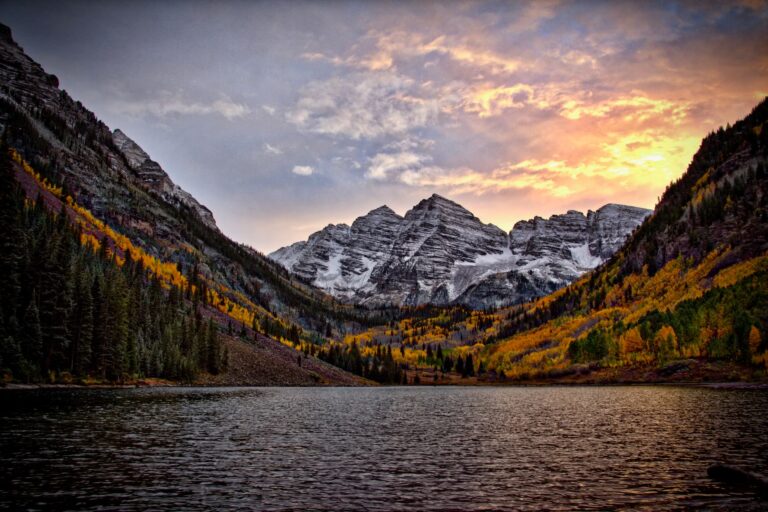 Leaf peepers rejoice, as the seasonal Colorado gold rush is upon us once more! Each fall, for roughly four weeks, Mother Nature puts on a show which sets the mountains ablaze. As the seasons change, deciduous trees across the state are painted in shades of yellow, red, and every color in between.
Exact timing varies from year to year based on a variety of factors, but consistent cold temperatures and large amounts of precipitation are early indicators that fall colors are coming. It's also important to keep in mind that the trees at higher elevations will turn first, and once that happens, you have about a month until the last leaf drops.
Best Cities for a Fall Getaway in Colorado
These cities and towns scattered across the Rocky Mountains offer something for everyone — you can even attend festivals, concerts, and other autumn events during your stay. As some of the best places to see the fall colors in Colorado, we highly recommend planning a trip to one of the legendary mountain towns mentioned below!
1. Steamboat Springs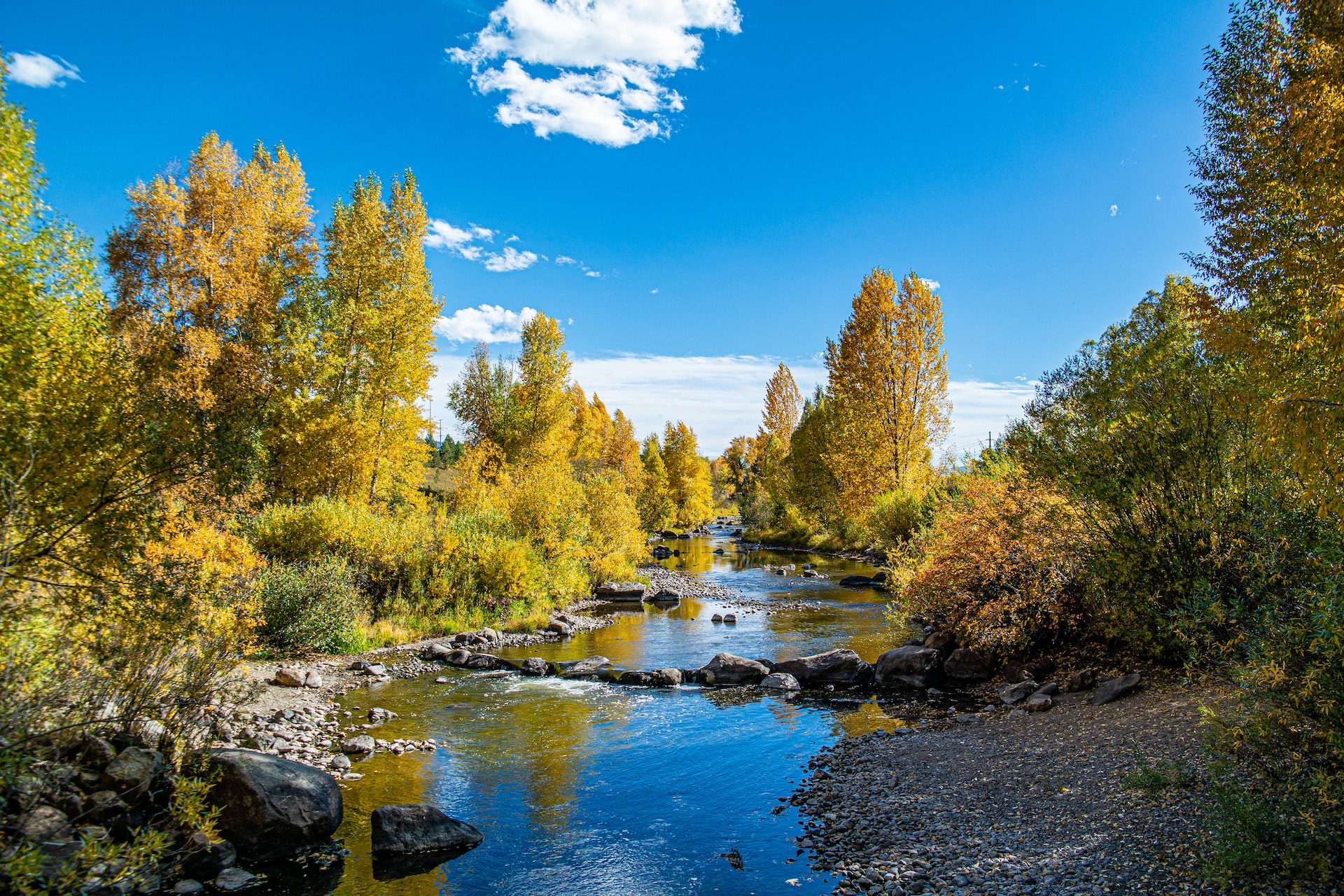 As the name implies, this mountain town is littered with hot springs of all sorts and sizes. With the cooler temperatures that autumn brings, it's the perfect time to take a relaxing soak in one of nature's hot tubs. Strawberry Park Hot Springs offers the best views of golden aspen groves as you enjoy the healing properties of a natural spring, but they require reservations so be sure to plan ahead.
Perhaps surprisingly, Steamboat Springs has a vibrant event and entertainment schedule that runs almost year-round, so you're bound to experience one of the many live performances during your visit. If you're a foodie, consider attending their fall restaurant week and get a taste of the fall colors while you're there!
2. Estes Park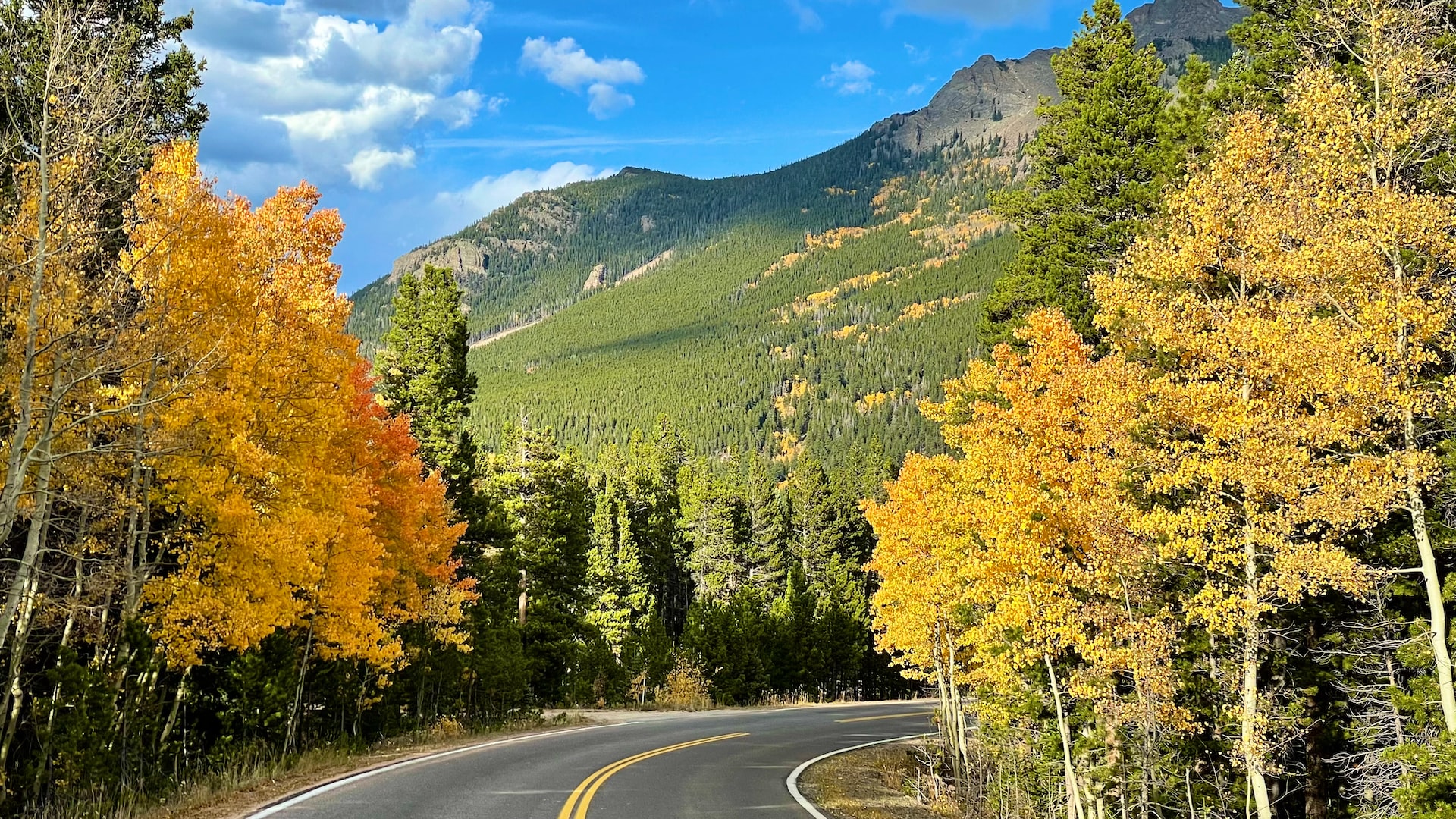 Nestled next to Rocky Mountain National Park, Estes Park is a mecca for outdoor enthusiasts. With hundreds of miles of hiking and biking trails, it's the perfect place to experience the fall colors as you navigate through national forest land. This rural destination might just be your best chance at a wildlife sighting in the state, especially during the autumn months when elk and moose become extra active.
If you're looking for a bird's eye view, we suggest taking a ride on the Aerial Tramway to leaf peep from above while you're whisked to the mountaintop in an open-air cabin. As you plan your travel route to Estes Park, consider using the Peak to Peak Scenic Byway. It's accessible from almost anywhere in the front range and offers numerous opportunities to catch a glimpse of golden aspen groves!
3. Aspen and Snowmass Village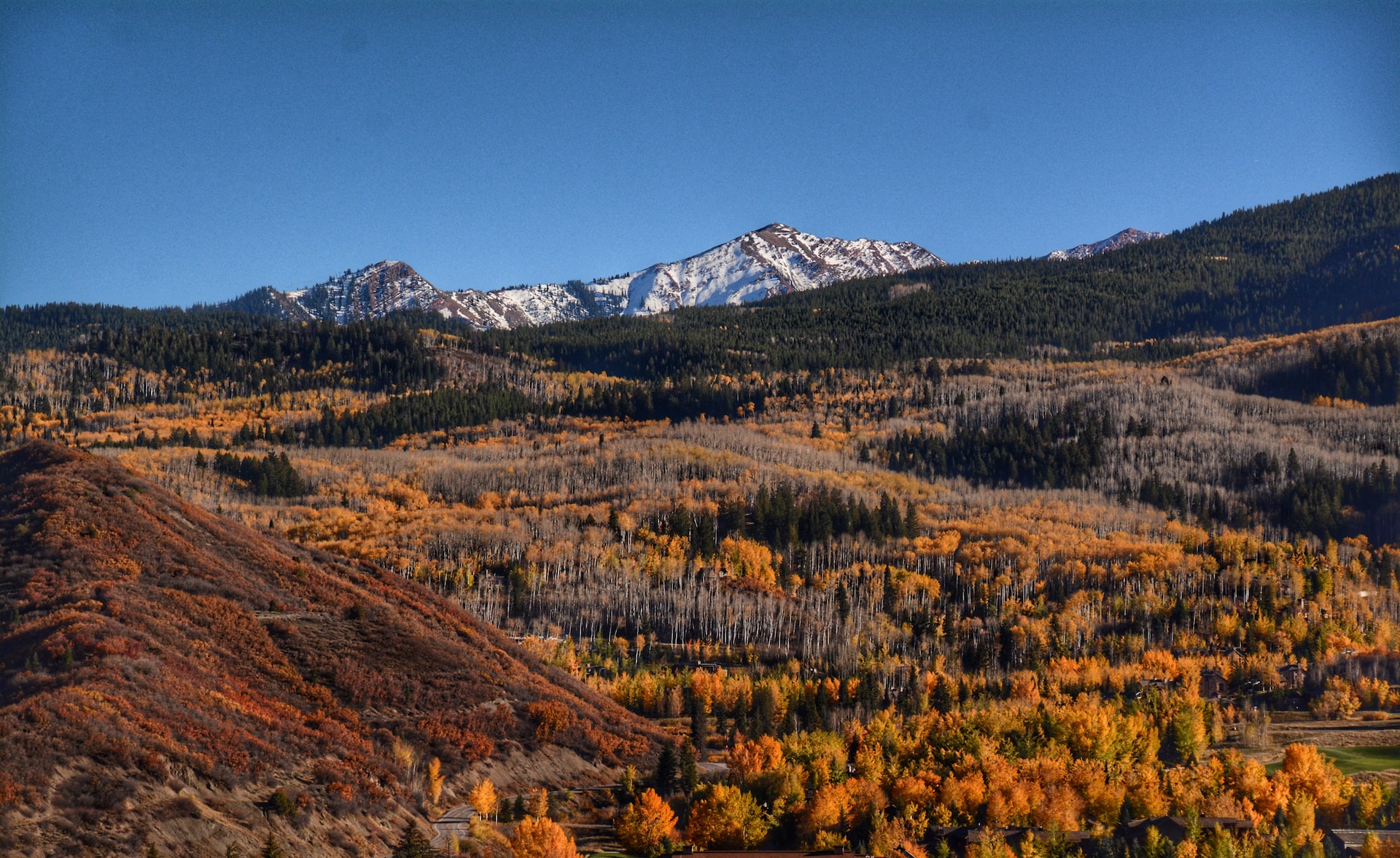 Adventure abounds in the city of Aspen, the town of Snowmass Village, and its surrounding areas, so you're almost guaranteed to find your perfect leaf peeping activity. Visit one of the most photographed locations in the United States: the iconic Maroon Bells, or take a drive up Independence Pass to see the fall colors at full speed.
Another fan-favorite in the fall is the Ashcroft Ghost Town — seeing the miner-era log cabins engulfed in a sea of gold is a magical sight. You could even hike from Aspen to Crested Butte: a route that's legendary for its spring wildflower blooms, but also offers expansive views that are full of fall colors.
If you're into off-roading, the Roaring Fork Valley offers a variety of high mountain passes that range from easy to extremely difficult. It's important to do your research, and accurately assess your vehicle and driving abilities before going off-road, but if you're willing and able, Crystal Mill should be at the top of your list.
4. Crested Butte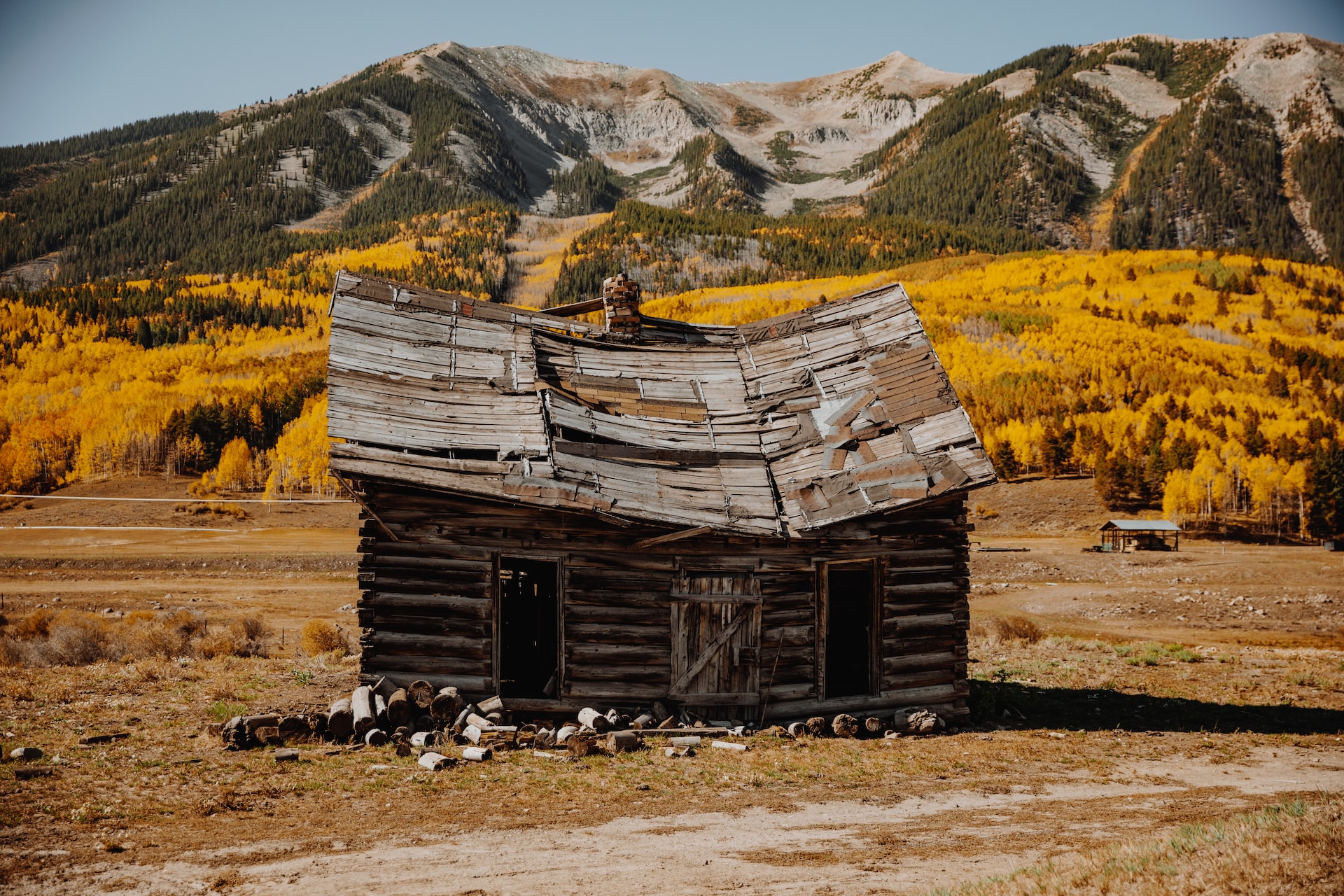 You may be surprised to find out that this famed ski destination also offers world-class mountain biking, providing a great way to get up close and personal with the golden aspen groves while getting your adrenaline pumping. The Crested Butte valley is home to countless hiking trails, but many of our favorites — like the route mentioned above that connects to Aspen — surround the tiny town of Gothic, making it a great place to have an autumn adventure.
If you prefer to experience the fall colors in the comfort of a car, we highly recommend taking a drive on Cottonwood Pass. You can stop at the top to enjoy the views that go on for miles or take it all the way to Buena Vista for the full experience. Another great option that requires a four-wheel drive vehicle is the Kebler Pass — a gold mine during peak leaf-peeping season with some of the largest aspen groves in the state.
5. Telluride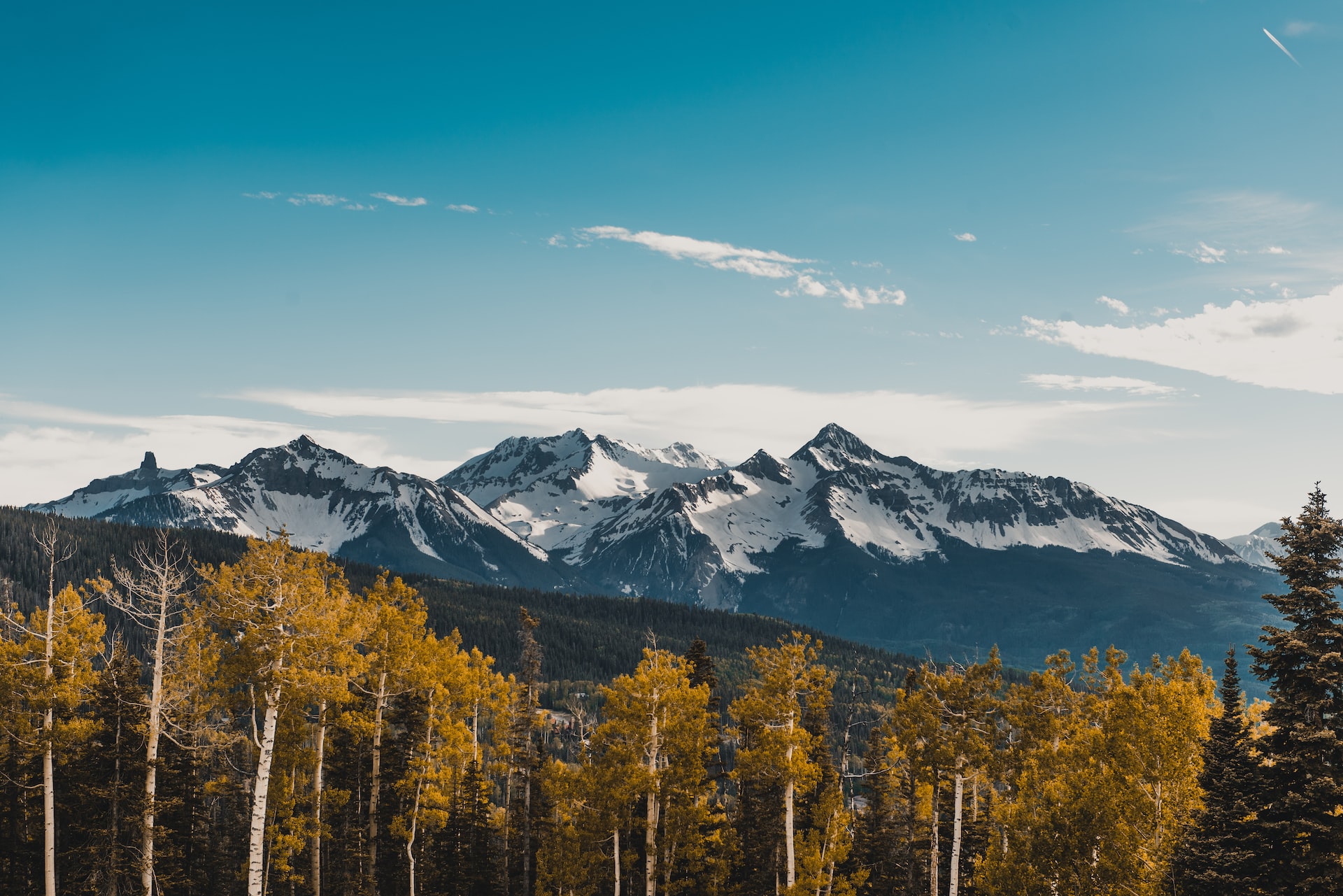 The most southern city in our top five is located in the infamous San Juan Mountain range. Telluride is one of the most iconic mountain towns in the state and offers an all-around experience that few others can match. The free gondola — which operates at almost all hours of the day and night, as it connects the mountain village area to the town of Telluride — goes up and over part of the ski resort providing near-panoramic views.
Telluride does have quite a few off-road options, but many like Imogene and Black Bear Pass are extremely difficult, so we recommend hiking them instead. If you're seeking a side of adrenaline with your fall colors, you can rent ATVs in town to take up and down the passes. Another great option in the area is the Million Dollar Highway, which travels from Ouray to Silverton and offers an abundance of leaf-peeping opportunities!
Enjoy a Fall Getaway in Colorado
Ultimately, there's no wrong way to leaf peep, but time is definitely of the essence. In a few short weeks, the mountains will be covered in a blanket of white and you'll have to wait another year to witness Colorado's finest colors. Regardless of how you choose to leaf peep, just be sure that you get out there to experience the golden glory of the aspen groves before it's gone.