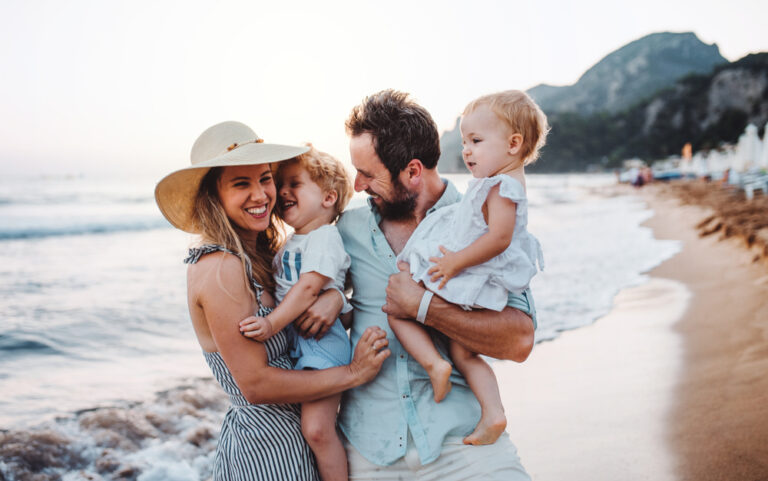 Everyone needs a break every now and then. Sometimes, you just want to take the whole family on vacation. Traveling is a great way to relieve the stress of the daily grind, and when you travel with your family, you make shared memories that can last a lifetime.
But what if you're on a budget? Not to worry! There's plenty of fun, and interesting vacation destinations you can go to that aren't too expensive. Even if you're not strapped for cash, the only thing better than going on vacation is getting a great deal on your vacation.
Key Points
Discover the best family vacations for relatively low prices
Find budget-friendly and unique attractions
Save money while keeping your family entertained
In this article, we'll give you some budget-friendly travel ideas for your next family trip.
9 Family-Friendly U.S. Destinations
Traveling can get extremely expensive, especially when you take the whole family. Suppose you spend too much on things like airline tickets and family resorts — in that case, you might not have extra money to spend on local activities and experiences.
Everyone knows about costly travel destinations like Maui in Hawaii. Still, a family vacation destination doesn't need to be an overpriced beach resort to be special. Here are some tips for relatively inexpensive travel locations for your next family getaway!
St. Augustine, Florida
When you think of planning a getaway to Florida, you probably imagine riding roller coasters at an amusement park like Disney World or wandering the Wizarding World of Harry Potter at Universal Orlando. You probably don't picture yourself relaxing on the beach in the oldest city in the United States. St. Augustine — founded in 1565 — has an array of fun, educational, and relaxing things to do.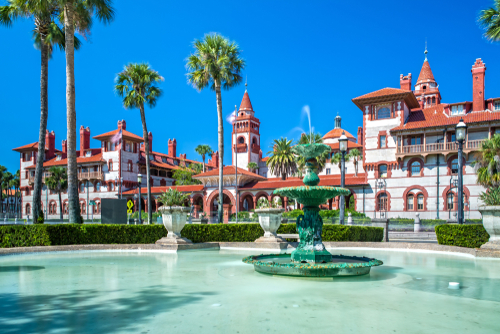 Things to Do in St. Augustine
Kids and adults will love the Fountain of Youth Archaeological Park. It's named after the place where Ponce de León is rumored to have discovered the legendary fountain. The park is full of attractions, like a planetarium, an archaeological dig site, and live peacocks. You can even drink from the mythical spring of youth itself. Best of all, admission is less than $20 per person and free for children five and under.
St. Augustine is also home to beautiful beaches! St. Augustine Beach is known for its white sands and lucid water. It's a great place to snorkel, and there's a splash pad where the kids can run around. Admission to the St. Augustine Beach is free unless you want to check out the historic pier, which will cost you a whopping $1.
St. Augustine has plenty of other offerings, including a lively downtown district, several wineries, and a vibrant art and music scene. The city will likely be a big hit with the entire family and only a small hit to your wallet.
San Antonio, Texas
You can find another affordable vacation spot in the Lone Star State. San Antonio's claim to fame is the site of the most well-known battle of the Texas revolution. In 1836, William Travis, James Bowie, Davy Crockett, and a few hundred of their men held off an army of several thousand of General Antonio Lopez de Santa Anna's men at the Alamo for 13 days before being ultimately overcome.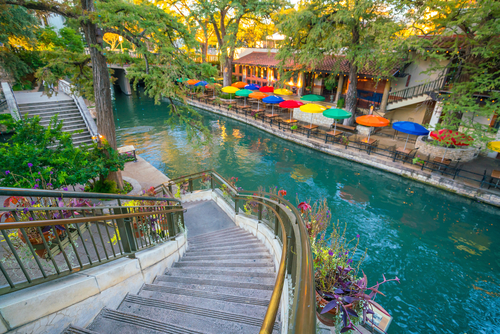 Things to Do in San Antonio
The San Antonio Riverwalk — a beautiful 15-mile river trail at the heart of the city — has a ton of fun attractions. In the part that runs through downtown San Antonio, you can find shops, clubs, restaurants, and several kid-friendly places like Ripley's, Believe It or Not. If you're sporty, you can go kayaking. You can also take a relaxing boat tour or stroll and enjoy the scenery. Depending on when you go, you might be able to catch a cultural celebration or parade, as well.
Texas summers can get extremely hot. Luckily, San Antonio has a lot of water parks where you can cool off, like Six Flags Fiesta Texas Water Park. But suppose you're looking for an inexpensive theme park where your kids can go on water rides or float down the lazy river. In that case, you might be able to get tickets to Splashtown for around $20 per person if you order them in advance online. Your family can also cool off at indoor attractions and kids clubs, like the Legoland Discovery Center.
If you're looking for a rush, you can take your family on a ghost tour. Ghost tours in San Antonio can be both thrilling and educational. They'll take your family to several historic sports, like the Menger Hotel or the Spanish Governor's Palace, which is rumored to have a spiritual presence.
Colorado Springs, Colorado
Denver may get all the attention, but Colorado Springs' beautiful landscapes and dry climate make it perfect for outdoor lovers. Colorado Springs is a great choice if you're looking for a getaway where your family can reconnect with nature.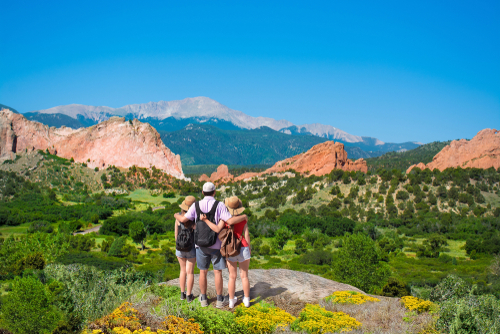 Things to Do in Colorado Springs
In Colorado Springs, you can go mountain biking up Pikes Peak Highway, ride a kayak down Quail Lake, or go hiking at Cheyenne Mountain State Park. If you're looking to relax, you can enjoy the scenery and eat lunch in a glass cafe at the Garden of the Gods Visitor and Nature Center. As a bonus, many of the outdoor adventures are free!
When you're ready to come back inside, you can visit an educational site like the Museum of Colorado Prisons or the Rocky Mountain Motorcycle Museum. If you want to see where some of the world's greatest athletes train, you can check out the U.S. Olympic and Paralympic Training Center.
Grand Canyon Village, Arizona
Technically, Grand Canyon Village isn't a city — it's located in Coconino, Arizona. It's actually a census-designated place at the South Rim of the Grand Canyon National Park. The territory provides one of the best ways to see one of the seven wonders of the natural world.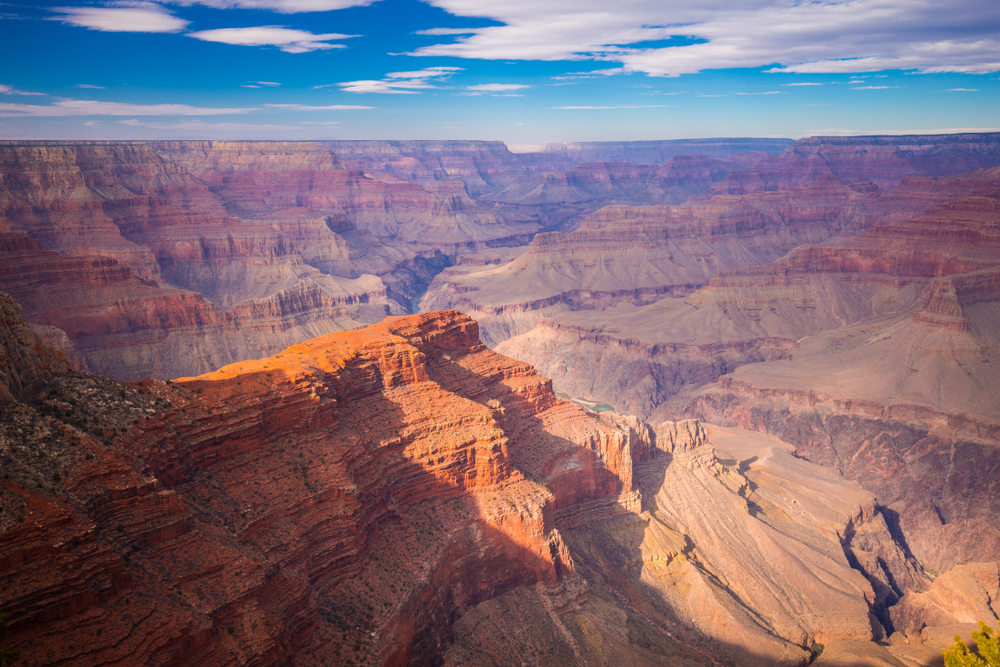 Things to Do in Grand Canyon Village
In Grand Canyon Village, you'll have access to some incredible viewpoints of the Grand Canyon, like Yavapai Point. There's a variety of things your family can do in Grand Canyon National Park. You can go horseback riding, raft, bike, or even take a train or helicopter tour. Of course, if you're looking to save money, you can simply take everyone on a gorgeous hike.
There are also various shops, restaurants, and adult's and children's museums to check out. For example, Hopi House is a museum designed to look like a Hopi (a tribe that resides in Arizona) pueblo. The spot also provides a place to buy authentic American Indian crafts.
Washington, D.C.
If you're looking for an education-filled vacation, look no further than the capital of the United States. Washington, D.C. has a variety of beautiful historic landmarks and eye-opening experiences for children and adults.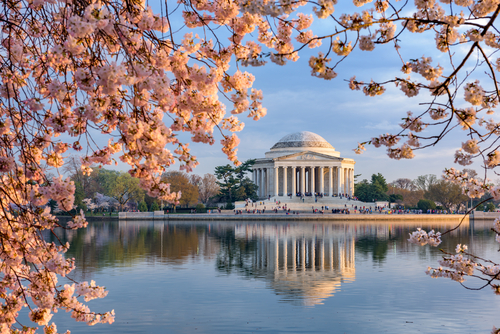 Things to Do in Washington D.C.
The biggest attraction in Washington, D.C. is the Smithsonian Institution. It's a collection of 19 history and art museums, as well as a handful of research buildings. It even includes the National Zoo. Your family can get access to all the Smithsonian Institution has to offer for free. There are also other famous American sites, like the Lincoln Memorial, to check out.
Suppose there's a fan of aviation in your family. In that case, you can blow their mind by showing them the huge selection of planes, space crafts, and rockets at the National Air and Space Museum. Introduce your family to the artwork of various cultures at the National Museum of American History or Freer Gallery of Art. The Smithsonian Institution has enough to see and do to keep your family busy for days.
When you're done with museums, Washington, D.C. has an assortment of neat shops, tasty restaurants, and other things to enjoy. On certain holidays, many of the embassies there hold fun cultural celebrations with food and cocktails. You can even rent a kayak and go site-seeing down the Potomac River.
San Diego, California
There's a lot of things that people typically associate with California, from the film industry in Los Angeles to Disneyland in Anaheim. Affordable isn't usually one of the ways people would describe California. However, San Diego has several attractions for the whole family to experience at affordable rates.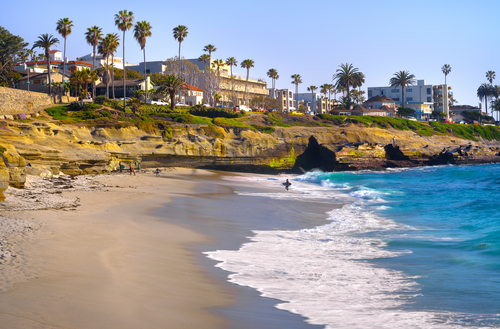 Things to Do in San Diego
San Diego is home to miles of beautiful beachfront property. In the La Jolla neighborhood alone, you can explore sea caves, participate in watersports like snorkeling, or simply take in the sun's rays on the cove. There are several amazing nature trails, like Ho Chi Minh Trail, where you can hike and enjoy picturesque cliffside scenery.
To cool off, those of age can enjoy a cocktail in Little Italy where you can take in trendy shops, fresh indie music, and delicious food. Or you can visit a kid-friendly attraction, like the renowned Birch Aquarium at Scripps for under $20 a person, where you'll be surrounded by an assortment of unique and interesting sea life.
San Diego has many attractions, like theaters, racetracks, escape rooms, boat tours, and just about any family-friendly activity you can think of. For instance, you can take a day trip down to the boardwalk at Belmont Park for family fun, where there are amusement park rides for kids of all ages.
Myrtle Beach, South Carolina
Myrtle Beach in South Carolinahas a laid-back vibe and a lot of affordable things to do. In the summer months, huge crowds head down to Myrtle Beach for fun in the sun. But that doesn't mean there won't be plenty to experience whenever you take your vacation!
Things to Do in Myrtle Beach
If anyone in your family golfs, Myrtle Beach will be perfect for them. With over 80 golf courses, the city has earned the nickname: "The Golf Capital of the World." While some courses can be very expensive to play, there are others where you can tee off for around $20. If you don't want to play a full game of golf, there are also several mini-golf courses you can take the kids to.
After a long day playing or lounging under the hot sun, your family can catch a show at Broadway at the Beach. The pier has a huge selection of restaurants, shops, clubs, and artists. Depending on when you leave there, you'll see an array of diverse performances, from acoustic musicians to fire dancers. You can even catch a live concert at Garden City Beach Pier.
Take the family to get a bird's eye view of Myrtle Beach from a helicopter for around $20 a person. Or you can take your kids to ride the water slides at Splashes Oceanfront Water Park for around the same price.
Hershey, Pennsylvania
Hershey, Pennsylvania is home to one of the most popular candy companies: The Hershey Company. There is loads of fun to be had in the chocolate lover's paradise and you can partake in many of the city's activities for a low price or even free.
Things to Do in Hershey
You can get a timed pass to Hershey's Chocolate World for free. You can also purchase other experiences for your family at the attraction. For example, experienced tour guides will take you on a trolley tour of the entire city for under $20 a person, ending with a chocolate tasting, of course. Hersheypark has theme park rides that will excite any kid, but it's a little on the pricey side.
If you're looking for an outdoor adventure, visit Shank Park. It sits on 90 acres of beautiful land. Shank Park has an assortment of sports fields, playgrounds, and even a disc golf course. You can also trek down the nature trail for a relaxing experience.
There are several other bargain attractions you can check out in Hershey. Your family can see the exotic animals at Zoo America, delve into the world of policing at the Pennsylvania State Police Museum or glimpse the butterfly atrium at Hershey Gardens.
West Yellowstone, Montana
While most of the massive Yellowstone National Park is in Wyoming, West Yellowstone in Montana is the best place to stay and enter the park. The west entrance is the most popular way to get into the park.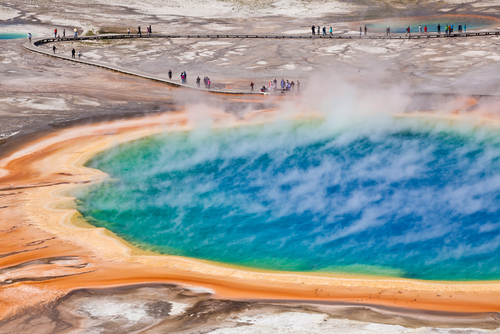 Things to Do in West Yellowstone
Why is the west entrance more popular than every other entrance to Yellowstone, you ask? It's the closest entrance to see the park's incredible geysers blast thousands of gallons of piping hot water and steam hundreds of feet into the air. Yellowstone has over 500 geysers!
Old Faithful is the most well-known geyser in the park. The geyser's name is a reference to how frequently it erupts. Old Faithful will erupt around 17 times in one day at predictable intervals. Scientists can usually foretell within 10 minutes of when the geyser will erupt.
When you get back into town, there's also a variety of things to do in the city of West Yellowstone. Your family can watch educational films about Yellowstone on the Yellowstone Giant Screen. Or, if you need a quick break from everything Yellowstone-related, you can take your kids to enjoy a singalong at the Playmill Theatre.
Find a Vacation Rental for the Whole Family Through VacationRenter
Your family doesn't always need to stay in lavish all-inclusive resorts in the Caribbean, Mexico, or New York to have a great time. Sometimes, less expensive vacation ideas can introduce your family to world-class experiences and be more special.
You want to be comfortable when you're visiting the exciting places on your bucket list. Visit VacationRenter to find the best vacation rentals for your next family vacation.
Mentioned In This Article