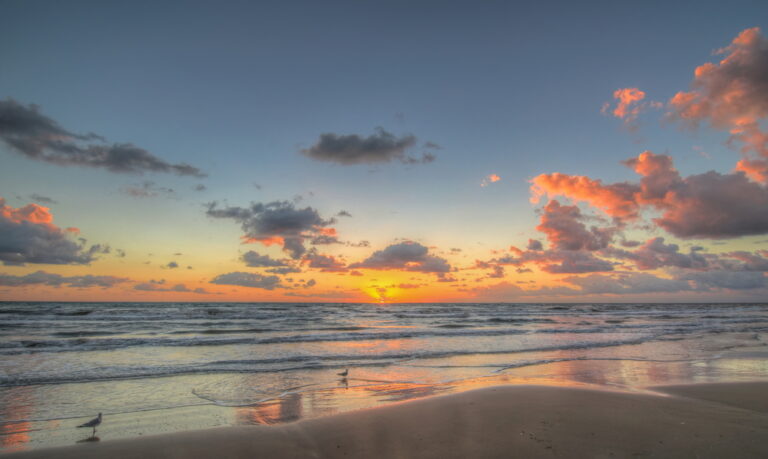 Water babies and water sports enthusiasts make a big splash during vacations to South Padre Island, Texas. This stunning barrier island off the coast of Texas is famous for its beaches and beautiful waters. It's also a common destination for people who enjoy the feeling of sand between their toes and sea spray on their faces. On your next visit, consider these eight top things to do in South Padre Island.
Relax on the Beach

South Padre Island offers year-round mild temperatures and calm waters, so grab your beach towel and head to the beach with your favorite book. You can relax while the kids play by the sea.

Meet the Turtles

The island is home to Sea Turtle, Inc., a conservation center focusing on protecting all types of marine turtles. Visitors enjoy educational presentations and interactive, child-friendly activities, making this a great family experience.

Go on a Dolphin Tour

At the South Padre Island Dolphin Research and Sealife Nature Center, you have an opportunity to get up close and hands-on with a variety of sea life, such as starfish and crabs, in the kid-friendly touch tanks. Pay a little extra for a guided boat tour to see the playful dolphins in action.

Play in the Sea

When you've had enough of lying on the beach, it's time to hop in the ocean. The inviting waters are perfect for swimming, diving, kayaking, windsurfing, sailing and kiteboarding.

Visit the Water Park

If you need a break from the beach but you still want to get your feet wet, head to Beach Park at Isla Blanca for more water-based fun. Kids are sure to enjoy the water rides and giant sandcastle play area, while parents have an opportunity to chill in the hot tub bar.

Learn Some History

South Padre Island has more to offer than sun, sea and sand. To learn more about the history of the area, start by climbing the Port Isabel Lighthouse. Next, visit the nearby Treasures of the Gulf and Port Isabel Historical Museums. By purchasing tickets for all three sites at once, it's possible to take advantage of discounted entry fees.

Become an Art Buff

Beautiful beaches and diverse wildlife are a muse for artists, and there are numerous galleries and art projects to enjoy on the island. Visit the Kingfisher Gallery for marine art, or appreciate the work of talented local artists in the contemporary Hunter Gallery. If you have budding artists in the family who want to try their hand at creating a masterpiece, take a master class at the Art Space, or go big with a large canvas project at the Seaside Art Studio.

Walk the Nature Trail

If turtles and dolphins weren't enough, you can see more wildlife by visiting the Laguna Madre Nature Trail, a boardwalk that stretches from the Convention Center to the Laguna Madre wetlands. Look out for alligators, and see if you can spot some of the 300 species of birds. These fascinating creatures make every walk a dream for nature lovers.
Ready to enjoy the beaches and nature of South Padre Island? Book your stay on VacationRenter!