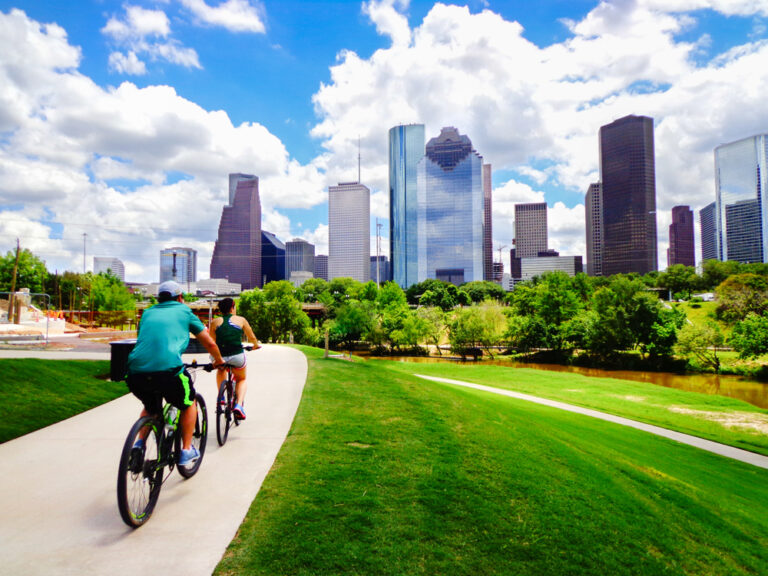 Houston, Texas is a big place with big things to offer up. You're very likely to find big cowboy hats, big steaks and big entertainment in the nation's fourth-largest city. This business mecca is home to at least 25 Fortune 500 companies. A mild year-round climate makes it enticing to visit almost any time of year. And although it's a really big city, it's graced with Southern charm and hospitality that welcomes visitors.
Check Out the Houston Zoo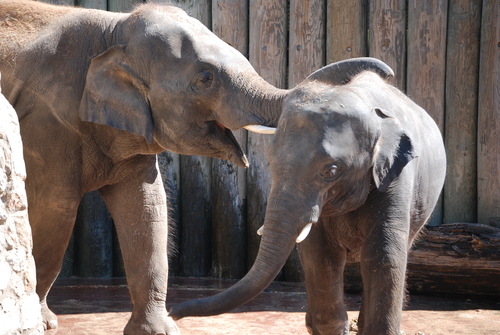 Visit the Houston Zoo and try some of the animal encounters. Wildlife encounters are offered for visitors to have a close visit with animals such as rhinos, reptiles, piranhas and elephants. Participate in feeding a giraffe. Walk around the spacious zoo and see the tigers, large tortoises, bears and salamanders.
Check out the African Forest, the Kipp Aquarium, the Wortham World of Primates and the Sea Lion Habitat. The zoo is overflowing with things to do related to animals from all over the world. Families with younger kids can enjoy the Wildlife Carousel ride, a farm petting zoo and water park to cool off.
Visit the Houston Arboretum and Nature Center
Get up close and connect with Mother Nature at the Houston Arboretum and Nature Center. Hike the five miles of mapped trails and breathe in the fresh air. Birding platforms and observation decks on various trails allow you to observe and photograph the wildlife in the arboretum. The entire area is a whopping 155 acres of native plants and vegetation, wildlife and gardens.
The Discovery Room includes interactive exhibits and educational activities. The arboretum is a great place to find a little peace and tranquility during your vacation while learning a thing or two about the natural world and the Texas habitat.
Go Big on Food
You'll love the indulgence that many of the restaurants provide in fabulous culinary creations. If you decide to rent a Houston vacation home near downtown, you'll have the opportunity to try a variety of different restaurants. Some of the dining places to visit that will satisfy your taste buds include Coltivare, where a 3,000-square-foot vegetable garden just outside the door provides fresh, local veggies. The wood-burning oven dishes out delicious pizzas and Italian cuisine in a cozy restaurant with dark wood interior decor.
You've got to try some famous Texas barbecue, and Killen's BBQ is an ideal place to do it. Taste the smokey deliciousness in the ribs, the mouth-watering brisket and the house-made sausage. Diners rave about the creamed corn side dish that practically goes with everything. Even the food trucks offer delicious food and some with distinct ethnic flair. In a city like Houston, you have to be good to keep up with the competition. The bars can hold their own too, so save room for an after-dinner drink or two.
Spend Time at The Johnson Space Center
The Johnson Space Center opened in 1963 as a space hub for NASA. It's named after former President Lyndon B. Johnson and is a place to explore the world of space shuttles, astronauts and astronomy. You can take a look at the control center, learn about the history of NASA and engage in exhibits.
The Starship Gallery has a training module that depicts how astronauts originally trained for living in space. A NASA tram tour takes visitors to see the Saturn V rocket, which is said to be the most powerful rocket ever designed. An Astronaut Gallery showcases real-life astronaut clothing. Educational films and interactive presentations round out the entire astronaut experience. The center is ideal for kids and adults.
Explore Buffalo Bayou
Buffalo Bayou is a must stop on your vacation to Houston. Just the name itself is a lure for visitors. Vacation rentals in Houston that are located near here would be prime locations to take it all in. The bayou is a slow-moving river surrounded by a park with many attractions. The park offers a skate park, a dog park, a park cistern to tour, a police memorial and a play area for kids.
The Waugh Drive Bridge Bat Colony releases 250,000 bats every day at dusk, which might seem a little spooky. But the bats do this every day, and they're super bug eaters. There are hiking trails and rentals for bikes, kayaks and canoes if you want to fit in some exercise. Take your pick. This is a great place to be outside and see what Houston is all about beyond the big city life.
When taking your next vacation, Houston offers entertainment, natural adventures, educational opportunities and tantalizing food. Stay for a week or longer. You very well might learn some Texas line dances and start wearing cowboy boots by the time you leave.
Ready to enjoy all that Houston has to offer? Book your stay on VacationRenter!