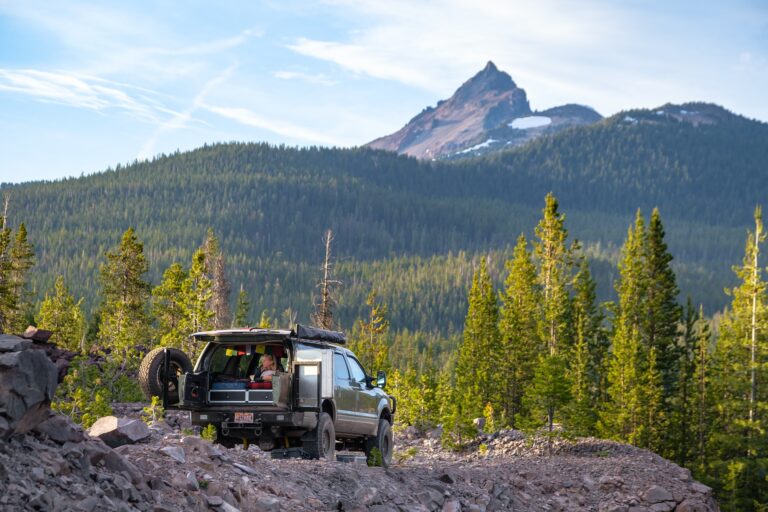 Nicknamed "Big Sky Country," Montana brings a wealth of outdoor adventure and scenic beauty. Visitors can enjoy skiing, watersports, and hiking trails. With 55 state parks and numerous private campgrounds, this Rocky Mountain state provides a broad scope of natural beauty you can soak in from every angle. And with so much to see and do, there's never a dull moment.
Known to delight campers of all ages, Montana can provide an unforgettable glamping experience. Plus, when it comes to choosing luxury campsites, this state does not disappoint. From a bird's eye view treehouse retreat to following the Going-to-the-Sun Road, these glamping destinations can provide the ultimate wilderness getaway.
Lodgepole Gallery in Browning
Lodgepole Gallery sits on 200 acres and is centered within the Blackfeet Indian Reservation. Guests can enjoy the comfort and convenience of luxury-style teepees. With miles of hiking trails and access to Glacier National Park, you can experience all the untold nature at its finest.
Fun Things to Do
This outdoor playground provides horseback riding, Blackfeet travel guides, and a wealth of Blackfeet art and cultural history.
Grab a fishing pole and head to Glacier National Park to enjoy a canoe ride on Lake McDonald, or head out to Montana's largest freshwater lake, Flathead Lake.
Under Canvas Glacier in Coram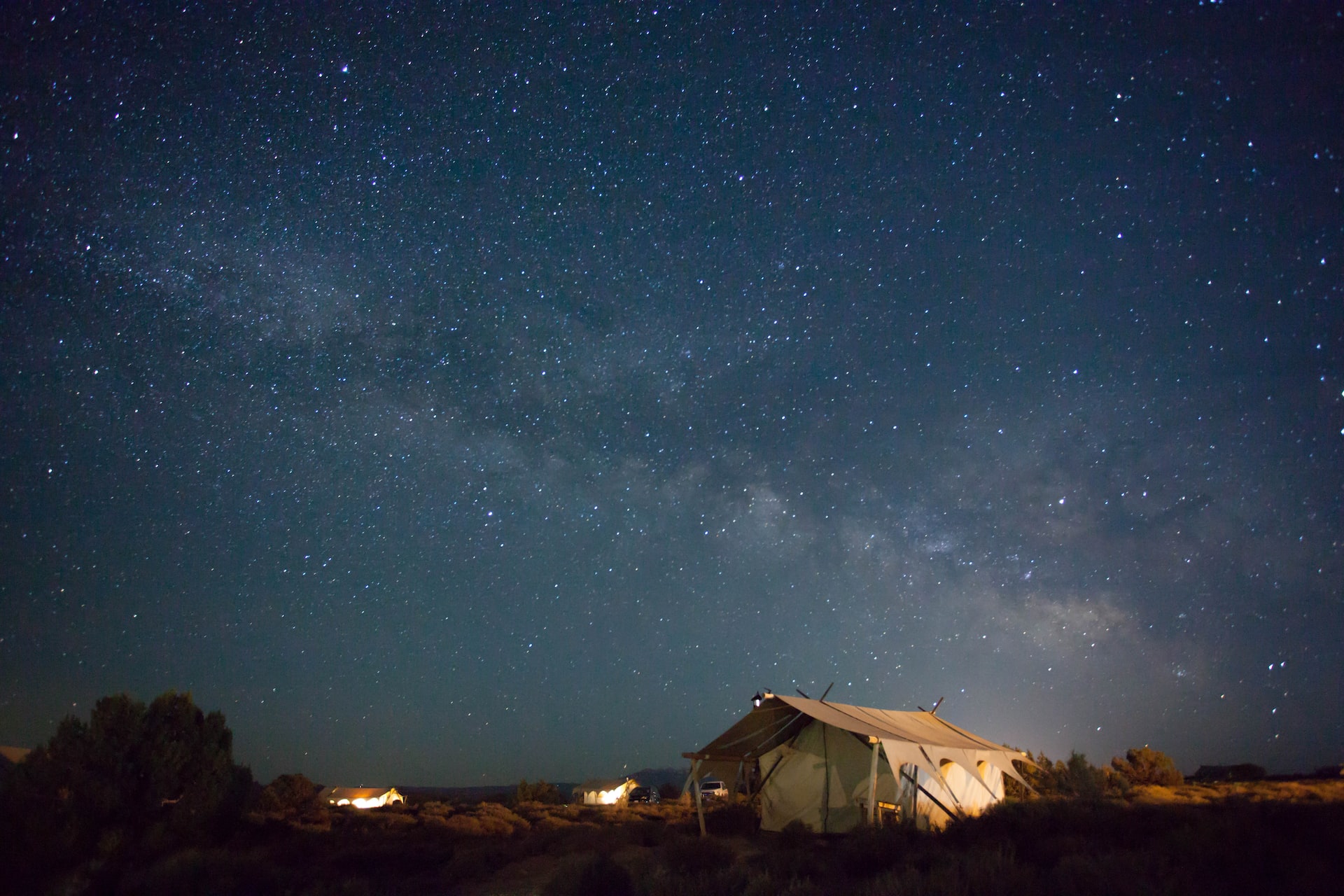 Under Canvas Glacier offers a glamping experience for those who really want it all. Under Canvas is the perfect marriage of rustic and luxury. Here, you can wake up to the sounds of nature all within the comforts of your own home.
The grounds feature custom canvas tents that offer comfortable living and a host of accommodations, including linens, sleeping bags, towels, and — should you need one — a camp crib. For a spectacular view, book the Treehouse. This luxury spot features a private bathroom, fireplace, private entrance, and a private deck overlooking the serene surroundings.
Fun Things to Do
With its close proximity to Glacier National Park and Blackfoot Mountain, Under Canvas Glacier offers some of the best activities around, such as hiking, fly-fishing, kayaking, and mountain biking.
During the winter months, you can enjoy cross-country ski trails and snowshoeing.
Missoula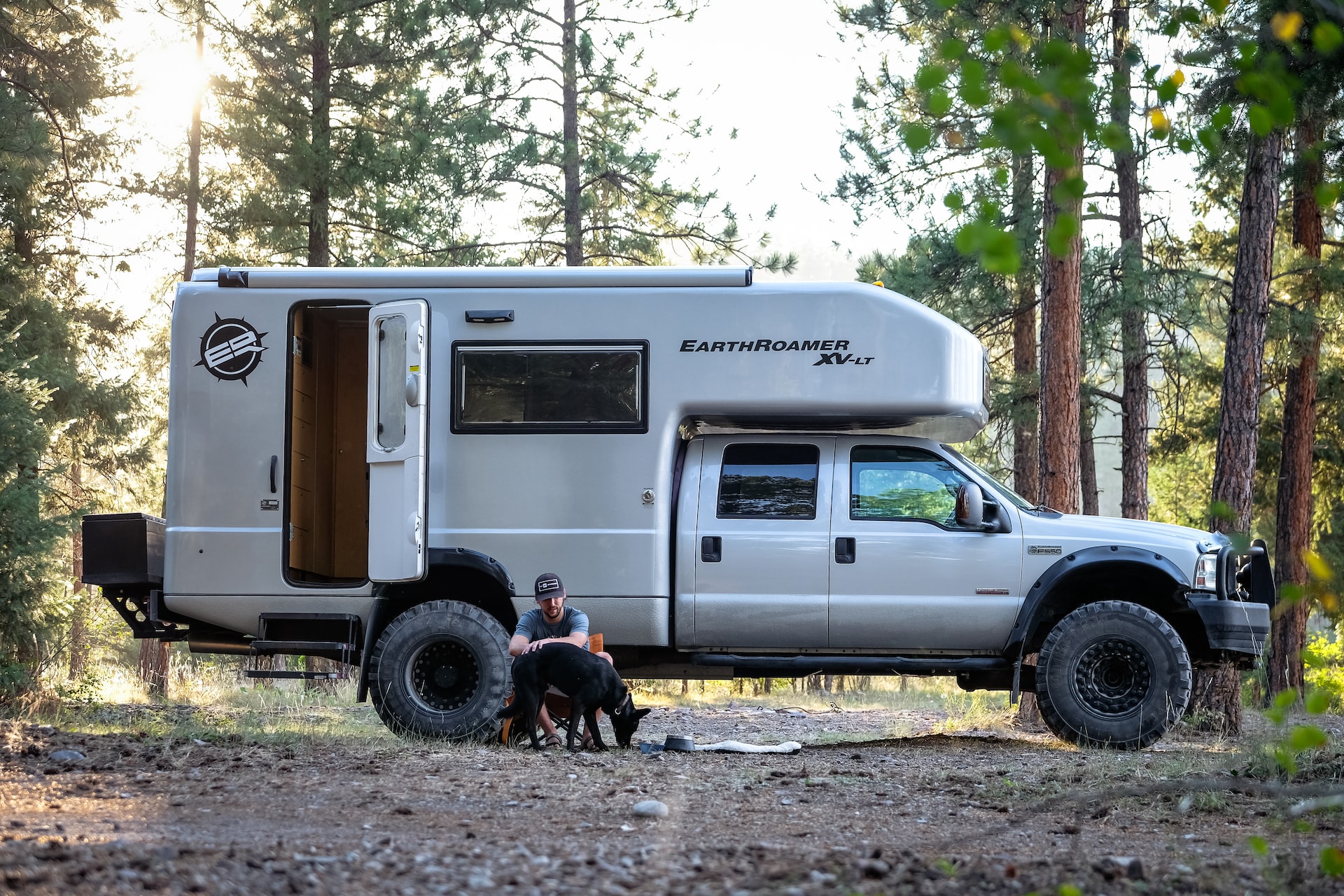 Known for its breadth of outdoor recreational activities and beautiful landscapes, this "Garden City" attracts skiers, snowboarders, fishers, rock climbers, and hikers. It's no wonder why. In the mood for solitude and nature? It's a quick drive away — but so are gourmet restaurants, funky shops, art galleries, theaters, and museums.
For the vacationer who wants to hit the road, the Sunshine Chaser travel trailer can provide the solution. This 21-foot-long camper sleeps up to six guests, is pet friendly, and comes stocked with kitchen and bathroom items, including pots and pans, sensitive-skin laundry detergent, cleaning supplies, and road trip snacks. Solar powered, the Sunshine Chaser makes road tripping comfortable.
Fun Things to Do
An RV or trailer can be an ideal spot to rest after a long day of outdoor escapades. Our advice? End the day with s'mores and a complimentary board game.
Kick back and enjoy one of many craft distilleries, wineries, and breweries found in the area.
North Forty Resort in Columbia Falls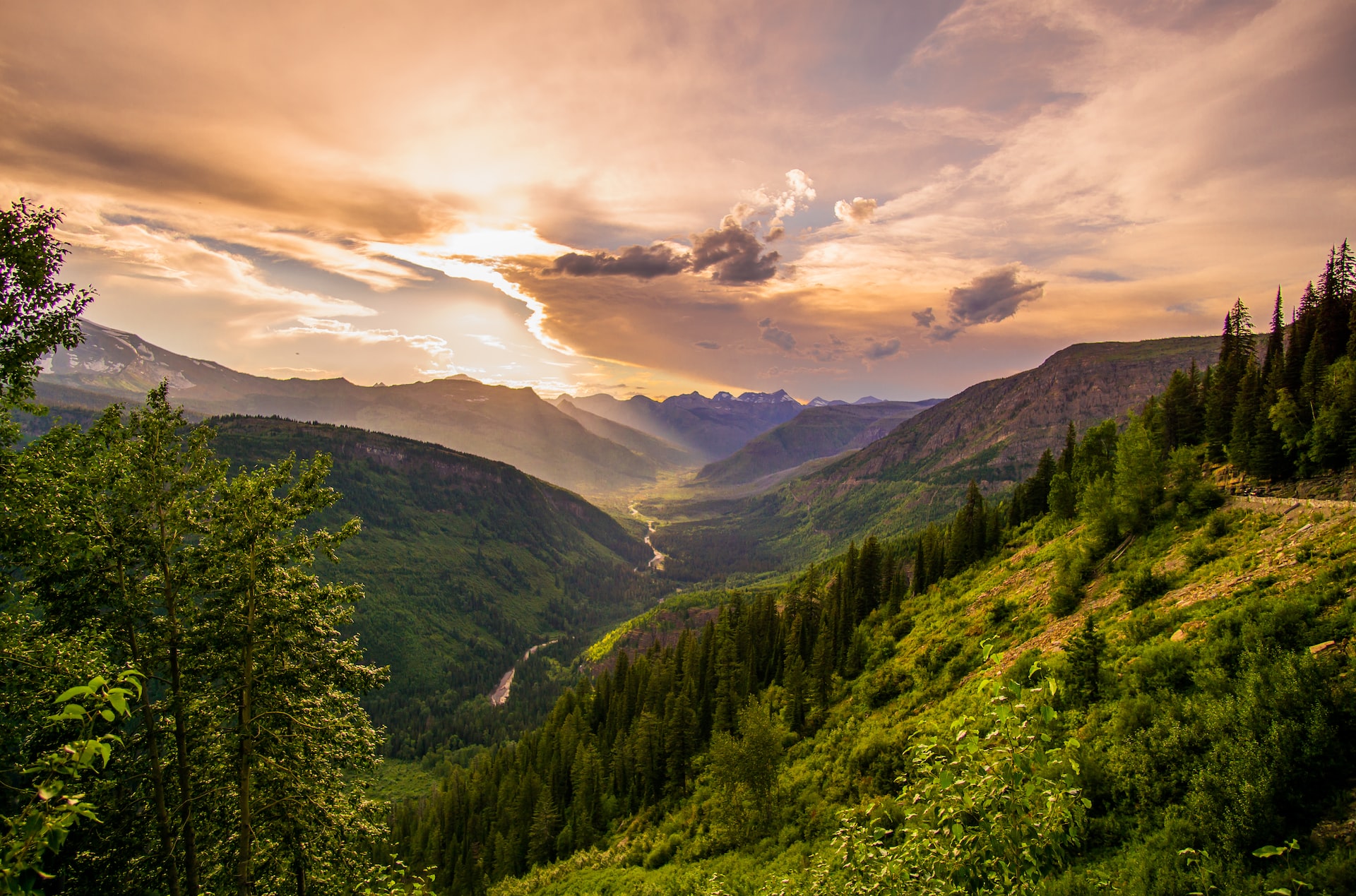 In Columbia Falls near Glacier National Park, North Forty Resort provides an adventure for the whole family. Here, you can connect with nature and enjoy a comfortable stay in a glamping tent. During your stay at the resort, enjoy complimentary coffee each morning, linens, and a private bath with all the basic essential toiletries provided.
Fun Things to Do
Nearby, you can enjoy outdoor activities, such as horseback riding, hiking, cycling, and canoeing.
Explore Flathead Valley, hit the ski slopes, or just sit back and enjoy the peaceful setting of your own private cabin.
Whitefish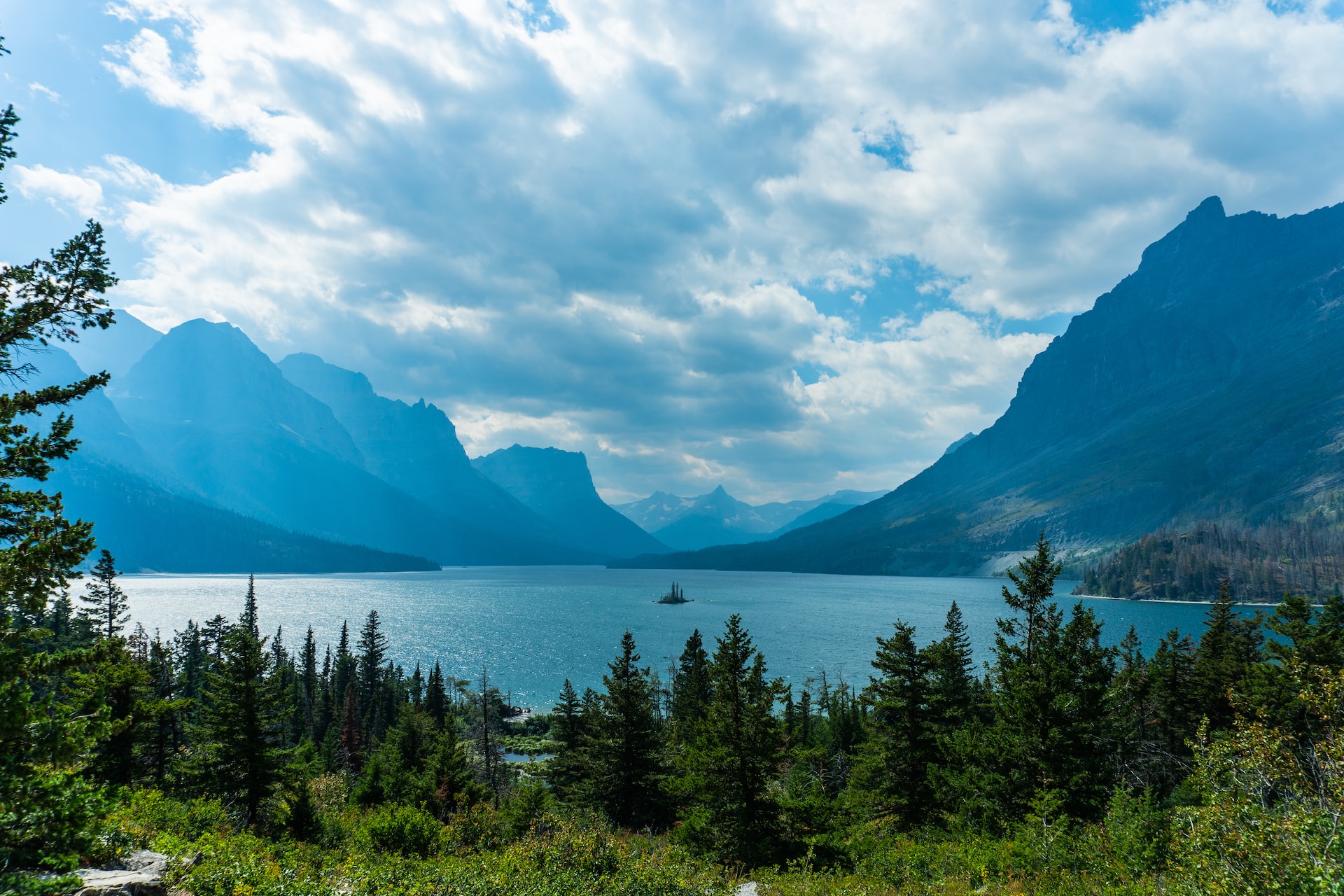 Visitors can enjoy Whitefish year-round with extreme water adventures, boating, fishing, skiing, and plenty of unique shops and restaurants. Travelers can take their trip on the road with this Winnebago View. Enjoy national parks, music festivals, or simply get away from it all in a fully-equipped RV.
Alternatively, campers can travel in style with the Forest River Wildwood travel trailer. And maybe best of all, the owners deliver to you. Use the Wildwood as your basecamp, and enjoy the extra spacious comfort and stocked amenities, including an oversized refrigerator, counter space for meal prep, a generous- sized bath with a tub and shower, and a separate bedroom suite with a queen-size bed. Discover all Northwest Montana offers and come back home to comfort.
Fun Things to Do
Under Canvas Yellowstone in West Yellowstone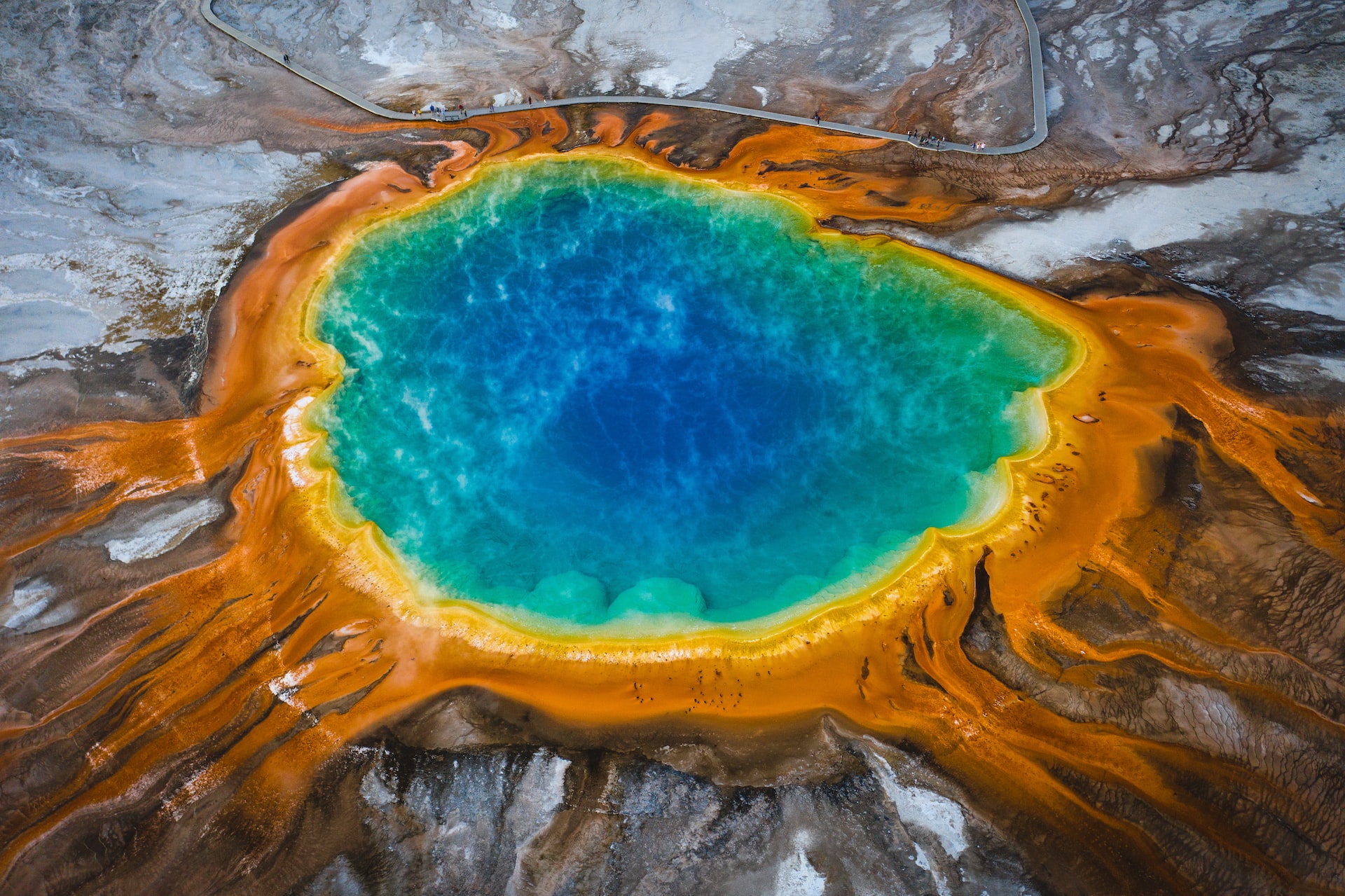 Near the West Entrance of Yellowstone National Park is Under Canvas Yellowstone. Here, guests can enjoy rustic living in luxury. You can choose from a number of deluxe, safari-style teepees that include bathroom access, comfy bedding, a wood-burning stove, and solar lanterns. Select tents provide a private bathroom and added amenities, such as spa products. For pet lovers, Under Canvas allows pets. Paws up for all the pooch companions!
Fun Things to Do
During your stay, visit the scenic Yellowstone National Park and enjoy the sights and sounds that only nature can provide.
Be sure to visit the hydrothermal features found throughout the park, such as geysers and hot springs.
Blue Moon Saloon in Cameron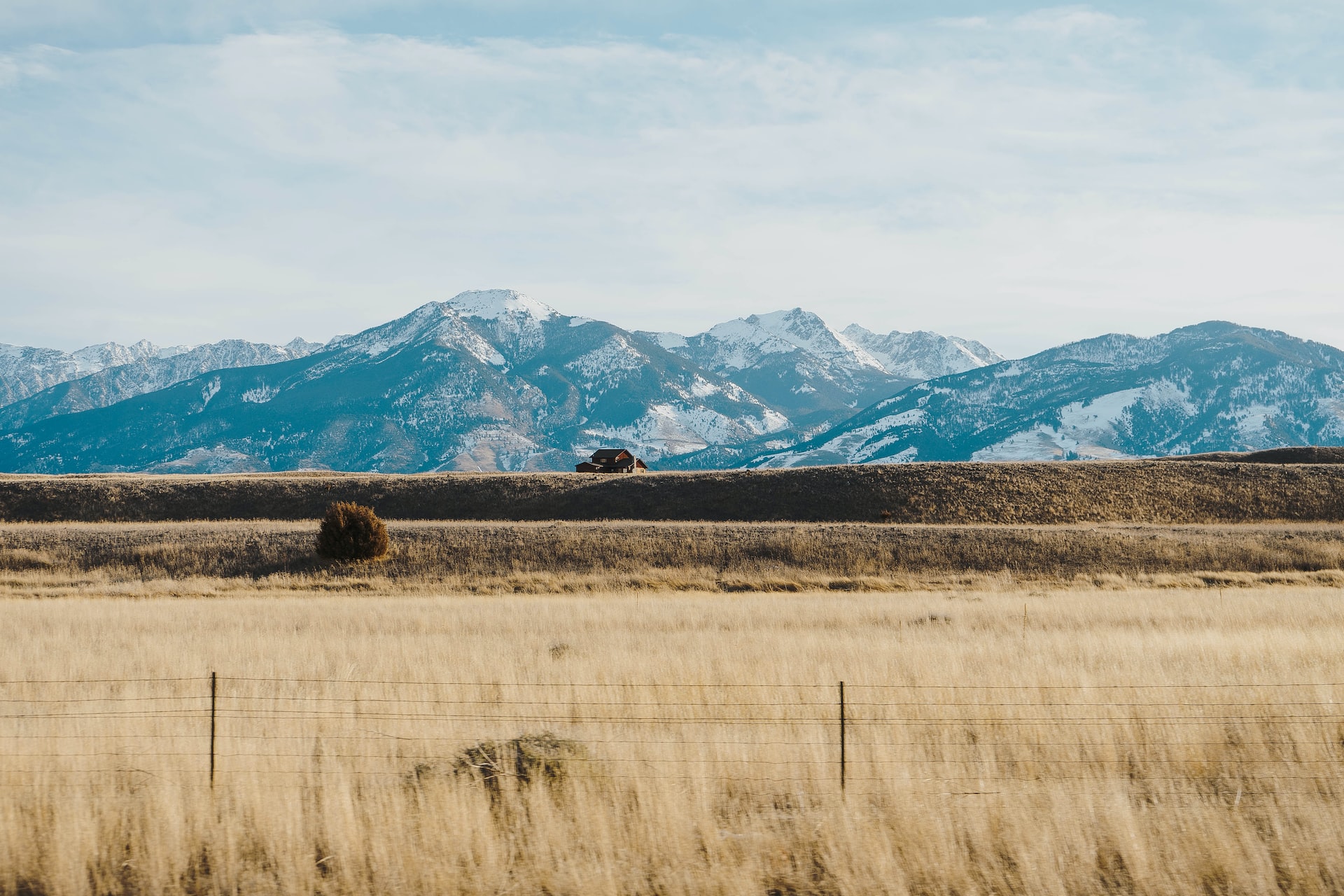 Blue Moon Saloon — try saying that name 10 times fast — is a quaint, all-around resort village destination. With 10 sites that offer RV hookups, it's a great choice for those interested in glamping. And you don't need to go far for food, drink, or supplies either, as Blue Moon offers an on-site restaurant, store, and, of course, a saloon.
Fun Things to Do
Outdoor enthusiasts will love Big Sky Resort and the Madison Range Mountain for the chance to ski, snowboard, climb, and mountaineer.
Visitors also love seeing Montana's largest national forest, Beaverhead-Deer lodge, which offers an abundance of wilderness adventures for the greenhorn or well-traveled hiker.
Plan Your Next Montana Glamping Adventure
Glamping provides the ultimate in luxury and memorable outdoor adventures. Isn't it time you curate your own glamping experience? Montana is calling. Book your getaway with VacationRenter today.