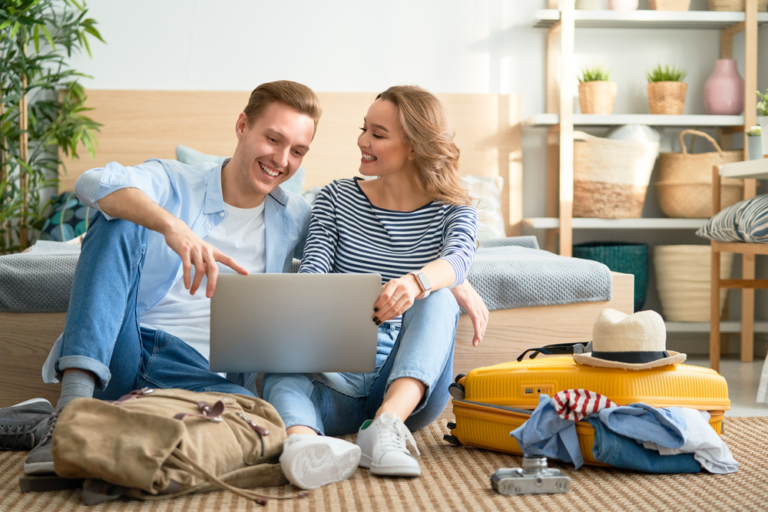 Vacationing is one of life's wonders and rich in reward. Whether you want to go on a global getaway or a day trip to one of your favorite spots, planning a trip should excite rather than confuse or stress out a traveler. Whether your trip will include museums, a road trip to a national park, beautiful beaches, or backpacking through faraway cities — the sky's the limit when thinking about your travel plans.
Key Points
Get expert tips on how to save money while trip planning
Decide where you're going and how long you want to stay on your vacation
Get excited about your trip knowing all the details are in order
Start planning trips with the help of VacationRenter
This is the ultimate guide to vacation planning that will help you navigate every detail as you plan your next trip. All destinations and budgets are welcome here, and we'll provide tips for planning an amazing experience.

Before You Book Your Vacation
During the planning process for your next trip, start by asking yourself the following questions:
Where do you want to go? Note three or four locations you think you might enjoy, so you have options when you're deciding. Think about the cost in relation to your finances when making your list. If you have a healthy travel fund and the vacation time to do it, maybe this is the year for a big trip. If a less elaborate vacation is preferable, think about domestic destinations that are easily accessible and fun. If you're in the mood for spontaneity, keep your options open and see if there are cheap flights available.
How long do you want to stay? Do you want to go to France for an art tour? You may need a couple of days just for the Louvre Museum. Or maybe you really want to see Old Faithful erupt, which could be done on a long weekend. Check online planning guides to your destination to read about other experiences there. Decide how many days you want to spend on your vacation before you research travel costs.
How much do you want to spend? Your travel budget is a large factor in deciding your next vacation, but don't be intimidated. Start saving now for your trip and budget accordingly. Remember, there are all kinds of vacations: from week-long international packages to making the most out of a day trip.
Choose Where You Want to Travel
Now's the fun part: you get to decide on your travel destination. It's a good idea to think about where you'll go, when you'll be there, and how long you want to stay before you get serious about booking anything. If this is your first time traveling to a particular place, check out travel tips online, scroll through social media, read travel blogs for bloggers' experiences, do Google searches, and look through our blog. The world is your oyster and ready to be enjoyed.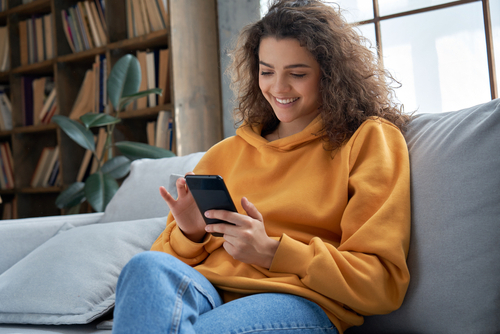 Once you've decided on a destination, read up on it. When is the best time to visit? If your next trip will take you out of the USA, check the visa requirements. Will you need to file official documents to travel there? What is the local currency, and what is the conversion rate?
Most countries have all necessary travel information online. You may also want to buy a travel guide for the area equipped with restaurant recommendations, transit maps, and local phrases.
Assess Your Finances
Now that you know where you want to go, you need to figure out how much it is going to cost. Considerations include airfare, a rental car, accommodation, meals, gifts, and fees for tours and excursions.
It's also a great idea to have a savings account or travel credit card dedicated to vacations. Bonus points for getting a credit card that rewards you for traveling in airline miles or cash back! If you don't already have one, now is the perfect time to get started. With a dedicated account — and continued contributions to the fund — you'll always know how much you have to spend on your next trip.
Do a quick Google search on airfare, gas, and accommodation in your destination to get a rough estimate of the total price of the trip. Keep an open mind when considering travel destinations — especially if you are on a budget.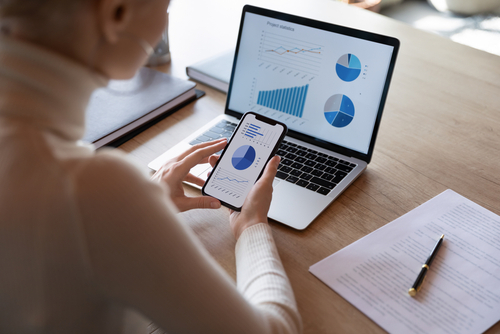 Determine When You Will Leave
There are several factors to account for when planning your trip. The top of the list is deciding when you can and/or want to leave, in addition to where you want to visit.
It's a good idea to look at your destination's monthly weather patterns and peak seasons. Some regions encounter a "high season" or a time of year that's more likely to be crowded. If so, it might be more or less expensive to go during a certain time of year.
Weather is also a deciding factor. You certainly don't want to fly all the way to the island of your dreams only to discover it's being hit by seasonal storms. It's usually less expensive to travel to places during their off seasons, which are usually when the weather is not at its best. Consider the weather before booking the cheap tickets you found.
Determine How Long You Will Stay
Once you've decided on your destination and departure date, it's a good idea to check out some travel guides for the area. What are the things you really want to see or new things you want to experience while you're there? How long will it take to see them all and, hopefully, have some downtime to explore or relax? Plan your itinerary accordingly as you look at the dates you want to spend on your vacation and when you'll return.
Booking Your Vacation
Now that you're in full planning mode, reassess your finances before you book. Consider the cost of flights or other transportation, plus the price of lodging. Don't take too long on this phase, though, if you find a seriously good deal. Prices can change from day to day.
Add in any extras, like special excursions, tours, or restaurants you want to visit. You may also want to factor in travel insurance. This protects your investment should you need to make any last-minute vacation plans like changing your flight or the duration of your stay. Some travel insurance policies include outright cancellation, so be sure to check the details before you purchase. Make sure you're still within your allotted travel budget.
Plan Your Bookings Ahead of Time
Now, the real travel planning begins — actually booking flights (or rental cars) and accommodation. Do one last search for reviews and deals. Check websites like Skyscanner for flights and VacationRenter for vacation rentals. After booking, you're pretty locked in on the price and dates, so one last look will give you peace of mind that you're getting the best deal.
Some last-minute details to check include:
Does your accommodation have Wi-Fi?
Does your flight price include a carry-on?
Do you have to pay for checked baggage?
These are the minor details that will save you big headaches once your vacation has begun.
Book Flights and Transportation
If you are flying to your destination, use a search engine to find the latest flight prices or last-minute flight deals. Type in the city or airport code you'll leave from and the same for where you're going.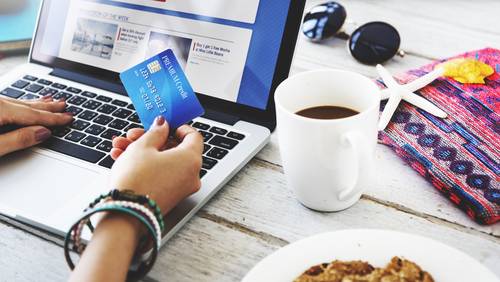 If you're planning a road trip with a rental car, compare rental car sites for the best deals. Before you book, remember to check how many miles are allotted with your reservation to avoid penalty fees later. Consider signing up for GasBuddy, an app that searches gas prices to find you the cheapest rate.
With both airfare and transportation, choose the option that works within your budget and makes the most sense for your trip.
Book Accommodation
There are so many options on where to stay. Think about what makes the most sense for your family, what's the most affordable, and the best fit for your needs. If you'd like to have a kitchen, for example, a vacation rental is a great option. Just make note of when check-in and check-out are.
VacationRenter makes it easy to find the best vacation rental for your needs by bringing together all the best rental options from the leading travel sites.
Before You Depart on Vacation
Before you leave for your trip, you'll need to take care of some last-minute things like making sure you have access to your bank — including credit or debit cards you're taking — booking a pet and/or house sitter, and packing. If you're taking any electronic devices, you need to make sure they will work in the outlets in your chosen destination. This is also a great time to download any apps you will want to use on your trip such as a GPS or translator and, if your trip calls for it, consider adding an international package to avoid roaming charges.
Alert Banks, Credit Cards & Get Foreign Currency
If you are traveling to another country this is a crucial step.Make sure your bank and/or credit card company knows you will be out of the country. Call ahead of the trip and alert them of your travel dates. Some companies even give you the option to input your travel plans in your bank's online portal.
Skipping this step could flag suspicious activity and result in your account being temporarily shut down. Call the number on the back of each card you'll use while traveling to alert them that the card will be in use while you're abroad. This is a great opportunity to ask if there are any fees incurred for using your cards in another country.
Try to get your hands on local currency ahead of time, as exchange rates might be more expensive at or near the airport when you arrive at your destination. You'll want to arrive with some money for a cab or a bite to eat. Be sure to have enough foreign cash for the first part of your trip in case you can't get to an ATM for a few hours — or even days. And remember, you may be charged an extra fee for using international ATMs. Also, foreign businesses may not take credit cards such as American Express, so have enough cash on hand just in case.
As always, be careful when traveling with cash. It's a good idea to carry your valuables in your front pocket until you can get them to your accommodation.
Prepare Your Home for Your Leave
If you have pets, let your pet sitter or kennel know at least a month before you're going to travel to make sure they are available. Discuss the number of days you'll be gone and your pet's schedule. Be sure to check on pet food and medication levels and order more with plenty of time for it to arrive before you go. Label everything clearly to make things easier while you're away. Just before you leave, leave toys and treats your pet sitter can use to spoil your pet while you're away.
If you have houseplants, lawn needs, or just want someone to watch your house while you're gone, consider asking someone to house sit. Remember things like grabbing the mail and newspaper. Leave alarm codes and emergency numbers, including the number of where you can be reached at your vacation rental in case anyone needs to get in touch with you.
Pack Necessary Items
Start with a packing list. Include everything you'll wear or use on a normal day. Bring a couple of extras just in case, and some travel essentials, like translation dictionaries.
A typical list might look like:
Comfortable clothes
Shoes
Something warm in case it's chilly at night
Bathing suits
Exercise clothes
A nice outfit for nights and dinners out
Toiletries
Any medications you take (in their original prescription bottle)
Guidebooks
Chargers for any electronics
If you're traveling internationally, you may need to buy new chargers that will work in the country you'll be staying. Think: phone, laptop, and camera chargers; or electric toothbrushes. You can buy an adapter online if it's easier to use one charger for everything.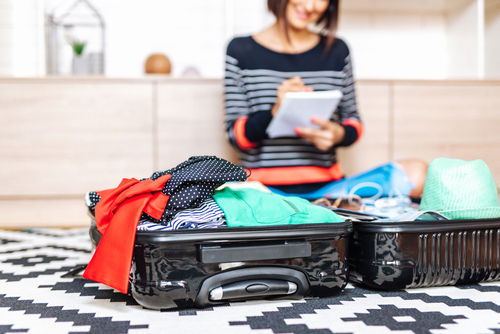 Plan Your Dream Vacation With VacationRenter
Planning your dream vacation doesn't have to be complicated. With the help of VacationRenter, we bring together all the best rental options from all major travel sites, and you get personalized results — no matter the destination.
Now you have the tools to plan your trip like an expert; go forth and savor your vacation.
Mentioned In This Article