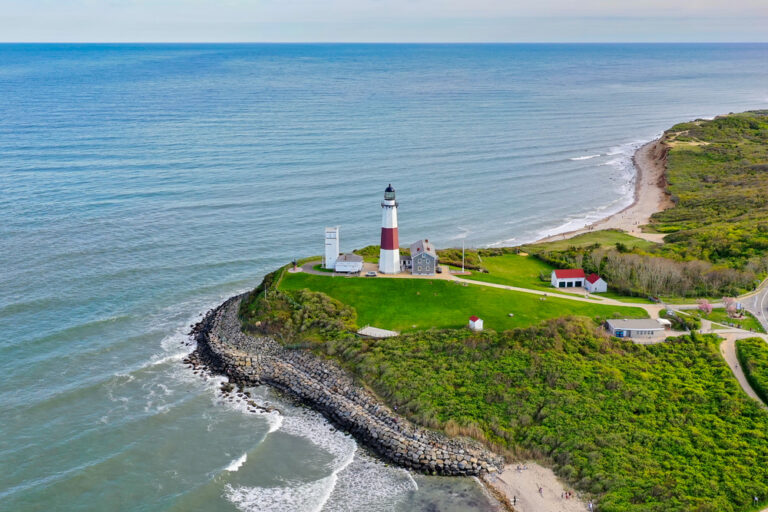 When you think of surfing, famous destinations like Hawaii and South Africa often come into mind. However, people have been surfing waves in the Northeast since surfboards were introduced to the mainland U.S. in the 1960s. In fact, the Northeast is home to one of the world's longest-running annual surfing competitions, the East Coast Surfing Championships, held in Virginia Beach at the end of August.
You might assume that surfing in the Northeast U.S. requires a full-body wetsuit and high tolerance for ice-cold water, but that's not always the case. If you time your trip right and select your surfing spot well, you don't always have to bundle up to ride the wave. That said, we do recommend bringing all of your surfing gear on every trip so you're prepared for whatever weather conditions you encounter.
With that in mind, it's easy to see why picking the right location is an essential and potentially daunting task, especially if you're new to the sport of surfing or unfamiliar with where to surf in the Northeast. Luckily, we've compiled a list of the best surf towns in the country's Northeast region. Take a look at some of the top spots below where you can land epic waves any time of the year.
Hampton Beach, New Hampshire
The coastal town of Hampton Beach has one main beach with a gorgeous view and a luxurious sandy bottom. It doesn't get too crowded, especially during the winter months, and proves to be an excellent spot to land big waves coming in from the north Atlantic Ocean. However, big chunks of snow can be seen floating in the water during the long winter season, so be sure to bring your wetsuit and keep your eyes peeled.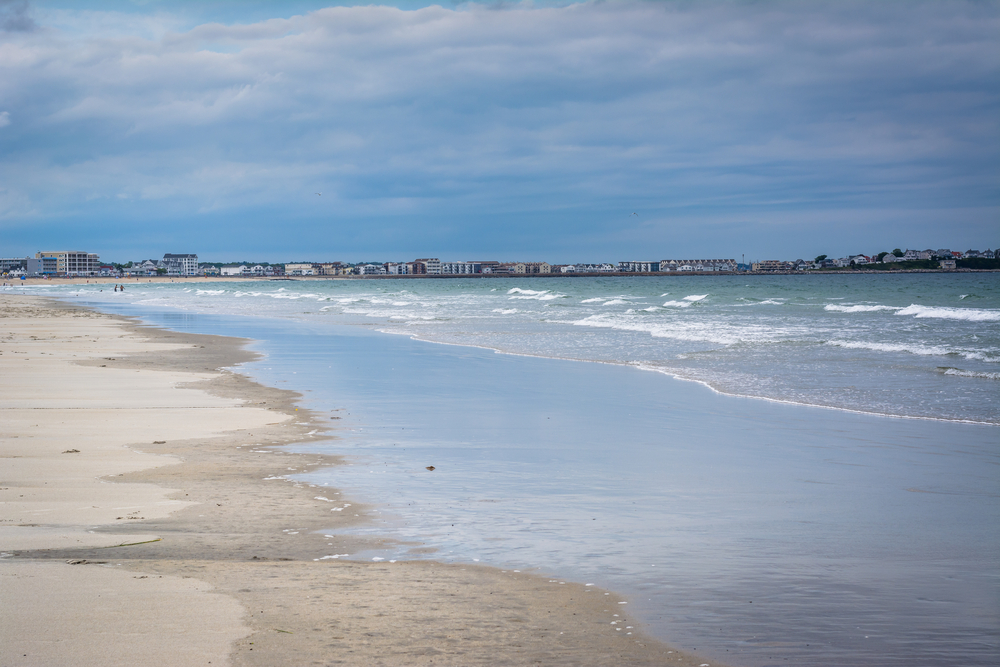 Top Attractions in Hampton Beach
As you can imagine, the coastal areas of Hampton Beach become the hot tourist spots during the summer season, but this idyllic town has a lot more to offer than just surfing. So while it's true that Hampton Beach is a surfer's paradise, it's also home to a variety of great activities that every type of beachgoer can enjoy.
You'll find modern beach resorts and lively boardwalks filled with souvenir shops, restaurants, bars, clubs, and arcade games which serve locals and visitors alike. For example, The Casino Ballroom music venue hosts touring bands and world-famous comedians every week. And you can visit the Ocean World Oceanarium, which has amazing tours and a lovely souvenir shop.
If you prefer to take part in fishing or swimming in the private campgrounds of Hampton Beach State Park on the southern side of the barrier islands. No matter how you slice it, Hampton Beach is a unique and beautiful location that's earned its name as one of the best surf towns in the Northeast.
Montauk, New York
This popular vacation destination, located just outside of New York, was voted the eighth-best surf town in the country by Surfer Magazine. And with great winds producing incredible waves, it's not hard to understand why many people flock to Montauk to fill their surfing needs.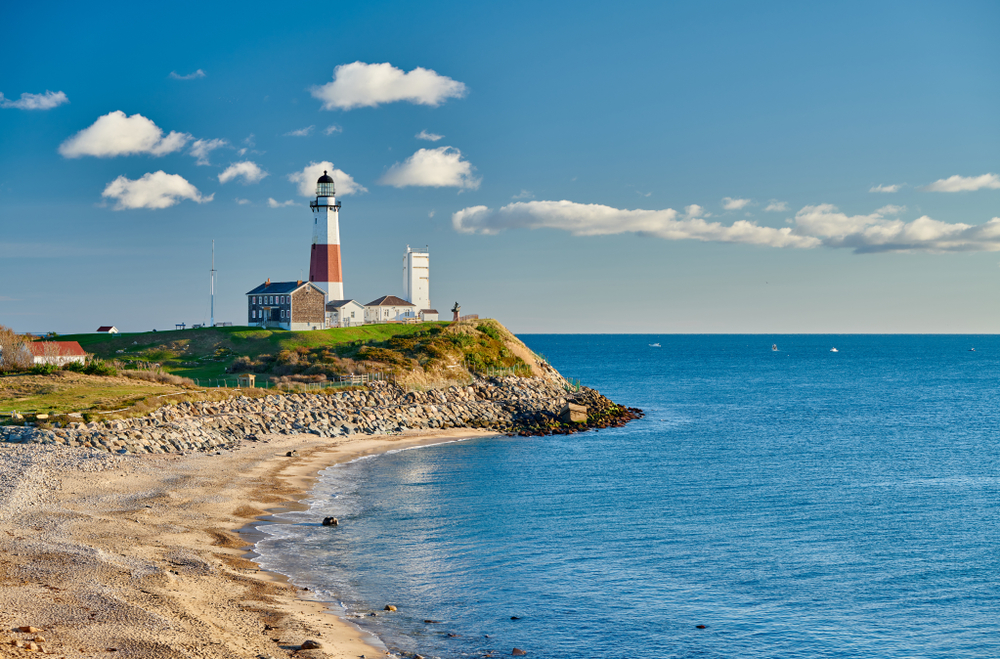 Best Things to Do in Montauk
Montauk is situated on the east tip of Long Island's South Fork, with many iconic landmarks such as The Montauk Point Lighthouse, built a few hundred years ago. You can also choose to take part in hiking and camping at one of the tourist centers in town to enjoy the great outdoors and drink in the spectacular views.
You'll likely find yourself hungry after camping or hiking, and looking for something to satiate your appetite. Luckily, Montauk has plenty of restaurants and bars that can do that, like Seaside House Bar and The Montauket. Delicious fresh-caught seafood and imported beer can be purchased at almost any local venue in this coastal town, so you won't go hungry for long.
Narragansett Bay, Rhode Island
Narragansett Bay, located in Rhode Island, is one of few locations globally, with temperatures ranging from 35 degrees in the winter to 75 degrees in the summer. The 40-degree difference is a game-changer as it provides you with excellent, rideable waves and enormous swells. For this reason, this area in Rhode Island is one of the best surf towns in the Northeast.
Top Activities in Narragansett Bay
Many people prefer to take long summer vacations in Narragansett Bay because of the ideal weather conditions and the town's many attractions, like the Adventure and Family Fun Park and Point Judith Lighthouse. You'll also find modern casinos, cinemas, and restaurants along the streets of this friendly little coastal town.
Some of the top activities in Narragansett Bay include fishing, swimming, and even hiking. There are many trails to pick from, such as The Black Point Trail, a beautiful two-mile trail that offers stunning views of the area. Or, if you prefer some more thrilling activities, such as rock scaling and bluff climbing, then take one of the trails that give you the ability to access climbing areas and add a little excitement during your trip. With so many fun activities and awesome surfing conditions, Narragansett Bay is well-deserving of a spot on the list of the best surf towns in the Northeast.
Newport, Rhode Island
In the summer, the friendly seaside town of Newport attracts a lot of travelers in search of both sun and fun. It's also especially popular for surfers, as the area delivers waist-high waves with a mix of ideal swells for the perfect surf conditions. Plus, the strong winds that favor Newport's south-facing shores have made it a surfing hot spot in recent years.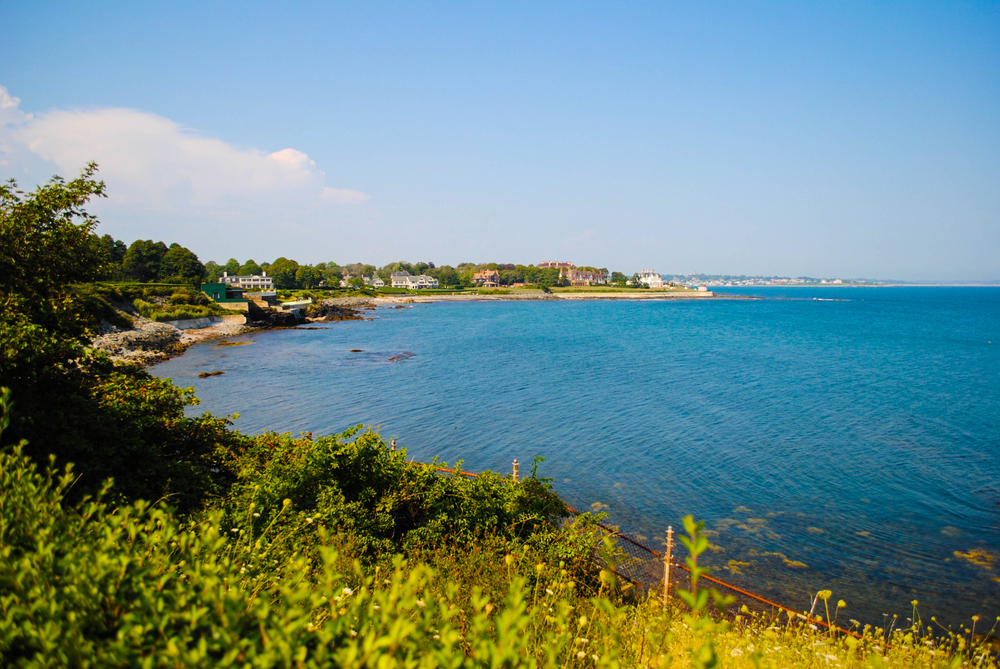 Best Things to Do in Newport
This lively location is home to America's largest yachting community, so sailing trips and lessons can be booked along the coast for a truly fun-filled vacation experience. But Newport also boasts a 400-year-old legacy, with many iconic and historic locations to visit around town.
One of the best ways to see the sights during your visit is to catch a ride on the Trolley Tours, offering informative tours on classic trolley vehicles through the breath-taking streets of Newport. Also, be sure to stop by some of the most popular attractions in this historic town, the Gilded Age Mansions, which are beautiful colonial buildings built in the 1700s that are now public museums. There are even some fantastic, pre-revolutions houses dotted around the town!
In addition to the shopping malls, restaurants, and movie theaters, this coastal town has so much more to offer, like fascinating art exhibits and historical sites. You can learn all about Newport and its history by visiting one of the many local museum establishments, like the historic mansion known as The Breakers. Regardless of how you choose to spend your time during your visit to Newport, you're sure to enjoy your stay in one of the top surf towns in the Northeast.
Nantucket, Massachusetts
As a well-known surfer's playground, Nantucket Island is home to some of the most beautiful and pristine beaches in the Northeast. Due to its unique location in the Atlantic Ocean, you can find waves at Nantucket beaches almost all year long!
Don't know how to surf? That's no problem because Nantucket is home to some of the best surf schools in Massachusetts. And if you do choose to learn how to surf while you're there, Nantucket Island Surf School comes highly recommended by many existing professionals.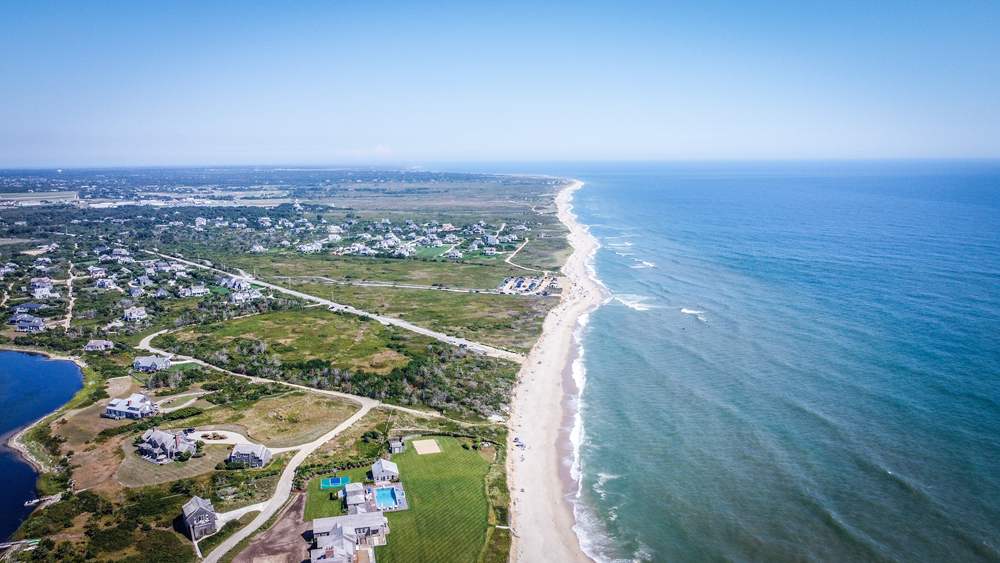 Top Attractions on Nantucket Island
This legendary vacation destination is home to over 80 miles of beautiful beaches and a multitude of seaside activities for you to do during your trip. In addition, you can enjoy waterfront dining at reasonable prices with delicious food and a gorgeous sea-front view of paradise. Not to mention, the cobblestone streets and gorgeous cottages that give the entire island an ancient air about it.
You can also take a trip to the famous 1740s windmill: Old Mill – an iconic landmark in Nantucket Island – to see how corn is made with the help of ancient windmill techniques. Last but not least, consider taking some time to see the sunset from the incredible Brant Point Lighthouse, built over 100 years ago. With a variety of activities to do and venues to visit, this island is an ideal vacation destination for surfers, holidaymakers, and families alike!
Cape Cod, Massachusetts
While you can definitely catch some decent waves off the coast of Cape Cod, the breaks tend to differ from year to year — sometimes even month to month. It all depends on the wind directions, storms, and swells, so surfing in Cape Cod can be pretty unpredictable. However, it still provides some of the best surfing experiences in Massachusetts if you time your trip right.
You can find the best waves on the Atlantic Ocean side of the outer Cape Cod. It's a fantastic surfing experience, especially in the three hours after the low tide, when low water levels amplify the swells. But be ready to wait your turn in a lineup because you're sure to find a lot of local surfers out there taking advantage of the big waves as well.
Popular Cape Cod Attractions
This pleasant town is full of history, art, culture, and gorgeous landscapes to keep you entertained for days. You may have decided to visit Cape Cod in search of surf, but you'll find that there's so much more that's worth experiencing, like Martha's Vineyard or the breath-taking Elizabeth Islands located just outside of Cape Cod.
You'll also enjoy visiting some of the many iconic locations on the Cape Cod seashore, like the Beech Forest. Or take a trip to the Wildlife Sanctuary to spend time in the great outdoors with your family or friends. For all of these reasons and more, we consider Cape Cod to be one of the top surf towns in the Northeast, and we highly recommend that you plan a trip here for a vacation experience that you will never forget.
Avalon, New Jersey
During the summer season, you can find some of the best surfing on the north side of the main pier in the coastal town of Avalon. Waves of all sizes and great swells are created on this exceptional beach in New Jersey, so it's become a popular location for surfers of all abilities. And with local amenities nearby, it's not difficult to see why Avalon has secured a spot as one of the best surf towns in the Northeast United States.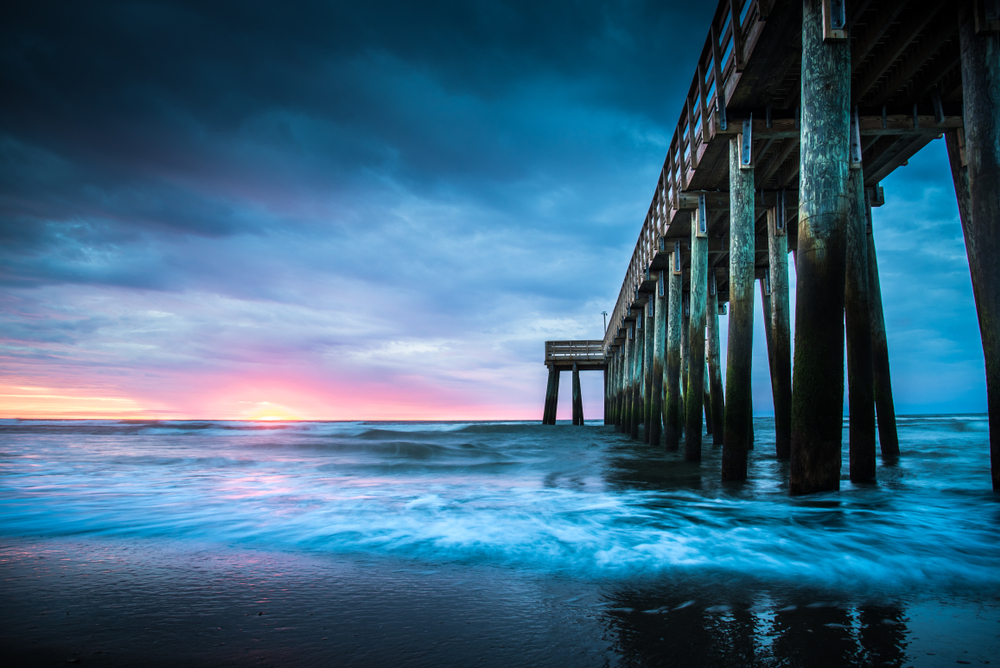 The Top Avalon Attractions
This lovely area boasts a beautiful beach that's perfect for taking a stroll, getting a tan, or even building a sandcastle. You might also be interested in some of the other awesome activities you can do during your trip, which include kayaking, biking, and even bird watching.
Stop by the town's favorite ice cream place, Springer's Homemade Ice Cream, where you can get a huge variety of flavors for you and your family. Another great activity that's very popular in town is crabbing, so you'll see many people crabbing on the beach during the evening hours. Avalon is truly a coastal town with a bundle of great surf spots and fun activities you can enjoy in all seasons.
Lavallette, New Jersey
The town of Lavallette is home to a gorgeous, wide-open beach that provides plenty of reliable surfing conditions all year long. Lavallette Beach is ideal for both professionals and beginners, depending on the day and specific locations on the beach. However, make sure that you keep an eye out for the sharp rocks and the dangerous rip tides.
Local Activities in Lavallette
Lavallette boasts a mile-long boardwalk filled with locally-owned shops, eateries, and bars where you can indulge yourself day or night. You'll also find the famous Seaside Casino Pier along the beach, where you can spend an entire evening playing games, trying your luck, and taking in the breathtaking ocean views.
Additionally, there are two excellent bayside swimming pools that are very popular choices for families with children who visit the area, since the heated pools are much more gentle and safer than the open ocean. Also, if you like to get your exercise while you're on vacation, you can play tennis and basketball on some of the professional courts around town.
It's important to know that all local activities require a visitors badge which you can purchase at various locations around town. Furthermore, lifeguards are present at all bodies of water to ensure you have a happy and, most of all, have a safe vacation experience.
Spring Lake, New Jersey
Spring Lake has a wide-open beach, and the sea provides ideal surf conditions on a year-round basis. The town of Spring Lake can indeed get overcrowded sometimes, especially during summer, but the swells and waves are definitely worth the trip. As you're riding the waves, remember to go with the flow and watch out for strong rip currents and sharp rocks.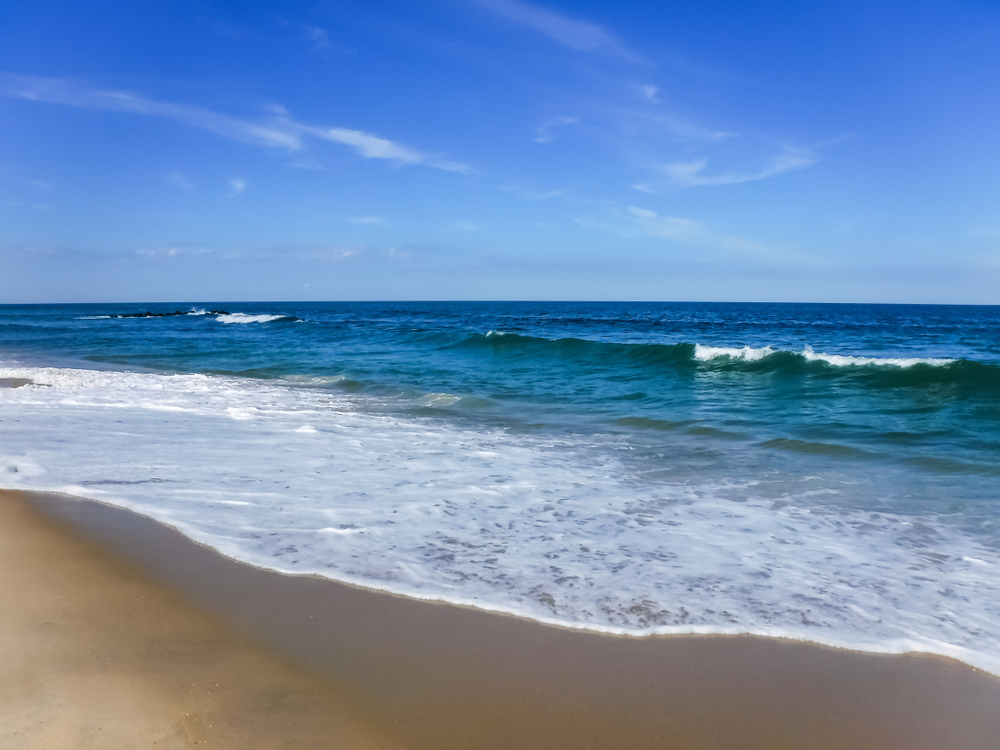 Best Things to Do in Spring Lake
The wonderful surf town of Spring Lake is located on the New Jersey coastline, and it manages to attract a lot of tourists year-round for many good reasons. First, the roads and buildings are mostly from previous centuries and seem to transport you back in time to the Victorian era. It's like a blast from the past as you stroll through the gorgeous old-style streets of Spring Lake.
The fresh-water lake that the town was named after is still located right in the middle of the old downtown area. There's also a stunning park surrounding a big part of the town, where you can partake in multiple outdoor activities, such as tennis and netball. Last but not least, iconic landmarks such as the St. Catharine's Church — with its beautifully decorated exterior and an even more impressive interior — can be found in the main part of the town.
Spring Lake is a gorgeous town that's full of culture and history with a modern feel and experience. This town is welcoming and exciting, so both surfers and non-surfers love to visit Spring Lake all year long!
Long Branch, New Jersey
You're sure to enjoy the beaches located in the coastal town of Long Branch, as it's the perfect place for both longboard and shortboard surfers. With no sharks and a superb beachfront, this beach provides excellent swells and some pretty epic waves at certain times of the day. We also recommend asking the locals for the ideal spots and times to catch the biggest waves.
Top Activities in Long Branch
This location has become a top-rated holiday destination for many reasons that stretch beyond surfing. The town of Long Branch has coined the nickname "Hollywood of the East" and hosts impressive performers in a variety of categories, including music and theater.
We strongly suggest that you catch an outdoor performance at the Seven Presidents Oceanfront Park, which hosts public and exclusive art and music shows. Also, Monmouth Park is a race track just three miles from Long Branch, offering horse racing that you can bet on! Long Branch delivers a lovely mix of surf paradise and modern luxury in a beautiful contemporary setting, so we strongly suggest taking your next surf trip here.
Surfing the Swells While Staying in Style
Surfing was invented in Hawaii and then introduced to California before being spread worldwide and evolving into the sport we know and love today. And while many surfers go out of their way to visit South Africa, Asia, or Australia looking for the perfect waves, the Northeast U.S. is home to some fantastic surf breaks that shouldn't be overlooked. We hope this article has helped inform you about some incredible surf towns close to home and inspired you to take a surf trip soon.
Regardless of where you decide to ride the wave, you're sure to find the perfect accommodations quickly and easily at VacationRenter.
Mentioned In This Article