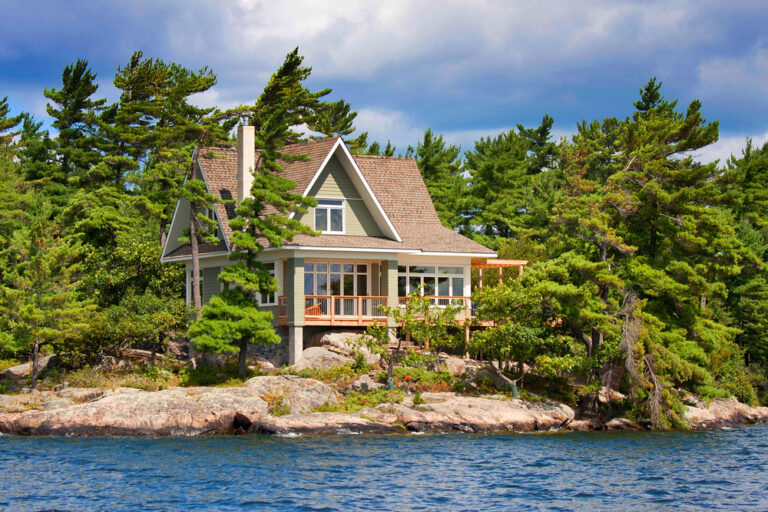 Maryland's largest freshwater lake, Deep Creek Lake, offers over 60 miles of picturesque shoreline perfect for your vacation rental. As you make plans for paddleboarding, kayaking, fishing, and boating, check out these tips to find the best Deep Creek Lake rentals.
Know Your Rental Needs:

aceshot1 [https://www.shutterstock.com/g/aceshot]/Shutterstock

Do the kids need separate bedrooms or are you planning to pick a smaller cabin? Want a private pool or a boat ramp included in your Deep Creek Lake cabin rentals? Knowing your needs makes it easy to narrow your choices when it comes to Deep Creek Lake rentals. Make a list of your priorities like the number of bedrooms, the type of view or the access to water sports so that you can determine which rental properties suit you before you get overwhelmed with the possibilities.

Time your Deep Creek Lake Vacation:

Darren K. Fisher [https://www.shutterstock.com/g/thephotoguy]/Shutterstock

Seasonal vacation areas like Deep Creek Lake tend to have busy and quiet times of the year. Deep Creek Lake cabin rentals are at their busiest during the summer season when the water is warm and the weather is mild. Cabins are at their most expensive between mid-June and the end of August with lower pricing available in the late spring and the early fall. Winter season with ice fishing and the holiday celebrations also becomes a busy time of the year for Deep Creek Lake rentals. Choose off-season times of the year to have the most choices when it comes to open cabins and the lowest prices.

Talk to the Owners

bunyarit klinsukhon [https://www.shutterstock.com/g/bunyarit%20klinsukhon]/Shutterstock

Deep Creek Lake cabin rentals are available through rental agencies and also through private owners. The search for a great cabin rental includes a talk with the management company or the owners so that you know what to expect from your vacation rental. Ask about rental fees that include parking fees, cancellation fees or resort fees that are sometimes hidden in the rental agreement. Keep in mind that private owners are often more flexible than management companies when it comes to negotiating discounted rates.

Make a Deep Creek Lake Itinerary

GaudiLab [https://www.shutterstock.com/g/gaudilab]/Shutterstock

With tons of things to do in and around Deep Creek Lake, making a list of your favorite attractions helps you to get an idea of where exactly you want to stay. Horseback riding, hiking, paddleboarding, Adventure Sports Center International and a visit to Firefly Farms for wine tasting are all activities near the lake. Pick Deep Creek Lake rentals close to your favorite activities and spend less time traveling to and from your cabin and more time enjoying the fun.

Be Flexible with your Deep Creek Lake Vacation

Olha Sydorenko [https://www.shutterstock.com/g/olha%20sydorenko]/Shutterstock

Whether you choose a summer cabin rental or a warm and cozy winter cabin vacation, be flexible about your vacation dates and you'll have the most options when it comes to finding a great cabin. Last-minute deals are offered to travelers who book less than 30 days prior to their vacation, when the owners and managers of rental cabins are struggling to fill those empty rooms. Use the last-minute deals to save a little cash on your Deep Creek Lake rentals and add a few more activities to your travel budget.