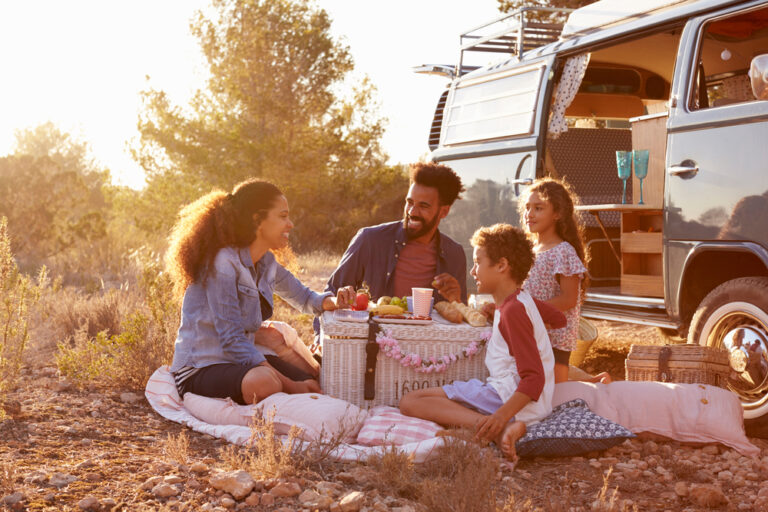 Traveling with multiple people can be tricky on its own, but when those people are family members, it can feel like even more of a challenge ensuring that everyone is satisfied. You want everyone to be happy while making lasting memories. So, how can you plan a vacation that every family member will appreciate and look forward to?
We've compiled some key tips to consider when planning your next family vacation to ensure everyone gets exactly what they want out of the trip.
7 Tips to Keep Your Family Happy on Vacation
Traveling with family — whether the people in your household or extended family — can present many challenges. Not only do you have to consider everyone's interests, but you also have to take into account physical limitations and health concerns. This can make planning feel exhausting.
Luckily, there are some ways to get your family vacation rolling without upsetting anyone. Keep the atmosphere light and relaxing with these seven family vacation planning tips on how to choose a vacation destination.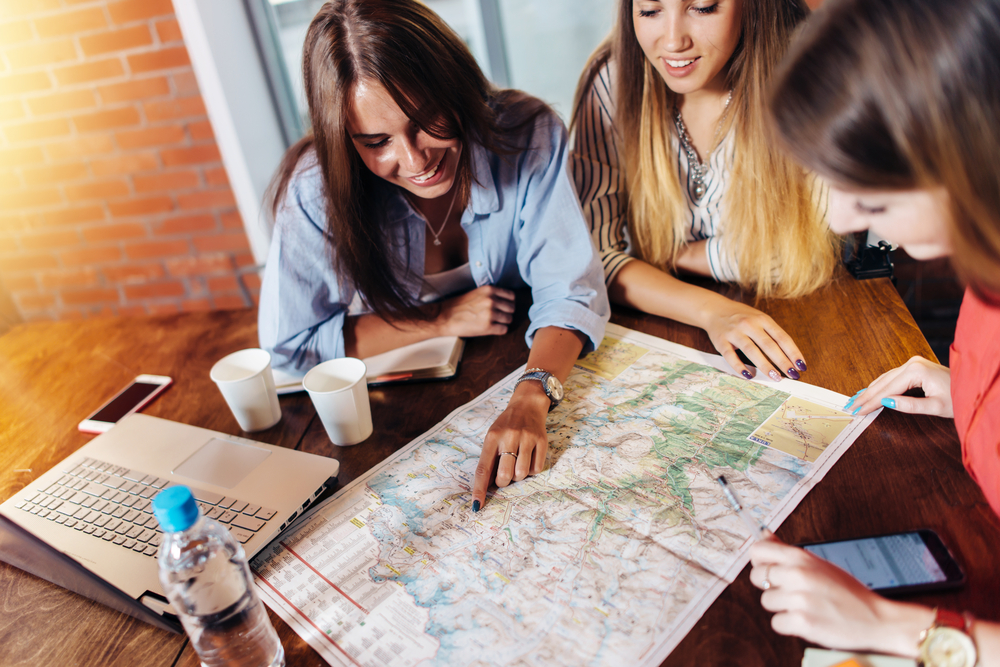 1. Take a Vote
Many families struggle with finding the perfect place for their next vacation that will keep everyone happy and entertained. It can be hard to compromise on a location, especially if some family members feel their ideas are not being heard. To help, we recommend creating a quick survey using Google Forms or even an email questionnaire to help determine where your next getaway should be.
You can tackle this in a few ways. You can create an open survey where everyone can throw in suggestions, though this option may make it harder to narrow down your choices. You can also do multiple rounds where places with the lowest votes are eliminated and the top places are ranked in a second or third vote. Or, you can compile any suggestions that have family-friendly activities and have everyone choose their favorite. The place with the most votes wins — fair and square. This makes choosing a winning destination easy and saves you from having to make a controversial call on where to travel.
2. Let Everyone Pick Their Top Activity
Once you've decided where you'll be traveling to, you might be eager to put together an itinerary. The only problem is that on your one free day, your son is dying to go to a California theme park while your daughter is begging to go shopping in Los Angeles. Keeping everyone happy may seem impossible.
Depending on your budget and the number of adults going on your trip, you might be able to arrange separate family day trips, so everyone gets to see the places that are most important to them. This allows everyone — kids especially — to make a choice between two possible events, rather than being told "no" when they can't do everything they hoped to do.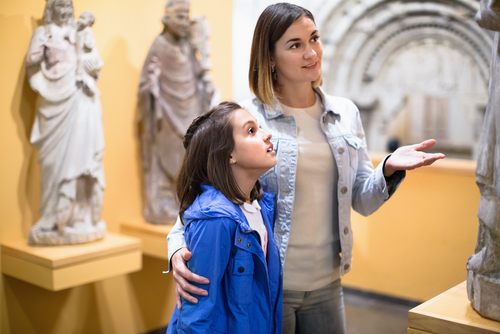 If this solution isn't possible, it's time for a compromise. Make a list of the top activities each person wants to do and see if the itinerary can accommodate. This can be a trip to a famous restaurant, visiting a nearby beach, exploring a national park, checking out a children's museum, or just wandering through a certain section of a city. While it may mean you can't have all the touristy experiences possible, you'll at least be able to keep your family happy and engaged throughout the trip.
3. Look for Family-Friendly, Inclusive Destinations
There's a reason people young and old enjoy visiting places like Disneyland: there's something in it for everyone. They're not only kid-friendly; they're family-friendly. To ensure your whole family can enjoy events together, seek family-friendly options that offer activities for every age group, including adults, older kids, and small kids. 
It can be hard to please kids of all ages and adults with varying interests, but it isn't impossible. For example, if your family loves baseball, try traveling during the season so you can enjoy a game or two together. You could also pick a destination close to a baseball museum, such as the National Baseball Hall of Fame in New York. Finding inclusive family destinations can also ensure there are plenty of options nearby to satisfy everyone in your family.
4. Plan Day Trips
Perhaps some family members love the ocean but others would prefer the woods or mountains. If you can't select a travel location that keeps everyone happy, plan day trips to the destinations that make the most sense for your family. You can stay at the beach but still take hiking adventures to explore caverns and waterfalls, or snorkel in the morning and enjoy roller coasters in the afternoon.
Even if you're traveling with young kids, you can keep everyone entertained by planning ahead and bringing tablets, books, coloring books, and other activities to ensure everyone has a good time. You can also opt for activities everyone can enjoy, like biking, snorkeling, kayaking, or zip lining.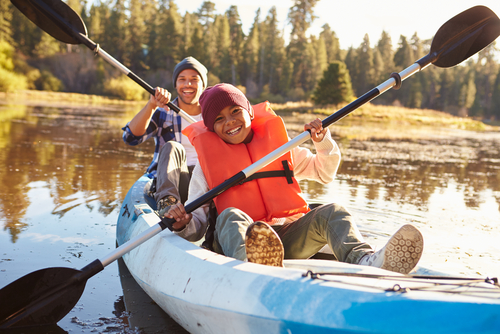 5. Make a List of Future Travel Destinations
If your list of potential places to visit is split down the middle or if a large number of family members can't decide between two potential destinations, consider one or more of the locations for a future trip. Let everyone make a bucket list of their favorite places and plan to visit the most popular.
Let's say an aunt really wants to experience Yellowstone National Park but your kids have their hearts set on Orlando, Florida. Rather than saying no to one, plan two vacations in advance. Maybe this year is finally the year your aunt gets her dream vacation and the kids get theirs next year. You can also make it an incentive for kids to get good grades in school. Keep them excited about this decision by asking them to make a list of Disney World attractions they want to visit and have them research other nearby amusements.
6. Think of Your Accommodations as Getaways
Not everyone loves exploring a new city or waiting in long lines at theme parks and popular tourist attractions. If you know your partner is itching for some rest and relaxation, consider finding a vacation rental that feels like a vacation experience in itself.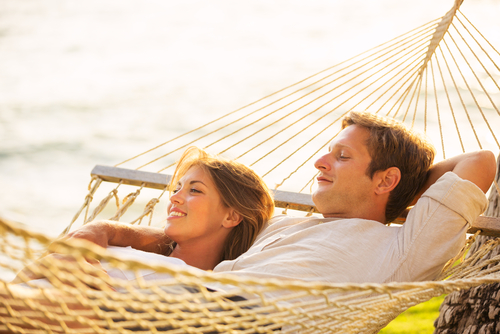 There are many unique vacation rentals available across the country and world — from treehouses and rustic cabins to family beach houses and all-inclusive resort packages designed to make even your downtime feel luxurious. Opt for a place with a pool if you plan to spend time at your rental or a unit with a kitchen if you intend to host family parties.
7. Consider Everyone's Health
It's also important to make sure you keep your family's health in mind when planning a group vacation. While a road trip to the Grand Canyon might sound perfect, older family members might not be able to comfortably make the trek. Likewise, if you have loved ones who might need extra rest or care, a camping or RV vacation where you spend a lot of time walking or exploring in nature might be too exhausting for them.
It's important to make sure all members of your family feel safe while traveling. If anyone's worried about potential illness, opt to keep families in their own rentals and plan to gather in outdoor spaces that aren't crowded, like overlooked beaches, lakes, or state parks. You can enjoy kayaks, hot springs, water slides, ziplines, or even build sandcastles along the beachfront.
Keep Everyone Happy With VacationRenter
A family vacation is meant to bring family members closer, create new memories, and offer relaxing and entertaining experiences. You can keep every member of your family happy by choosing a destination that suits their interests, taking day trips to small towns, and planning ahead. VacationRenter makes this easy by offering a platform where you can browse vacation rentals from all of the top sites.
Are you looking to get away to somewhere tropical like the Caribbean or Hawaii, or maybe somewhere serene and rustic with a ski resort for the winter? Or perhaps you're more interested in a lakeside vacation in New England, complete with boat rentals and fishing? Whatever your family loves most, VacationRenter has the ideal accommodation to transform your family trip into one of your most cherished memories.