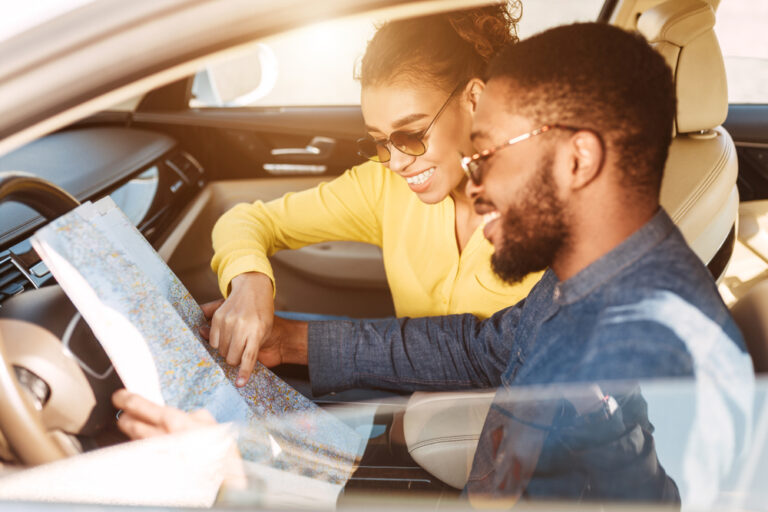 There are few things more liberating than hitting the open road. You're in complete control of your route, your timeline, and your destination. Yet, much of the journey remains unknown – and that's the exciting part. We love that every road trip is full of new experiences, challenges, and growth. You have the freedom to change plans at any point of your trip in order to adapt to unforeseen circumstances, or just to have a little more fun. Whether you're planning a road trip by yourself, with your partner, or as a family, you'll want to keep reading for our top tips on how to do it safely and within budget.
Enjoy the Journey
All too often, many of us become hyper-focused on our destination and forget to truly enjoy the journey. To that end, we suggest budgeting extra drive and stop-over time. Not only can you adapt to take surprises in stride, but you can stop as you wish and do whatever brings you joy in the moment. Saw something that caught your eye, but already drove past? Turn around and get that picture because you might never be in that exact place again!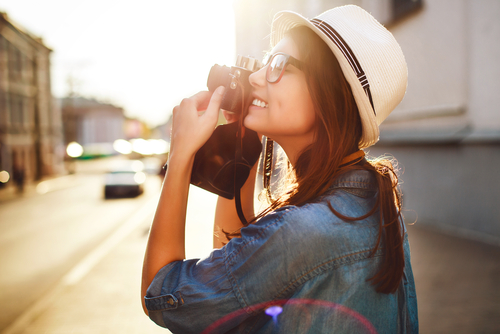 Snack Hacks
If you're going on a road trip, chances are high that you'll be craving snacks along the way. We strongly recommend that you bring food and water in your car to reduce your reliance on convenient store pit-stops. Planning this in advance gives you the option to choose healthier snacks so you can take care of your body by monitoring your salt and sugar intake. That said, if sugar and salt are your guilty pleasures, then planning ahead gives you the liberty to have exactly what you want while on the road. Either way, you'll save a lot of money – small and seemingly harmless convenient store purchases can really add up over an entire road trip.
Lastly, it's key to secure your snacks and drinks in a designated area that keeps them from rolling around in your car. You want to be able to reach them safely, but also prevent them from going under your feet or getting stuck under the brake pedal. Remember that you are the captain of your ship, so get creative and set yourself up to be comfortable while on the road.
Road Trip Starter Kit
In addition to healthy — or not so healthy — snacks, there are some other essentials we can't live without when on the road. Check out our top 10 essentials below but if you are looking for more packing tips, be sure to read our Ultimate Guide to Packing for Any Trip to see our top strategies!
Clean water
Healthy food and snacks
Smartphone with routes saved to offline map app (Gaia GPS, OnxOffroad, Google Maps, etc.)
External battery pack or power bank
Cell service amplifier
First aid kit
Cash and your debit or credit card
Multi-tool or a pocket knife
Bug repellent or mosquito trap
Sun protection (hats, shirts, sunscreen, etc.)
*Consider bringing spare parts if you're using an older vehicle, such as belts, alternator, hoses, etc.
Tips for Planning a Solo Road Trip
If you decide to travel alone, there are a few things you'll want to consider for your own safety. A solo road trip is all about freedom, but it's wise to have a loose concept of your schedule so you don't end up 18 hours away from home and needing to report to work in 28 hours. We find that making advanced reservations for accommodations provides just enough structure to your trip so you have peace of mind — allowing you to more deeply enjoy your journey.
It's important to share your plan with a friend who knows you'll be out on the road alone. Continue to communicate your progress and any change of plans along the way — if anything happens, they are your safety net. It's also a good idea to have both a physical and offline map of the routes you plan to travel. And you may want to study up on the basics of auto care as well. Are you confident in your ability to change a tire and check fluid levels?
Be sure to download audiobooks, podcasts, and playlists so you have entertainment when you lose service. We recommend at least a few audiobooks and podcasts to keep your mind alert and stay intellectually stimulated on those long hauls. Some of our favorite items to bring when travelling alone are a few books, a journal, and a real camera. Your phone has a great camera, but save that battery for phone things. Plus, it's healthy to separate yourself from your phone to observe and interact with your surroundings while on the road.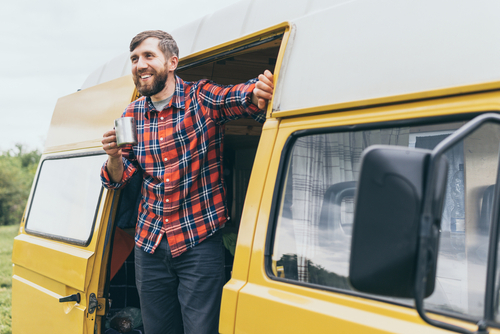 Tips for Planning a Family-Friendly Road Trip
Whether it's your first family road trip or your entire family consists of seasoned road warriors, you're going to need a plan. You can never be too safe when traveling with your family, so it's important to follow the same safety precautions as what was mentioned above.
To keep the whole family engaged, we recommend taking a vote on both the destination and the different stops along the way. Pick two or three locations that you want to go to and let everyone vote on those. Once you have a destination picked out, let everyone plan their "must do" activity. Then set aside time for day trips to do individual and family activities like kayaking, canoeing, or hiking.
Remember to bring any necessary prescription medications for you and your family as well as over the counter medicine to help with headaches, stomachaches, and allergies. Also, depending on the ages of your children, it could be a good idea to help them pack personal items like clothing and toiletries. For longer family road trips, we find that small electronics or portable toys are a good way to keep the kids entertained. And if you want to engage your family as a whole, we highly recommend word games and trivia cards!
Tips for Planning a Budget-Friendly Road Trip
The three biggest road trip expenses are food, lodging, and gas. If you can use your vehicle, go for it, but be sure to take it in for a tune-up before the trip. Have the mechanic check the fluid levels, tires, belts, suspension, hoses, gaskets, and let them know how far you plan on traveling. That way, you have peace of mind that you're not going to be held up in some off-the-map town for a few days waiting for your vehicle to be fixed.
Save on Gas
Some apps can help you find cheap gas nearby, including GasBuddy. Just pull over and use the "Map" option along the way, so you can see what's on your route. Don't wait until the last minute to fill up either! If you see a reasonable price with ¼ tank left, it may be a good idea to stop then.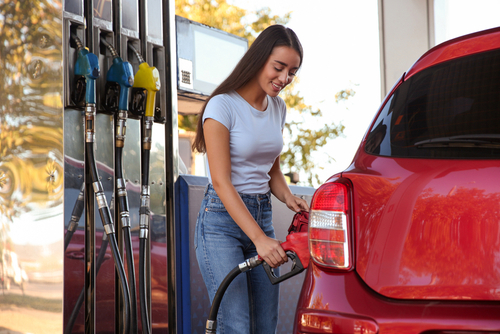 Book in Advance
Planning ahead is key, so make sure to book your accommodations in advance. Using a platform like VacationRenter will allow you to compare prices and make sure you're getting the best possible deal. Make sure to utilize our "Health and Safety" filters for extra peace of mind. 
Shop Smart
Aside from packing your favorite healthy snacks for your journey, one of the best ways to save money is to buy groceries when you reach your destination instead of dining out for every meal. Listed below are a few helpful tips for grocery shopping for your vacation rental. 
 

Find out what kitchen essentials are already stocked.

Many short-term rentals may already have some kitchen essentials stocked in the pantry. To avoid purchasing items that are already stocked in your rental unit, double-check as to whether there is a disclaimer about what pantry items are free to use. You can also reach out to the owner to find out what essentials are provided and available for your use. Plus, you can find out if there's an extra charge for using these items or if they're complimentary.



Plan out your meals.

While you don't have to create a detailed schedule of exactly where you'll be eating and when, it helps to compile a list of local restaurants you want to try. Then, you can plan out how many meals you'll end up cooking in your rental. Doing this will give you a good idea of what meals are unaccounted for so you can stock up on the necessary items in advance.



Write a grocery list.

When it comes to budgeting best practices for grocery shopping, it's important to write out a grocery list to guide you once you get to the market. Sure, you can feel free to indulge in one or two local foods you might not have known were available, but a list will ensure you buy everything you need without splurging on too many extras that don't suit your meal schedule.
Time to Hit the Road
Excited and ready for a road trip? We are too! Planning not only helps to build excitement, but it's a key part of the process that allows you to truly immerse yourself in the freedom of the open road. You don't have to schedule out every minute of every day, but have an idea of how the trip will take form. Take time to think about what you hope to learn or gain from the whole experience. Travel planning reduces your stress, allowing you to go with the flow and greet the road as it comes without worry of the future.
Now that you have the road trip planning mindset, it's time to plan your perfect road trip!