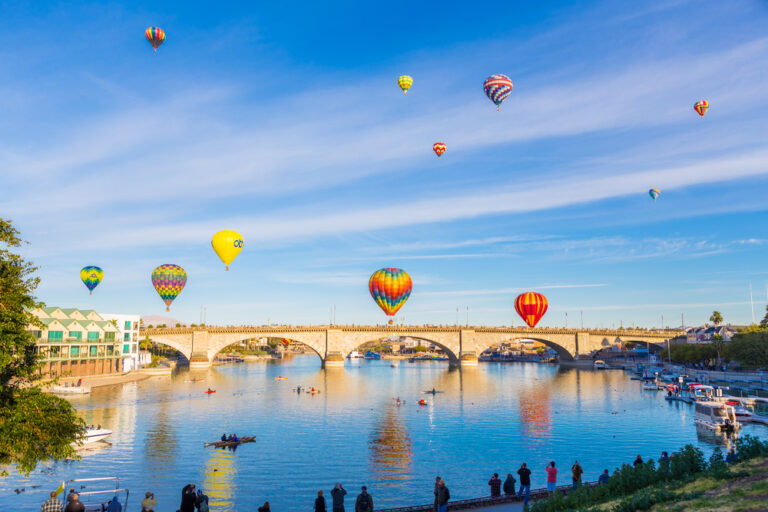 Lake Havasu City, Arizona, is situated right on the Colorado River. Although located in one of the driest desert regions of the country, this area is full of options for enjoying the water thanks to its proximity to the reservoir. Whether you spend a day or a week in Lake Havasu City, things to do won't be a problem. In fact, you might find that you have trouble fitting everything into your itinerary.
With a wide array of activities and attractions in the general area, Lake Havasu City is a popular destination for people, especially when the heat turns down from October through April. Spending some time on or by the water in Lake Havasu promises to be unforgettable.
Ready to enjoy all the incredible sights in Lake Havasu City? Book your stay on VacationRenter!