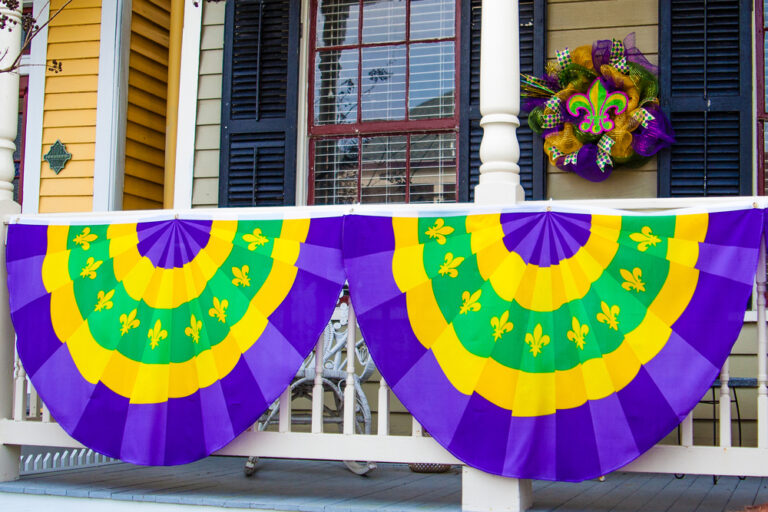 The annual celebration of Mardi Gras happens in New Orleans, Louisiana, along with many other locations across the United States. Looking for some other cities to celebrate the event in? Check out this complete guide to learn more about other US cities that do up Mardi Gras in style. You may also want to just spend a couple of days in New Orleans to scope it out before spending more money on its premier event. It's an understatement to say that there is bound to be a lot of partying happening throughout the week both before and after the official "Fat Tuesday." So with that in mind, we want to help you be prepared with a checklist of items you should probably have on hand while you enjoy the festivities this year.
Fat Tuesday Events and Attractions
There are a ton of different things going on on Fat Tuesday. Below, we'll check out some of the most popular options you'll have on your trip. Keep reading to learn more.
Zulu Social Aid & Pleasure Club Parade
Founded in 1909 by a rich history and tradition, the Zulu organization was founded at the Pythian Theater when a group of men went to see a comedy skit about the Zulu tribe. Leaving the theater, the men formed the group. In 1915, Zulu had its first floats represented in the parade. In 1949, the group was joined by none other than the late great Louis Armstrong. This brought a ton of attention to Zulu. The Zulu organization is a group of men from all walks of life. Their members are made up of laborers, the mayor of the city, city councilmen, state legislators, congressmen, educators, and virtually every other profession imaginable. Get the parade details here.
Pro traveler tip: The Zulu float hands out painted coconuts, a tradition that dates back to the early 20th century. Be part of the tradition and get your hands on one of these coveted coconuts!
Krewe of Rex
When it comes to tradition in Mardi Gras, Rex has held more parades than any other krewe in the city! Rex is made up of the School of Design and always gives the bystanders something spectacular to look at. Some people consider Krewe of Rex to be the golden standard in float and costume design. The krewe is made up of about 600 male riders and is almost always directly after the Zulu parade. Get the full parade details here.
Pro traveler tip: Since the Zulu parade is right before the Krewe of Rex, try to get to your parade spot early and check off both of these events in the same few hours!
Mardi Gras Indians Parade
Larry Bannock, a famous Mardi Gras Indian in the Ger Town neighborhood, was quoted saying that the Mardi Gras Indian parade is "… the parade that most white people don't see. The ceremonial procession is loose, the parade is not scheduled for a particular time or route…" Most Mardi Gras Indian krewes are named after American natives as a way to pay hommage for assisting the black community to escape slavery. In the past, the Mardi Gras Indian parade was accompanied with violence and fighting between the different krewes. Today, there isn't violence, but rather respect and peace between the different krewes. Get more information on the history of the Mardi Gras Indians here. 
Pro traveler tip: You'll be hard pressed to get a straight answer on when the parade will actually take place. Keep your ear to the ground and speak to your bartenders. If you search for the parade, you'll find it! 
Still looking for more information on Mardi Gras? Read through this article to learn about the best places to watch the parades and festivities for both families and party-goers.
Tips on Packing for Fat Tuesday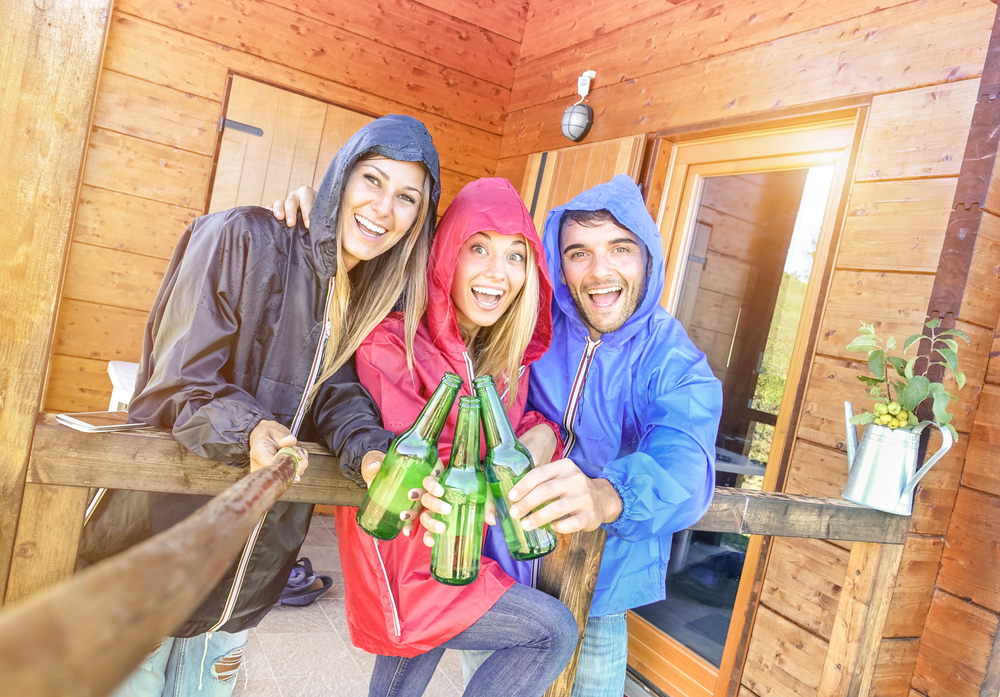 With all the crowds roaming around on Fat Tuesday, it's a good idea to keep a few key items on hand at all times. First off, we'd suggest keeping a physical note or list of key information. Jot down things like your rental address, important phone numbers, and emergency contacts. It's also a good idea to wrap up the note in a Ziploc bag along with any other essentials you'd hate to see get wet in case rain, sweat, or any spilled drinks occur.
Next, go ahead and pack a poncho or raincoat so you can be prepared for any and all varieties of weather and non-weather events that might happen during the course of Mardi Gras. It's just always better to be safe than sorry.
That vital information you jotted down on a note won't do you much good without being able to access it. Grab a tracking device like Tile that can easily attach to your keys, wallet, and phone. That way if you end up leaving either of them behind at one of the many incredible bars or music venues you hit up during the course of Mardi Gras, you'll be able to track them down easier.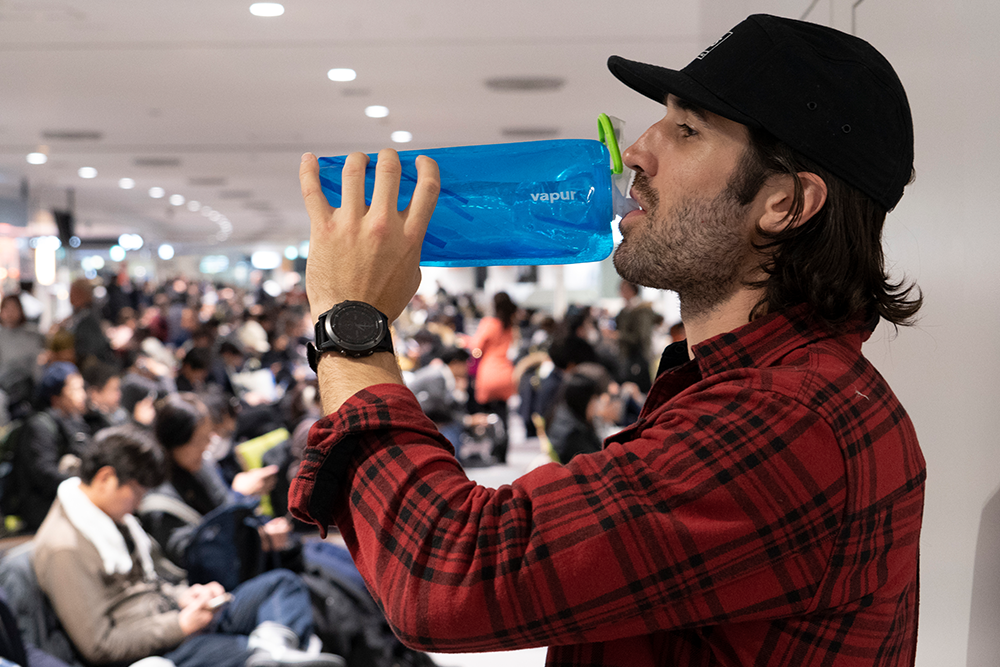 The option to drink while you're out and about in New Orleans celebrating Mardi Gras is a seriously great one. It'll save you time and money during the festivities to have a personal stash of your favorite always on hand. But play it smart on two fronts by having a bottle for your favorite beverage along with a separate one for water always ready so you can be sure and stay hydrated, too.
Plan to pack an extra change of clothes, too. An extra t-shirt and pair of underwear tossed in your backpack could be very helpful as the day wears on. Other good things to bring with you are tops, leggings, and makeup essentials in case the weather isn't on your side. Keep your phone charged and bring an external battery with you. Make sure you're wearing comfortable shoes. And of course, bring a ton of beads!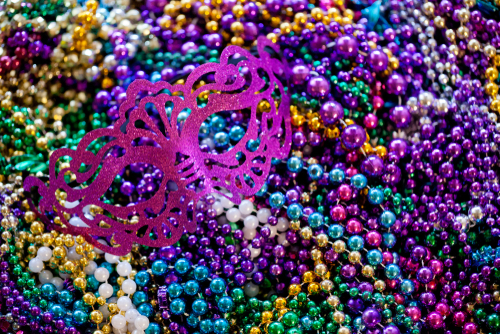 Where to Stay on Fat Tuesday
Uptown
If you're traveling with the whole family, Uptown is the area for you. You'll find great deals on hotels in the area if you book several months out. To make sure you get a good deal in this area, be sure to make your reservation as far out in advance as possible. Aside from hotels, you'll find some great options on apartments and condos in the area. Finding a single-family home, though, may be difficult. Try and get something up on the third or fourth floor with a balcony. This way, you can watch the parades from above and not worry about keeping an eye on the little ones. 
French Quarter
The French Quarter is the center for mischief and fun. If being in the center of the party is what you want to be doing on Fat Tuesday, the French Quarter is where you need to be looking. This area is challenging to find lodging, mainly because things book up so far out in advance. You'll have the best luck to book your vacation rental 4 or 5 months in advance. You can also roll the dice and keep an eye out for cancellations. Check back with VacationRenter regularly the few weeks leading up to Fat Tuesday is another way to snag a great deal. 
Mid-City
This is another solid option for families but is most tailored towards couples looking for a more relaxed nightlife. Mid-City won't put you in the middle of the action, but it keeps you close enough to enjoy it. Families looking for single-family homes will be able to find some of those options in this neighborhood. Couples can get great deals on apartments and condos, but again, you need to book quite a ways out in advance to find good deals. 
For more insight and information on the many different neighborhoods of New Orleans, dig into this complete neighborhood guide.
Traveling alone for this year's Mardi Gras festivities? You might be happy to know that New Orleans boasts one of the highest numbers of eligible bachelors and bachelorettes! Check out this article for some more information.
Fat Tuesday is Coming!
Hopefully, these tips will have you ready to enjoy an incredible Mardi Gras in New Orleans! Planning ahead of time for this spectacle is very important. Ready to start planning your Fat Tuesday trip today? Get over to VacationRenter and find the best vacation rental for you and your travel companions!