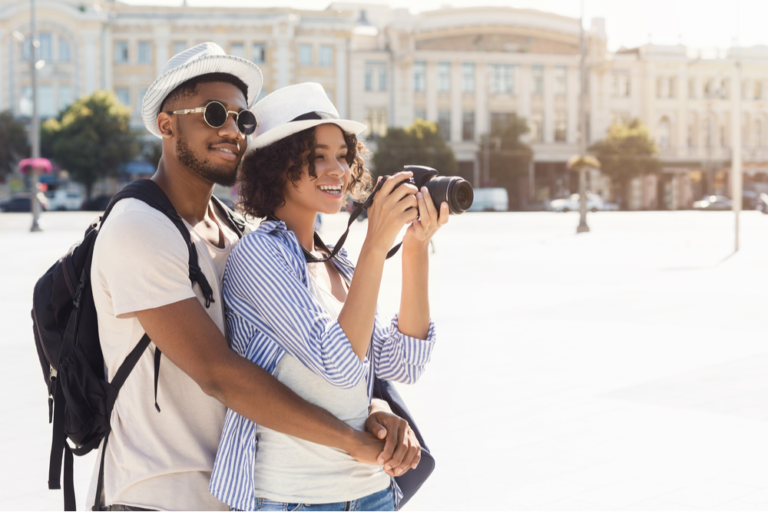 You and your partner probably have a busy life or might not be able to take too much time off work, but that doesn't mean you can't have a relaxing and fun getaway as a couple. Just think of the possibilities you could fit into a weekend away!
Key Points
Relax and reconnect as a couple with a weekend trip
Explore ideas for a quick vacation with your loved one
Check out all the fun things you can do in a weekend
Whether you're interested in doing a wine tasting, riding in a hot air balloon, or lounging around on a beachfront property, the sky's the limit when it comes to romantic getaways. So, stretch your imagination and read through this article to get some fun ideas for a couples getaway.
Why Weekend Getaways Are Amazing
Short getaways don't necessarily get their due for how amazing they can be for your well-being. You don't have to leave the country for weeks to relax. A great short trip — even for a weekend — can be incredibly refreshing with a fraction of the effort.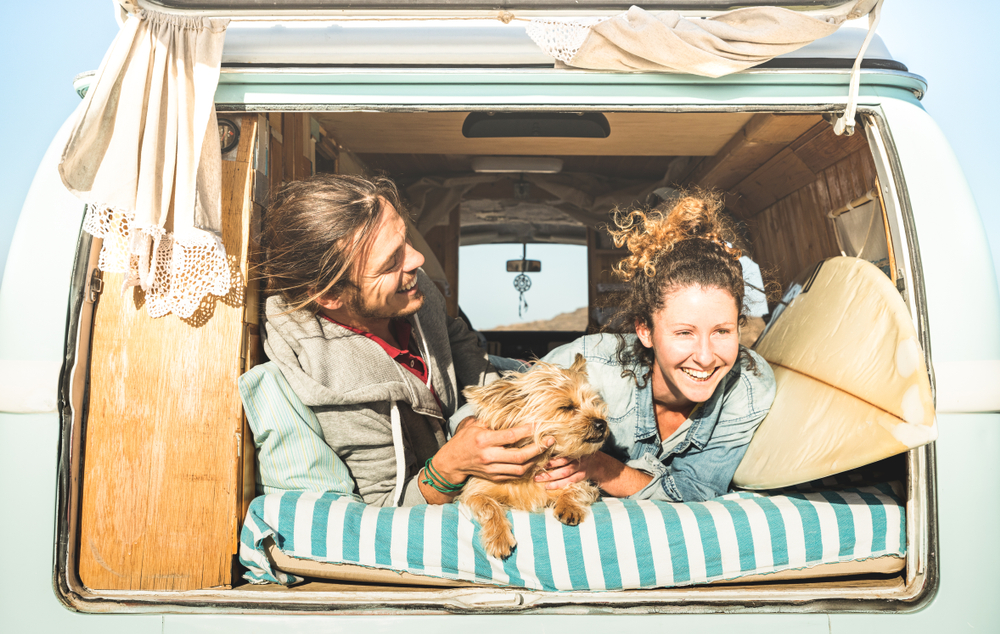 Shorter trips are, by design, easier to organize and less expensive than longer vacations. Even if you want to fly to a new city or drive a couple of hours to the beach, you'll be so relieved you took the time to plan a short but fun-filled romantic getaway for you and your significant other. It's so exciting to think you can have such a great experience in just a long weekend, as the possibilities for having a quality one are vast!
Are Mini Vacations Long Enough to Be Romantic?
Of course, a mini vacation is long enough to be romantic! A little time away from your normally hectic life is a great opportunity for romance. Try planning a few surprises and watch the romance bloom. A nice bottle of champagne upon arrival or a special excursion — like horseback riding or hiking to a new spot — are what romance novels are all about.
When thinking of a special trip for you and your significant other, come up with a few ideas you think your partner would like and places you both enjoy. Maybe you share a love of state parks or exploring a new city, or maybe the best day is one spent getting spa treatments. Perhaps you could plan something outdoorsy you've never done before, like snowshoeing, biking, or kayaking. Building a firepit at a lakeside cabin could easily become your new favorite pastime over the weekend.
Thinking of things your partner loves will only make a short trip even more romantic when they realize their likes and dislikes have been carefully considered.
Mini Vacation Destination Ideas for Couples
Start with a list of places you love and things that interest your partner and see where they intersect. Perhaps a romantic weekend getaway to a fun new city sounds fun. Or maybe a private beachside cabana sounds like a great place to reconnect and relax. Whatever you decide, a short getaway could be just what you need to get a break from your busy life and rejuvenate yourself and your relationship. Let's go through some ideas for trips for couples that won't break the bank or eat into your dedicated vacation time at work.
Chicago, Illinois
Chicago has good food, great mass transit, a lively sports scene, and a brilliant cityscape.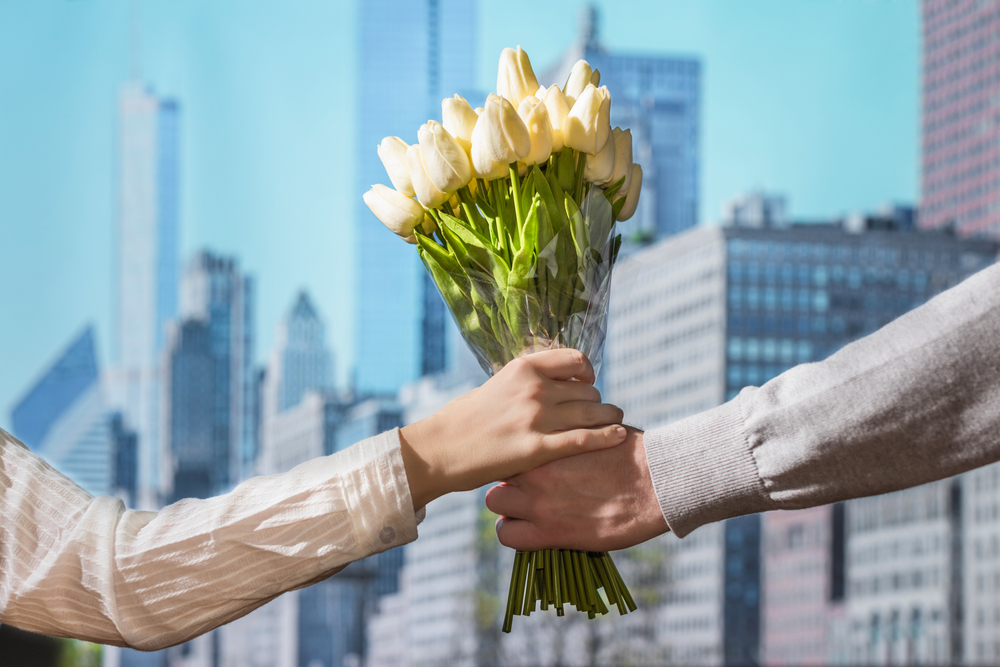 Couples who like movies will enjoy Chicago, as many famous films have been shot here. Check out The Art Institute of Chicago to reminisce about the famous scene from "Ferris Bueller's Day Off."
Sports lovers can go to Chicago's Wrigley Field to catch a game or take a tour of the stadium. Unlike many other cities, Chicago has four seasons — with hot temperatures in the summer and snow in the winter — so pack accordingly.
New Orleans, Louisiana
New Orleans is a foodie paradise! With a mix of French and Creole cuisine and local seafood, New Orleans is a city with a ton of food options for everyone — from fine dining to delicious street food.
The Big Easy is known for a big drinking culture, too, so it may not be right for everyone. But if having a cocktail and a muffuletta sandwich at a local bistro and enjoying live music is your idea of a good time, you should definitely check out New Orleans' French Quarter for a fun weekend getaway. Still, if crowds aren't your thing, check out the New Orleans Jazz Museum, Louis Armstrong Park, or one of the famous beignets found in shops along Canal Street.
Las Vegas, Nevada
Oh, Las Vegas. What can't you do in Sin City? While you may think of the requisite trips to casinos, there are other things to do as a couple if gambling isn't your thing. You can stay at a romantic suite or have dinner at one of the many Michelin-starred restaurants in the area. Be sure to check out the water and light show in front of the Bellagio Hotel at night for a romantic backdrop.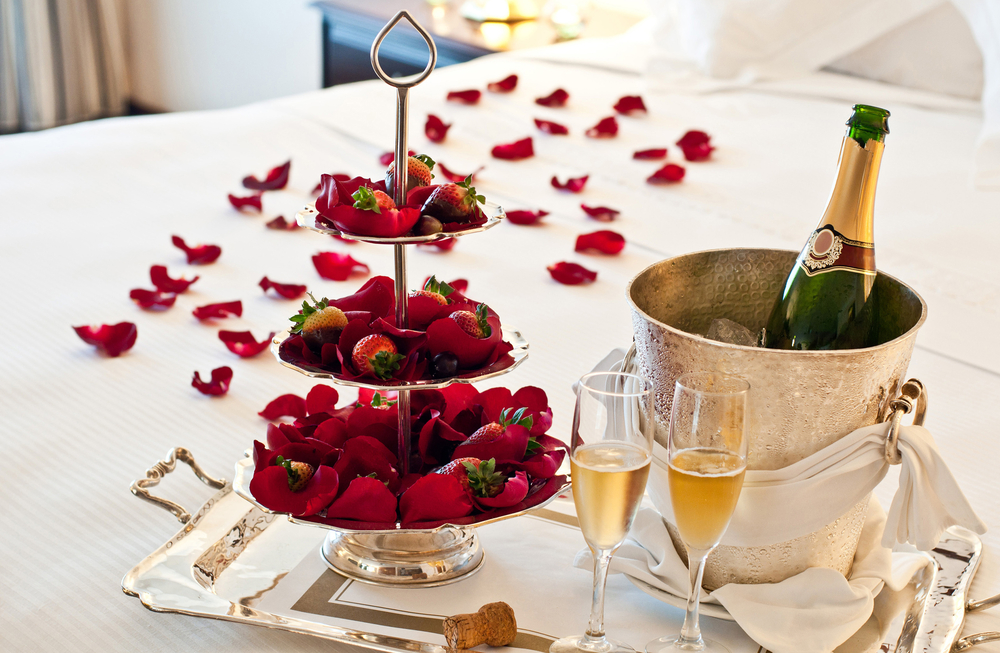 Temperatures can get very hot in the Nevada desert, though, so be careful to drink a lot of water if you're out and walking in the hot summer weather. Therefore, stick to this skin care tip: Since the lack of humidity may dry your skin, try to stay hydrated, use gentle sunscreen, and remember to pack your favorite moisturizer.
Asheville, North Carolina
Asheville is a great destination for those who love to explore nature and history. This country town  has plenty of outdoor activities and historic charm — not to mention lots of camping gear and vegetarian options, too! Check out the Biltmore Estate, the largest privately owned house in the United States, also listed on the National Historic Registry. It's considered by many to be one of the best examples of the Victorian mansions in America.
Asheville is perfect for camping or glamping for anyone who wants to try their hand at outdoor living for a weekend — but with all the amenities of indoor life. The city is located in the foothills of the Appalachian Mountains, and the views are breathtaking. In addition, Asheville is a very dog-friendly destination — so bring your pet along for fun!
New York City, New York
New York City is a great place to visit for some of the best of American culture. There are many art galleries in New York, including some of the world's classics at The Metropolitan Museum of Art (The Met) and the Museum of Modern Art (MoMA) for more contemporary pieces.
For fun, try ice skating at Rockefeller Center during the holiday season, walking the Brooklyn Bridge, or biking through Central Park — one of the largest parks in the country. For dinner, you can go to one of the city's many happy hours or have a great Italian dinner and wine in the Little Italy neighborhood.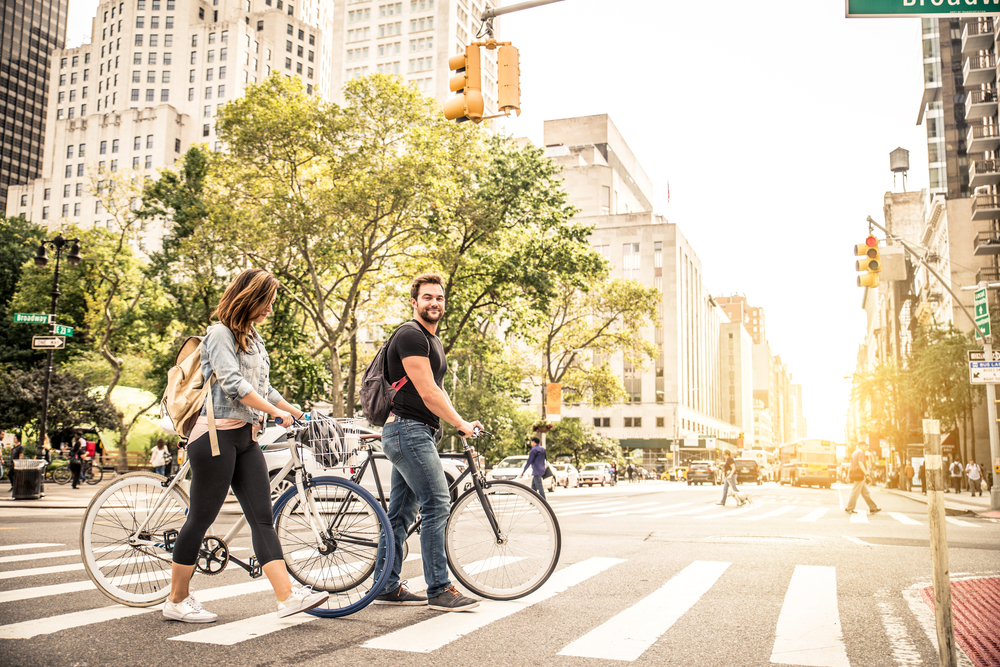 Charleston, South Carolina
Charleston can be called the crown jewel of Southern cuisine, so bring your appetite to this city on South Carolina's coast and enjoy boozy brunch downtown. Interestingly, Charleston is reported to be haunted, so the fearful may want to avoid one of the many nightly ghost tours — or not. Yet, with its moss-draped streets and charming cityscape, Charleston is a very romantic place for an evening walk along its historic streets.
You can always spend the day on one of the city's many beaches. The East Coast city boasts waves big enough to surf and a slow beach town vibe. Enjoy the sights around the harbor, relax with the dolphins, or have a romantic night trip to experience a cooling moonlight sail. Can it get more romantic than that?
San Francisco, California
San Francisco has so much to offer visitors year-round. Here, you can see the beautiful Golden Gate Bridge or brave the outrageous hills. And don't forget to stop by the house where "Full House" was filmed: one of "The Painted Ladies" across Alamo Square!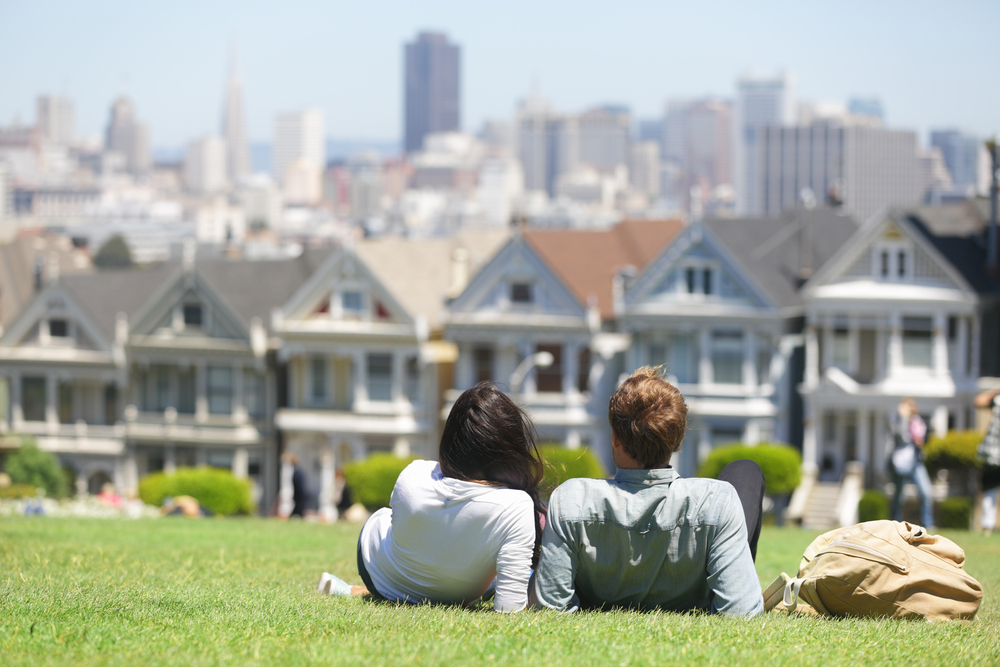 As a city on the water, couples may opt to take a sunset catamaran cruise through San Francisco Bay for a more romantic evening or have dinner in the city. During the day, take a tour of the famous prison, Alcatraz, where the defunct prison sits on its own island. And don't forget to eat — San Francisco has plenty to offer in the way of global fare. Umbrellas and thick jackets are also a good bet, especially in the winter.
Miami, Florida
Check out Ocean Drive's Art Deco and Art Nouveau architecture or unwind by dancing the night away with South Beach's nightlife. Because of the proximity to Cuba, Miami is also a foodie paradise, boasting some of the country's best Cuban restaurants.
Miami is an upbeat city with its vibrantly painted storefronts and loud music. If you'd prefer some downtime to unwind, though, stay right on the beach in a high-rise condo with access to a private cabana and splurge on a couples massage. Drink a lot of water, as temperatures are some of the hottest in the country during the summer months.
Napa Valley, California
Napa Valley in California is a wonderful idea for couples because of many wineries that sit on beautiful properties. Take a sipping tour through the wine country and dine al fresco at one of the many vineyards. You can even take a wine bike tour! Since the fall is especially beautiful, try to plan dinner out during sunset for the best views. In any case, there are many upscale rental options in the area. For an even more relaxing trip, book spa treatments for couples.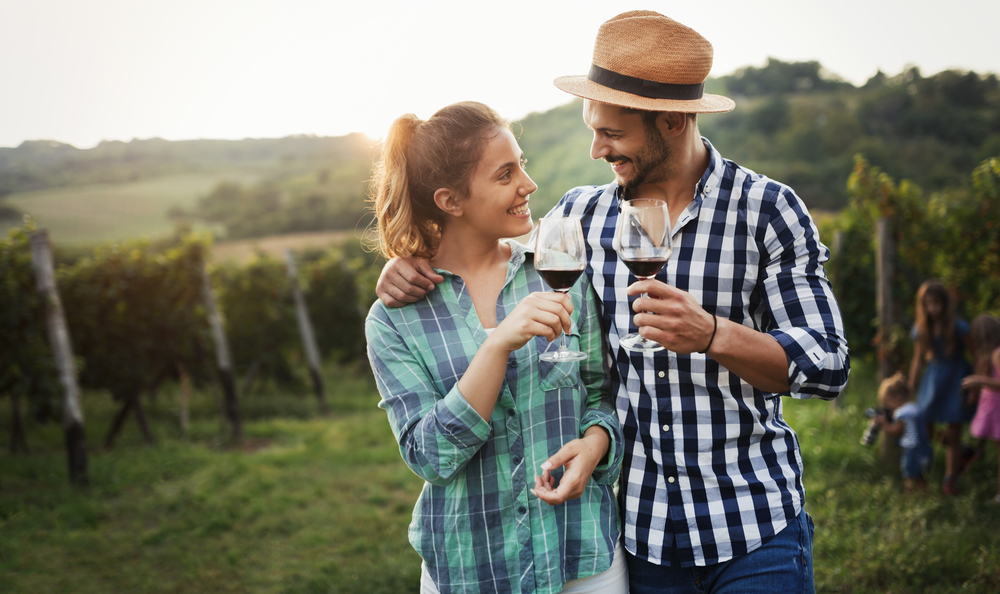 Atlanta, Georgia
Atlanta is the perfect getaway for couples who lean toward a more urban experience. Check out the High Museum of Art for your art fix or try the World of Coca-Cola to try the different soft drink flavors of the world. Moreover, see the 1996 Olympic Games site and the historic Sweet Auburn district for a tour of Martin Luther King Jr.'s childhood home. Bear in mind that Atlanta has the world's busiest airport, so you might be in luck finding a cheap direct flight.
Austin, Texas
This city's slogan, "Keep Austin Weird," rings true when you tour downtown. Graffiti and record shops dot the landscape. Further, Austin is home to a huge music scene, evidenced by a famous summer concert series called SXSW — South by Southwest — where you can catch large and small acts alike. Don't miss the burgeoning food scene, either. You'll find great Tex-Mex restaurants and funky cafes all over.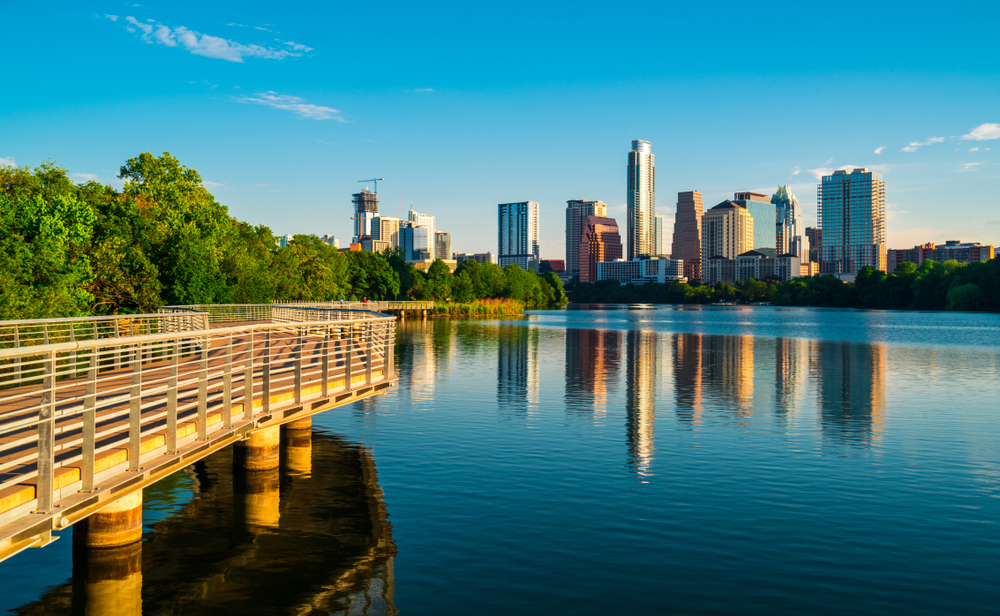 Florida's Gulf Coast
The Gulf Coast's white-sand beaches have the look and feel of the beautiful Caribbean you can enjoy without the expense or need for your passport. Check out Fort Walton Beach or Panama City Beach for blue water and waves big enough for surfing. Enjoy local seafood at dive bars in the area or seaside dining rooms that dot the ocean for beautiful views. Cap off the evening with a walk on the beach together or through one of the many state parks.
Palm Springs, California
Palm Springs has been dubbed "Old Hollywood" and considered as the playground for movie stars like Frank Sinatra and the famous golfer Arnold Palmer. Speaking of golf — it's worth mentioning that the sport is huge in Palm Springs, with over 100 courses to play. Nevertheless, this desert oasis is best experienced during the fall or winter, as it gets extremely hot during the summer, with 100-plus-degree temperatures common. Bring your sunscreen if you want to sun glamorously poolside or hit the links.
The spas of Palm Springs are also not to be missed. You'll find numerous luxury wellness spas in the area that make for an excellent date idea to relax and unwind with your loved one. The area has specialized in leisures such as these since the Old Hollywood era!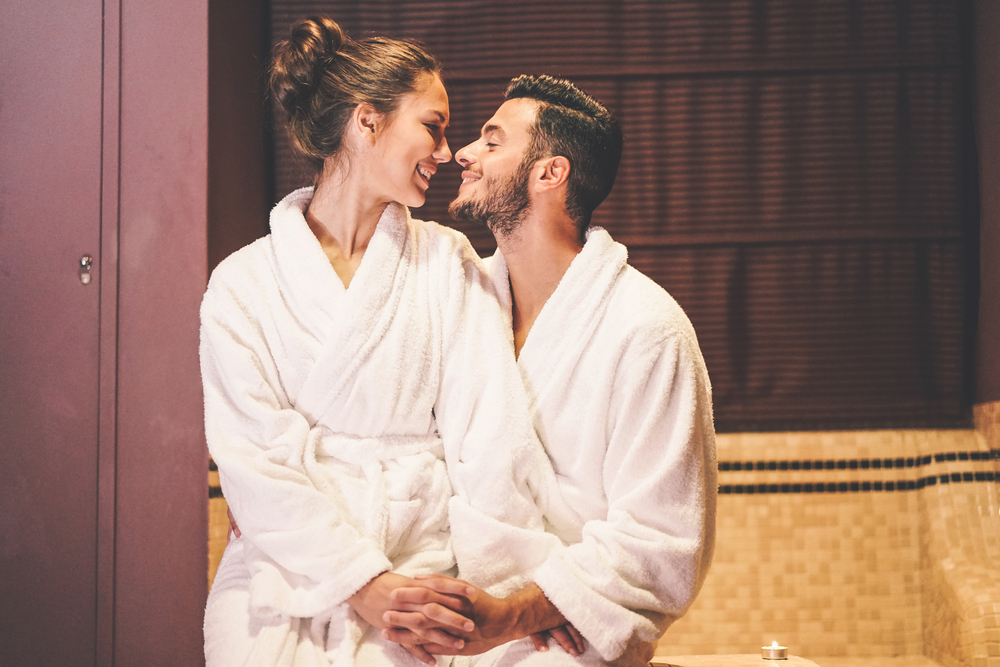 Plan Your Couples Getaway With VacationRenter
A romantic getaway for couples is closer than you think! So, whether you and your partner want to check out natural hot springs, national parks, or beachside cabanas, VacationRenter can help you pick the perfect vacation spot without having to comb multiple sites.
Check out VacationRenter for a vast selection of property rentals for your perfect getaway spot.
Mentioned In This Article