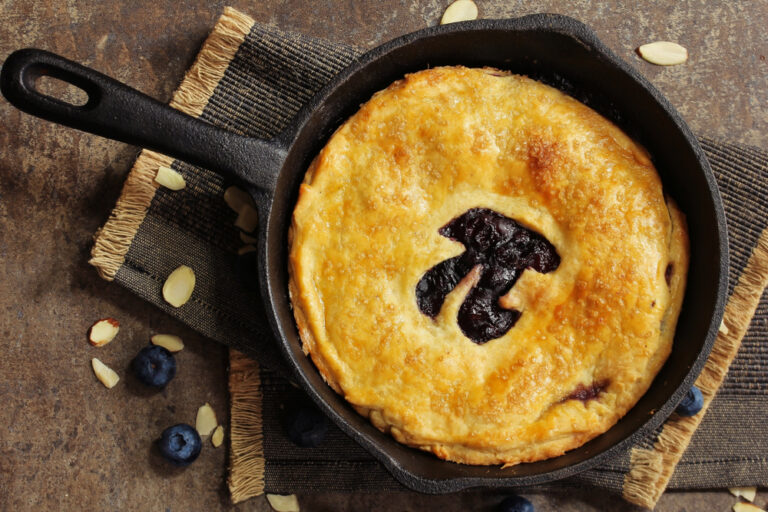 While there's no denying that pie is a tasty treat on just about any day of the week, an annual event that lacks the crust but is just as sweet is right on the horizon: National Pi Day is on March 14! The beloved yearly celebration of the mathematical constant occurs every year on the date that most aligns with its numerical value (3.14). This list goes over a few of the best spots to hit if Pi Day makes you want to celebrate. Read below to see some top attractions to be during this one-of-a-kind day.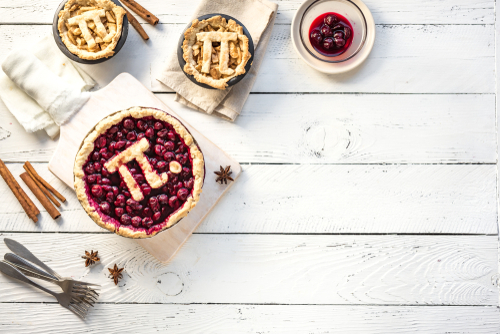 If you have a love for all things math and learning, here are a handful of places you should try to add to your travel itineraries.
Exploratorium
View this post on Instagram
Located near the Embarcadero in San Francisco, California, the Exploratorium founded Pi Day back in 1988. As you can expect, this museum of science, technology, and arts will have an incredible day packed with fun events to celebrate Pi Day this year.
If you can't make it to the celebration, there's no need to worry. The Exploratorium offers events and exhibits yearly, including their Big Chair, Little Chair, Giant Mirror, Shadow Box, Liquid Litmus, and more.
It's a place sure to ignite your passion and love for Pi on any visit.
Pro traveler tip: Pi day celebrations and events at this museum typically last about four hours. So plan to grab a bite to eat before or make an entire afternoon or evening of it by visiting a restaurant after the event.
Where to Stay in The Bay
Fisherman's Wharf is the main tourist hub of the city and offers picturesque views of the famous Golden Gate Bridge and the Island of Alcatraz. This is also the spot to be if endless seafood sounds like a treat to you.
Looking for a place that is the perfect match-up of Italian culture and the Beat movement? The North Beach Neighborhood is the place to be if that is the case. Upscale trattorias along with boutique shops create a blend of cultures that is as unique as the number.
Favorite local spot: Looking for some fresh seafood that is caught right out of the waters that surround this city? Sotto Mare is the best option. Be sure to try the grilled salmon for a truly delicious experience.
The National Museum of Mathematics
View this post on Instagram
Also often referred to as Momath, The National Museum of Mathematics in New York City, New York, is a place where you will satisfy your love of math from the moment you arrive at the door. The handles to enter the museum are quite literally shaped as Pi!
As you can expect, The National Museum of Mathematics also has a whole day of events scheduled this year to celebrate National Pi Day.
Outside of the annual festivities occurring on March 14, they also offer exhibits you can check out yearly like the Coaster Rollers, Dynamic Wall, Formula Morph, Pattern Mesh, and much more.
Pro traveler tip: The museum offers events including workshops and seminars, taking place grouped in sets of 2 during the morning, afternoon, and night. Choose which options fit best with the trip here.
Where to Stay in The Big Apple
Manhattan is the place to be, as everything that this city is known for is within arms reach. With more attractions and sights than one can count, as well as being close to MoMa, this is a perfect destination for those that want to see it all.
If the hustle of New York's main borough is a little too overwhelming, then just across the river lies the more down-to-earth neighborhood of Williamsburg in Brooklyn. With thousands of boutique shops, cafes, bars, and restaurants as well as a litany of other attractions to see, this is another great option for those looking to spend Pi day in The Big Apple.
Favorite local spot: What better option to celebrate this delicious sounding day than with a delicious pizza pie. Many restaurants like Blaze Pizza offer great deals on meals during Pi Day.
Bell Museum
View this post on Instagram
The Bell Museum in St. Paul, Minnesota, was able to create a chain of 500 links matching digits of pi at their National Pi Day event last year, and are hoping attendees can help them beat that number this year.
Feel free to add some personal flourish to your chain by adding a pi-ku, "a haiku with 3 syllables/1 syllable/4 syllables," or a phrase in Polish.
Some of the great educational exhibits you can check out yearly include Minnesota Journey's Touch & See Lab, and the Whitney and Elizabeth MacMillan Planetarium.
Pro traveler tip: Fun events such as the Pi Day Chain take place here every year during Pi Day. Be sure to stop by here and add a link to it. Which is any number in Pi that you can dress up and personalize. A great option for kids.
Where to Stay in Minneapolis
The North Loop neighborhood in Minneapolis is a wonderful option for places to stay. A cool start-up vibe with innovative restaurants and shops line up and down these streets making it a great place to spend some time with the family.
If a more laid-back vibe sounds like a right place for you, then the neighborhood of Northeast Minneapolis is the perfect option. This up-and-coming district is quickly becoming well known for its thriving arts scene. Pair that with artisanal restaurants and other shops and it makes for a great place to look for an easy-going vacation rental.
Favorite local spot: With Pi day digging up thoughts and memories of math class and multiplication, another way to associate it could be with what some people are calling the best pizza "pie" on the entire planet. Pizzeria Lola offers outstanding pizza as well as plenty of other Italian dishes. Be sure to stop by here to make your next Pi day one to remember.
The Franklin Institute
View this post on Instagram
Named after the legendary scientist and statesman, Benjamin Franklin, The Franklin Institute is a science museum in Philadelphia, Pennsylvania.
They have a lot of hands-on activities planned to help you celebrate National Pi Day this year, including waving a digit flag in the air with a special pi procession through the museum.
In addition to activities happening on National Pi Day, they have an incredible array of events and exhibits ready for you to explore all year-round, from learning about the secret life of bugs, to honing your survival skills, to practicing in flight simulators and so much more.
Pro traveler tip: Parking in the historic city is well known to create quite the hassle. Luckily, this wonderful establishment has a parking garage that will lessen the time spent looking for a spot, and add time enjoying all of the exhibits this place has to offer.
Where to Stay in Philly
Old City is a great place to look for a vacation rental for those that want to get a feel for the history that this city built its foundations on. Cobblestone streets and historic homes, some of which housed some of The United States' Founding Fathers, are scattered throughout this quaint neighborhood. Its central location is also great for those who want to be close to many of the must-see attractions this city has to offer.
Staying in Center City is the best option for those who want to be within arms reach of the city's finest shops and restaurants. Many small yet gorgeously landscaped parks such as Rittenhouse Square offer wonderful options to relax right in the heart of the city. Be sure to stop here during your visit for a true taste and feel of the "City of Brotherly Love"
Favorite local spot: No trip to this city would be complete without grabbing the sandwich that it's known for. While everyone has a different opinion of where the best Cheesesteak in the city is, a sure-shot place to visit that usually has a line out the door would be Jim's Steaks. This fast-paced restaurant churns out hundreds, if not thousands of cheesesteaks every day. Be sure to stop by here for an authentic taste of the city.
Your Pi Day Adventure Awaits!
There are many different options to choose from in this great country to celebrate Pi Day. This quasi-holiday has been gaining momentum in the hearts and minds of many, and has spurred many different events all over the country that is making March 14th more and more of a day to be celebrated. Many restaurants are giving fantastic deals on food, and museums left and right are hosting amazing events that can be enjoyed at all. Whether in San Francisco or Philadelphia, cities across the country are continuously creating more options to celebrate this mathematical holiday, giving them each one more reason to book a vacation there.