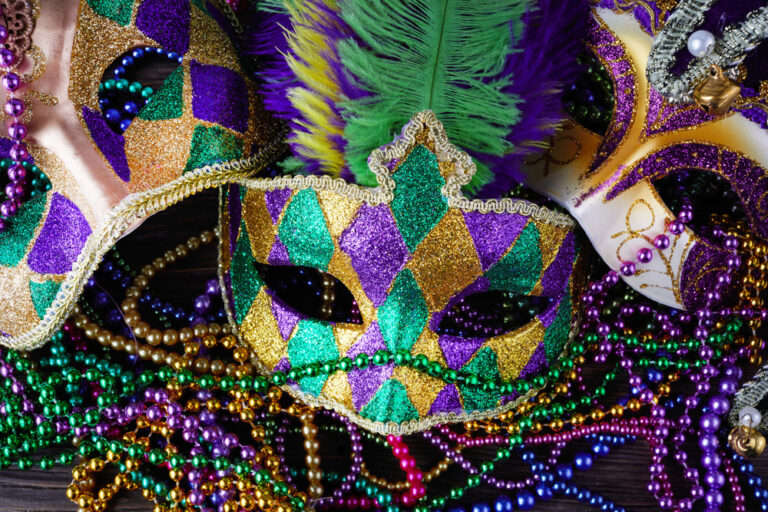 Mardi Gras in New Orleans — better known as "Carnival" to the locals — is one of those hybrid holidays geared to both adults and families. It's also known as the "greatest free show on Earth," because there are no admission fees to see parades and many of the other activities, and you'll leave with bags of free Mardi Gras goodies such as beads, throws, and other mementos. Altogether, it's what makes the two-week-long celebration all the more unique and special.
When it comes to booking a vacation rental for Mardi Gras, it helps to know each neighborhood and if it will fit your needs. The Mardi Gras action happens in New Orleans on Bourbon Street and in the French Quarter. The streets quickly become crowded with bustling crowds of people excited for the celebration. To avoid being stuck in traffic, you might choose to rent a home on the outskirts of the festivities. Keep reading to scope out your options for the best New Orleans Mardi Gras rentals.
Stay in the French Quarter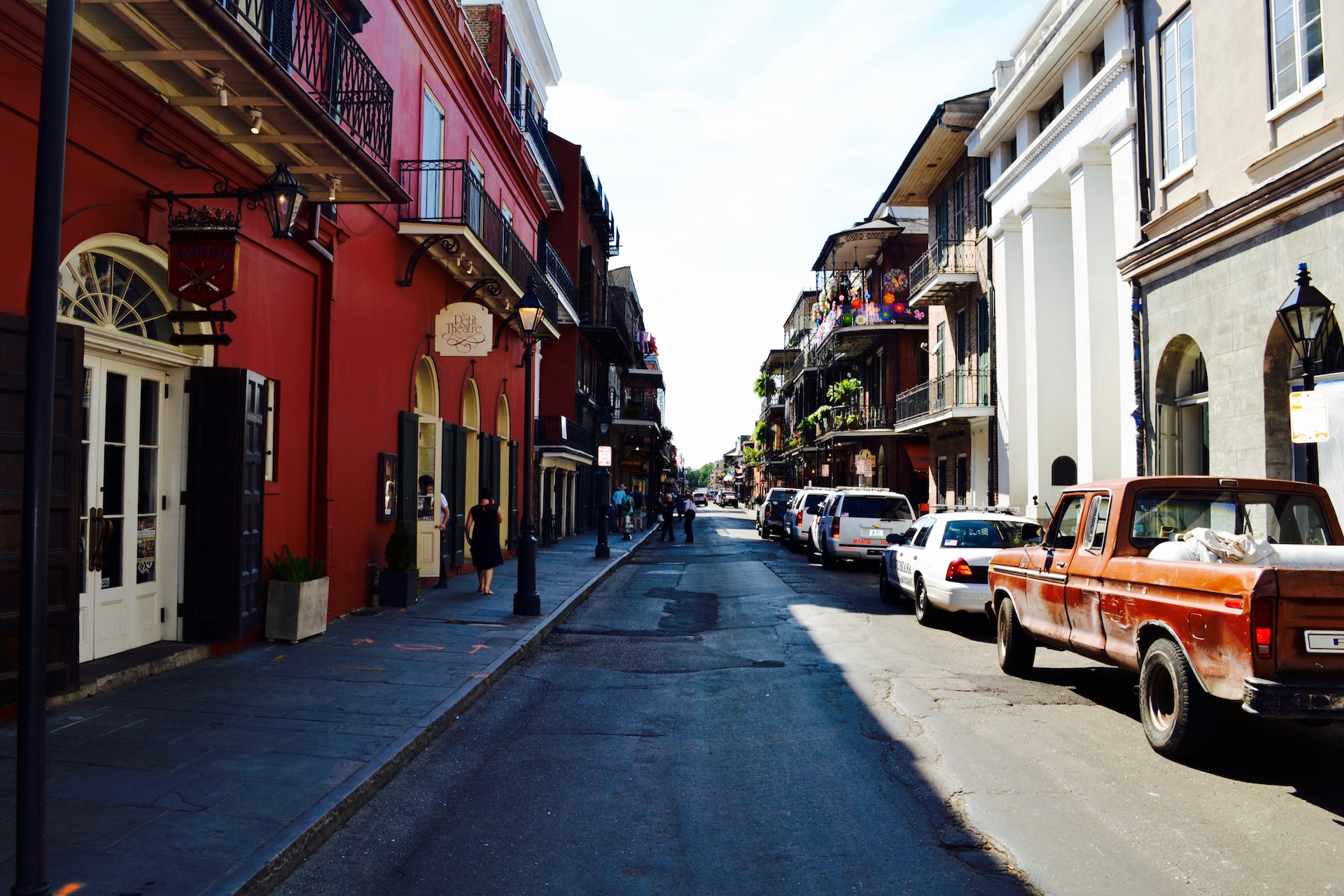 The French Quarter is a historic, romantic, and bewildering section of town. The epicenter for 24/7 nightlife, it's the oldest area of New Orleans and — you guessed it — the home of the infamous Bourbon Street. Bourbon Street hosts major Mardi Gras events such as the adult-oriented Krewe du Vieux parade, the Chewbacchus parade, and the Mystic Krewe of Barkus.
Considered one of, if not the best place to stay during Mardi Gras, the private apartment, condo, and house rentals go fast in the French Quarter. Plan to book way in advance, especially if you want one of the coveted balcony apartments, however because of the narrow streets and float sizes, there are no scheduled parade routes that go through the French Quarter for which you'll need a balcony.
Stay in the Bywater District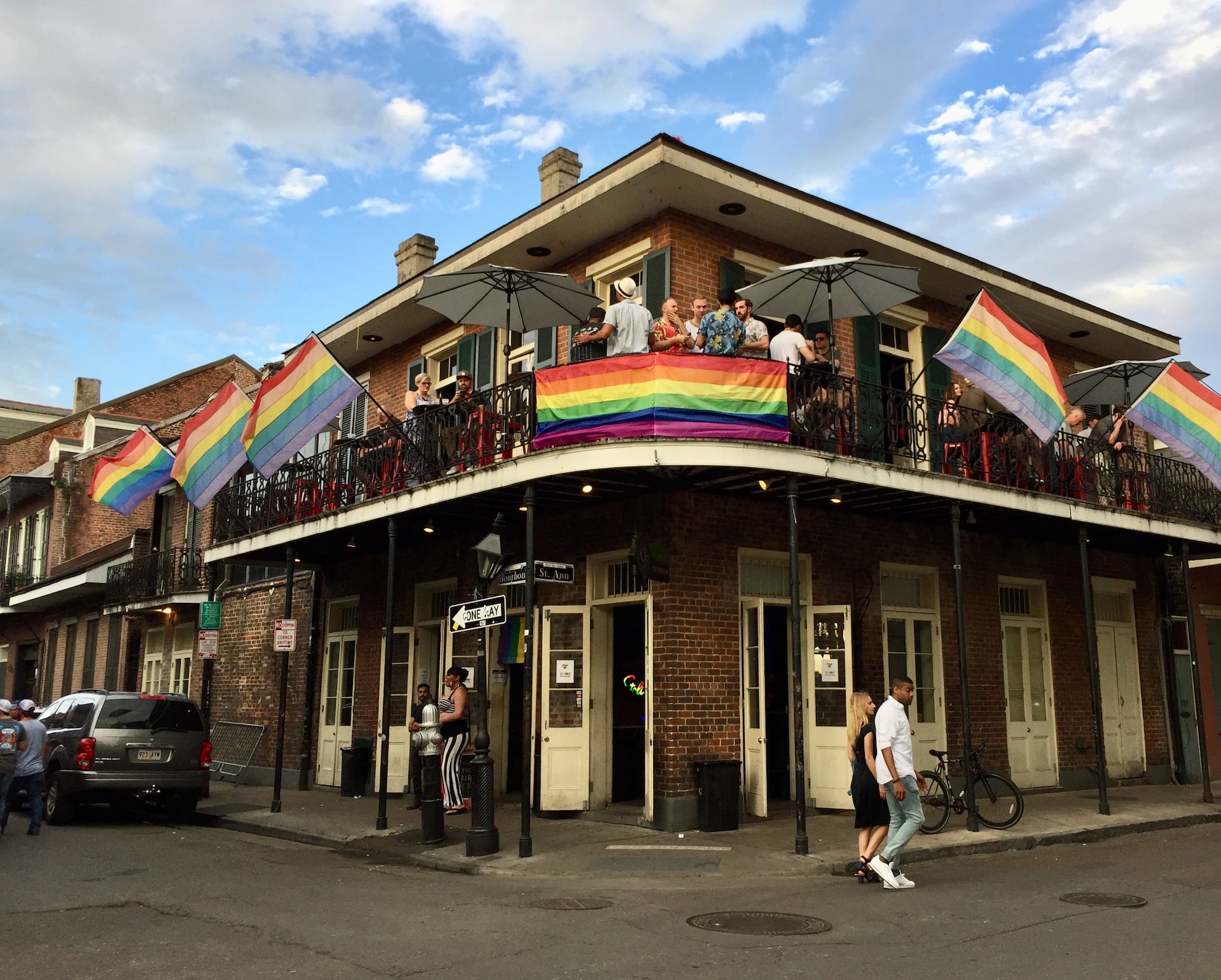 Southeast of the French Quarter, the Bywater District is a trendy neighborhood full of restaurants, funky shops, and lounges. If you can't find a private home near Marigny to rent during Mardi Gras, consider the Bywater District. It's just a one-mile walk to the French Quarter, and all the people-watching that takes place during Mardi Gras will have you enjoying your walk to the French Quarter. The Society of St. Anne's Parade originates in Bywater and makes its way through Marigny as it heads toward the French Quarter.
Stay in the Garden District
The Garden District is a charming neighborhood with picturesque streets and historic architecture reminiscent of the Old South. Here you find a selection of Southern-style mansions with manicured lawns, jasmine bushes and magnolia trees. This neighborhood offers the type of residential architecture you probably think of when you picture New Orleans. Tree-lined streets and stately mansions offer a serene experience during the revelry of Mardi Gras. Rentals in this area require a bit of a walk to the French Quarter, but the scenery of old New Orleans in the Garden District makes it a pleasurable experience. You can even stop along the way for a po' boy or some shopping on Magazine Street.
Stay in the Lower Garden District
The Lower Garden District is closer to the festivities than the residential Upper Garden District, which is filled with majestic mansions, the traditional architecture of which deserves a look between parades. The Lower Garden District is much more eclectic than its sister district, and here's where you'll find private homes to rent for your Mardi Gras vacation. You'll still find stately neoclassical mansions lining the streets, as well as antique shops where you'll find vintage Mardi Gras costumes, tiny parks and hip cafes. It's also a family-friendly area for child-centric festivities and parades near St. Charles Street. You'll find charming whole houses with numerous bedrooms for rent, though it may come with a steeper price to stay in a single-family home, but plan on traveling with a group and divvy the bill.
If you have small kids and your family is staying in this neighborhood, you may prefer to view parades from the street, joining in the fun with other families. A ladder with a built-in seat is a traditional way parents help their kids view the floats as they come by. Ladders should stay at least several feet away from the curb so they're not at risk of tipping.
Stay in the Faubourg Marigny District
This remarkably quiet neighborhood of Faubourg Marigny has a tongue-twister of a French-inspired name. Pronounced FAW-burg MARY-nee, the Marigny District is artsy and eclectic with restored homes in bright colors and plenty of private house rentals. It's filled with cozy Creole cottages, small enough for a couple but large enough for a family to stay for Mardi Gras. The neighborhood is conveniently located near trendy areas with jazz clubs, restaurants, coffee shops and a sprinkling of street musicians. Marigny offers a quiet, relaxed vibe, bordered on one side by the Mississippi River and running east of the French Quarter.
It's a short walk to Bourbon street for Mardi Gras events, but you can also sit on the front porch of your rental and watch as the Society of St. Anne's parade walks by. This parade is popular because it acts as a memorial for friends and family who passed away the previous year. You'll also find a few other quirky, off-the-beaten-path parades that travel through the Faubourg Marigny. Check to see when krewes and their floats will meander their way through the neighborhood.
Stay on Frenchmen Street
Located in the Marigny neighborhood, Frenchmen Street is the place to stay to be close to the action of Mardi Gras and next to some of New Orleans' best nightclubs, shopping and dining. Just outside of the French Quarter, Frenchmen Street is close to the center of everything. With plenty of private house rentals, bed and breakfasts, guest houses and hotels, finding a place to unwind after a busy day and night of celebrating is easy.
Stay in the Central Business District
The Central Business District, also known as CBD or the Warehouse District, is the city's commercial center. This is where you'll find skyscrapers, the convention center, and the Superdome. It's also home to some of the city's most trendy restaurants and bars. From the CBD you can easily walk to the French Quarter on the other side of Canal Street and find plenty of public transportation. As the name implies, this neighborhood is quirky and distinctive with brick buildings, trendy restaurants, and art galleries.
Since this is more of an urban neighborhood, you'll find single-family apartments and condominiums to rent rather than suburban-style single-family homes. But you'll be close to the Mardi Gras activities. Luxury apartments and condos for vacation rentals are typically located in historic New Orleans buildings, many renovated, but dating back to the late 1800s and early 1900s.
Vacation Rental Options for All Vacation Types
Whether you're traveling alone, with a significant other, your family of five, or a bachelor party, it helps to know your options for home base during the festivities.
Mardi Gras occurs every year in either February or March, and schedules for years in advance can be found online at mardigrasneworleans.com. The last day of the holiday is called Fat (Gras) Tuesday (Mardi), where everyone lets loose in celebration in the French Quarter before the start of lent on Ash Wednesday, the next day. Parade routes meander through neighborhoods beyond the French Quarter, so check the parade routes and schedules online. That will inform you of where you may want to search for a rental depending on your party size.
Mardi Gras for Couples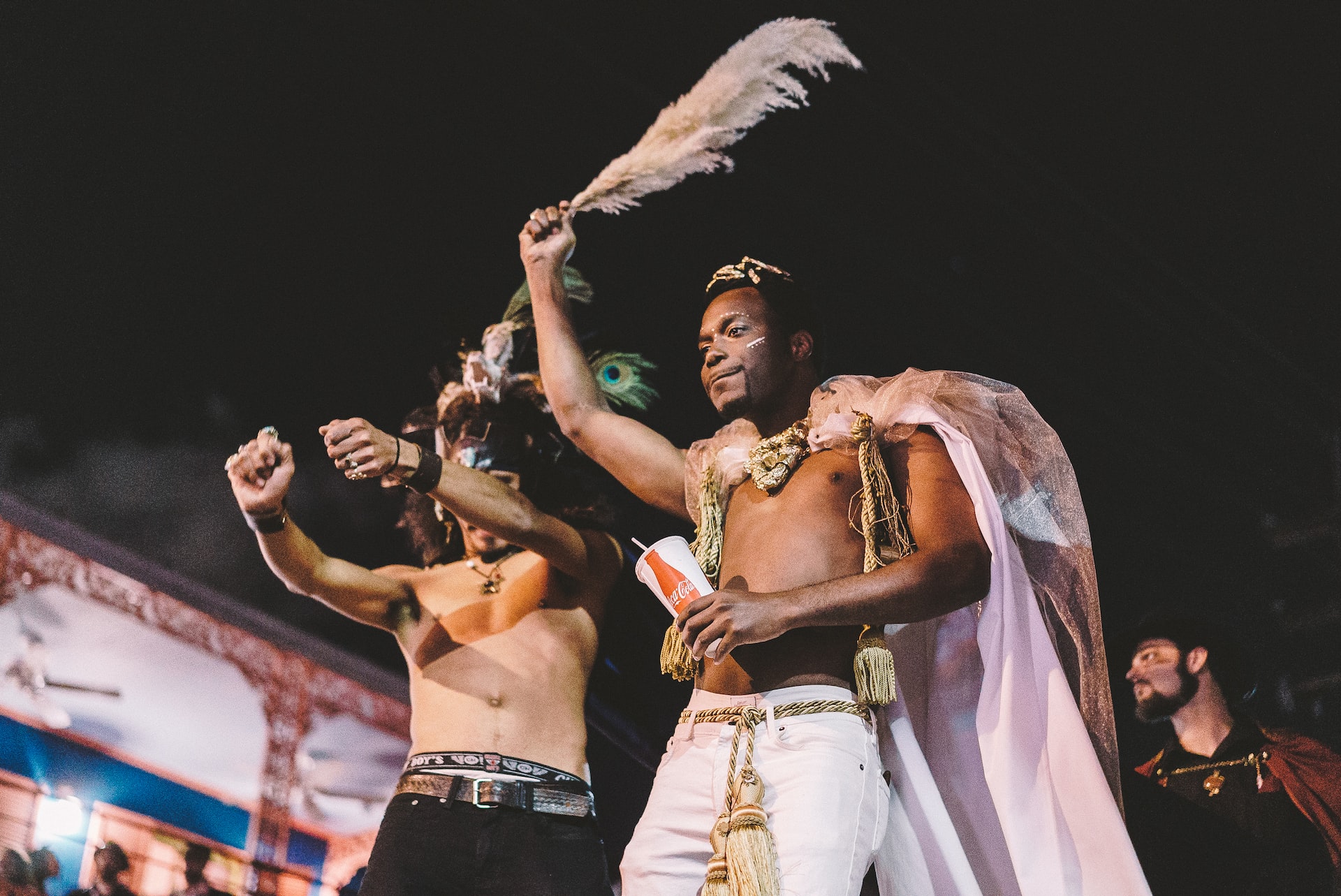 New Orleans is considered one of the most romantic cities in the world by many travel publications. Where you stay during Mardi Gras as a couple depends on if you're seeking a rowdy or tranquil romantic time. If you're a couple traveling to Mardi Gras, the size of your vacation accommodations is probably not a priority, but perhaps you will want a bit of a quaint French- and Creole-inspired atmosphere, which you'll no doubt have wherever you rent your vacation spot. Of course, Bourbon Street during Mardi Gras is ideal if you want a memorable, and most likely sleepless, vacation.
If you'd prefer a quiet romantic adventure during Mardi Gras, it can be done. Consider some of the most romantic boutique hotels located in the French Quarter or just beyond that in the Garden District. When you're not participating in the festivities, staying on the outskirts of the French Quarter or in the Garden District gives you a chance to experience romantic strolls or carriage rides, dine in restaurants located in historic carriage houses, or enjoy cocktails in intimate settings.
Mardi Gras for Families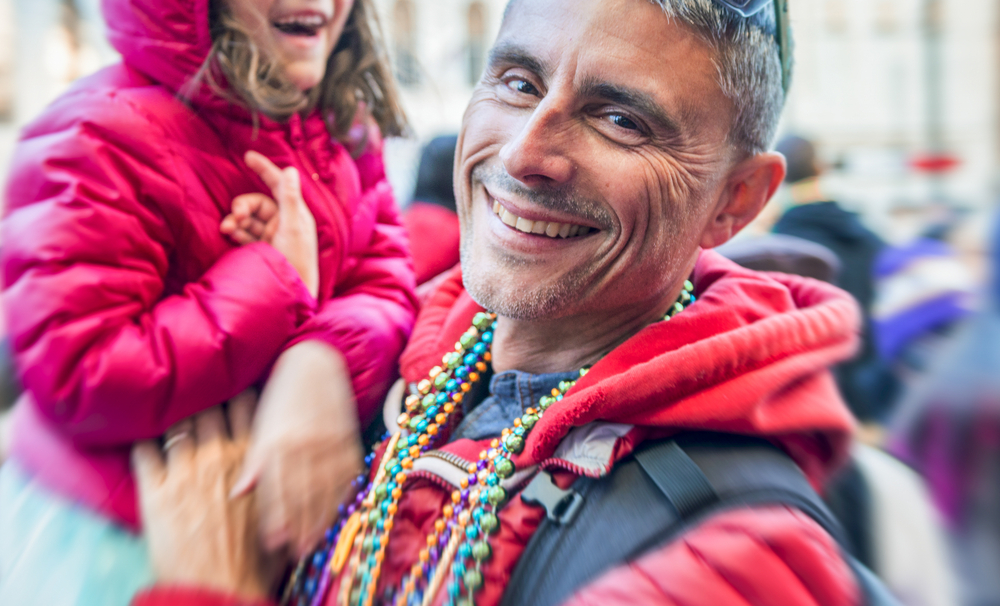 If you're traveling to Mardi Gras as a family or with a large group, the size of your rental will be one of your top priorities. The farther you rent away from St. Charles Avenue in the Garden District, which is at the heart of Mardi Gras family activity and parade routes, the more plentiful and larger the homes and rooms become.
St. Charles Avenue is filled with mansions built with gracious Southern architecture and style. But nearby in the Garden District are equally beautiful homes, each large enough for families to spread out and have their own space.
Mardi Gras for Child-Free Fun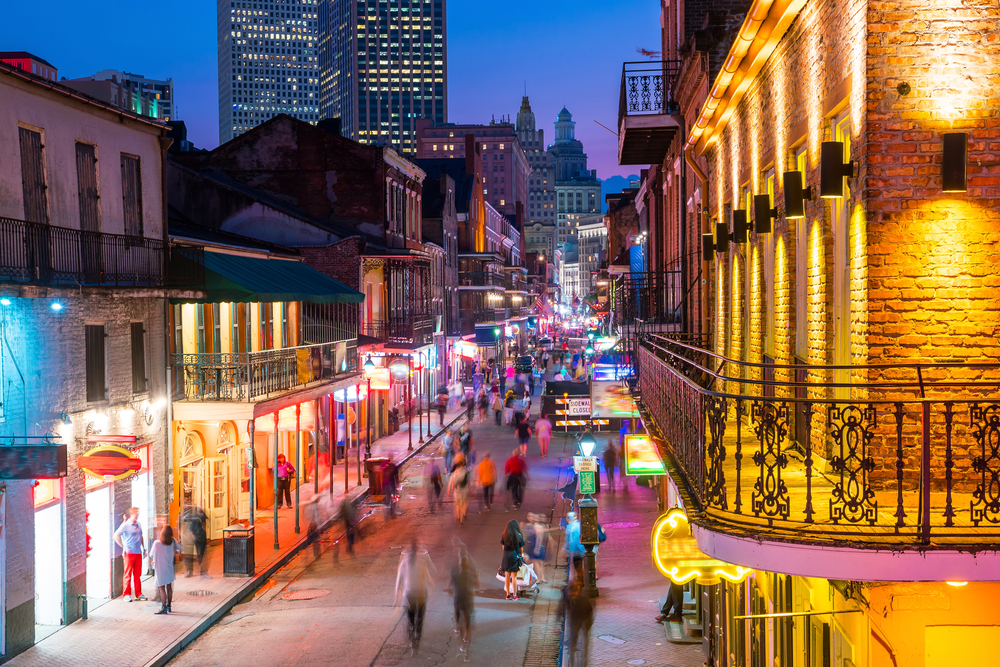 If you're attending Mardi Gras child-free because you want to be in the thick of the adult-centric celebrations, Bourbon Street, the main street in the heart of the French Quarter, is where you'll want to hunt down a vacation rental. Of course, renting anything on Bourbon Street is easier at any other time than Mardi Gras. But if you can grab a room, preferably with a balcony, from one of the boutique hotels on Bourbon Street or just beyond, you'll be one of the lucky few. Note that Bourbon Street hotels and most other rentals require a four- to five-day minimum stay and rooms begin to be booked starting in the summertime.
Remember, too, that the biggest Mardi Gras festivities start a couple weeks before Fat Tuesday, when rooms may be easier to grab. Plus you'll miss the mob. If you're too late for the hotel room scene, scour listings for apartments and condos that locals rent out for the holiday.
Book Your Mardi Gras Adventure
Interested in seeing all that New Orleans has to offer? Try grabbing a Mardi Gras vacation rental on a parade route or right on Bourbon Street.