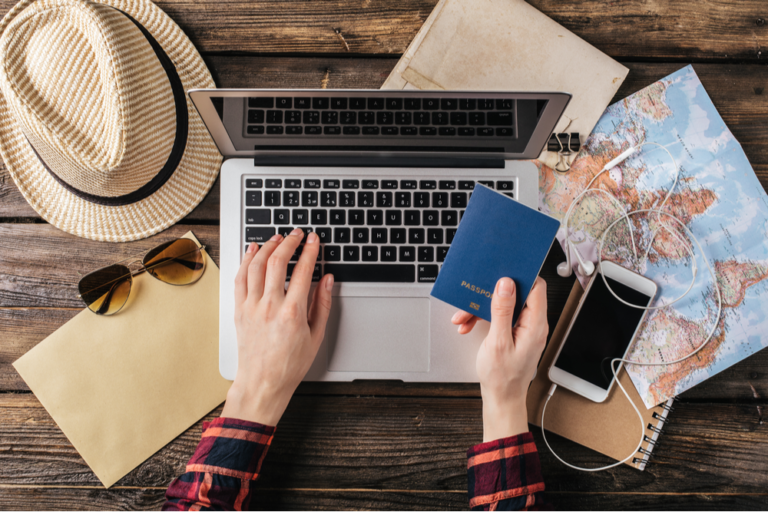 Although you may have been stuck at home for the last year and have been canceling previously planned vacations, there's no reason you can't slake your wanderlust and start planning your next trip. In fact, by planning ahead of time, you can both better prepare and save more money to spend when you do go. This article covers the ins and outs of how to plan for travel in the future.
Wait Out the Coronavirus
As of this article's writing, many people in the United States who want to travel are waiting for the COVID-19 pandemic to die down.
Still, there's no reason you can't begin planning while waiting. Take this opportunity to really explore where you want to go and what you want to do while you're there. Booking your lodging or airfare ahead of time sometimes means you'll get access to deals that aren't available otherwise. Just be sure to check the refund and rebooking policies!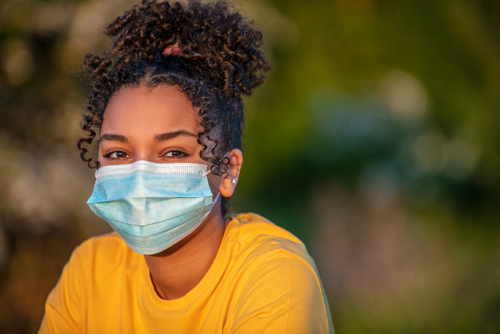 Choose a Destination
How to choose the right destination depends on many factors, including the time of year and your personal preferences. It may also depend on how soon you plan on traveling, since travel bans are still in place in many locations. Even after you've been vaccinated, many areas may still have travel restrictions!
Consider each of the following as you narrow down your destination of choice:
What time of year do you want to travel, and what type of weather do you want to encounter? Identifying whether you're seeking cooler air in the summer months or warm beaches in winter will help you hone in on your primary options.
Are you hoping for international travel or travel within the United States? This can affect how soon you might be able to travel since each country's handling of COVID-19 is different. If you plan on traveling abroad, you can make good use of the wait time by getting passports in order since that process can take several weeks or months.
What is it that you'd like to do when traveling? Are you seeking an active outdoor experience involving hiking, surfing, kayaking, skiing, or other activities? Would you prefer visiting historical sites and exploring museums? Are you seeking relaxation, sunbathing, good food, and drinks? Narrow your search to destinations that have what you're looking for.
What lodging options interest you? Do you want a simple room with a bed to crash in at night, or would you like a nice cottage with a full kitchen for cooking meals? Check your list of places to see if your desired lodging type is available in the area.
How does your travel time coincide with holidays, events, or local activities? Traveling during high-volume times or the holiday season can be more hectic and challenging. If you're planning a quiet getaway to a small town, you should probably make sure it isn't during their annual art and wine festival.
What might have changed about your prospective destinations? Consider that the pandemic has caused some businesses to close permanently. If you want to visit somewhere due to a great restaurant or local activity, it's worth checking to see if they still exist ahead of time.
Choose a Travel Method
Once you've narrowed down your list of destinations or general vacation ideas, it's a good idea to consider your travel options, as well.
If your destination is close enough to home, you might be able to take a road trip and get there by car, which comes with the added convenience of also having a car to get around with once you're there. If your budget is tighter, you might even consider a day trip to a nearby destination. You can also rent a car for your trip, particularly if you need a larger vehicle to fit the whole family and their luggage. Another option to consider is an RV rental. An RV allows you to set up a home base that travels with you to all of your destinations.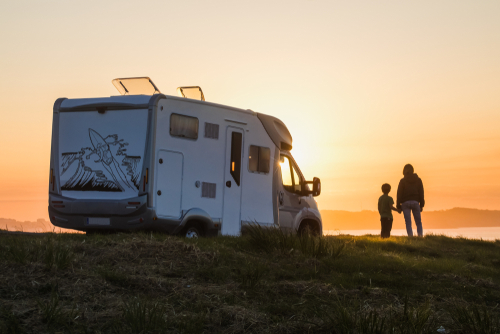 More distant destinations may require plane travel. If you plan on flying, make sure you take the time to become fully aware of all current travel requirements and restrictions to allow yourself plenty of time at airports — including any layovers.
Keep an Eye Out for Deals
If you're planning your travel ahead of time, you have plenty of opportunities to find good deals. Check out travel and rental sites to keep your eyes peeled for deals. Consider that the travel industry has been hurting due to COVID-19 and may start offering significant incentives to encourage travel at a later date. You may also be able to snag unusually cheap plane tickets if you get them at the right time. No matter when you plan to travel, we can't stress the importance of checking the rebooking and refund policy, just in case!
Keeping an eye out for deals may prove to be an art, however. While there are many deals available in the midst of the pandemic, those deals may disappear as soon as more people begin traveling. You want to get discounts while there are still cheap flights and overnight lodging rates, but you also need to make sure they coincide with your desired travel window.
Start Saving Now
Postponing travel provides an opportunity to save up for extra pocket money when you go on your trip. Consider creating a savings account just for vacation expenses, so you aren't tempted to spend the money on other things in the meantime.
If you plan on traveling to another country once it's safe to fly there, keep an eye on the currency exchange market. Since it's always fluctuating, you can watch for favorable shifts in exchange rates and exchange currency during an optimal time instead of right before you travel.
Keep Your Options Open
Since it's possible you might be doing your vacation planning with an indeterminate timeline, consider creating an array of options and avoid making final travel decisions until the time comes. Or, if you want to take advantage of a current deal, be sure there aren't any change fees and that you are aware of the cancellation policy. For additional peace of mind, consider purchasing travel insurance.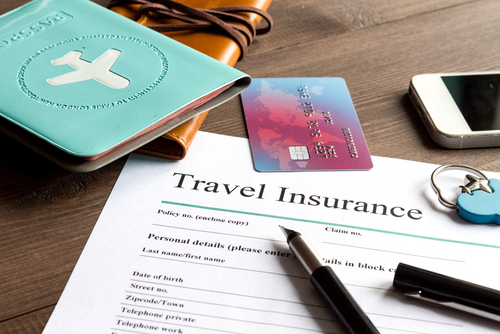 Loosely plan out several options, be on the lookout for deals, and be ready to implement whatever plan works best when the time comes.
Start Making Future Travel Plans Today
By making future travel plans now, you'll be prepared to get the most out of your trip once you're able to take action. Indeed, once the pandemic subsides next year, there may be a rush to travel, and you'll be poised to snag the best deals before tickets sell out and lodgings become booked.
If you want to book vacation rentals at a wide variety of destinations, check out VacationRenter. We collect rental listings from all of the top sites on the internet into one place, where you can search by destination, desired activities, or environment. Start planning your travel today and let VacationRenter help you find the perfect home away from home.