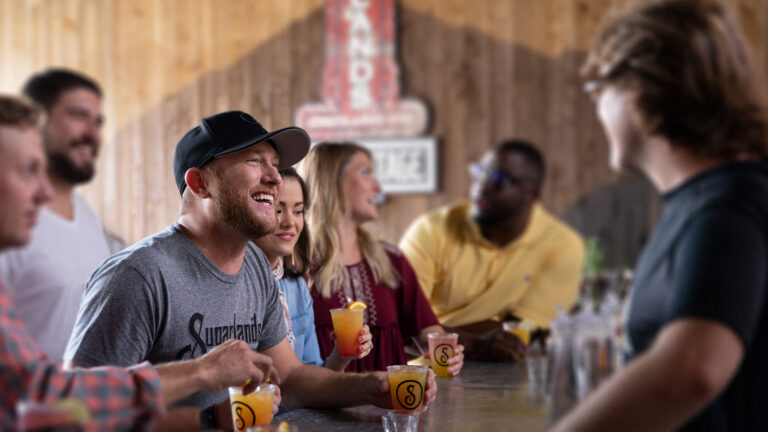 Gatlinburg, located on Tennessee's eastern border, has something to offer just about everyone — but above all, this quaint mountain town serves as the perfect romantic couple's getaway. From white water rafting and zip-lining to its very own Space Needle, there are many ways to spend quality time with your loved one in this mountainous paradise, spanning the gamut from relaxing to adventurous.
Check out our favorite romantic activities in this beautiful Smoky Mountain town.
1. Enjoy Gatlinburg's Food and Drink Scene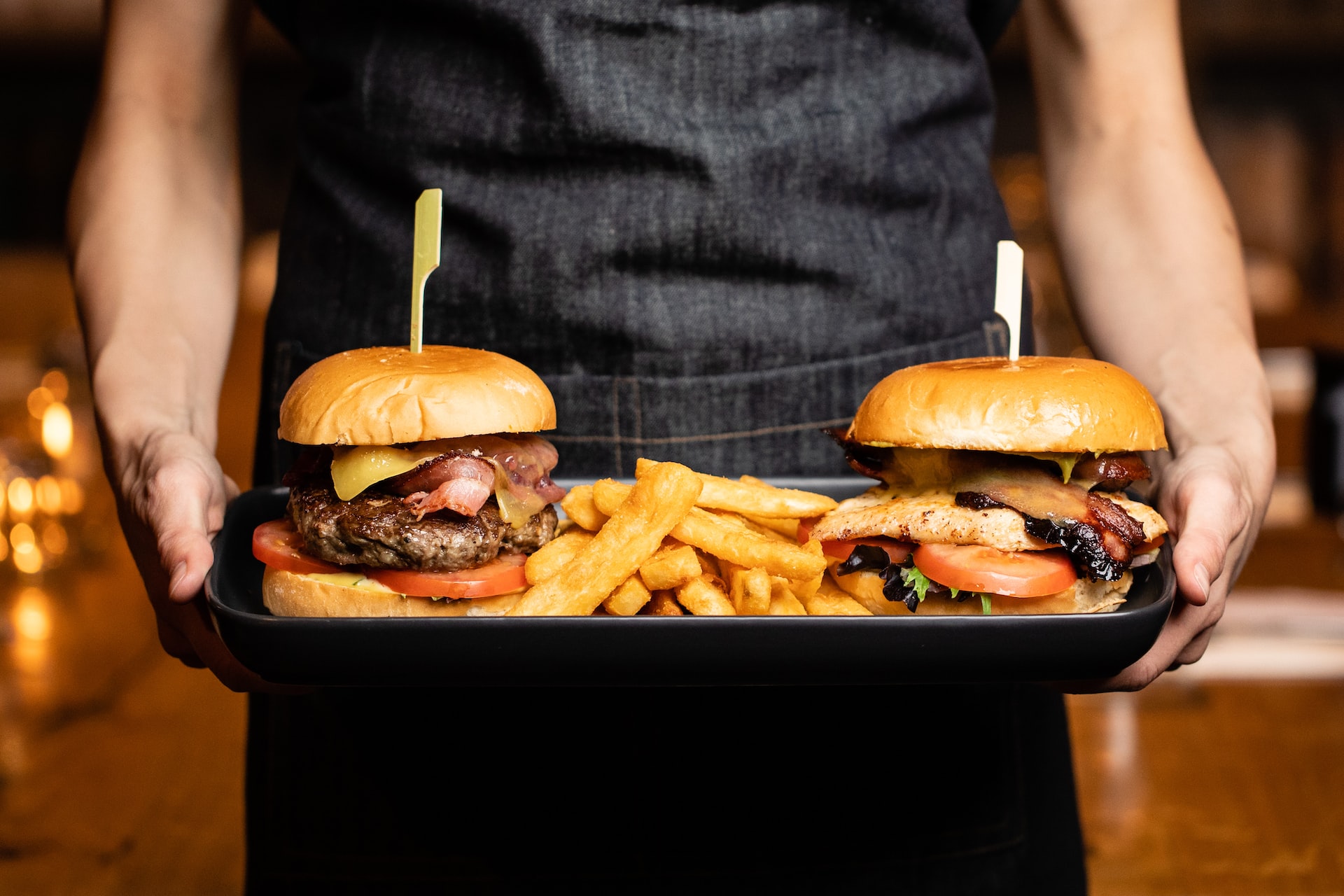 No romantic vacation is complete without looking into some delicious dinner (or brunch!) reservations. There are many great restaurants to visit in Gatlinburg. In fact, with so many wonderful options, the only difficult task is deciding on the perfect place!
Brick & Spoon, known for their incredible brunch, boasts an amazing Bloody Mary "meal." If bloodies aren't your jam, for only $7, you can order a Mimosa Trio, where you choose three different mimosa flavors. In terms of cuisine, their brunch menu includes elevated classics such as a Crab Cake Benny, Bananas Foster French Toast, and Baked Brie Bruschetta.
If lounging on the patio is more your speed, be sure to check out Red Oak Bistro. The restaurant is open for dinner service from 4:00 PM to 10:00 PM. Plan early for this one, as it is one of the best restaurants in town. Red Oak Bistro is known for its massive wine and spirits list with a rotating menu that changes weekly.
After you've eaten your fill, take a 15-minute road trip through the mountains and pop over to Gatlinburg's neighboring city of Pigeon Forge. Once there be sure to visit the Old Forge Distillery, a 200-year-old distillery with a seasonal drink menu. Try one of their amazing cocktails, broken up into three separate lists: Signature, Southern, and Seasonal cocktails.
2. Visit Great Smoky Mountains National Park
For nature lovers, there is no greater place to roam than the Great Smoky Mountains National Park. This majestic park is just a quick five-minute car ride from Gatlinburg and is home to some of the most spectacular mountain views you'll ever see. If you only have time for one activity, you should absolutely try to catch a sunrise or sunset from the Clingmans Dome Observation Tower, or the highest point in the Smokies.
Unforgettable Hikes in the Smoky Mountains
If you're looking for some more top-notch hiking options, you've come to the right place, as the Smoky Mountains feature over 350 trails — or what amounts to over 900 miles of hiking rated for all skill levels.
Let's start off nice and easy on the Laurel Falls Trail. This round-trip is less than three miles in length, and you're treated to views of gorgeous waterfalls on the way. The leisurely pace and smooth paths are sure to keep your attention up and your heart rate down.
Looking for a more moderate hike? Hit the Chimney Tops, or just under four miles of beautiful scenic overlooks and breathtaking landscapes that you won't want to miss.
Finally, if a challenge is what you're after, pack some of your best hiking boots and hit the Charlies Bunion Trail: over eight miles of strenuous hiking that gains 6,000 feet in elevation. You and your adventurous partner will be rewarded with one-of-a-kind views.
In the mood for something closer to town? Head back to Pigeon Forge for some lovely trail hiking and maybe even another cocktail.
3. Climb the Gatlinburg Space Needle
Did you think Seattle had the only one? A local landmark, the Gatlinburg Space Needle is a tower that dates back to 1970. In the preceding decades, heading to the top aboard one of two glass elevators has become a true Smoky Mountain tradition. The Needle is conveniently located in downtown Gatlinburg and stands 407 feet tall, providing unparalleled, 360-degree views of the surrounding area.
Get an even closer view of the Great Smoky Mountains National Park with the free SeeCoast viewfinders, which are available on the viewing platform. Whether day or night, the Needle is sure to impress. Take in the sensational views of mountains during the day or a star-filled sky at night. Looking for more? Onsite there is Arcadia, a 30,000-square-foot playground packed with the latest video games. And the Iris Theater features some of the most unique acts in the Smokies.
You really can't go wrong on a date night to this iconic landmark!
4. Take a Ride on the Ober Gatlinburg Tramway
If you really enjoy venturing up into the air, you should absolutely add Ober Gatlinburg Amusement Park to your to-do list. The amusement park includes an aerial tramway that ascends a whopping two miles into the sky, providing incredible all-encompassing views of the Great Smoky Mountains. While visiting Ober, enjoy the bumper cars on the ice rink, an alpine slide, a mountain coaster, and tubing in the summer. Make Ober a part of your trip to Gatlinburg and connect with your inner child.
5. Witness the Beauty of the Smokies from SkyLift Park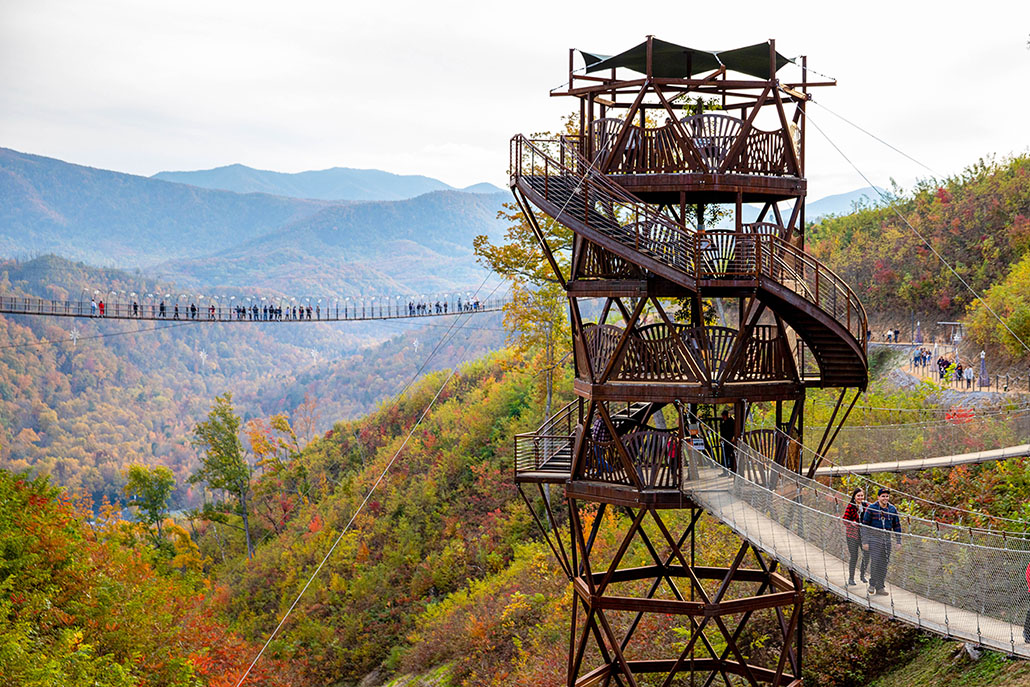 Get ready to hold each other tight on the Gatlinburg SkyLift. This romantic experince first opened in Gatlinburg in 1954 — making it the first four-season scenic chairlift in the South. Since then, the new, three-seater chairlift has received a remodel as recently as 2017. It runs almost 365 days a year, with hours spanning 9 a.m. to 10 p.m. in the summer and 9 a.m. to 10 p.m. in the winter.
From the heart of town, you'll be whisked 1,800 feet above sea level to the top of Crockett Mountain. If you're looking for some of the absolute best views in all of Gatlinburg, you've come to the right place. At the top, you'll find SkyLift Park, which includes amphitheater seating where you can relax and take in the sweeping vistas.
Next, you can head over to the spectacular SkyBridge. Stretching almost 700 feet across the valley, this pedestrian cable bridge is the longest of its kind in North America. For reference, that's longer than two football fields! After sharing all these thrills together, you can find some bites and drinks at the SkyCafe. They serve everything from pizza, salads, and wraps to draft beer and White Claws.
This entire park is truly one of the most unique experiences in the Smokies.
6. Create Your Own Adventure at Anakeesta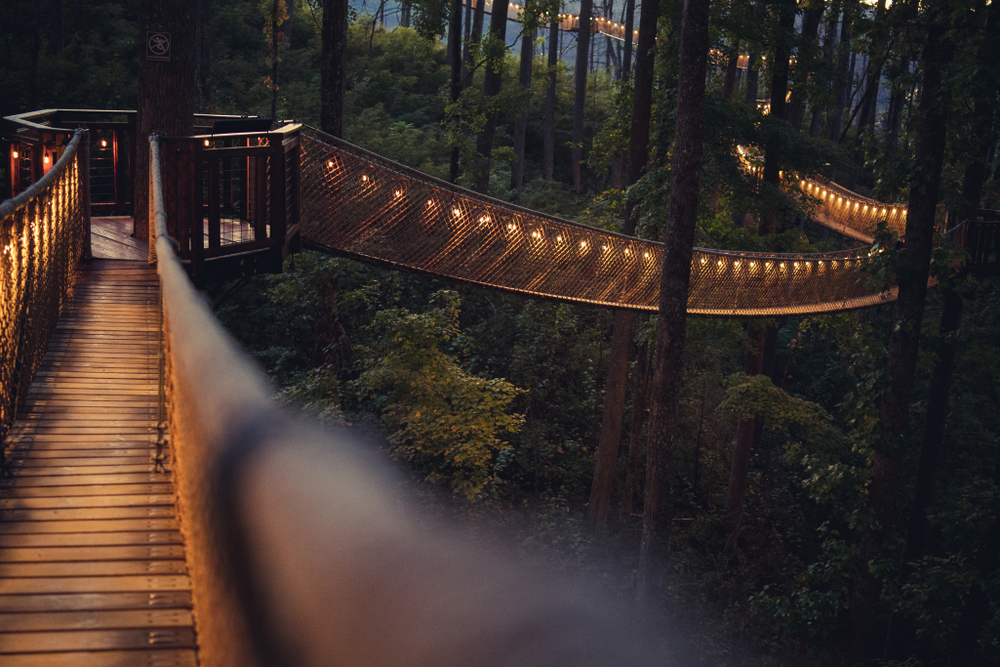 Anakeesta is another mountaintop park that's perfect for couples. Admission includes all-day park access and unlimited scenic rides on the Chondola and Ridge Rambler. Anakeesta can best be described as a whimsical mountain adventure, offering an observation tower, interactive challenge courses for all ages, mountain coasters, and 880 feet of connected bridges suspended 50 to 60 feet in the air!
Stroll the lush botanical Vista Gardens together and explore the meandering trails, waterfalls, and inspirational signage. For the thrill-seekers, Anakeesta's Dueling Zipline Adventure allows couples to race side-by-side on over 2,400 feet of ziplines as you soar over trees and rappel on a course designed for daredevils.
Enhance your date by stopping at Firefly village, which has quaint shopping and dining options. But the true pièce de résistance for couples is Astra Lumina, which is billed as "an enchanted night walk amongst the stars." Set off together and discover celestial pathways filled with lustrious lights, cosmic visions, and astral songs. It doesn't get more romantic than that!
7. Have a Sweet Time at Sugarlands Distilling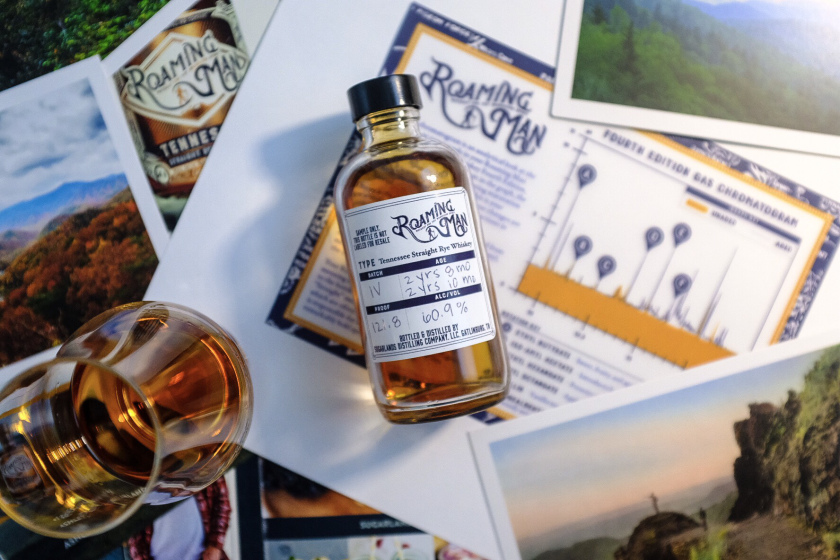 Ranked at the top of many "10 best things to do in Gatlinburg" lists, we'd be remiss not to mention Sugarlands Distilling Co. This award-winning distillery is located on the Parkway in downtown Gatlinburg in an oversized, modern barnhouse. Open daily besides Christmas, couples can partake in a full, seasonal cocktail tasting led by an expert "TasteMaker." This fun, 21-and-over date idea includes samples of moonshine, whiskey, and more, while offering tasting notes and cocktail ideas that you can make at home. After the sampling, guests will receive a $5 voucher to use towards a purchase from Sugarland's Trading Post.
The distillery also offers 30-minute private tours of their stillhouse, where you can see first-hand how they make their Sugarlands Shine. And, depending on when you go, you might be able to catch a live performance at their Downtown Gatlinburg Back Porch stage.
All in all, it's a unique experience you won't find in many other places!
Where should you stay when visiting Gatlinburg?
Gatlinburg has a wide selection of cabins, house rentals, and villas to choose from. Depending on your preference, you'll find a place that adds a distinct layer of charm to your couple's getaway. Picture cozy fireplaces, expansive decks, and secluded mountainside retreats.
Gatlinburg boasts some of the most upscale and luxurious cabins in the South. Spacious bedrooms, comfortable interiors, game rooms, theater rooms, private hot tubs, decks with mountain views, and gourmet kitchens are just the start of all the amenities you can expect.
Your Romantic Getaway to Gatlinburg Awaits
No matter the time of year, a couple's getaway to Gatlinburg offers a wide array of activities. Start planning your romantic vacation with VacationRenter and ensure a trip that you and your loved one will remember forever.