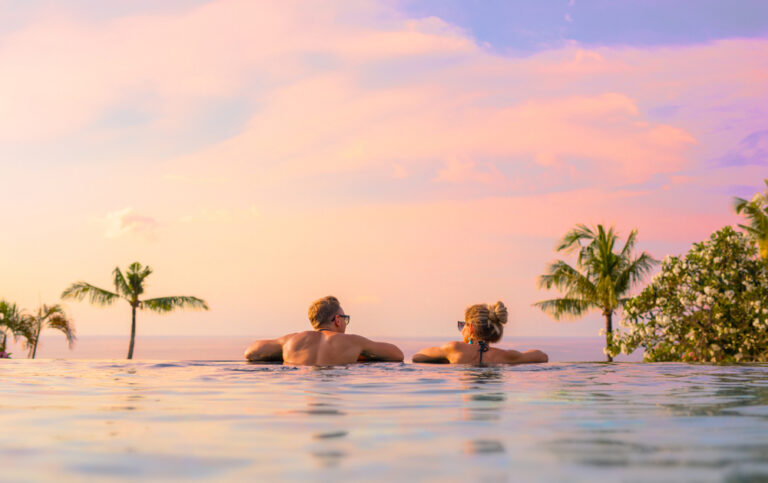 There's nothing like a romantic getaway to help a couple rekindle the magic that brought them together in the first place. But, of course, romance, like beauty, is in the eye of the beholder: a place that spells paradise for one couple might not be an ideal destination for another.
Fortunately, there are plenty of places to make your idle daydreams come true. Part of the enjoyment of taking a romantic trip comes with the planning. Together you can explore your options, fantasize about new experiences, and then find just the right place to enjoy some quality time with the one you love.
Once you have a fairly good idea of the kind of experience you're after, it's time to get down to the fun part — turning dreams into reality! Read on for five romantic vacation destination ideas to help get you started on your search.
1. Paris, France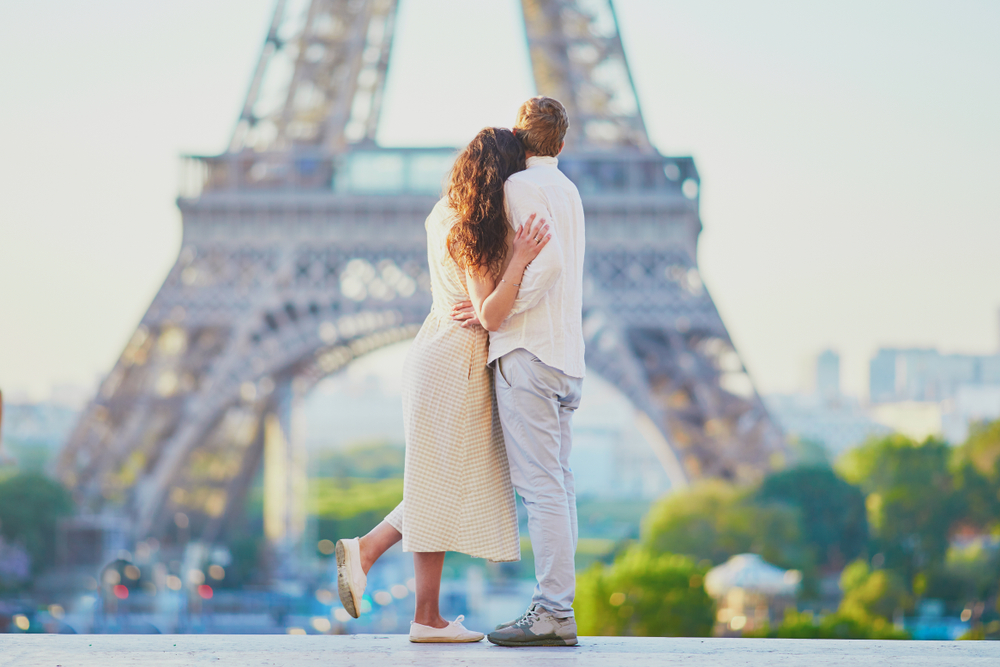 Was there going to be any other city occupying the top spot? With its incomparable art, architecture, and cuisine, Paris beckons lovers from all over the world to savor its culture. The magic of the Eiffel Tower illuminated at night and the Wall of Love in Jehan Rictus Square — where "I love you" is written in every language — supports Paris's nickname as the City of Romance. If you've never been, just a single trip will make you appreciate why the capital of France boasts a well-deserved reputation as the most romantic city in the world.
Where to Stay in Paris
Part of Paris's inherent charm lies in the fact that it's one of the few world capitals that has rarely been targeted by catastrophe or war. That means that much of the city's history has been preserved across 20 arrondissements, or districts. As you might expect, each comes with its own pros and cons. However, if you're looking for one of the best places to stay in Paris that gives you the most bang for your buck, we recommend the 7th Arrondissement, or the district near the Eiffel Tower. It makes for a great base due to its proximity to the city center, the Seine River (pronounced as "sayn"), and plenty of cafés and boutiques.
Romantic Things to Do
Whether you find a sweet Parisian hideaway or stay in one of the city's more prominent districts, consider taking in these romantic excursions.
Sip rosé with your partner at the Hôtel Particulier's Grand Salon, a magnificent Montmartre home-turned-restaurant tucked away behind a secret garden gate.
Visit the Musée de la vie Romantique (Museum of Romantic Life) where you'll find portraits and sculptures of star-crossed lovers and exhibits containing tokens of their affections. You'll also find a circular flower-filled garden that houses a glassed greenhouse cafe.
Rent a boat at the Bois de Vincennes in East Paris and row it to the Temple of Love in the middle of the lake.
2. Kauai, Hawaii
Kauai, known as the Garden Isle, is Hawaii's northernmost island. With its emerald valleys, breathtaking mountains, jaw-dropping cliffs, forking rivers, beautiful waterfalls, and tropical rainforests teeming with exotic plants and animals, Kauai is the perfect destination for couples looking to reconnect.
Where to Stay in Kauai
It's hard to go wrong when picking a place to stay, as each area on Kauai has its own unique flavor and atmosphere. But we're guessing you have your sights set on this Hawaiian island for a romantic beach getaway. So with that in mind, we recommend the exquisite sights found along the north shore's beaches. Staying here will put you as close as possible to white-sand expanses with unbelievable views of rugged mountains and spectacular sea cliffs.
Romantic Things to Do
Once you have your tropical escape picked out, it's time to figure out how to make the most of your time on this lush island. We've got some ideas!
You'll have a blissful experience at one of the many beaches such as Hanalei Pavilion Beach Park, Waioli Beach Park, Tunnels Beach, Ke'e Beach, or Anini Beach Park.
For the adventurous couples out there, try snorkeling at Poipu Beach, hiking at Kokee State Park, or kayaking on the Wailua River.
If you're looking to simply just relax, check out one of the many spa treatments offered by wellness retreats like the Hanalei Day Spa and the Alexander Day Spa and Salon.

3. Napa Valley, California

What's not to love about Californian wine country? Napa Valley and Sonoma beckon lovers from all over the world with their over 800 wineries. Less than an hour north of San Francisco, wine country offers great hiking among the majestic California redwoods, Pacific coast views, charming small towns, and, of course, plenty of wine.

Where to Stay in Napa Valley

Napa Valley has a wide range of accommodations for all preferences, from boutique inns to intimate B&Bs and charming rentals. Stay at your own hilltop retreat or cozy cottage, or grab an RV and tour the entire valley. You can opt to stay somewhere near the downtowns of Napa or Sonoma or find something a little more remote — the choice is yours. Just know you really can't go wrong!

Romantic Things to Do

Do you have your romantic getaway all picked out? Good, then you can start figuring out which vineyards you're going to tour and the other fun things to do here. Luckily there's a lot to keep you and your beau busy!
If you love vino, there's a good chance you and your partner are foodies. If so, you'll want to splurge at one of the region's world-class restaurants like La Toque, Kenzo, and Grace's Table.
Explore the wineries! Many offer free wine-tasting tours, so you both can spend a day (or more) experiencing the myriad of offerings from one of the most diverse wine regions in the world.
Buy a couple tickets for the Napa Valley Wine Train, a one-of-a-kind tour aboard an elegant vintage train. Take this experience to new heights by going with the Vista Dome, an observation-style dining car with luxuriously plush booths, Honduran mahogany paneling, and panoramic views from practically every angle.
4. Key West, Florida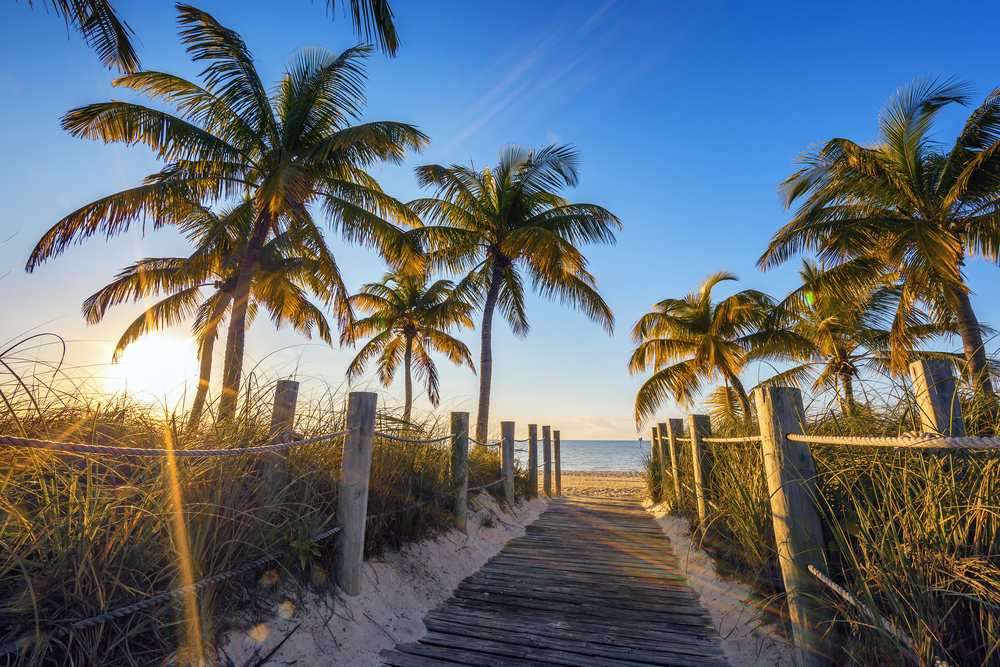 Key West, the southernmost city in the continental United States, is a great island destination for those seeking a laid-back romantic vibe. With parking at a premium, biking is the preferred mode of transportation around Key West's downtown. Have a rum runner at Sloppy Joe's — the original owner was Ernest Hemingway's boat captain — and check out the shops, roadside vendors, and treehouse residences up and down Duval Street.
Where to Stay in Key West
Key West definitely has a funky, vibrant, party-town atmosphere. Since the island is fairly small, it's easy to walk or bike to pretty much everything. If you're interested in more of a secluded getaway, you'll want to book something away from Duval Street, which is where you can find all of the nightlife. The good news is this town is full of pastel-colored beach bungalows, so take your pick!
Romantic Things to Do
Have you picked out your romantic island rental yet? Or maybe you're still deciding if Key West is right for you. If you both like fun in the sun, you can't go wrong. Here are some ideas for your romantic getaway to the Florida Keys.
Water sports are plentiful in the Keys, so you should absolutely try jet skiing, water skiing, parasailing, or stand-up paddleboarding.
Marvel at the magnificent displays of marine life while snorkeling the coral reefs, and then head back to shore in time to toast to the colorful sunsets.
This laid-back paradise is the perfect place for couples to reconnect while sipping margaritas under thatched-roof tiki bars and swaying to the sounds of your favorite Jimmy Buffet tunes.
5. Aspen, Colorado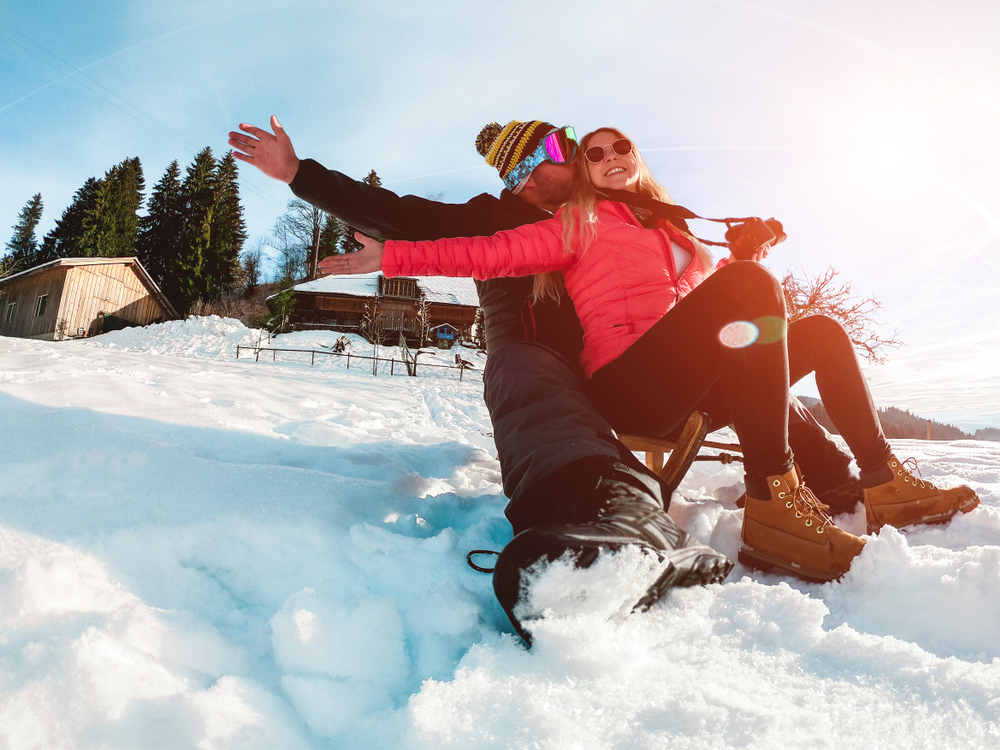 Aspen — famous for its world-class skiing — is a year-round destination for couples looking to rekindle the romance. Couples can ride the Silver Queen Gondola to the peak of Aspen Mountain Ski Resort, taking in the natural beauty of the forests and mountains surrounding this Rocky Mountain jewel.
Where to Stay in Aspen
Aspen absolutely lives up to its reputation for being a pricier mountain getaway. But it doesn't have to be! There are plenty of cabins, mountain hideaways, and comfortable homes available at a range of price points. Find the one perfect for you and your partner's interests and budget.
Romantic Things to Do
Hit the slopes! Aspen has almost 100 trails interspersed throughout over 3,000 acres of terrain accessed by 21 chairlifts. After a day on the mountain, retreat to your very own hot tub or cozy fireplace.
For hikers, a trek around Maroon Lake on the Crater Lake Trail is a great way to connect with the majesty of Colorado's terrain.
When you're ready for some culture, visit the Wheeler Opera House, the center of Aspen's performance arts since the 1890s. Take a tour to learn the history of this iconic venue and, if you time it right, you can attend a concert, musical, or comedy performance.
Importance of Romantic Vacations for Couples
Every relationship has its ups and downs. But did you know that a romantic holiday can help you both cope with bumps in the road? Couples who take vacations together are more likely to appreciate the good times and develop the coping skills to get through rough patches. A romantic getaway helps to adjust your mindset, and bring the things that matter into focus. It's proven that couples who travel together are more likely to stay together.
The Benefits of Taking a Vacation
Along with strengthening relationships, here are the other benefits of taking a trip:
A good vacation promotes creativity and communication.
A little pampering can boost productivity and prevent burnout.
Even a short romantic weekend away can recharge both your batteries.
Taking some time away relieves stress in lasting ways.
Plan Your Romantic Getaway
If you're ready to find the perfect romantic getaway, VacationRenter can help. We bring together all the best rental options worldwide from major travel sites. Find the perfect place to rekindle that spark without spoiling the mood. Instead of wasting time searching the internet and scrolling through listings, put it to better use by spending it with that special someone.