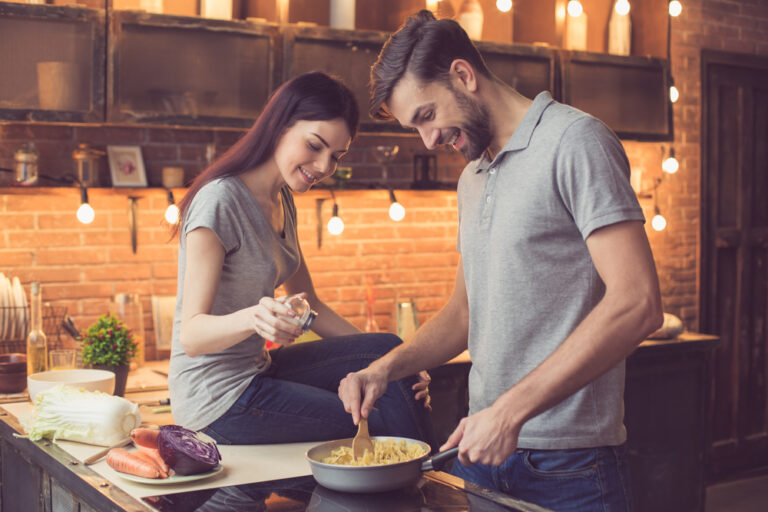 PSA: Valentine's Day is coming up very fast. While most couples don't envision any extravagant trips on the horizon due to this ongoing pandemic, all hope is not lost. Why not go the local-but-no-less-lovely route and consider a romantic staycation? A romantic stay-what, you might ask? 
A staycation is a mini vacation closer to home — or it could even be literally at home — involving fun day trips to local attractions as well as evenings embracing the night life. 
Read on to help you decide if you're happier having Valentine's Day at home, or if an out-of-state trip is more suitable for you. Either way, set that email to an "out-of-office" reply, because the only thing on your upcoming agenda will be a lot of lovin' on a Valentine's Day break to remember. 
Tips for a Romantic Valentine's Day Staycation
You may not be booking that trip to Paris, but you can still have fun planning out your Valentine's Day adventure — whether it's in your home country, home state, or on the home front itself. Let's get to our roundup of romantic tips so that you can get closer to the romance itself. 
Choose Your Venue
Do you both see yourself clearing the decks for a romantic set up at home, or do you want to book a bed and breakfast out of town? Playing tourist at home can be a sweet idea and save you some money.  A local hotel or a vacation rental can also make for some intimate inspiration. If spoiling your significant other is on the romantic agenda, here are some incredible staycation destinations in all 50 U.S. states that will light you up inside. 
Find Date Activities
When it comes to romance, food always sets the tone. Do you foresee dressing up and trying a fancy restaurant in your future? Or do you want to make it more personal and lovingly make something from a recipe yourself?
Since romance is about relaxing in each other's company, how about venturing out on Valentine's Day for a couple's day trip to the spa? A soothing oasis can also be created and even more customized at home.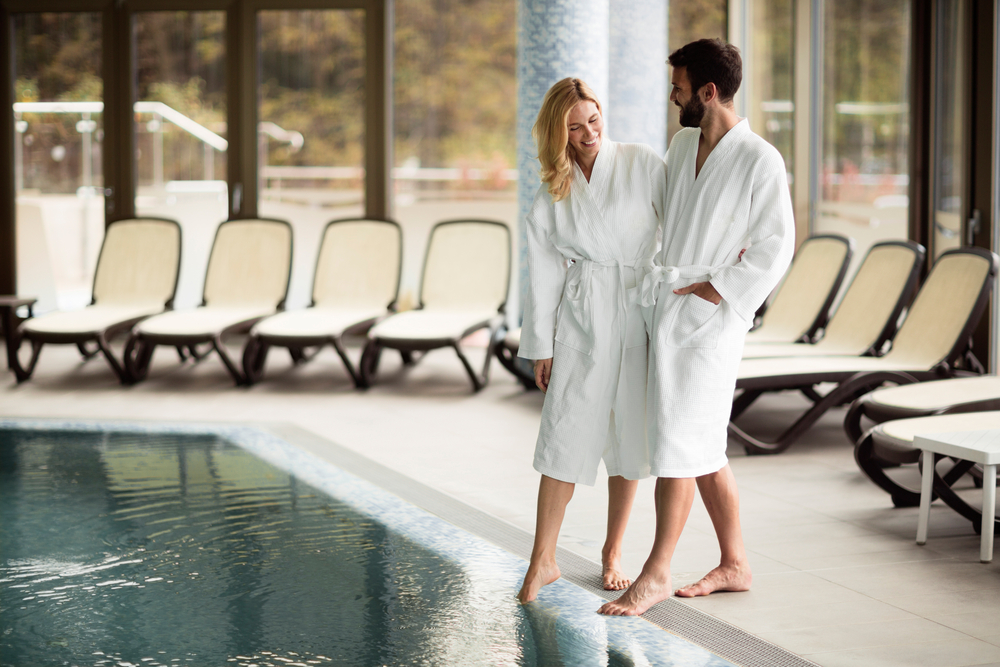 There's also nothing like a natural backdrop to your budding or tried-and-true romance. You could snowshoe together on a pristine blanket of snow in the local park or indulge in some frothy hot chocolate as you go on a long frosty winter's walk. A mini ski trip can also strike the right love note for couple's who crave a little adventure to accompany their mutual adoration. 
Remember that there is no set-in-stone setting or meaning for romance — it's all about whatever it is that speaks to you as a couple. It could be a helicopter ride over a city you love, hiking the hills in High Point, North Carolina, or hunkering down at home while watching a romantic classic like Sleepless in Seattle or something on the more elegant side like The English Patient. 
5 Lovely U.S. Cities for a Valentine's Day Staycation
If you're still mulling and musing over ideas, there may be some nearby city recommendations that will give that dose of electricity you're dreaming about. Here are some stellar destinations that could make for the most romantic of settings. 
Cannon Beach, Oregon
Cannon Beach, a picturesque city along the West Coast, is considered to be one of the country's most beautiful beaches, and it happens to be less than a two-hour drive from Portland. If enjoying long walks on the beach was on your dating profile when you attracted your partner, there happen to be four miles of sandy beaches and breathtaking views to bring those memories back to life.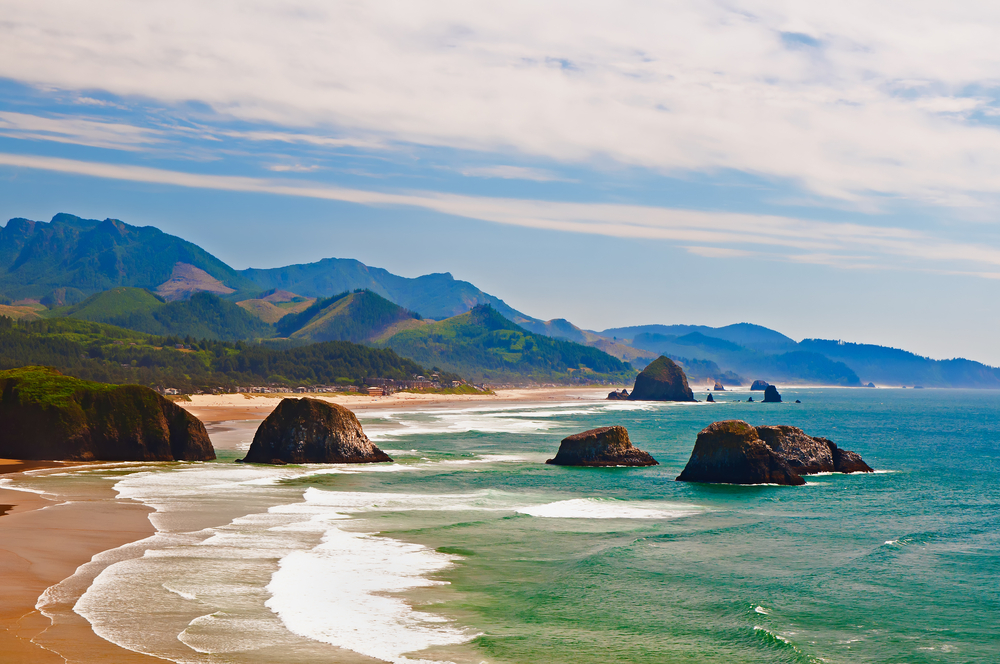 What would a Valentine's Day holiday be without a couple of sweet candy concoctions to savor with your sweetheart? Cannon Beach has a bunch of candy stores (hello, chocolate hearts) including a fan-favorite called Bruce's Candy Kitchen — a pink and white four-generation family-owned candy store — that you will want to check off your Valentine's list.
French-Italian food fare (two cultures that are revered for their take on romance) can be enjoyed at Newmans at 988 by New York-trained chef John Newman. The intimate and very elegant style  restaurant specializes in their array of seafood as well as their sumptuous desserts. 
Charleston, South Carolina
If there's one city that is home to old-school style romance, it's Charleston. Picture cobblestone streets, horse-drawn carriages, and a promenade in the Battery District that overlooks the Charleston Harbor. The city is less than 200 miles from both Charlotte, North Carolina and Jacksonville, Florida — less than a four hour road trip away!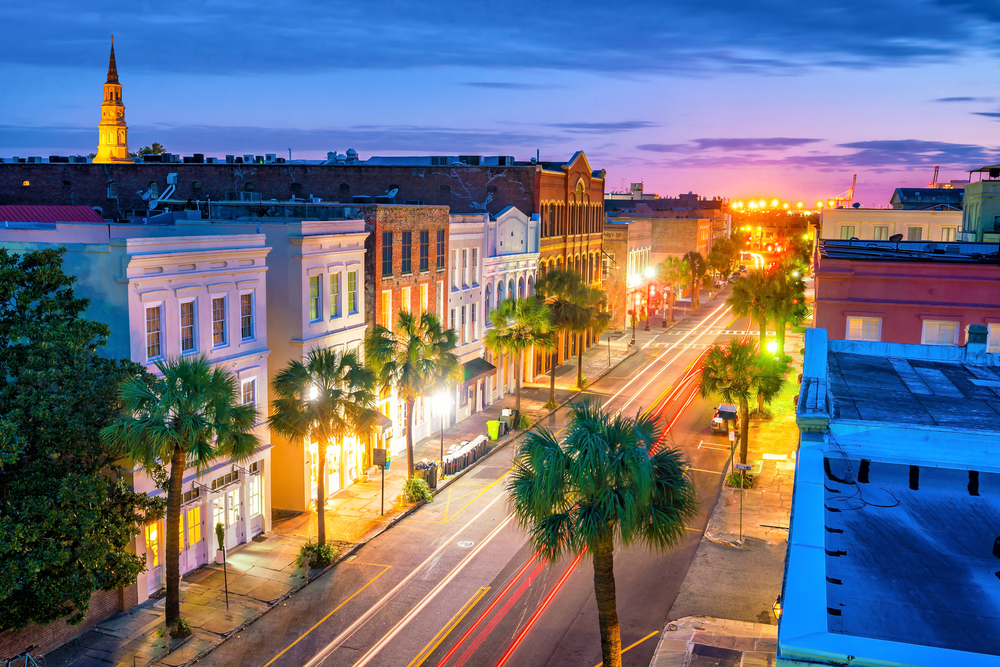 Charleston is reputed for its food scene, so go wild and visit The Wild Olive — lauded for its tender agnolotti, and charred octopus by longtime chef Jacques Larson. If you're looking to get out of your culinary comfort zone for date night, try Xiao Bao Biscuit. CN Traveler calls it "a beautiful marriage of soul food from across Asia." This hotspot boasts a host of spicy dishes such as the Thai yellow curry with mung bean cakes as well as Japanese cabbage pancakes with what they call "pork candy." 
If all that promenading and pork candy has put the brakes on your romantic energy for a bit, The Spa at Belmond Charleston Place could just be what you need to unwind. Enjoy a deep tissue massage complete with a magnolia body scrub at what Condé Nast calls, "a top 10 spa for North America." Get the gold standard: they also have a 24-karat gold facial treatment — something completely unique to Belmond Charleston Place. 
Phoenix, Arizona
Speaking of high-end spas: Phoenix, Arizona has a sky-high list to set the stage for your stellar romantic getaway from the everyday. The city is also known for its warm-to-hot weather, vibrant nightclubs, and of course the natural beauty of The Grand Canyon.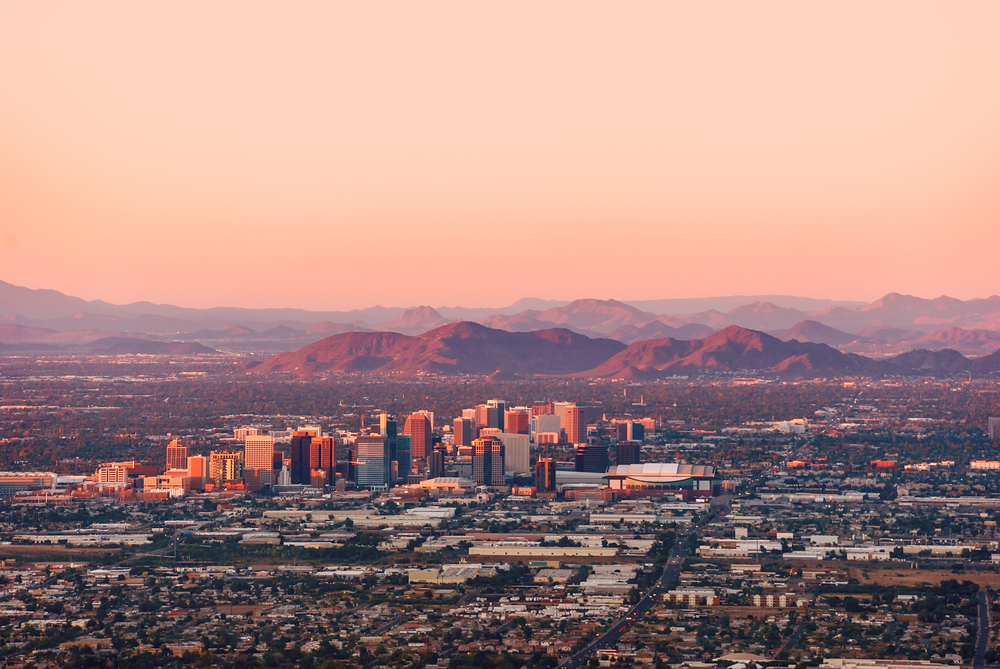 If the idea is to get lost in a love adventure, the Grand Canyon will give you the rush you're looking for. Since romance is in the air, why not let your love soar to new heights with the Phoenix Hot Air Balloon Morning Ride? The stunning desert vistas at up to 5,000 feet will be a memorable feast for the eyes. 
Come back down to earth and indulge your taste buds at Cafe Monarch, a European-villa-style restaurant that has plenty of privacy. This baby isn't acclaimed as the second-most-romantic restaurant in the country for nothing: couples not only get special attention, but the food is like a love elixir. Even the sound of the Linguine ai Frutti di Mare — consisting of lobster fumet, Calabrian Chile, seared diver scallops, and tiger prawn — has a romantic ring to it. Who knows, it might even be an ideal spot to propose. 
San Luis Obispo, California
San Luis Obispo is situated halfway in between San Francisco and Los Angeles. Considered one of the most fun central California destinations — next to Santa Barbara less than two hours away —  the city has everything from art galleries, museums, fine dining, and wine tasting places to enjoy with your one-and-only this side of the Pacific Ocean. 
If world-class wine is on your all-about-love itinerary, then Chamisal Vineyards would be the way to go. When it comes to wine, we all know that old is gold and Chamisal just happens to be a pioneer winemaking on the central coast: they were the very first to plant vineyards in the Edna Valley almost a half century ago. Their specialties include but are not limited to chardonnays, pinot noirs, and Rhône varietals.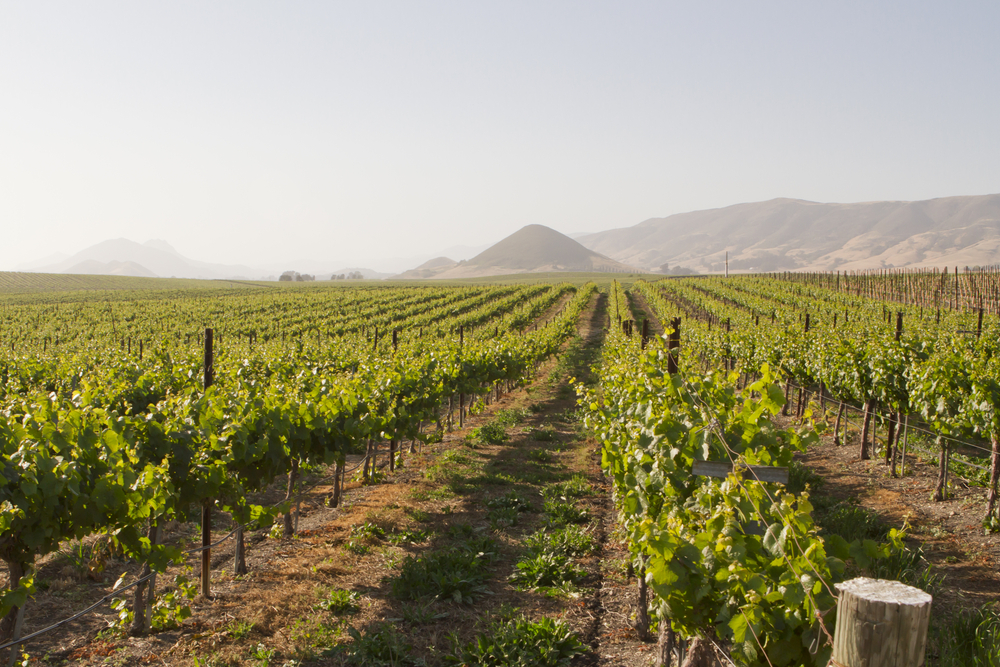 When it comes time to soak up some of that wine, the Luna Red Restaurant is aptly located in the heart of downtown San Luis Obispo and even has a late night music scene that you and yours can dance the night away to. The food is sumptuous and the award-winning wine list here too will leave your taste buds buzzing to their own beat. 
Washington D.C.
Washington D.C. might be famous for The White House, a host of historical monuments, and The Smithsonian Museum, there are also other things for couples to enjoy such as watching a play by The Shakespeare Theater Company. Enjoy productions of a myriad of the eternal playwright's most famous plays, as well as those by Oscar Wilde, Tennessee Wiliams, and Frederich Schiller to name but a few.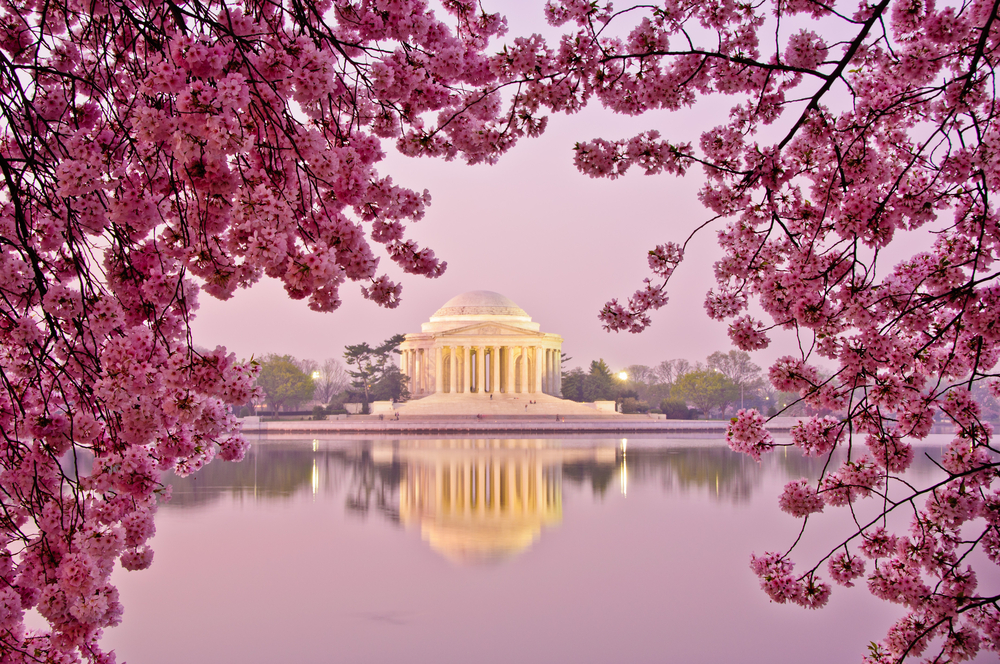 Go for a hand-in-hand stroll down U Street — home to a collection of jazz clubs, nightclubs, and theaters. It's also the birthplace to jazz legend Duke Ellington. There are also a number of art galleries, vintage shops, and even wall murals to set the tone to a lovely evening out. 
Taking in a little history in the capital could still make for a romantic treat: 1789 is a refined restaurant and bar that is situated in a federal period house in residential Georgetown. The historic restaurant houses six dining rooms that are tastefully decorated with American motifs, as well as period prints and china. Their Valentine's Day menu consists of starters such as grilled Spanish octopus, entrées like sherry-glazed eggplant, and desserts including a perfectly pink raspberry mousse. 
Plan Your Staycation Surprise With VacationRenter
Now that your Valentine's Day list of plans is brimming to the full, you can start skimming VacationRenter to lock down the perfect place to stay and sleep (or not, if you opt for a romantic staycation at home). We promise your staycation surprise will leave you both with a mountain of memories — and then some.