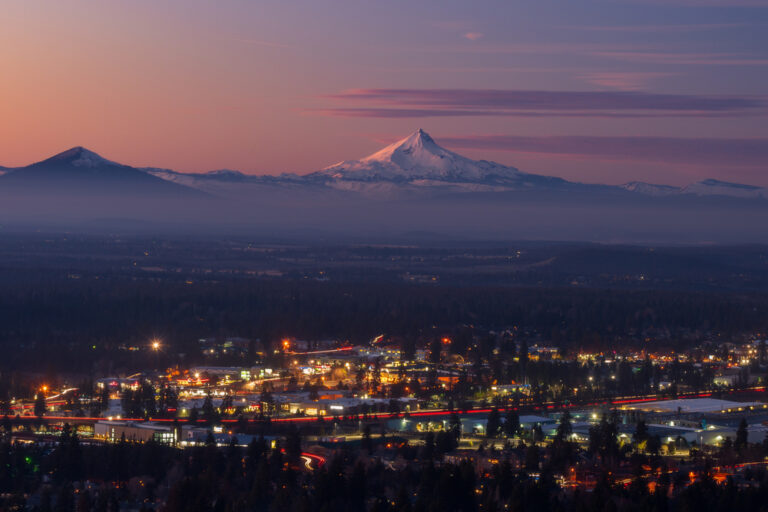 A return to normalcy — or at least close-to-normalcy — beckons from the horizon. And with it, that glorious promise of travel. While it may be a bit premature to pack our bags, it's never too early to plan a not-too-distant vacation. Of course, long-deferred wanderlust may be tempered by a logical desire to maintain some elbow room when venturing away from the nest.
So, why not find that vacation with a healthy buffer zone by planning a post-pandemic sojourn to some of the nation's Second Cities — a.k.a. the beguiling runners-up to the country's largest metropolises? Here, we explore six destinations worthy of a week, a weekend, or even just a quick stop on a road trip. (Should you opt for a hearty stint on the open road, VacationRenter has you covered in the RV department, as well.)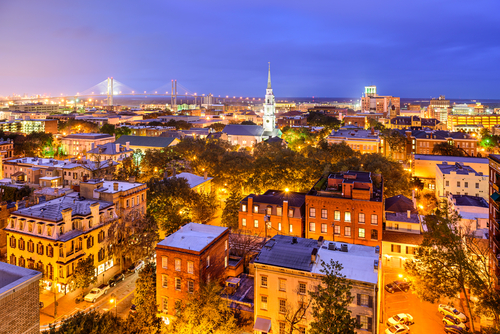 Charming and steeped in history, the original capital of Georgia couples stately mansions and edgy creativity, with renowned coastal cuisine and a delightful, partying spirit. To-go cocktails are perfectly acceptable within the historic district, where monuments and green squares — including fountain-famous, 30-acre Forsyth Park — accompany shops, restaurants, and museums.
Founded in 1773 and spared from the ravages of The Civil War, the beautiful, live oak-filled city is cobblestoned and draped in Spanish moss, as well as an air of mystery, thanks to ghost tours and the '90s-era bestseller, "Midnight in the Garden of Good and Evil." Awash in marsh and seaside scents, Savannah is still deeply tied to its port-city past. Be sure to take a stroll along River Street beside the city's namesake waterway or take a quick 20-minute jaunt to the coast for a Tybee Island beach outing. 
Looking for a place to stay in Savannah? Check out our lodging finds.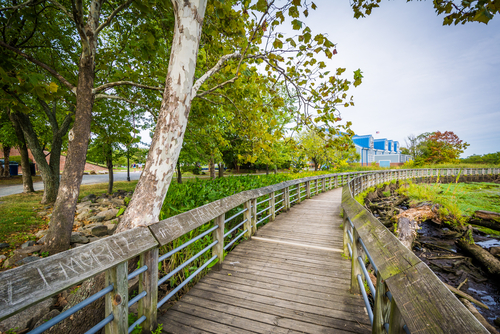 Cosmopolitan Alexandria is the perfect base camp for exploring the nation's capital and nearby Mount Vernon. Thanks to its own rich history, the pre-Revolutionary port city, founded in 1749, is also a remarkable destination in its own right. Wander Old Town's King Street for restaurants, boutiques, pubs, museums, cafés, and 18th and 19th century architecture. Here, you can easily step into the cobbled past, following in George Washington's footsteps to Gadsby's Tavern or Christ Church. Plus, consider an official walking tour or mosey to the waterfront to experience 18th century mariner life aboard the tall ship, Providence.
If you'd rather immerse yourself in the present, take a Potomac River cruise — where you can even opt for a pet-friendly Canine Cruise — bike the Mount Vernon Trail, or observe art in action at the Torpedo Art Factory. For an adventurous day trip, head ten miles inland to Springfield for high-flying fun on ziplines and treetop ropes courses.  
Need a capital-adjacent getaway? Scope out some vacation digs in Alexandria.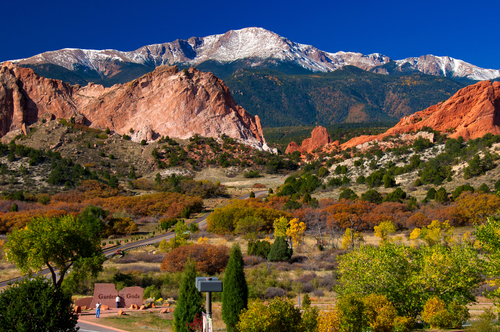 With 14,115-foot Pikes Peak as a backdrop, this growing city has plenty of natural beauty and college-town-tinged culture to go around. A mining-turned-resort town (thanks to the allure of Manitou Springs), Colorado Springs is an adventurer's dream. It's the perfect launching pad for nearby skiing,* hiking, biking, rock climbing, cave exploring, horseback riding, white water rafting, golfing, and more.
There's the jaw-dropping side, where you'll find towering red-hued sandstone fins of Garden of the Gods Park, the Broadmoor Seven Falls, Royal Gorge Bridge and Park, and, of course, Pikes 14-er. And then there's the quaint neighborhood-y side, where you may discover your new favorite microbrew or mountain town bistro. When you're not exploring the area's 300-plus miles of trails, go a little urban by checking out the U.S. Olympic & Paralympic Museum or the 18,000-acre U.S. Airforce Academy campus. 
Seeking a little altitude? Look no further than our Colorado Springs accommodations.
*Of note: If skiing and snowboarding strikes your fancy, check out this guide to additional ski destinations around the country.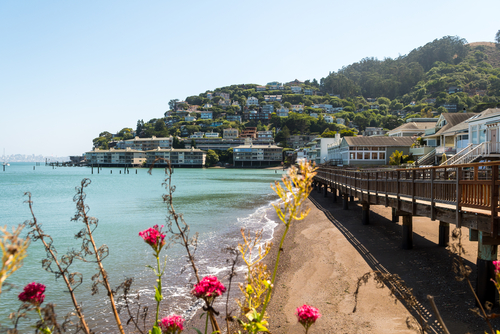 Bohemian meets chic just across The Golden Gate, where you'll find the harbor town of Sausalito. Known for its colorful houseboats, stunning views, artsy heritage (Shel Silverstein, Otis Redding, and Jerry Garcia are among its former inhabitants) and hillside-hugging homes, Sausalito matches bougainvillea-hued sophistication with a decidedly Mediterranean feel.
The relatively mild climate — thanks to the protection granted by the Marin Headlands — makes for great hiking, biking, or a gentle outing aboard a sea kayak. Be sure to stroll Bridgeway Blvd., the main waterfront drag, for tremendous views of San Francisco, plus bayside nibbles, sips, and souvenirs. One street inland, Caledonia, is well worth a wander for unique cafés, shops, and galleries. Sausalito can be a hunker-down-and-relax haven as well as a springboard for california exploration. Pop across the bay via bridge or traffic-free ferry for a big city day in San Francisco, hike Muir Woods just 20 minutes away, or venture less than an hour north to wine country. Cheers!
Ready for an escape to Sausalito? Peruse these bayside pads.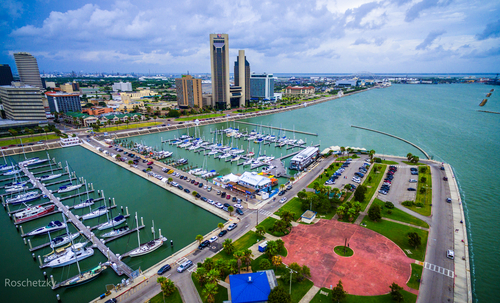 Dig your toes in the sand and kick back, South Texas style. This large port city and its stunning environs provide a whole lot of space to simply unwind or feel that wind-in-your-hair adrenaline rush. Dating back to the 15th century (yep, pirates and conquistadors alike are in this town's past), Corpus Christi can match just about any pace. Think full-throttle windsurfing — or tranquil birdwatching. This is the stomping ground of whooping cranes, after all.
For some urban immersion, check out downtown's attractions, most notably, the USS Lexington Aircraft Carrier and marina. Sample some Texas barbecue or seaside eats whilst bayside. And be sure to pack a picnic for a beach day (or several) on pristine Mustang and Padre Islands. Swim in the warm waters protected by the barrier islands. Ride a bike or a horse, as big ol' ranches also lie inland. Alternatively, you can float atop the sparkling waters for some stand up paddle boarding, deep-sea fishing, or pretty much any water sport you can imagine.     
Hankering for some coastal bliss? Hang your hat at one of these Corpus Christi rentals.
Outdoorsy Bliss: Bend, OR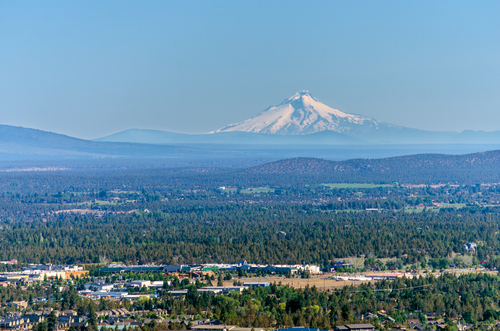 Situated east of the Cascades and graced with plenty of sunshine, Bend is an outdoor enthusiast's dream.* In the winter, ski Mt. Bachelor. In the summer, raft the white water of the Deschutes River. And throughout the year, embark on all manner of fresh-air fun: golfing, kayaking, hiking, mountain biking, fly fishing, rock climbing, snowshoeing, cross-country skiing, horseback riding, and more. Should you prefer to explore the pine-scented paradise from the comfort of your vehicle, the 66-mile Cascade Lakes Scenic Byway is well worth a cruise — or consider an ambitious Northwest road trip.
Be sure to visit geologically mind-boggling 54,000-acre Newberry National Volcanic Monument. Not to be overlooked, Bend's bustling downtown — demarcated by two core streets, Wall and Bond — reflects all the best Oregon stereotypes: good beer, good coffee, great art, authentic shops, plus genuine warmth and character. The craggy peaks of the Three Sisters serve as the city's backdrop and a friendly reminder that wilderness is always within easy reach.
Craving a getaway where you can get outside? Discover your ideal Bend base camp.
*Of note: Bend is just one of several cities worthy of an outdoors-centric getaway. Here's the lowdown on top destinations for adventurers, according to a VacationRenter survey.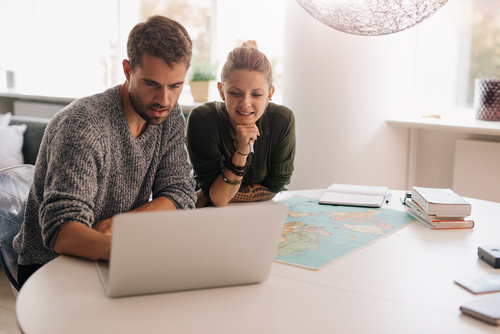 Wherever your next vacation takes you, be sure to plan your adventures ahead of time. Even in a post-pandemic world, local protocols will likely mean making reservations for activities in advance and wearing masks. Safe travels!