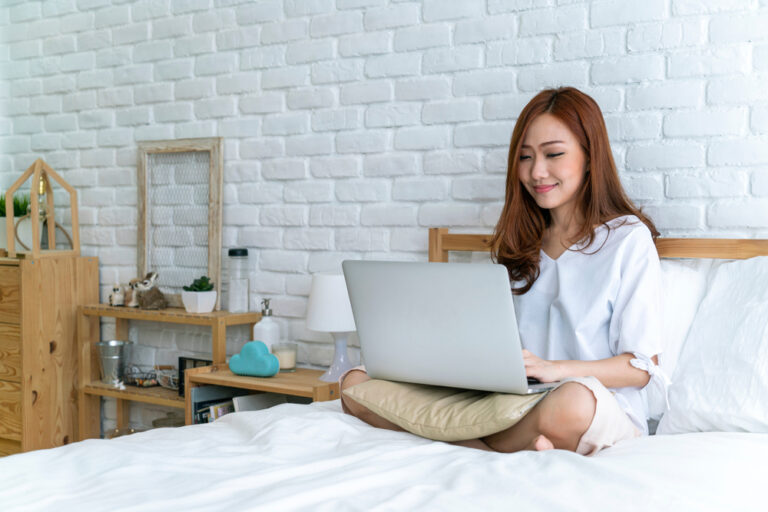 With the world dramatically changed since the COVID-19 pandemic, you've probably debated whether it's better to enjoy a traditional vacation or a more modern staycation. Staycations have become quite popular in recent years, allowing more of us to explore destinations in our own backyard while saving money and decreasing the stress of traveling.
On top of that, the coronavirus has left many unable to travel safely, making staycations even more popular. They also encourage families to stay local and explore outdoor areas, where social distancing is possible. Once travel returns to a semblance of normalcy, people may still wonder which is more worthwhile: a staycation or a vacation? 
This article will dive into the differences and explore which may be better for you.
Staycation vs. Vacation: An Overview
Both staycations and vacations are meant to be enjoyed as time off from work, school, and the regular responsibilities of daily life. Generally, using vacation days involves planning, pre-booking, traveling, and paying for accommodations or additional travel expenses. On the other hand, staycations can be thrown together rather quickly, allowing you to visit nearby tourist destinations, natural wonders, lakes, and cities.
Which of these vacation types is best for you and your family? The answer might depend on the type of trip you're planning. To help you decide, we've compiled a few things to consider when planning your next getaway.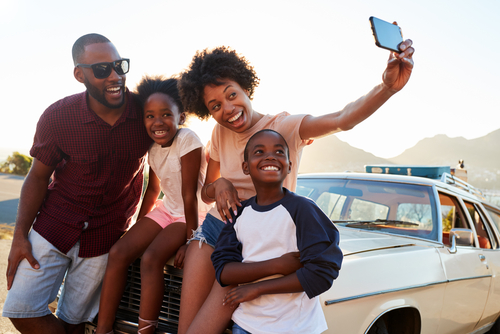 Affordability
Planning a vacation is often more expensive than a staycation, which can play a major role in determining which type of trip you decide to take. Depending on where you're planning to travel, you might need to arrange airfare, book sleeping accommodations, and ensure you have enough money to pay for meals, entertainment, events, and souvenirs for each member of your family. For many, planning a traditional vacation might take all year to save up sufficient funds.
On the other hand, staycations can be as affordable as you need them to be. By cutting out airfare, you'll likely cut costs significantly. You can even stay in your own home while visiting free destinations — for example, walking around a city, visiting a park, or browsing a free museum. You'll only be responsible for the cost of getting to each destination and food if needed. Even if you decide to splurge on a more expensive attraction, you'll still save money on travel and accommodations.
Cultural Experiences
Vacations involving travel can help you experience different cultures, particularly if you're traveling outside of the United States. You'll be able to experience different foods, styles, architecture, and general ways of living in the flesh. So if you're itching to immerse yourself in a fresh new culture, it may be best to start saving up for your next vacation until it's safe to travel internationally again.
While a staycation can allow you to explore your own city or nearby areas, most staycations offer little in the way of cultural experiences. While you might be able to experience culture through museum visits, you'll typically be immersed in the same culture you're part of in your daily life. To get outside of your comfort zone, consider researching nearby towns, attractions, new restaurants on social media, or any local spots recommended by travel bloggers.
Packed Itineraries
Both staycations and vacations can be planned and scheduled to fit your needs. Vacations will often have tighter itineraries, particularly if you need to arrange travel or book tickets to events ahead of time. While this might leave less room for spontaneous day trips or visits to unplanned places, there are often more new experiences, or potential bucket list items to try, and more to choose from than a staycation. 
Staycations offer more room for spontaneity. While you can book day trips filled with events on a close schedule, it can be much more enjoyable to only book an event or two. This flexibility will allow you to explore the location you're visiting, so you can wander and stumble upon interesting places to explore. It's often easier to change plans during a staycation if needed, including the ability to add or remove guests from your itinerary easily.
Rest and Relaxation
How relaxing your trip will be can depend on a myriad of factors, including how tight your travel schedule is, how many family members or friends are accompanying you, and where you are traveling.
Vacations can be relaxing since they force you to get outside of your daily routine. Some might find exploring a new city peaceful, while others might relish tanning at the beach. If you visit a cabin in the woods, you might find it relaxing to read books all week, undisturbed, or go on nature walks. Many people also tailor their vacations around rest and relaxation, choosing locations that will allow them to maximize comfort.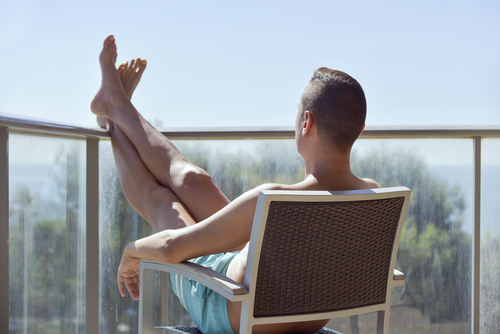 Staycations, on the other hand, are designed to be relaxing. Staycations offer day, weekend, or long weekend trips that allow you to enjoy local attractions while leaving your everyday stresses behind. Without a long day of travel, you won't need to spend a day recovering from the hassle of jet lag. Since you do not typically have to spend a lot of money to plan a staycation, many find them more relaxing than traditional vacations. 
However, if your staycation allows you to stay in your own town, you might find yourself bogged down by housework, missed calls, and other responsibilities that are harder to escape when you're in your everyday environment.
Creativity and Flexibility
You might be planning a vacation to a foreign land to experience a creative endeavor or take part in a unique opportunity. While traditional vacations can offer creative ways to spend your time, you might find having to schedule these activities tedious. 
Staycations can also offer creative plans, particularly if you aren't locked into an itinerary. Since you'll have more flexibility to change your plans, you can usually accommodate accordingly if an event or attraction catches your eye. That said, disconnecting may be harder during a staycation, and you may find yourself more tempted to jump back into work or your everyday routine.
Which Type of Vacation Is Better?
Both vacations and staycations are designed to help you unwind, explore new environments, and take a break from the chaos of your regular life. While vacations can offer invaluable cultural experiences, once-in-a-lifetime attractions, and relaxing atmospheres, staycations can save you money, reduce stress, and offer flexibility. 
No matter which type your next vacation is, be sure to use VacationRenter to find the best deals on rentals anywhere in the world.
Plan Your Dream Vacation With VacationRenter
If you think a vacation sounds more appealing than a staycation, you can find the perfect destination at low prices using VacationRenter's online search portal. Simply select the days you wish to travel, search for your ultimate vacation destination, and start planning your dream trip by finding the rental that's right for you.
Are you not sure where to go? No problem. VacationRenter also offers recommendations for the best places in the country for ski trips, boating adventures, tropical visits, and ocean views. Do you want to explore more than one place? VacationRenter can also recommend the top destinations for RV and road trips!
Are you opting for a staycation instead? Since you'll be saving money on travel and accommodations, you can use VacationRenter to find hidden gems near you. Find a rustic cabin in the woods to unwind with your spouse, seek out a kid-friendly lake to enjoy a camping trip, or explore that unique town nearby with incredible exhibits and architecture. You can even turn your day trip into an overnight adventure by booking affordable lodging with VacationRenter.