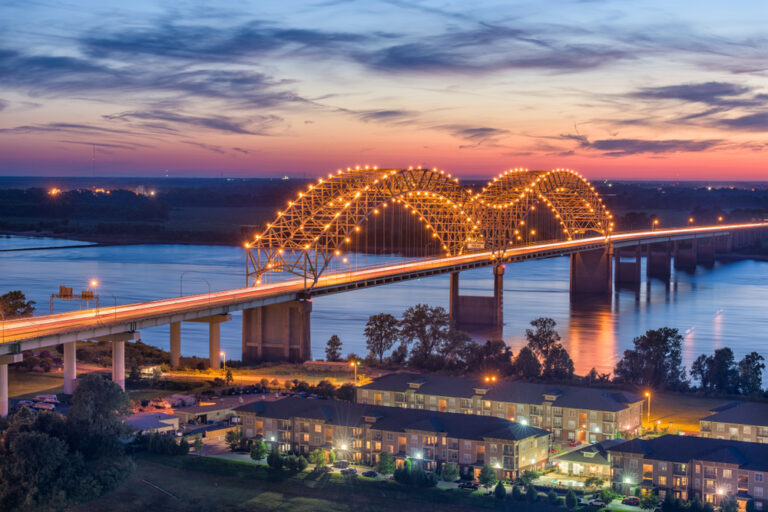 Family vacations are a great way to bond over shared experiences in a fascinating destination. The trick is finding a getaway that the whole family likes.
Tennessee solves the family vacation challenge — whether it's music that ranges from classical and jazz to gospel and country; bountiful hiking trails and opportunities for swimming, spelunking, rafting, biking, and boating; or history since the state was the site of nearly 1,500 Civil War battles.
Key Points
Visit the "Country Music Capital of the World"
Get amusement ride thrills in Dollywood
Discover Chattanooga's Civil War history
Enter the Pink Palace to find a walk-through replica of a Piggly Wiggly
Chillax with Arya the tiger, Opie the langur, and Georgie the gibbon
This article will explore what you need to know to get the most out of a vacation in the Volunteer State.
Fun Things to Do in 5 Tennessee Destinations
The cities and towns of Tennessee contain enough things to do, see, and eat to keep even the grumpiest families on track for a lot of fun. Whether you want to experience Civil War battlegrounds, the home of the King, amusement rides approved by Dolly Parton, or Southern charm and cooking, Tennessee is the place to go.
Nashville
While Nashville is sometimes called the "Country Music Capital of the World," that only scratches the surface of what the cosmopolitan city has to offer vacationing families. The music city also boasts a great variety of affordable Southern cooking and international fusion cuisine appealing to all tastes. Sightseeing options include city tours, tours of stars' homes, and more.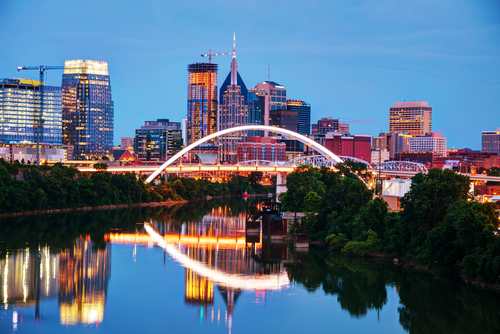 Things to Do in Nashville
Some of the things to do and see around Nashville that are not all music themed include:
Grand Ole Opry. A 1920s radio show put Nashville on the map as the country music capital, growing into a venue and tradition that continues to host country performers, such as Carrie Underwood and Keith Urban. ​​Tours are available seven days a week. If you're a fan, you should also visit the Country Music Hall of Fame.
Parthenon. Nashville has some great museums, and the Parthenon is one of them. Yes, it's a recreation of the structure that once stood in Athens, including a spectacular 42-foot statue of Athena. It also serves as an art museum with an impressive permanent art collection.
Belle Meade Historic Site. Located a few miles southwest of downtown Nashville, this Greek revival-style mansion was built in 1853 and displays the bullet holes earned during the Civil War. This historic mansion is centrally located on the plantation's 30 acres of well-manicured grounds. Guided tours of the mansion give insights into Civil War history and the road to emancipation.
Pigeon Forge
Pigeon Forge is a beautiful town nestled in the foothills of the Great Smoky Mountains. Whether you want to eat at a family-friendly restaurant, play laser tag or mini-golf, or explore the abundant opportunities to enjoy the nature available in the mountains, you'll find it all here. The town is one of the gateways to the Great Smoky Mountains National Park. What's more, you'll find a number of 18-hole golf courses in the Gatlinburg and Pigeon Forge areas.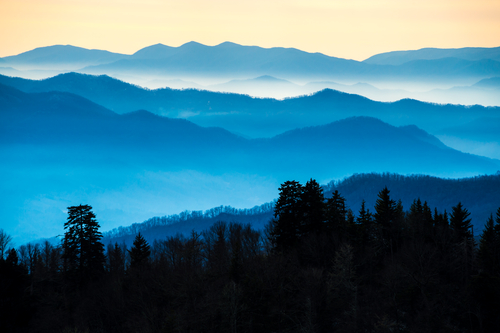 Things to Do in Pigeon Forge
Some world-class family fun to be found in Pigeon Forge include:
Dollywood. Against the backdrop of the Great Smoky Mountains, Dolly Parton's Dollywood is a theme park extravaganza that "features rip-roaring rides, delectable fare, and stellar entertainment." Besides roller coaster rides and water slides and outdoor pools in a 35-acre water park, you'll also find a lot of live music and craftsmen showing their skills at the amusement park. Pigeon Forge is also close to Sevierville, where Dolly Parton was born.
Extreme adventures. If your family is older or more adventurous, you can try extreme adventures, such as whitewater rafting, free falling with indoor skydiving, or rolling downhill in a gravity park.
Great Smoky Mountains. The possibilities in the mountains include great hikes and national parks with abundant wildlife, including black bears, and Cades Cove, the most visited area of the Great Smoky Mountains, known for its beautiful landscapes.
Chattanooga
Nestled on the Tennessee River among the mountains, Chattanooga strives hard to live up to its reputation as being the "Scenic City." You can enjoy beautiful views and attractions on Lookout Mountain, where you can see seven states on a clear day. It's a short drive to other cities, such as Nashville and Bowling Green, as well as several state parks. And since it once stood amid the action of the Civil War, it's a great educational and historic destination for families.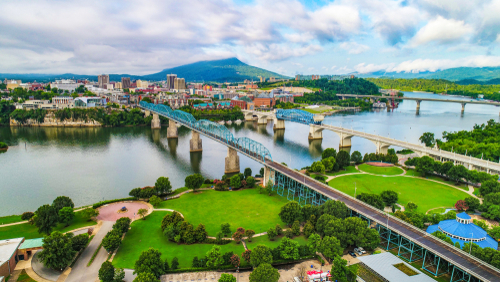 Things to Do in Chattanooga
When in Chattanooga, don't forget to visit:
Tennessee Valley Railroad. Chattanooga was the grand central station for southern railway travel in the 19th and 20th century. In the railroad museum, you'll find restored trains and a mobile museum that features a series of passenger cars built in the early 1900s powered by either steam or diesel engines.
Chickamauga. Found on Lookout Mountain, the Chickamauga and Chattanooga National Military Park allows you to explore terrain once crossed by Civil War troops. This is the oldest and largest of America's Civil War parks and includes several sections of land north and south of the Tennessee-Georgia border.
Ruby Falls. The natural landmark is home to the tallest and deepest underground waterfall open to the public in the USA. Descend 26 stories by elevator into the cavern, and then explore on foot with guided tours along the scenic path to the breathtaking waterfall, passing stalagmites, stalactites, drapery formations, flowstone, and more. After the waterfall experience, you can try a zipline experience, rushing through 700 feet of treetops.
Memphis
Whether you want to hear original blues or the rocking sounds of Elvis, the largest of Tennessee city is the place to be. Its cosmopolitan spirit is magically intertwined with the Southern charm and a wide open welcome for family groups. Named for an ancient Egyptian city, Memphis even boasts its own gleaming 320-foot pyramid right on the riverbank. Made of gleaming steel instead of stone blocks, it's two-thirds the size of the world's largest pyramid in Egypt. A trip to the Memphis Zoo is also popular with many families.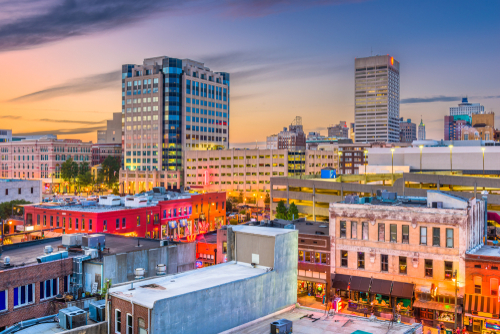 Things to Do in Memphis
You'll avoid Heartbreak Hotel if you visit these attractions:
Graceland. The Elvis Presley mansion is one of the most-visited private homes in the country for a good reason. You'll see the King's famous jungle room, pink Cadillac, record collection and shoes, a game room with pinball machines, and gifts sent to him from ardent fans.
National Civil Rights Museum. The museum is built around the notorious Lorraine Motel, where Dr. Martin Luther King Jr. was assassinated in 1968. It documents the civil rights leader's life and death, as well as the country's entire civil rights movement. The most well-known exhibit is an authentic 1955-era city bus that you can walk inside to view a statue of Rosa Parks.
Pink Palace. The Pink Palace is, well, eclectic. Clarence Saunders built the mansion in the 1920s using pink Georgian marble blocks. Saunders is the genius who came up with the concept of the supermarket. Among the displays of dinosaur bones and mineral collections, you'll find a walk-through replica of Saunders' self-service grocery store: the Piggly Wiggly.
Knoxville
Knoxville prides itself on offering things to do for kids of all ages. It boasts that it has "a walkable downtown with plenty of kid-friendly activities, attractions, tons of history, arts and culture — so they can learn while having fun!" The third-largest city in the state offers a unique mix of natural beauty, outdoor adventure, and cultural attractions.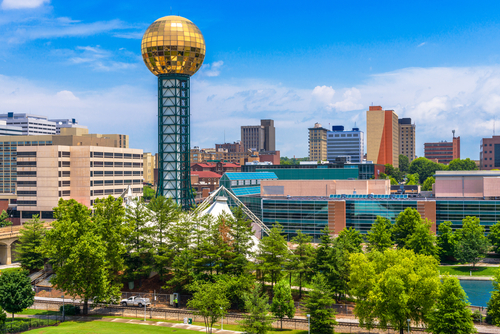 Things to Do in Knoxville
When in Knoxville, you should enjoy its:
Pet-friendly nature. The city goes out of its way to say you should bring your dog or dogs with you. They'll be greeted with welcome signs, fresh bowls of water, many walking trails, waterholes, and dog-friendly patios where you can relax together.
Sunsphere. Standing 26 stories tall, the Sunsphere is an iconic part of the city skyline, originally built for the 1982 World's Fair. Each pane of glass in the Sunsphere is made with 24-karat gold, giving the sphere its reflective gold color.
Zoo Knoxville. The acres of "spine-tingling adventure" include the new Asian Trek experience, where you'll find Tiger Forest and Langur Landing & Gibbons Trails, with Arya the tiger, Opie the langur, and Georgie the gibbon.
Find a Family-Friendly Vacation Rental Using VacationRenter
There is a lot to see and do in Tennessee to have a really great family vacation. An important part of the experience is having family-friendly accommodations as a base for your day trips discovering the best of the state. This is where VacationRenter comes in. We provide a better way to find exactly the right vacation rental for your needs and provide only the best results from leading travel sites, so you can focus less on where you'll stay and more on the fun
you'll have!
Mentioned In This Article