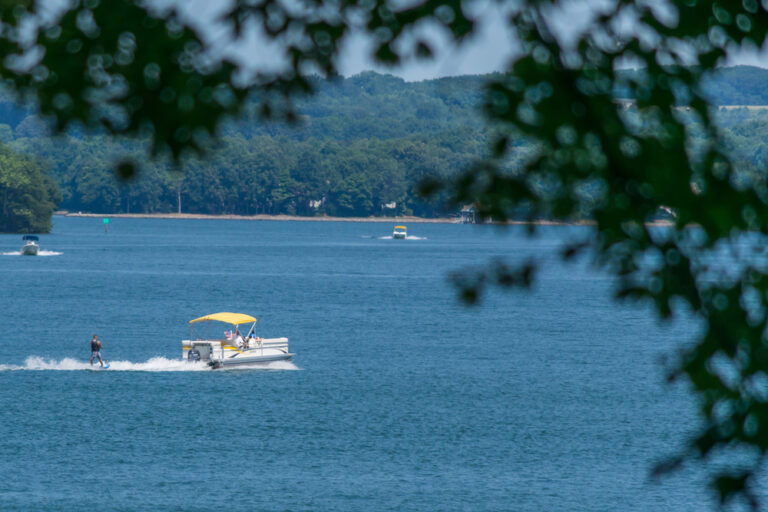 The Virginia landscape has seen some pretty wild scenes in its day. The state has lived through turbulent historical events such as the Civil War in the 1860s, and then the Civil Rights Movement a century later. Yet through all of the unrest and the upheaval, Virginia's natural vistas have managed to keep their stoic stance. Today, the state's natural and untroubled beauty — particularly amidst its lake towns — is as triumphantly serene as it always was. 
Best Lake Towns in Virginia to Visit
Here are our picks for the state's top three destination lake towns — all of which have no problem keeping their cool, even on the most scorching of summer days.
Lake Anna
If you're looking for the gold standard of summer getaways, Lake Anna is no stranger to the silver spoon style. In fact, the lake town was born on the Goodman gold mine site when gold reserves were discovered in the state two centuries ago. Resting along the southern part of Washington D.C., the lake decadently stretches for 72 miles where it is safeguarded between the towns of Louisa, Spotsylvania, and Orange County.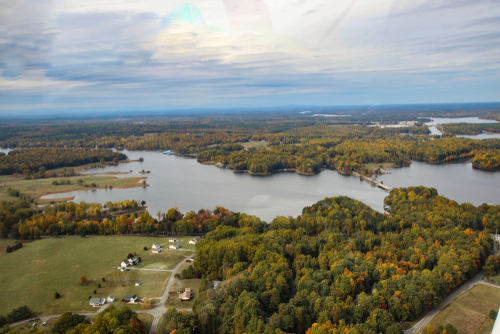 You can get to this nugget from Washington D.C. in just over two hours by car — or even less by train if you're in a real rush to get there. Lake Anna Airport also has flights that come in from Charlottesville Airport. 
Things to Do at Lake Anna
Feasting like a king (or queen) on the local delicacies and wine is practically a royal decree in the town, so there's no need to feel shy.  Thanks to an abundance of marine catch, there are eateries galore where you can dine by the water and indulge in fresh crab, shrimp, and pulled pork sandwiches at Tim's Crabhouse as but one mouth-watering example. The 20-year-old Farmer's Market in Spotsylvania is also a treasure chest of local produce.
Every royal has their goblet of wine and you can have yours in one of Lake Anna's many boutique wineries. High on the wine list are Cooper Vineyards, Lake Anna Winery, 1781 Brewing Company, and Mattaponi Winery.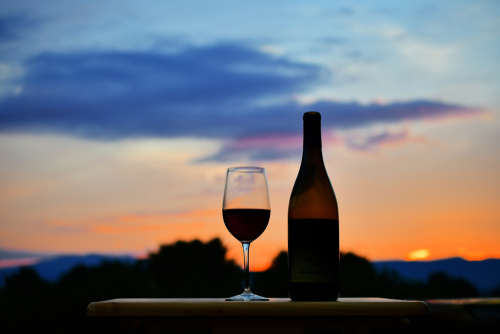 As you go about your royal tour of the town, the Spotsylvania County Museum in nearby Fredericksburg may be one to check off your itinerary. Here you can get insight into the area's history, beginning with early Native Americans and continuing on through the Civil War.
Even royals need their downtime, and Lake Anna State Park is filled with exciting excursions. Boating, fishing, and hiking are always in high order — but you will need to follow the etiquette of the times and armor up: masks will be required by all visitors, in addition to social distancing.
Claytor Lake
Claytor Lake has been lighting up the lives of residents and visitors since 1939. The Claytor Project was created to provide electricity to the region, and the lake was named after Graham Claytor — the man who supervised the project. Since then, the lake has illuminated the town as a popular weekend getaway, in addition to being a sought-out fishing and boating destination.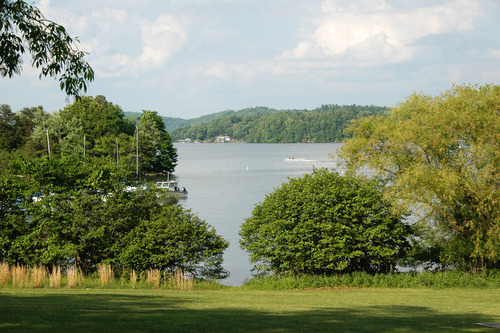 Situated on the outskirts of Roanoke, Claytor Lake is surrounded by the small towns of Belspring, Draper, Dublin, and Radford. The lake is a two-hour drive from Washington D.C., but a train or bus ride can make for a most scenic trip. Roanoke Airport is only a 26-mile ride from the lake town.
Things to Do at Claytor Lake
The town has a plethora of parks and plentiful lake fishing. If you're a hiker by heart, take to the alpine trails of Wildwood, Bisset, and Claytor State Park. If you're still feeling restless, you can also mountain bike your way across the adventurous terrains. But don't be surprised if the sight and sounds of birds make you come to an abrupt standstill: it's easy to get lost in an afternoon of birdwatching.
Claytor has much to offer in the way of food, drink, and live music. Mountain 2 Island at the Rockhouse Marina is a one-stop-shop for all three and then some: they also provide boat rentals, water sport activities and exceptional marine service. Food specialties include Island Salad with Coconut Shrimp as well as their Cauliflower Crust Gourmet Pizza. If you can feel your taste buds coming alive, let your palette light the way to Chattooga Belle Farm Distillery, where you can indulge in a little light whiskey and brandy tasting, only a 30-minute drive from the lake. 
Smith Mountain Lake
It's no wonder that Smith Mountain Lake is known as the "Jewel of the Blue Ridge Mountains."  The crystal-pure waters materialized after the Blackwater and Roanoke rivers flooded the valley, and the lake covers a whopping 20,000 acres with 500 miles of shoreline. The Blue Ridge Mountains also make for an enchanting setting; this gem of a lake is set between Roanoke and Lynchburg, and is less than a five-hour drive from Washington, D.C. You can fly into Roanoke Airport or take the scenic route via train or bus from Lynchburg.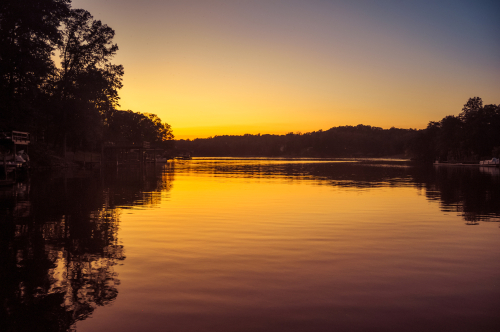 Things to Do at Smith Mountain Lake
The lake is a wonderful opportunity to shine at watersports, where there is no shortage of swimming, power boating, canoeing, sailing, parasailing, waterskiing, wakeboarding, and jet skiing. If you've had your fill of showing off, there's also good old-fashioned fishing to keep that ego at bay. You can also take to the land instead where there are five major golf courses and a host of hiking trails. Smith Mountain Lake Caving and Climbing is also a hands-on approach to connecting with more of the region's natural wonders.
The delicacies at The Landing Restaurant — a waterfront, resort-based restaurant that has a Latin vibe — are a cut above. Starters include Grilled Peaches & Burrata Smores and Beef Marmalade Toast, while a signature entree is the delectable Chilean Sea Bass. Locals love Portside Bar and Grill a.k.a the town's very own tiki bar for its signature "Wings of Paradise" that comes with its special "No Name Hot Sauce." There's also Carl's Place, which has been serving up quite the home-style scene since 1947. 
Smith Mountain Lake also has no problem stealing the show on the film front: you can check out the filming locations of What About Bob and Lake Effects as your trip's bonus material.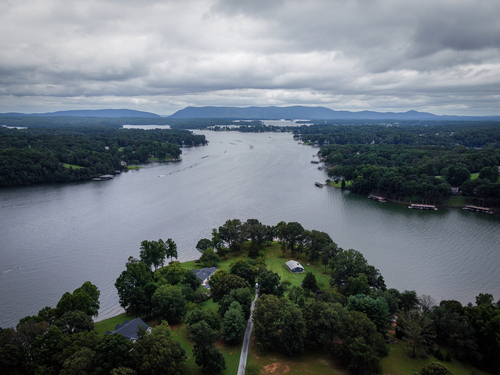 Can't get enough of Virginia's lake towns? Check out one of many vacation rentals around Virginia on Vacation Renter.