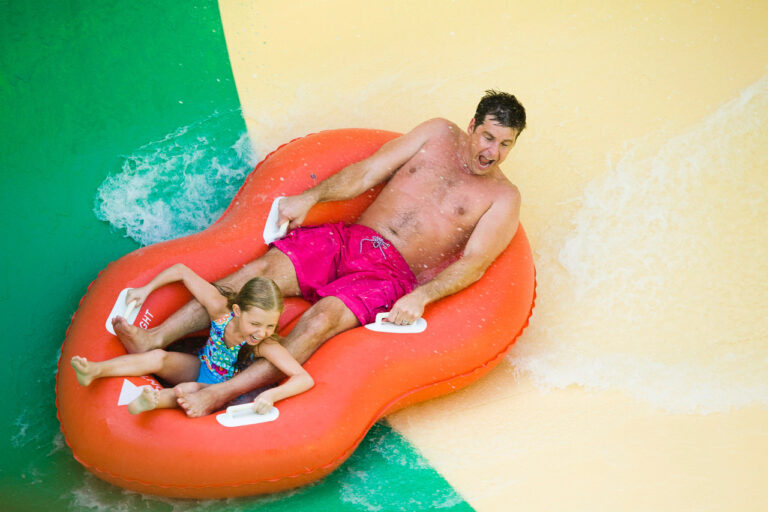 A trip to Sevierville, Tennessee, is an excellent way to spend time with your friends and family with the stunning peaks of the Great Smoky Mountains as your backdrop. Sevierville was founded in 1901 and is now a popular tourist destination in the Southeast. With a population of over 16,000 residents, Sevierville is the largest town in Sevier County. The city is known for its historic downtown district, award-winning Dolly Parton theme park, awesome nature views, and the world's tallest water slide.
So what are some can't-miss attractions in Sevierville? Check out our recommendations below.
1. Visit the Smoky Mountain Deer Farm and Exotic Petting Zoo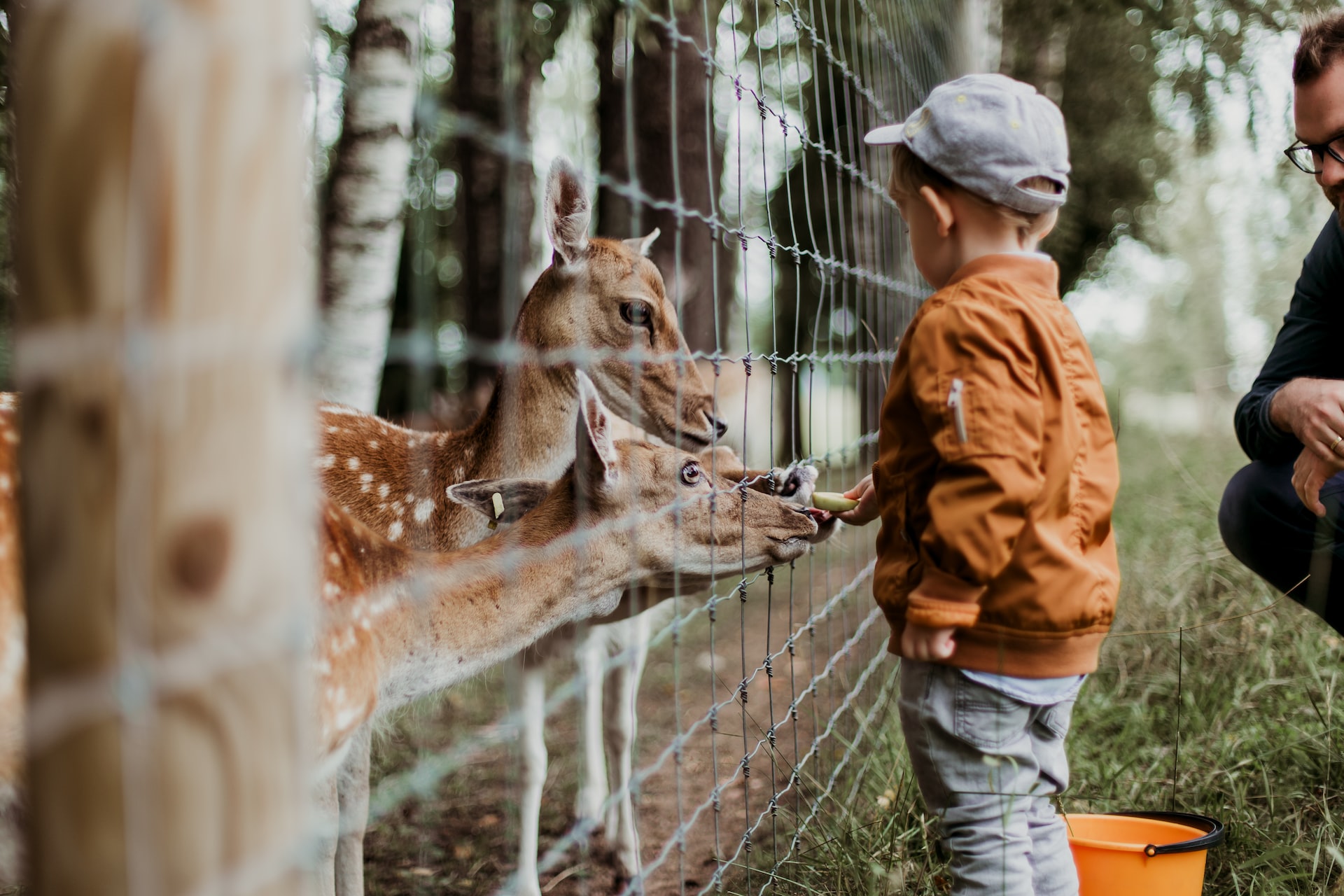 If you're an animal lover, you should try spending the day at the Smoky Mountain Deer Farm and Exotic Petting Zoo. You'll have the chance to interact, pet, and feed a variety of animals, including kangaroos, emus, and zebras. Before you leave, stop by the stables and go for a leisurely horseback ride on the serene mountain trails. The zoo costs only $15.99 for adults and $9.99 for children older than two-years-old, which is a small price to pay to get up close with some of the most special animals on earth!
2. Soar at CLIMB Works Smoky Mountains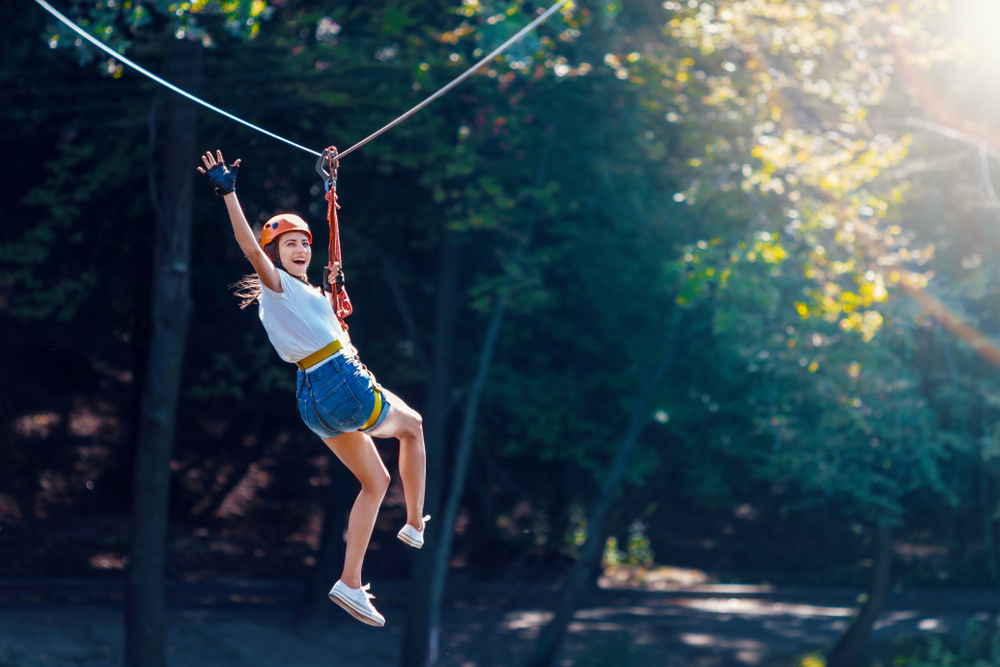 CLIMB Works Smoky Mountains offers two zip-line tours for your enjoyment. Adventure through a couple of hours of sky bridges and zip lines that traverse through lush treetops. Here you'll discover amazing views overlooking the Great Smoky Mountains. Want to zip line with a partner? Check out a course that allows you to zip line side-by-side with your friends and family members. For those who want an up-close encounter with nature but aren't fond of heights, check out the options for water rafting!
For your next trip, try the sister location in Oahu, Hawaii for a taste of tropical adventure!
3. Explore the Forbidden Caverns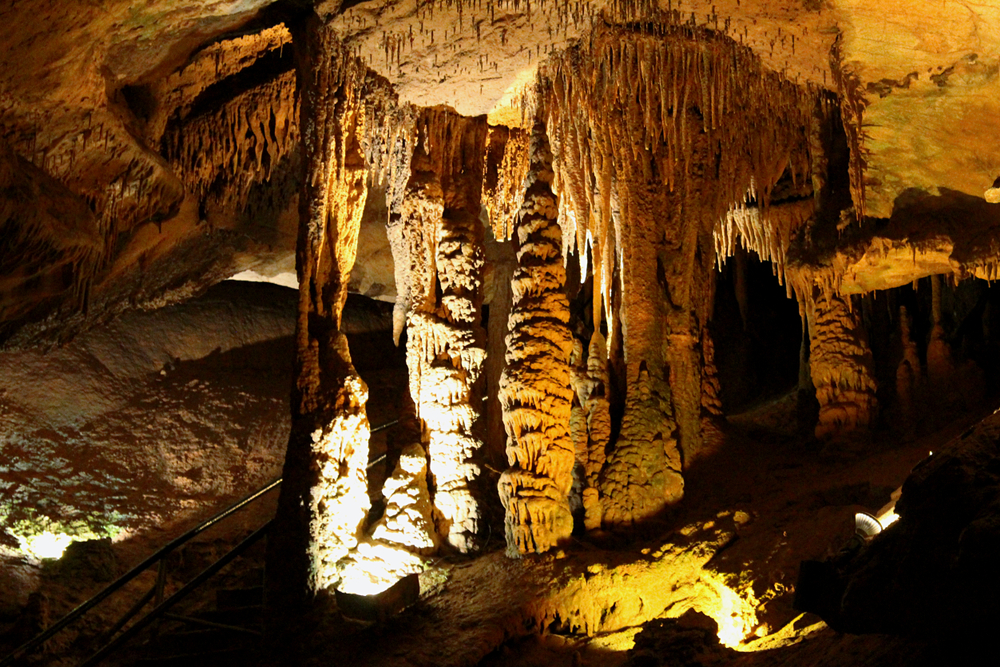 Although Tennessee has more than 8,300 caves, the Forbidden Caverns are a must-see sight for any visitor. You'll explore the cavern via a guided tour that includes superb lighting effects and a plethora of historical facts from a seasoned guide. The caverns were discovered in the 1800s but weren't accessible to the public until the late 1960s. You'll see a variety of formations including stalagmites, stalactites, columns, and flowstones.
Natural chimneys, grottos, and a clear, sparkling stream are just a few of the natural wonders you'll experience as you traverse to the cavern's massive onyx wall.
4. Ride, Spin, and Race at Dollywood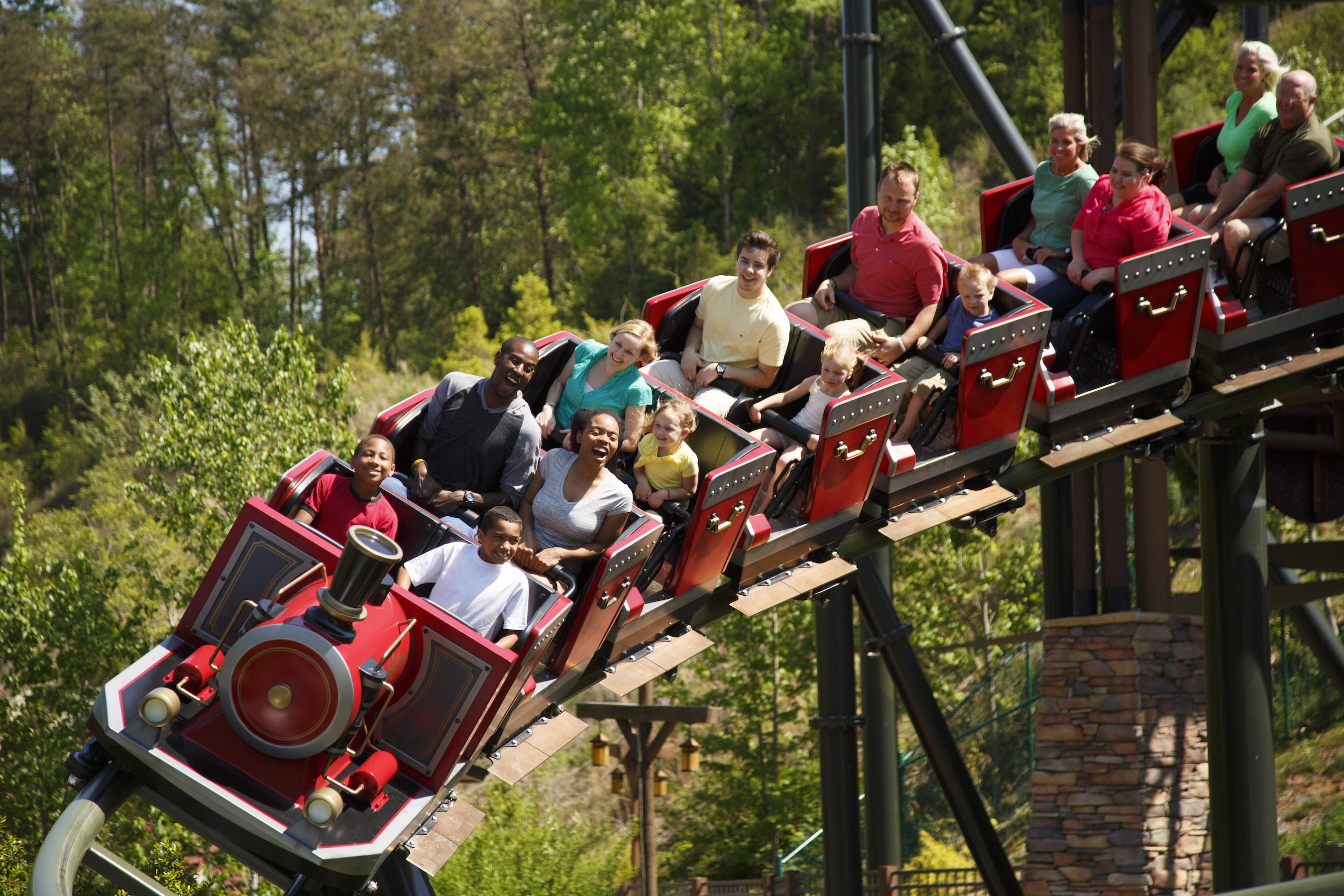 Nestled on 150 acres, Dollywood is a sprawling theme park with more than 40 fun rides, including the exhilarating Wild Eagle, the United States' first wing-style roller coaster. This 21-story ride positions its riders so that they have air above and below them, providing the experience of actually soaring through the air.
If you need a break from all the excitement, then check out the award-winning live entertainment. Choose from a wide variety of shows, including gospel tunes, classic rock, and bluegrass. And of course, no visit to Dollywood is complete without some delicious Southern food.
If you have plans to visit Dollywood during Christmas time, make sure to check out our special guide with all the information you'll need.
5. Climb Aboard a Lifesize Titanic Replica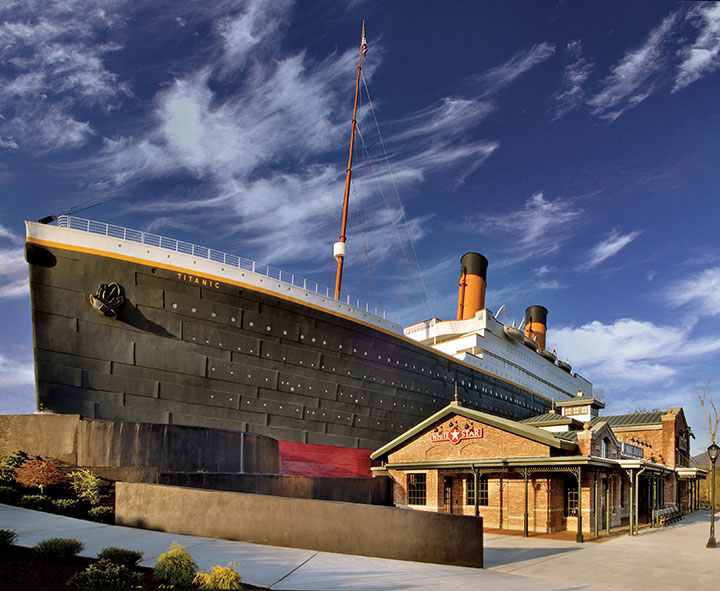 If you're planning on making a trip, or have already arrived, in the Smoky Mountains area, you might be surprised to learn that there's a full-scale replica of the Titanic waiting nearby. This family-friendly venue isn't some dull museum, but a full-on thrilling experience that you will be talking about long after you leave.
When you enter, you'll receive a boarding pass of an actual passenger or crew member. Inside, in the heart of the ship, is a $1 million exact replica of the Grand Staircase as seen in the movie. Other various attractions include touching an iceberg and feeling the 28-degree water, shoveling "coal" in the boiler room, learning how to send an SOS distress signal, and so much more. Before you leave, you'll be able to sit in a lifesized lifeboat and hear true passenger stories.
6. Enjoy Dinner and a Show at Hatfield & McCoys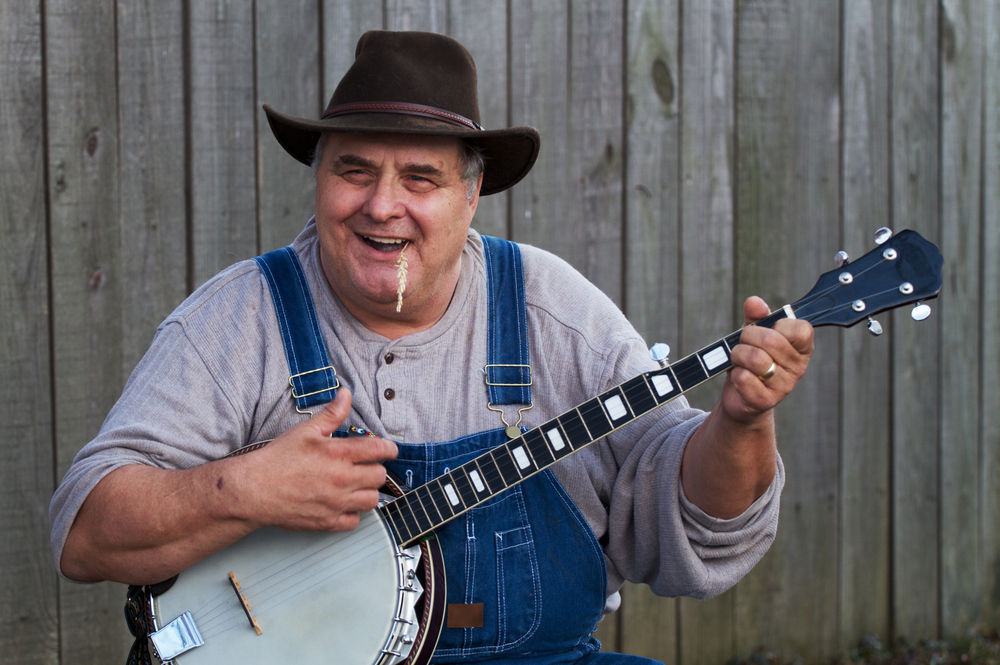 Part homestyle feast, part bickering entertainment piece, the Hatfield & McCoy Dinner Feud promises to bring the laughs. The venue describes the experience as "Feudin' Feastin' Family Fun" watching two bitter rival families, the Hatfields and McCoys, provide endless entertainment in the form of dancing, singing, and slapstick comedy.
You'll also need to make sure you unhook your britches, as this all-you-can-eat Southern homestyle feast includes fried chicken, pulled pork barbecue, smashed taters, creamy cole slaw, buttery corn on the cob, homemade rolls, creamy vegetable soup, and "Granny's special dessert." Vegetarian, gluten-free, vegan, and dairy-free meals are available upon request, and the facilities are fully accessible for individuals with special needs.
Come for the country cooking; stay for some wild hijinks and incredible laughs!
7. Have a Blast at Rowdy Bear's Smoky Mountain Snowpark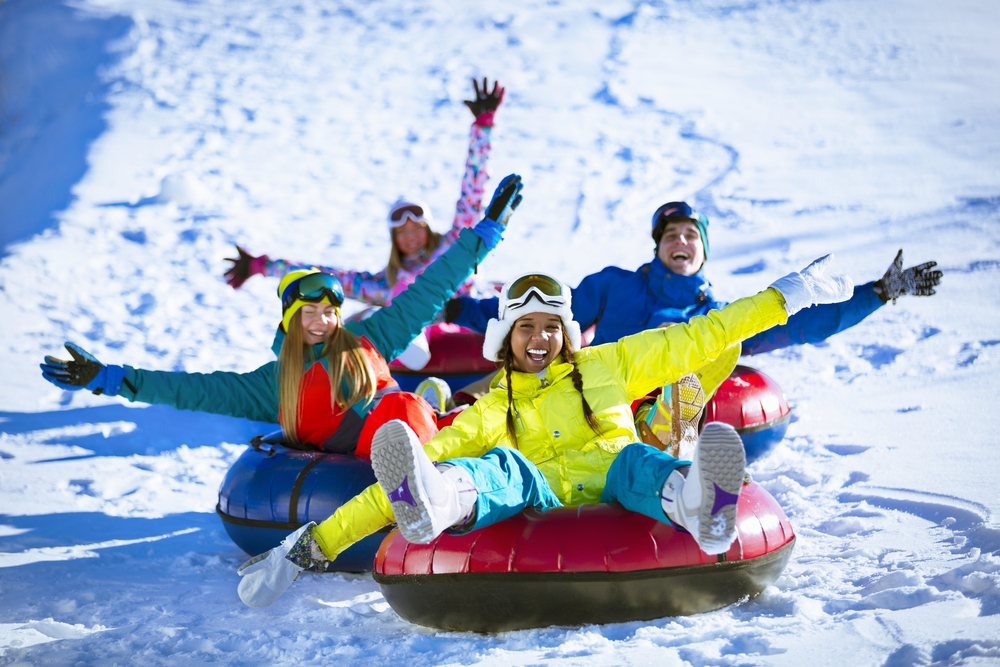 While the name "Snowpark" might have you imagining Rowdy Bear's Smoky Mountain Snowpark as a one-season pony, this park is in fact open across all seasons, 365 days a year. You'll find it across the street from the Titanic Museum and beside the Local Goat Restaurant.
Is there snow on the ground? Then get ready to enjoy the largest outdoor snow tubing hill in Tennessee. Their snow-covered tubing lanes are over 500 feet long — or over 10 school buses in length — accessed by a 70-foot drop. After taking one of two Magic Carpet Conveyors to the top of the hill, you'll be treated to some of the best views in the Smoky Mountains. Plus the Sugar Bears Café and Creamery is onsite, which offers a selection of coffee, hot chocolate, waffle treats, homemade ice cream, baked goods, and assorted concessions.
No snow? No problem, as this venue also has two high-flying coasters, a summer tubing hill, an outdoor jungle gym, and outdoor axe throwing for the older crowd.
Where Should you Stay in Sevierville, TN?
If you're looking for a place to stay in Sevierville, there are plenty of accommodations. From hotels and motels to bed and breakfasts, cabins, and condos, you'll easily be able to find something that suits your needs and budget. For a luxurious experience, consider staying at one of the many resorts in the area.
Other exciting and special areas nearby include Pigeon Forge and Gatlinburg.
Book Your Smoky Mountains Getaway
From thrill rides to cavern tours, these are just five of the many things to do in Sevierville, Tennessee. No matter what your interests are, you're sure to find an activity that will excite and entertain. So get out there and explore all that the Smoky Mountains have to offer.