What could be better than spending time in Jacksonville during the winter holidays? This warm and sunny destination won't have snow, but that's not a bad thing. Check out these suggestions for things to do near Jacksonville, FL, to celebrate the season.
Dickens on Centre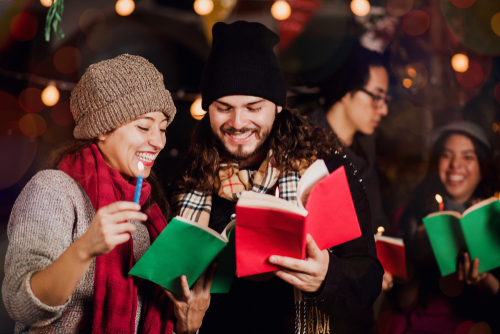 Inspired by "A Christmas Carol" by Charles Dickens, Dickens on Centre is a Victorian-inspired holiday festival that takes place every December on Amelia Island, less than an hour north of Jacksonville. Entrance to this old-fashioned festival is free.
Get ready to experience Victorian performances, themed entertainment, visits from Santa and more. Wander the vendor booths to pick up a few gifts and holiday decorations. Be sure to stick around for Dickens after Dark, a special affair for adults only. This is the perfect chance to delve into some of the darker aspects of "A Christmas Carol," with the ghosts of Christmas Past and Christmas Future.
WinterFEST at Adventure Landing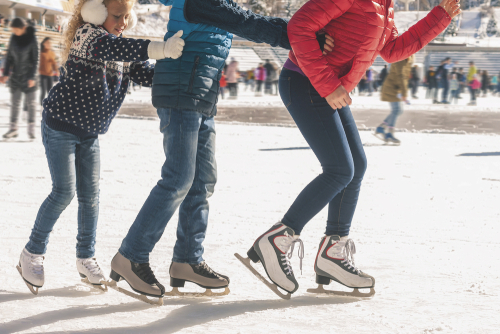 WinterFEST is an annual holiday event that takes place at Adventure Landing in Jacksonville, as the park is transformed into a winter wonderland — nightly snowfalls included! In case you thought you'd be missing snow and ice during the holiday season, the Alpine snow village at WinterFEST will take care of this for you. The kids will love a chance to visit Santa's Workshop, where they can leave their wishlists after having photos taken. You can even try the huge ice slide or go ice skating. If you need to warm up, try roasting s'mores over an open fire or grabbing a mug of hot cocoa.
This annual event is normally held from late November until early January, but exact dates of operation change yearly. Be sure to check their website for an updated schedule.
Jacksonville Beach Deck the Chairs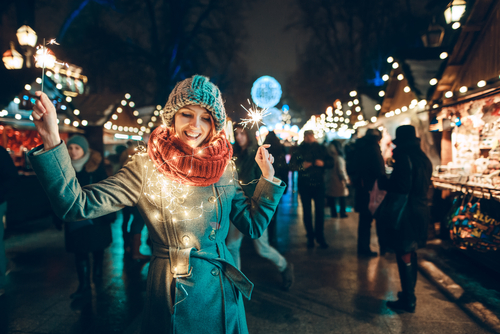 Jacksonville Beach Deck the Chairs consists of an annual light show exhibit that's fun for the whole family. Every year, the local community comes together to decorate lifeguard chairs with colorful string lights and holiday-themed decor.
The event is free and open to the public, but the event helps promote and support the local community. To show your support, you can even donate, as DeckTheChairs is a 501(c)3 nonprofit organization to promote arts and education within the Jacksonville community.
Jacksonville Zoo and Gardens ZOOLights


The Jacksonville Zoo and Gardens hosts an annual holiday extravaganza called ZOOLights between mid-December and the first week of January. This ZOOLights event gives you an amazing opportunity to celebrate all of the joys of the season at the zoo. Tour the grounds of the zoo to take in LED lights that turn the exhibits into an amazing wonderland of illumination. A special lighted train also runs through the zoo, and you might fill an empty stomach with roasted marshmallows too.
Kirby Family Farm Christmas Express


Located in nearby Williston, the Kirby Family Farm invites families out to celebrate the holidays between the end of November through the end of December. Hop aboard the Christmas train to tour the farm. As you ride, you'll be treated to amazing light displays that will instantly get you into the holiday spirit. You can also enjoy lots of other activities at the farm, including an acrobatic show, a magic show and the showing of Christmas classic movies on a huge movie screen. Ride a carousel, play games and enjoy seasonal treats while you're there too.