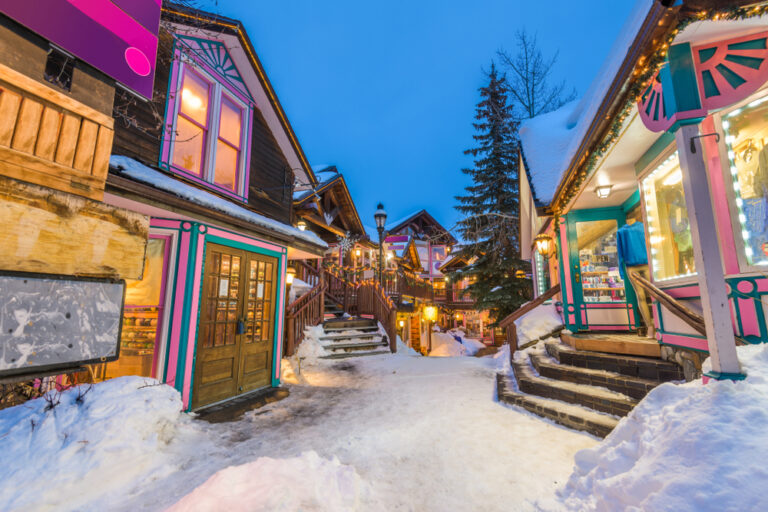 The VacationRenter team is no stranger to planning ski trips. To save you some headache on your next Colorado winter vacation, check out our industry pro tips and secrets for hitting the powder in the Centennial State.
Planning Early Saves Money
Before we even start on where to go, we recommend approaching this trip with the mindset of planning early. Local accommodations and transfers get booked up fast. Colorado skiing is some of the most popular in the country, so it will be a good idea to start planning for your winter vacation at least six months ahead of your planned trip.
Pick a Ski Resort
If you are coming from out of state and have never visited Colorado before, picking the right area can be hard. With so many epic mountain ranges one can easily get overwhelmed with trying to go to the perfect mountain to get the right powder. Check out our favorite ski locations range across this adventure-filled state.
Keystone
Located just two hours from Denver, visitors can easily fly into the state's capital and find easy transportation to Keystone Resort. The mountain offers a terrain park and is also known as a great location for beginners. With day passes for lift tickets starting at just $70 and the fact that you can find an awesome rental near the mountain, you are pretty much already there. Enjoy the crisp cold weather and take in the Colorado vibe at any of Keystone's awesome ski locations.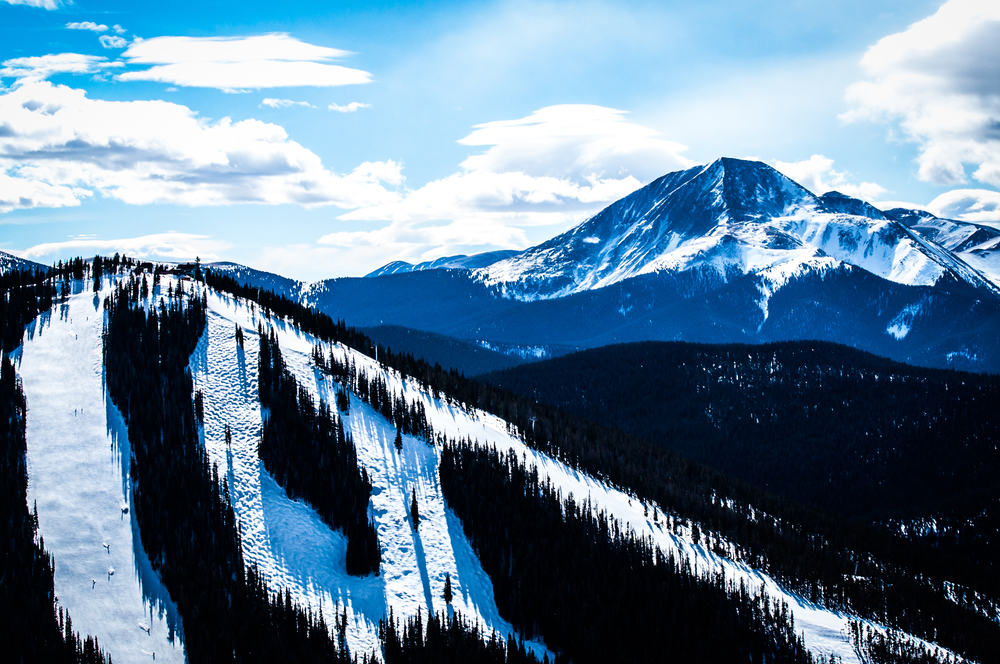 Breckenridge
Right next door to Keystone and also two hours from Denver is the well known ski town of Breckenridge. With a seemingly endless supply of snow in the winter, this mountain range creates a ski paradise.
Due to the high altitude of this mountain town, the season typically lasts from November to April. Thanks to a longer season there are often better deals on lift passes later in the season. A longer snow season also brings a more localized community. The nightlife scene in Breckenridge is very well known. Visitors can ski all day and go out on the town for great food, drink, and live music at night.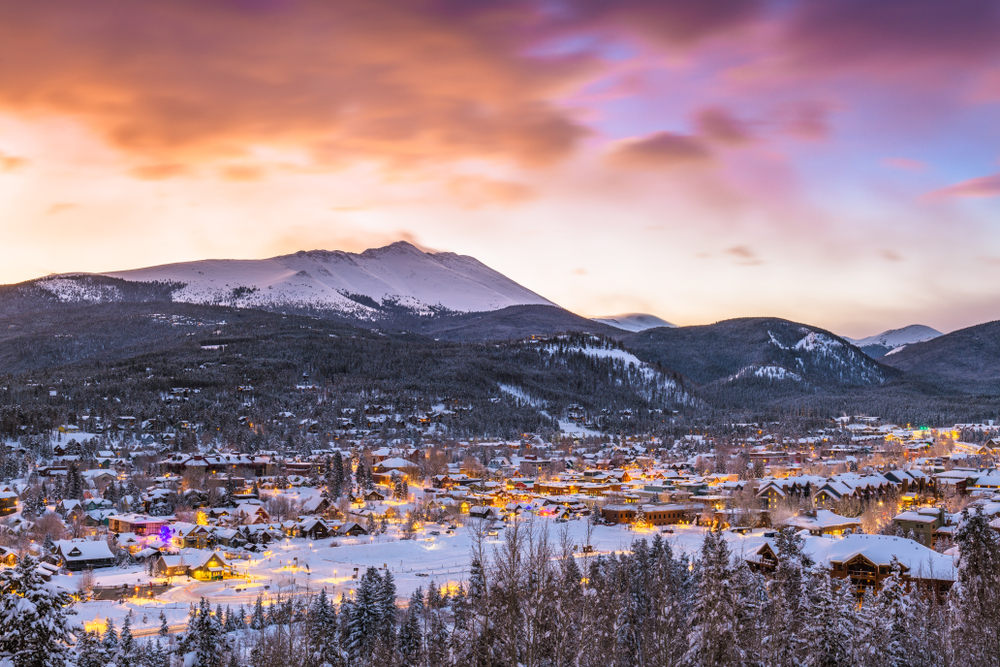 Aspen
With a small airport, getting to Aspen is a little bit more difficult than our other recommendations. Situated about 4 hours away from Denver International Airport, transfers to Aspen are still readily available. While known to be a bit on the expensive side, the skiing in Aspen is 100% worth it. The world known destination is made of four mountains and home to some of the best snow in the USA. Patrons can purchase a one pass that works for all four mountains known as Aspen Mountain, Aspen Highland, Snowmass, and Buttermilk.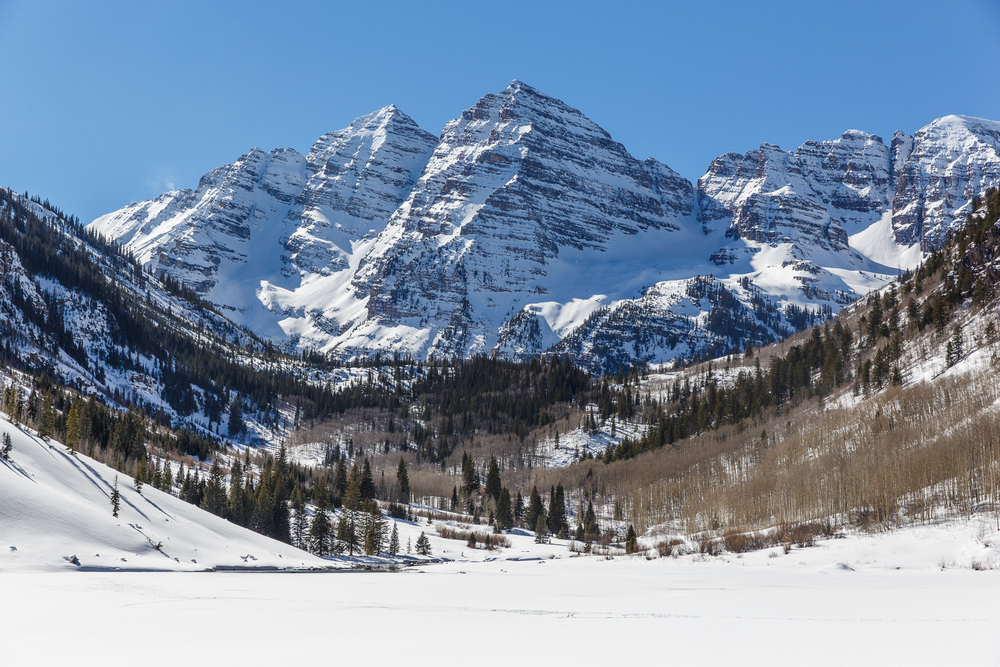 Renting Gear vs. Bringing Your Own
This is a big decision, so choose wisely. Bringing your own gear is ideal for many reasons. You are used to it, you'd like to get your money's worth, and it's likely better quality than a ski resort rental. Yes, flying with gear is a huge hassle, checking it on a plane is a big cost and it's no fun walking through the airport with your luggage and ski equipment.
The truth is, it's up to you. Renting gear is pretty easy, not too expensive, and the gear is usually pretty good quality. Just make sure to account for costs, time, and effort. Meaning, weigh the costs of checking your equipment against the costs of renting.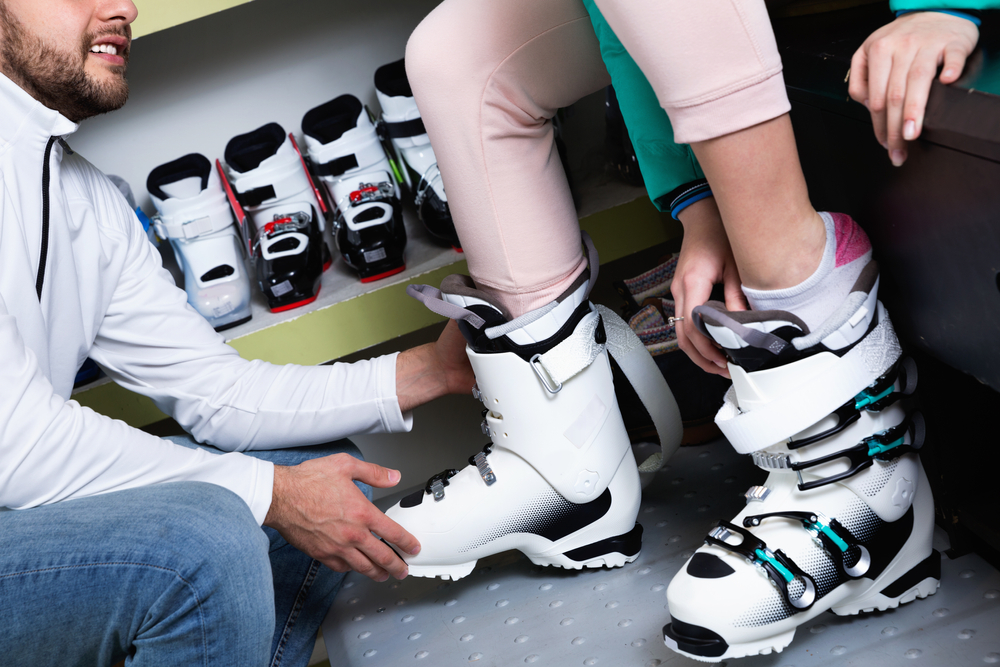 While checking gear may be more expensive, you should account for the time it takes you to head over to a rental location and how long it takes to try on the right size. You are likely planning a special vacation and spending the extra time at a rental place is an extra chore that can be avoided.
Take Time to Acclimate to the Elevation
It's recommended to give yourself a day to acclimate to the higher elevation before heading out to the mountains. Use that first day to take in the view of the snow-topped mountains, get unpacked and charge your internal batteries for the rest of the vacation.
We know the idea of taking a spontaneous Friday off, heading on a quick flight to CO, then being back for work on Monday sounds great, but not accounting for elevation change can be pretty harsh on your body. Play it safe and plan the trip wisely with this information. A ski trip is no half measure, make the most of it!
Stock Your Rental Properly
Many Colorado rentals have full kitchens, take advantage of this! Go ahead and stock the fridge and the cabinets with plenty of food. Skiing is exhausting, or at least it should be in our eyes, so having the food on hand will make the end of the day more relaxing. Especially since ski resorts are notorious for exceptionally expensive food. Make sure to stock up with lots of water for hydrating. The higher altitude can cause dehydration, so stay ahead of it by hydrating early.
Add some wine and beer if that suits your crowd. You can all rehash the day's events with a libation or two. Especially since many regard Apres Ski as the best part of skiing. Keep in mind that higher elevations can increase the effects of alcohol.
Bonus Tip: Don't forget the firewood if your rental has a fireplace! Nothing says relaxation like burning a fire in a wood-burning fireplace or outdoor fire pit. If your vacation home offers this, and many do, make sure there's a stack of wood ready to use. Often times, the owners can have a supply delivered before your arrival if it isn't already there. Have a lighter on hand. Sometimes it's the little things that get the job done.
Time to Ski Yet?
You are almost there! Your ski adventure of a lifetime awaits. Keep up with Vacation Renter's awesome blog for more helpful guides for Colorado.