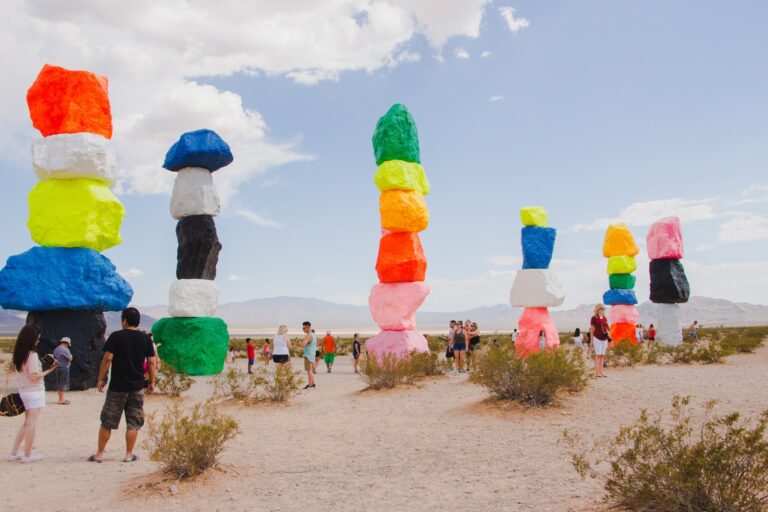 From sea to shining sea, America offers a variety of scenic travel destinations. Some top destinations people flock to year after year include Nashville, Tennessee; Austin, Texas; the yearly Mardi Gras spectacle in New Orleans, Louisana; and Washington, D.C.
From the sandy-white beaches in Florida to stomping through the concrete jungle of the Big Apple, America offers plenty of space for people looking for entertainment, relaxation, adventure, or peace. Here, we cover seven of the best travel destinations that you should add to your travel bucket list.
1. New York City, New York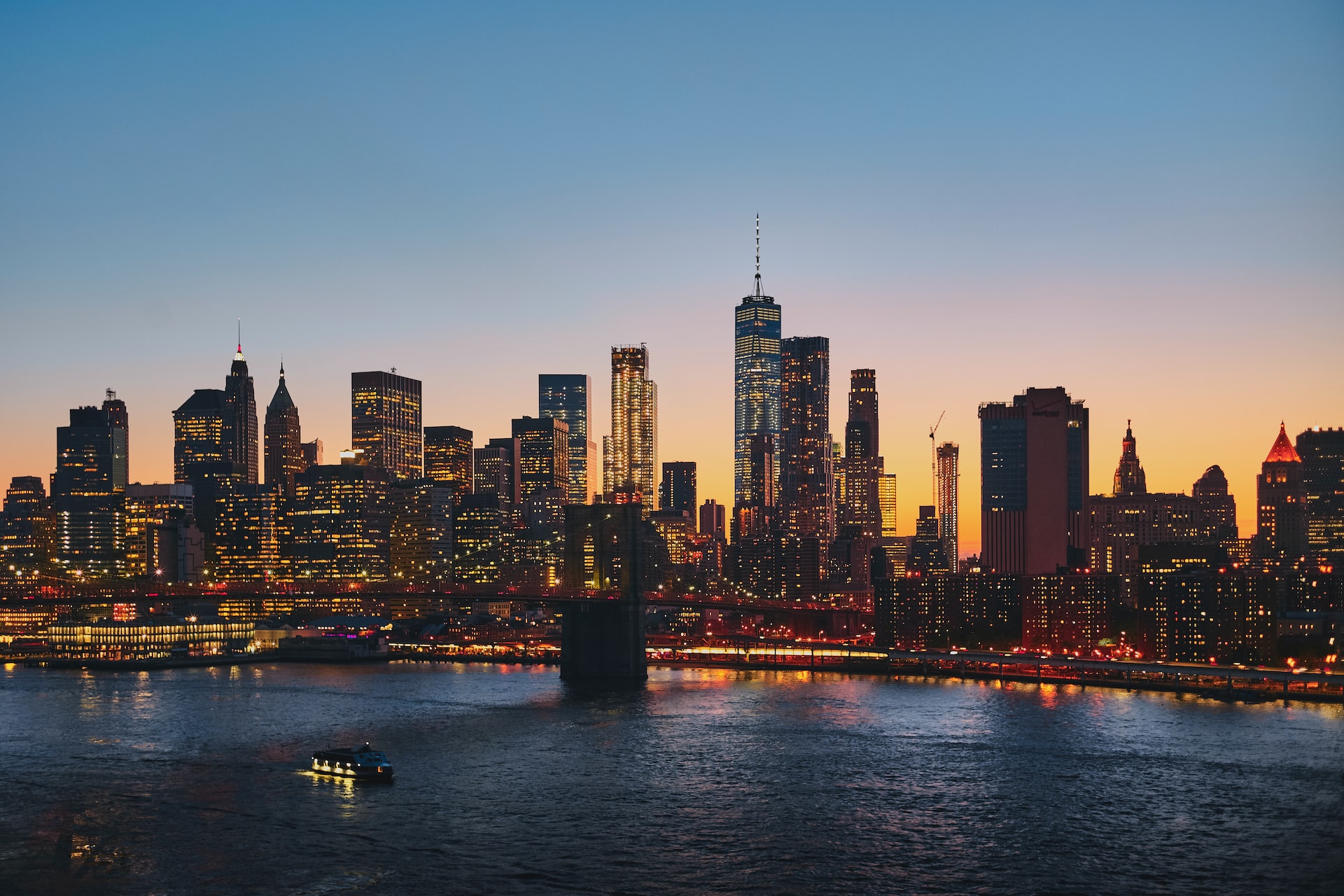 Hands down, New York City is one of the most well-known cities in North America and the world. Its fast pace and cultural vibrancy make the city that never sleeps a popular destination.
New York City is home to some of the best architecture, food, and culture. However, it can get pretty warm and humid in the summertime, so you may want to head to local beaches for some fun in the sun. The iconic Coney Island offers three miles of sandy beaches, theme park rides, and, of course, a great deal of ocean splashing. Located nearby, you can visit more than 500 species of marine wildlife at a safe distance. The New York Aquarium connects New Yorkers and visitors to local and exotic sealife.
Are history and culture more your thing? You're in luck! Head to the Metropolitan Museum of Art, also known as "the Met" for short. This highly acclaimed art museum features a vast collection of historic works from ancient civilizations to the present day. If lines are long, New York City has many other art galleries that feature local and national artists.
We can't forget about the food — after all, so many delicious favorites are named after New York — from cheesecakes to clam chowders and even sandwiches. (Looking at you, Rueben!) You can quench your inner foodie with quick bites at local cafes, grab a hot dog or an ice cream in Central Park, or sit down to a belly-filling, hearty Italian meal.
2. Yellowstone National Park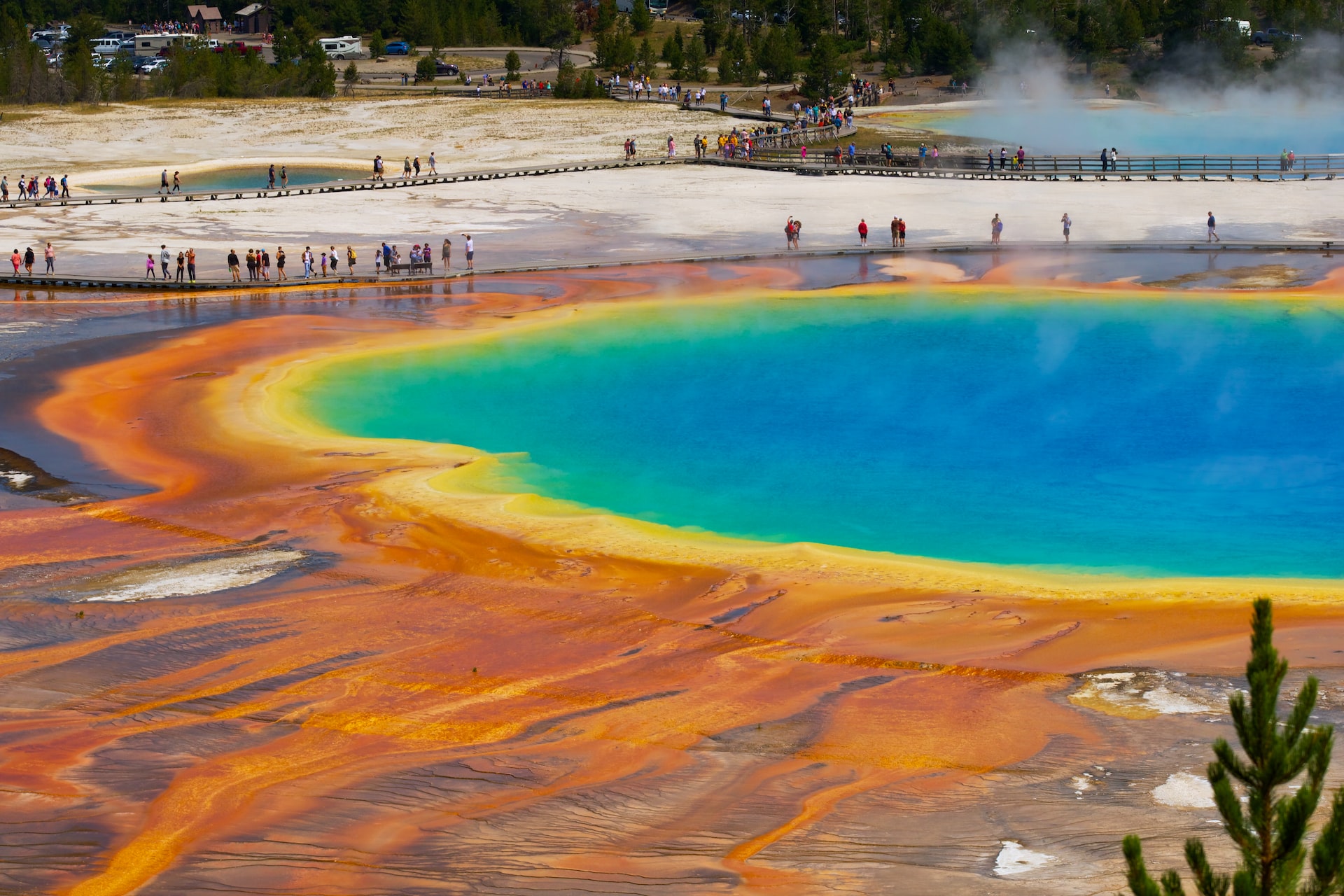 As the first designated national park in America, Yellowstone National Park attracts millions of visitors each year. This massive national park crosses three state lines: Wyoming, Montana, and Idaho.
Those who love outdoor adventures will enjoy all the national park has to offer. You can hike and explore the hot springs and geysers, and the wildlife here is abundant. You can see so many different kinds of species depending on the season. Migrating bears, bison, moose, and birds are commonplace and protected by conservation efforts. When animal watching, always keep a safe distance of at least 100 yards in the presence of wolves or bears, while 25 yards is a sufficient amount to distance yourself from other types of wild animals found in Yellowstone.
Yellowstone National Park offers several backcountry campsites, traditional campgrounds with amenities, and hotel or cabin-style lodging. When choosing accommodations, keep in mind that Yellowstone is a seasonal destination, meaning its climate and environment change significantly with each passing season. It's a good idea to consider the time of year when planning your stay, as peak seasons are generally in the spring and summer, which together experience some of the largest crowds.
3. Grand Canyon National Park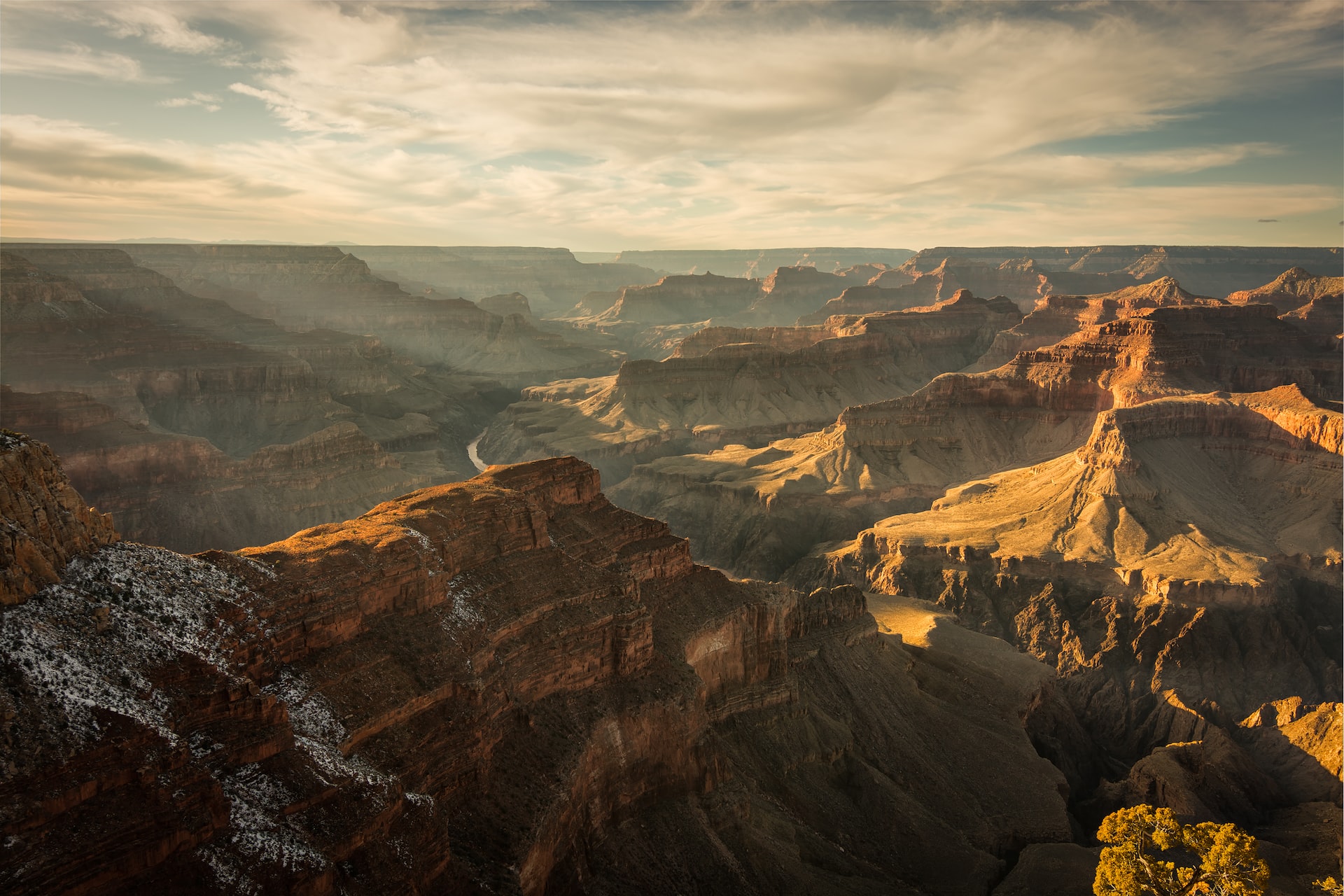 The Grand Canyon makes up 277 miles of the Colorado River in Arizona. With the South Rim open 24 hours a day, this national gem offers adventurous hiking trails, breathtaking views, and layer upon layer of natural history.
When planning a visit the first time, you'll want to decide what area of the park to visit. The Grand Canyon is divided into two parts: the North and South Rim. Visitors can also visit the Skywalk, a modern overhang jutting out into space over the canyon. Managed by tribal patrons, the Skywalk is a popular attraction and includes guided tours, shopping, dining and lodging, and waterfalls.
Keep in mind: the North Rim runs a short season. Because of heavy snow during the winter months, the area is open from May 15 to October 15. However, the South Rim is open year-round. You can travel by train and visit the Grand Canyon Village. Here, you can find a wealth of local history, including Lookout Studio. Designed by Mary Colter, the studio can be found within the canyon rim and provides a stunning view of the canyon's natural beauty.
4. Aspen, Colorado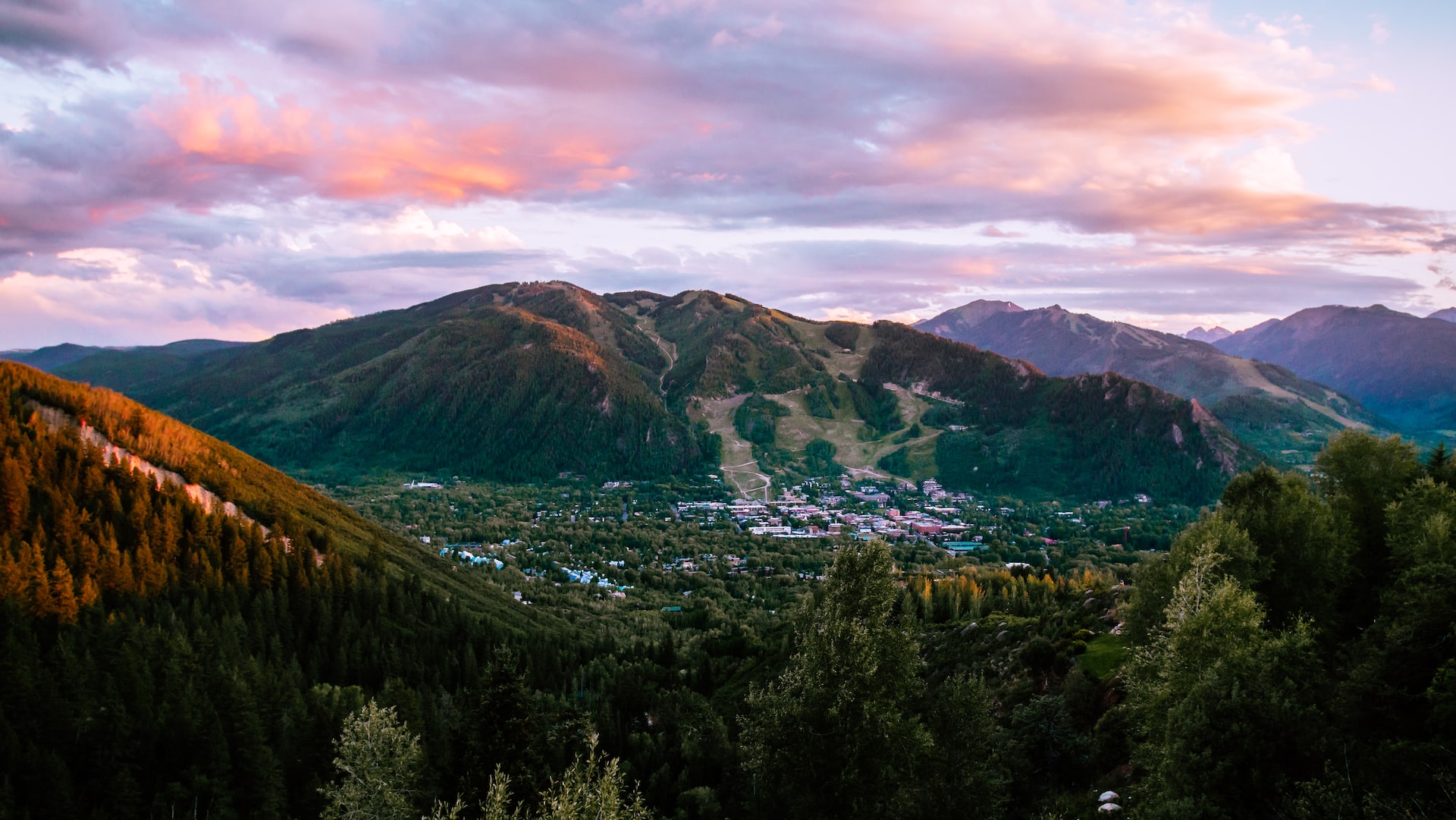 Located in the Colorado Rocky Mountains, roughly four hours southwest of Denver, Aspen offers a small-town feel and year-round outdoor adventures for residents and vacationers. You likely know Aspen for its snow, but this Colorado beauty offers kayaking, whitewater rafting, biking trails, and scenic drives with nearby casinos and even a mountaintop rollercoaster coined the Alpine Coaster.
One could say that Colorado was made for hikers. From beginner to expert, Aspen is home to vast amount of hiking trails. You can trek for days across the 28-mile Four Pass Loop or hike and picnic for the day in the Grottos. The Grottos feature a waterfall, ice cave, and many smaller, easier trails.
To close out the day, Aspen offers plenty of nightlife and live music experiences. Although it's a small town of roughly 7,000 residents, Aspen has multiple live music acts and summer festivals.
5. Las Vegas, Nevada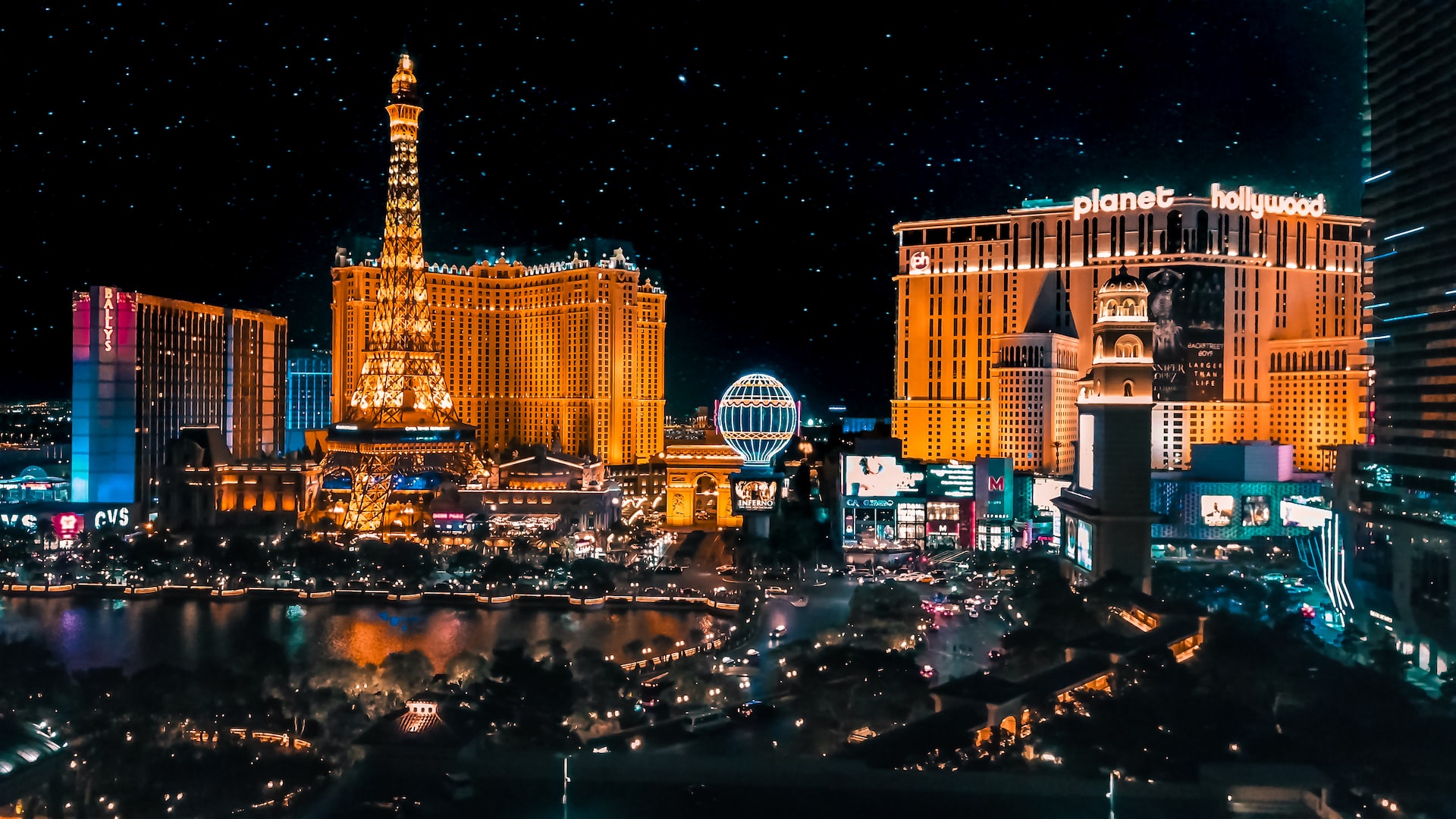 Landlocked between California, Arizona, Oregon, Idaho, and Utah, Nevada rests in the southwest portion of the United States. Although in the Mojave Desert, Las Vegas has a ton of things to do in terms of luxury experiences and titillating nightlife.
Of course, you should visit a casino at least once while there. However, there's so much more to see and do beyond the famous casinos in Vegas! By simply taking a walk down the iconic Vegas Strip, you'll notice attractions like the High Roller Ferris wheel, the Eiffel Tower viewing deck, and the Stratosphere Tower, where you can see this legendary city from above. Outside the city, be sure to check out the Hoover Dam and go for a hike at Red Rock Canyon to get a feel for the desert. Fans of History Channel shows like Pawn Stars and Counting Cars should also be sure to visit the Gold & Silver Pawn Shop and Counts Customs to see actual sets where the shows are filmed! Foodies also will not be disappointed as this city is filled with top-rated restaurants to discover.
6. San Francisco, California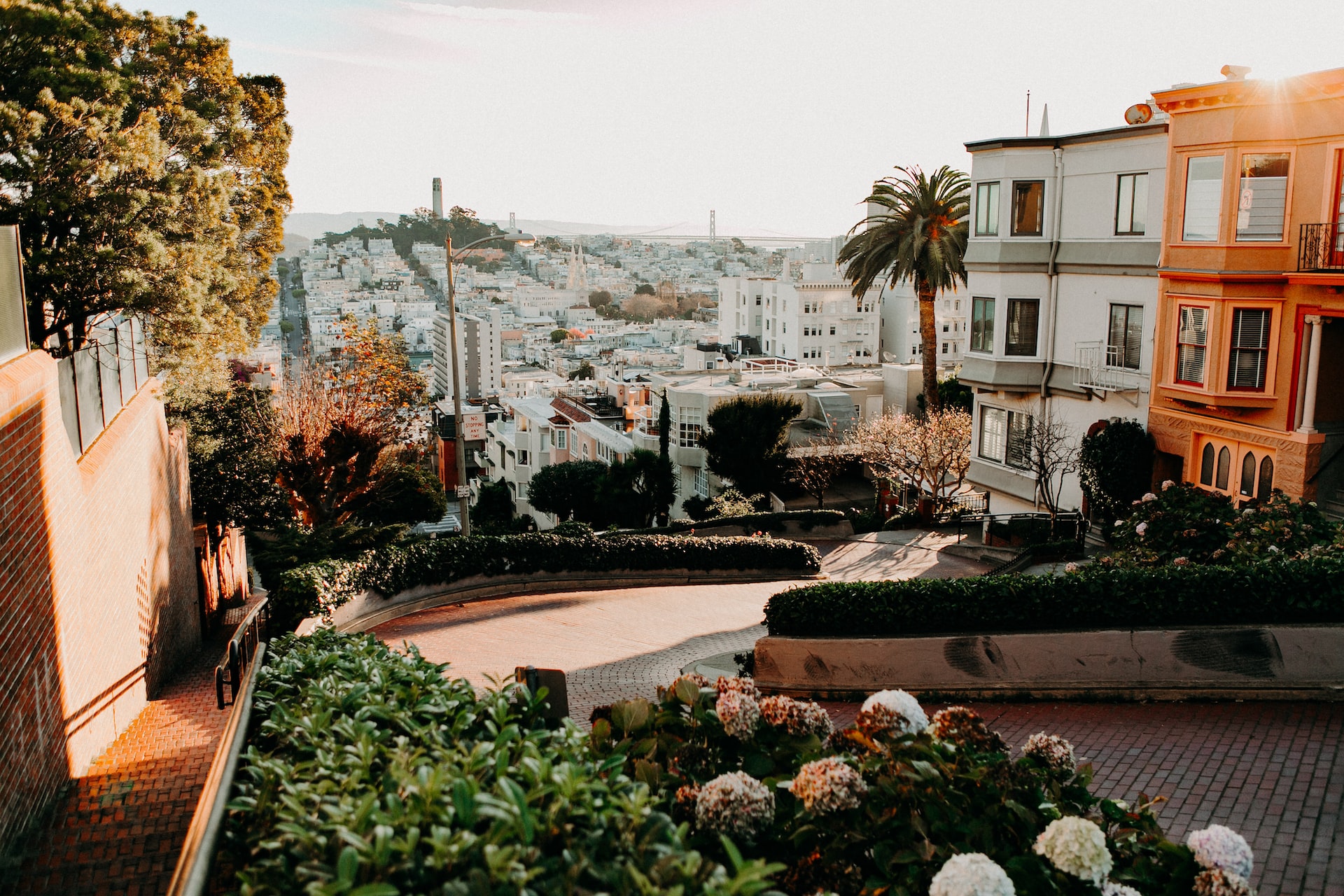 San Francisco offers travelers a unique look at American life with an abundance of diverse, colorful neighborhoods and numerous city attractions.
Running alongside the Pacific Ocean, visitors flock here to see the Art Deco styling of the historic Golden Gate Bridge. At either end of the bridge, you can visit San Francisco's urban national park. You can hike, explore garden paths, and enjoy vista overlooks.
For day-trippers, visit wine country found in Sonoma County or the unending sights of Yosemite National Park. Known for its waterfalls, Yosemite is about a four-hour drive from San Francisco and can make an excellent day trip. While there, you can visit Mariposa Grove, home of some of the largest sequoias on Earth. If sampling the best California wineries is what you're after, Sonoma wine country is about two hours north of San Francisco, making it another fun day trip option.
7. Miami, Florida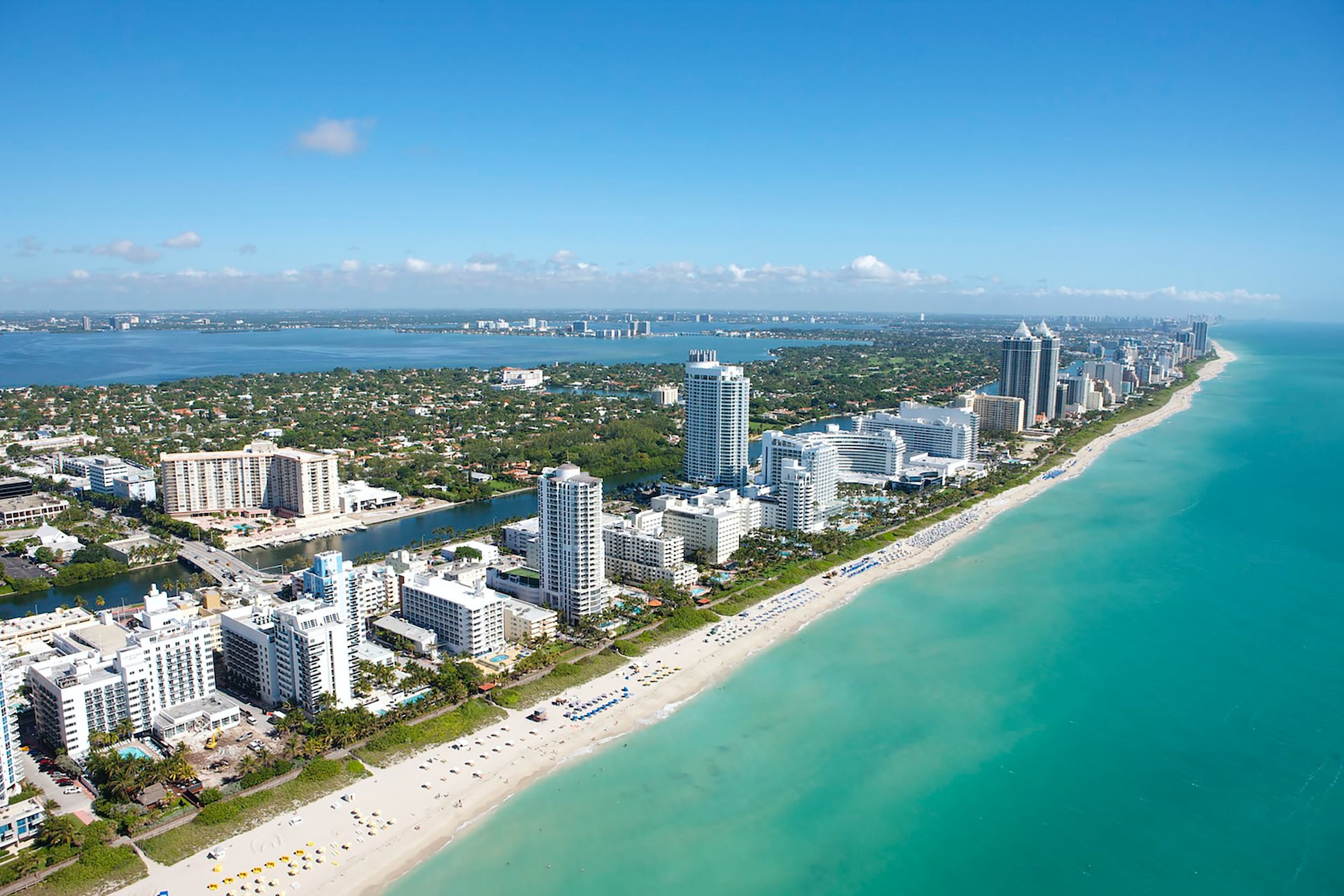 With beautiful white-sand beaches lined against the Atlantic Ocean, and with the Caribbean Islands just a short plane ride away, Miami is centrally located to plenty of sightseeing, nightlife, and relaxation. It may not be the all-out Hawaiian resort vacation you're looking for, but it sure makes a close second.
For a step back in time, visit the 12th-century Spanish Monastery. Constructed in northern Spain and brought to the U.S. piece by piece in 1925 by order of William Randolph Hearst, this magnificent piece of Spanish architecture has found a new home in Southeastern Florida ever since.
For families or kids at heart, while in Florida, you can take a four-hour drive north to Orlando and visit Walt Disney World. A favorite American theme park, Disney World brings it all together in one location. See your favorite characters at Magic Kingdom or get in on the action at Disney's Hollywood Studios.
Explore America
From sunny Los Angeles to the southern swelter of the French Quarter in New Orleans, and on up to crisp and mild Boston, Massachusetts — the USA has a wide number of vacation spots for different tastes and interests.