Combine the peace of the High Sierra with the promise of adventure exhibited by the still-active Lyell and Maclure Glaciers, and you have a place like no other: Yosemite National Park. Since 1864, this swath of nearly 1,200 square miles of wilderness has been protected, preserving thousands of miles of pristine nature. Today, the park is world-famous for its dramatic waterfalls, deep valleys, giant sequoias, expansive meadows, and lofty mountains, making it the perfect place for your next adventure.
Does being surrounded by the crisp air of California's Sierra Nevada range, astonishing waterfalls, and towering sequoias sound like the perfect getaway? We think so too, which is why we've compiled a list of the best glamping spots you can find in and around this national park.
1. AutoCamp Yosemite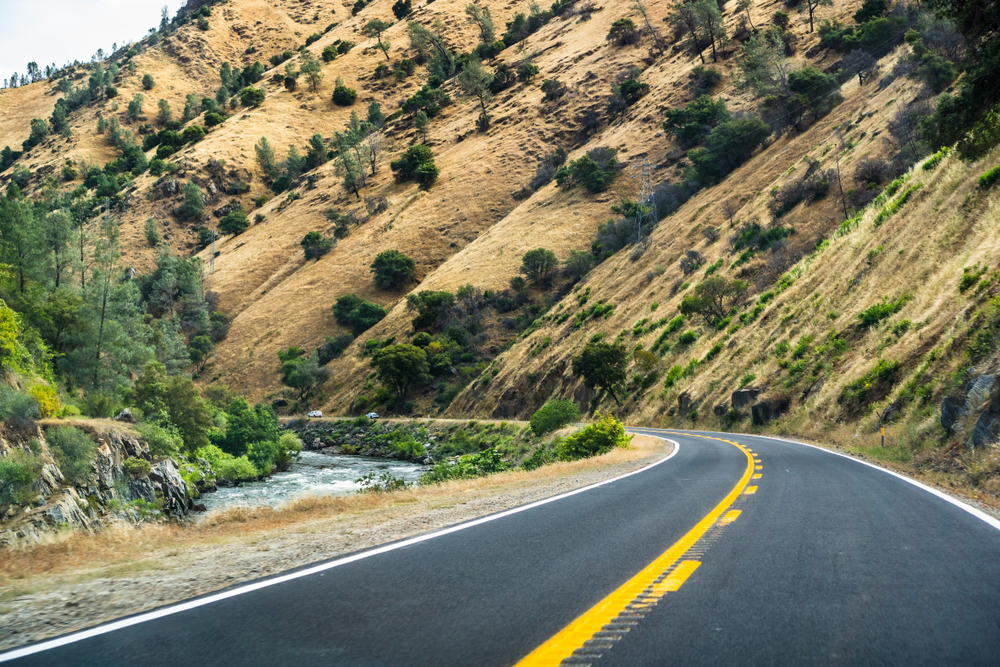 In search of the perfect spot for outdoor recreation? Take Highway 140 from Mariposa, drive up to 2,960-feet elevation, and you'll end up in Midpines. Highway 140 provides a scenic view of the area's famous meadows and woods. Known for its idyllic views, Midpines allows hikers to explore parts of the Sierra National Forest with plenty of hiking trails.
Book your stay in Midpines at AutoCamp Yosemite. Get round-the-clock front desk support, cook up some veggies or meat on the barbecue, and take advantage of AutoCamp's complimentary Wi-Fi. Guests rave about these luxury camping accommodations, giving AutoCamp 4.5 stars, and boast about the location, quality of service, and ability to relax on-site.
Amenities
24-hour front desk and a concierge service
Year-round outdoor pool
Free Wi-Fi and private parking
Pet-friendly
2. Yosemite Pines RV Resort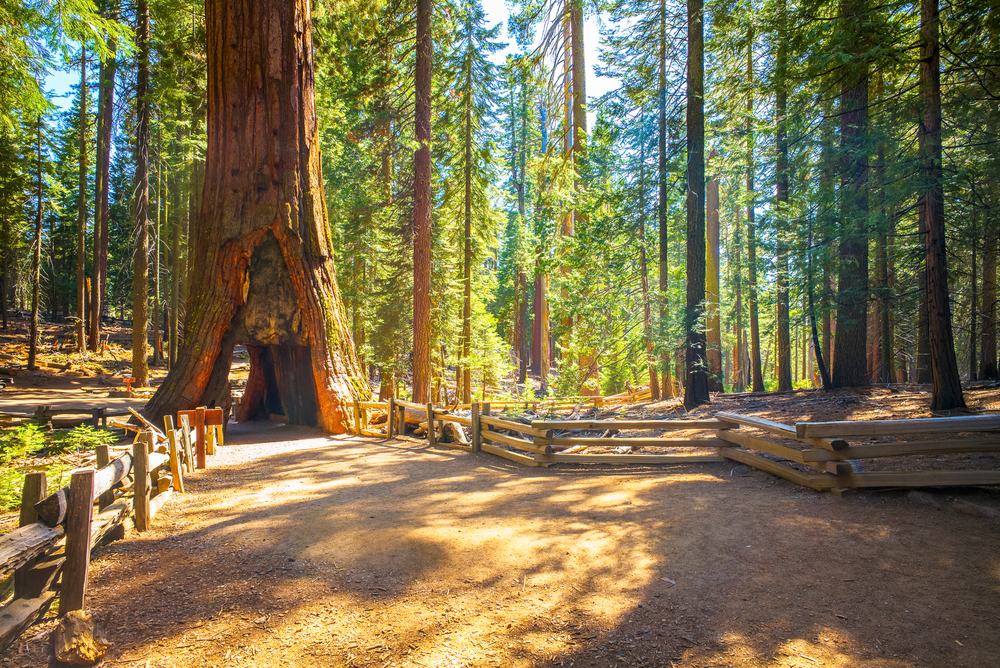 If you're looking for a few different glamping options, consider the Yosemite Pines RV Resort. Here, your options range from RV spots to a covered Conestoga wagon! Whether you pull up in an airstream or decide on a covered wagon, you'll be sure to enjoy some modern comforts. The resort also offers retro trailers complete with a queen-sized bed, a kitchenette, and fully furnished yurts.
Yosemite Pines RV Resort in Tuolumne County is just minutes away (22 miles) from Yosemite's West Entrance for easy park access.
Amenities
Swimming pool
Panning for gold
Horseshoes
Petting farm
On-site clubhouse and games area for your family to enjoy
3. Yosemite Lakes Yurts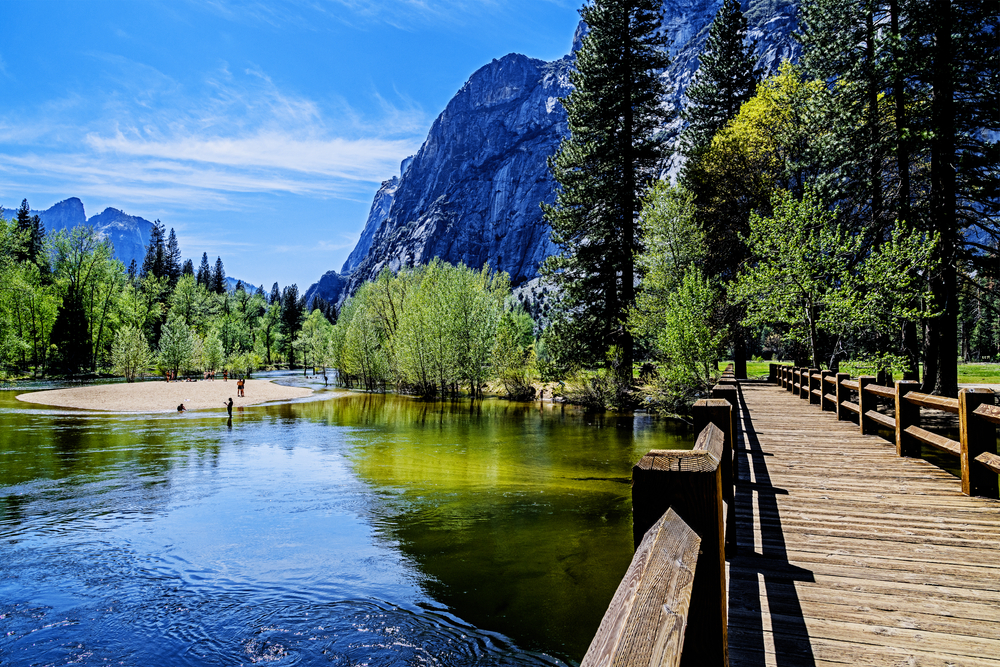 The units at Yosemite Lakes Yurts offer flat-screen TVs with cable, air-conditioning, and a kitchen equipped with a fridge, microwave, and a toaster. You can also commandeer a coffee machine and a stovetop if need be. Every yurt also includes a private bathroom with a shower. Some yurts will also include a dining area and an outdoor patio area to enjoy a meal or story with your campmates.
You can pick up some last-minute items at the Yosemite Lakes Country Store, and enjoy the nearby stream and the natural beauty of the area. Yosemite Lakes Yurts is located in Harden Flat, just 20 miles from Yosemite National Park, and includes free parking.
Amenities
Private bathroom with a shower
Flat-screen TV with cable
Dining area and outdoor patio
Free parking
4. McMillan Ranch Yosemite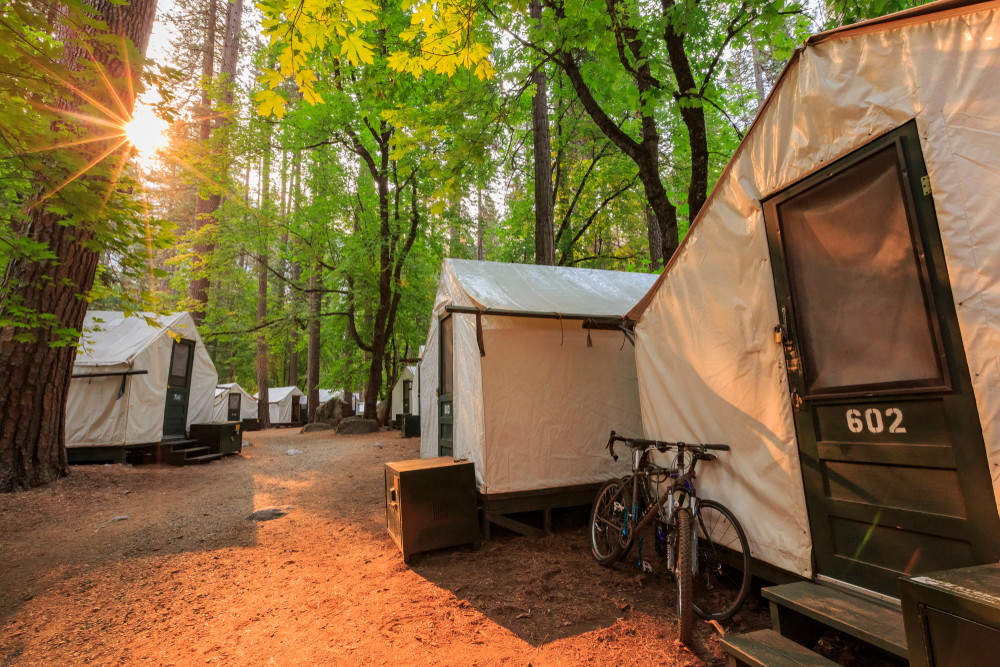 If you prefer to enjoy the solitude and beauty of nature with four solid walls around you, a tiny home like this one at McMillan Ranch Yosemite might be just the thing for you. You'll be nestled under the trees in a beautiful and unobtrusive space, with all the comforts of home and a comfy bed. And if you want to share your photos on social media, or you have to check-in at work, there is also free Wi-Fi at the site.
McMillian Ranch Yosemite also has a beautiful garden where you can pick a plump tomato, or grab some fruit off a tree. You can laze away the day among the wildflowers and native wildlife, or take a short drive to Yosemite National Park which is just 27 miles from the South Entrance. Or if the park isn't on your agenda, you can enjoy nearby Bass Lake and the other many attractions around the Yosemite Valley.
Amenities
Air conditioning
Microwave
Bath with shower
Free Wi-Fi
5. Yosemite Valley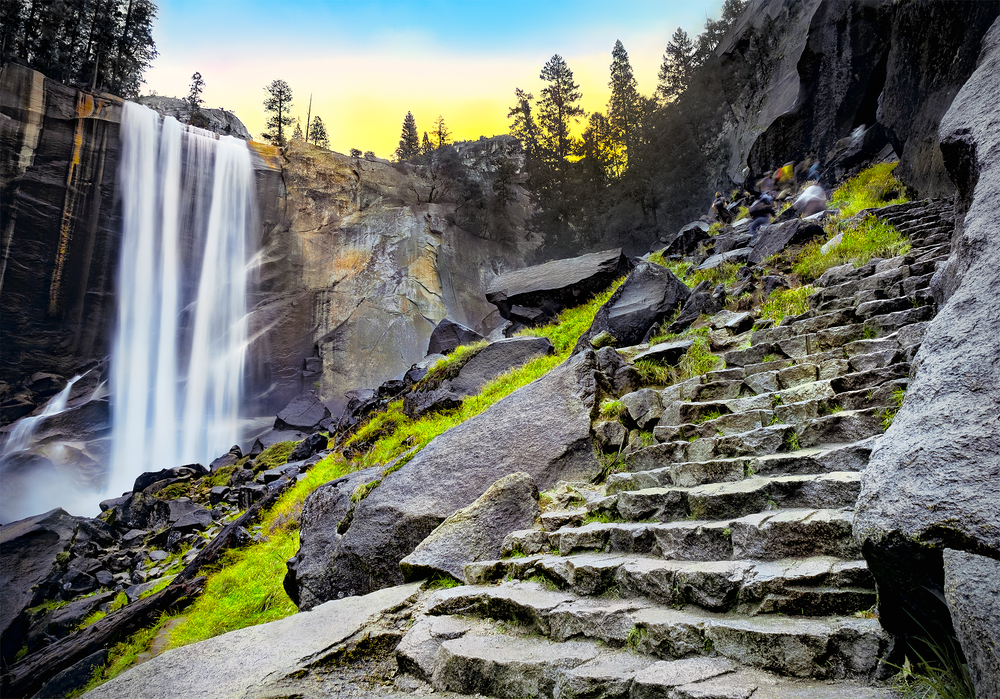 The Yosemite Valley is among the most beautiful vacation destinations in the U.S. Opportunities abound to do and see just about anything a nature lover could imagine. With hiking, boating, fishing, and glorious sights around you, you'll find the Yosemite Valley to be a memorable experience for family vacations, honeymoons, or exploring with friends.
Yosemite Valley makes up just 1% of Yosemite National Park, but it includes picturesque beauty like majestic waterfalls, granite monuments, and expansive vistas. Bucket-list hikes like Half Dome, Glacier Point, and Bridalveil Falls are just a few of the most talked-about things to do here, which make this a must-visit destination.
6. Mariposa
While you're glamping around Yosemite you should carve out a day to spend in the gold rush town of Mariposa. It's like being transported back in time to the Wild West. Take a tour of the 1854 courthouse (still in operation today), visit the Mariposa Museum & History Center, or get an education on the surrounding minerals and geologic diversity at the California State Mining & Mineral Museum.
Beyond its rich history, Mariposa also offers dining, shopping, art, hiking, fishing, and recreating. Nearby Dana Falls and Pools are a wonderfully easy stop for the family to enjoy a quick dip in the fresh mountain water or enjoy a nearby winery.
You can make a day trip or plan to stay a while with an affordable Airstream trailer rental, or another unique Mariposa-based stay.
Go Glamping in Yosemite National Park
As you can see, Yosemite National Park has fantastic vacation rentals in and around the park. At VacationRenter, we've streamlined the process of finding a suitable rental for your next trip. Simply type in where you want to stay, input your desired dates and the number of guests, and add filters to find the right fit for your next adventure.