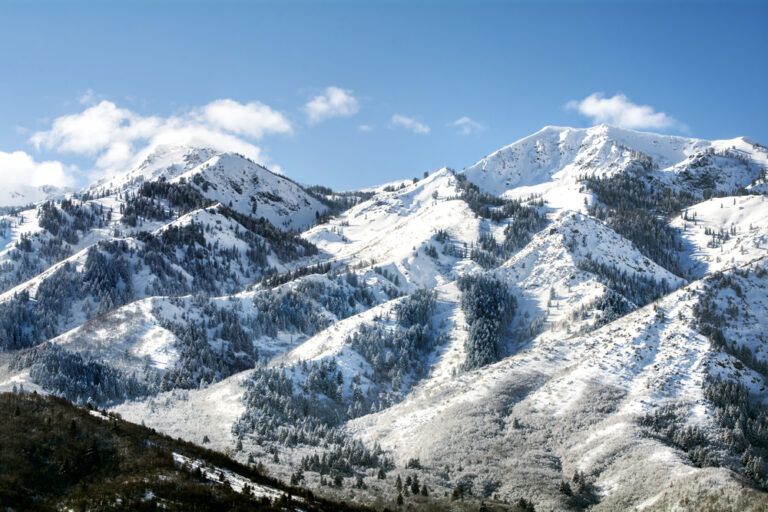 Visitors heading to Salt Lake City in the winter usually have one main thing on their minds: fresh powder. With nine amazing resorts within an hour of SLC and Park City, skiers have plentiful options for hitting the slopes. Whether you're an expert skier, just starting out, or you prefer other winter sports such as snowboarding or snowshoeing, both Salt Lake City and Park City offer lots of nearby options for spending a day on the mountain.
Salt Lake City Ski Areas
No matter what your skiing style or skill set is, you can find slopes in Salt Lake City to fit your needs. Check out five of our favorites in SLC below!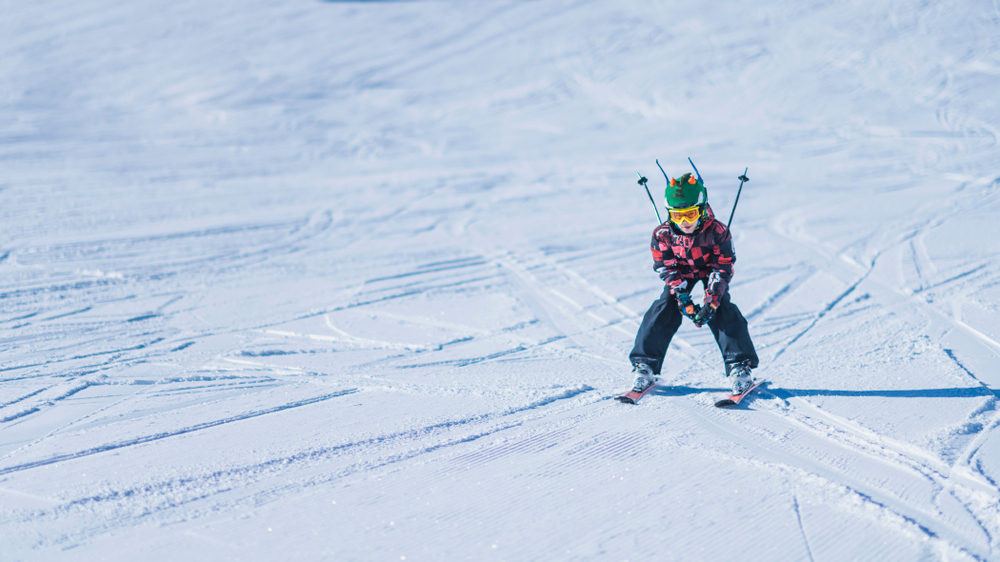 Brighton Resort
Those looking for a spot to learn the tricks of the trade should visit Brighton Resort. It was actually the first ski resort in Utah, and one of the first in the country. Starting at humble beginnings with just a single tow rope to pull skiers uphill, they now operate 6 chairlifts, and have one of the most extensive night skiing operations in the country. Well known for their backcountry skiing, Brighton is often considered a "locals resort" as it offers some of the best trails, with less frills. Kids aged 10 and under ski free at Brighton with paying adults, and the resort has a wide mix of runs to appeal to skiers and snowboarders of all kinds.
Powder Mountain
Powder Mountain has earned a reputation for having a low skier density. Skiing this resort not only means typically pristine run conditions, but it also means delightfully uncrowded slopes. With 8,648 acres, it is the largest ski resort in the country by skiable acreage. First-time skiers and snowboarders can take private or group lessons by the hour, half day or full day. Custom retreats are also available! Offering 154 trails and 9 lifts, you could spend a whole season here and still find new trails to explore. The 2 awesome terrain parks are great for any "park rats" out there.
Alta
Alta is often called a "skier's mountain" — and for a good reason. Being one of only 3 ski resorts in the US that doesn't allow snowboarding, skiing is the only type of recreation that happens at Alta. Many believe this ensures that the conditions and terrain are often impeccable. As the first ski area in Utah to install a ski lift, Alta has been providing skiers with exceptional experiences since 1939. With an average snowfall of 545 inches annually, it is known for having more snow than most other mountains in Utah. If you (and all your vacation mates) are skiers, this mountain is really worth spending some time at.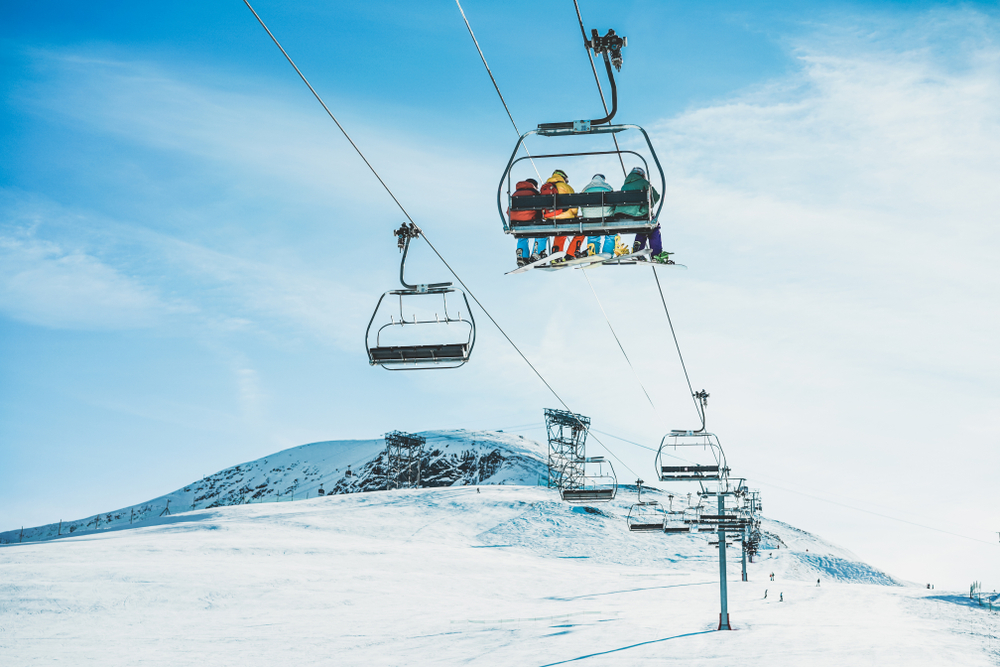 Sundance Mountain
Those who are willing to drive a short distance out of Salt Lake City can enjoy stellar skiing conditions at several other resorts in the area. Sundance Mountain Resort, in the town of Sundance, offers a wealth of winter activities to appeal to practically everyone. The skiing and snowboarding conditions promise to impress, and a ski and snowboard school is on-site for beginners in need of instruction.
Sundance's Winter ZipTour offers exciting tours of Mount Timpanogos. You'll soar high over the snow-covered mountains, cruising at about 65 miles per hour and riding for more than 3,870 feet. You can even put the brakes on to stop whenever you wish so you can enjoy the scenic views. A Nordic Center also offers cross-country ski trails and snowshoe trails for those looking for a different type of snow experience.
Solitude Mountain
Solitude Mountain Resort is about 30 minutes from Salt Lake City, but the trip is well worth it. With two separate base areas, Solitude offers the Moonbeam Lodge for day skiers and Village Lodge Area for skiers staying in the resort's lodging. This resort is great for families, and those still getting comfortable on skis or a snowboard, as over half of the trails are rated for beginners or intermediates. You can purchase the Solbright pass, which grants allowance to both Solitude and Brighton resorts for a very affordable rate.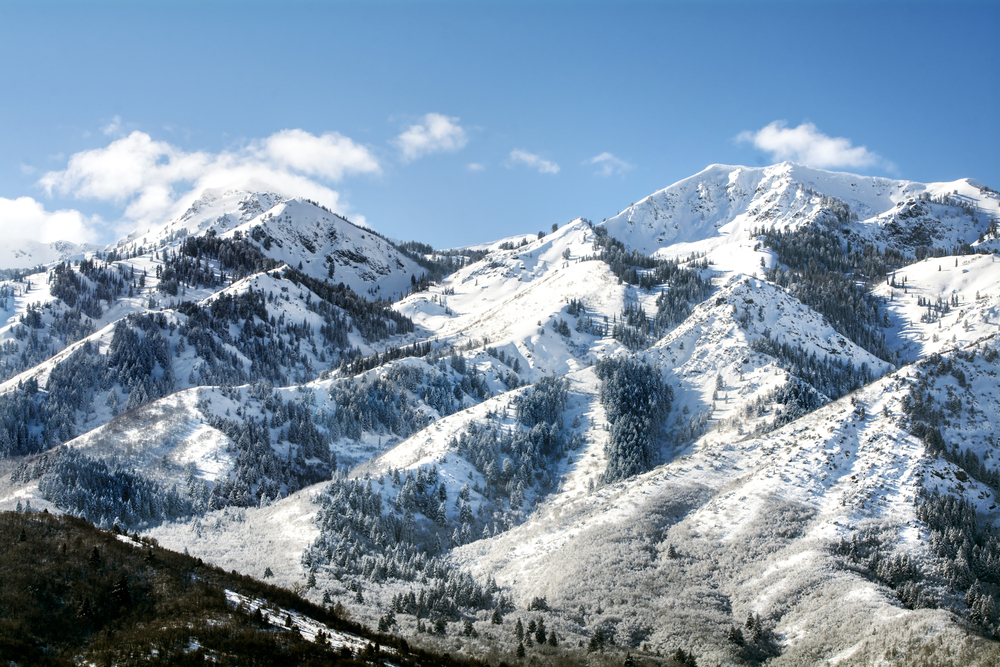 Make sure your Salt Lake City ski trip is long enough to include at least a few of the nine resorts in the area, as each one offers unique features and amenities that you'll have a blast experiencing. Some like to stay on-site at a specific resort to enjoy easy access to the slopes, while others prefer to find vacation accommodations that are centrally located to make it possible to visit many different resorts. Whatever your style, you can be sure that your SLC ski vacation will be unforgettable.
Park City Ski Areas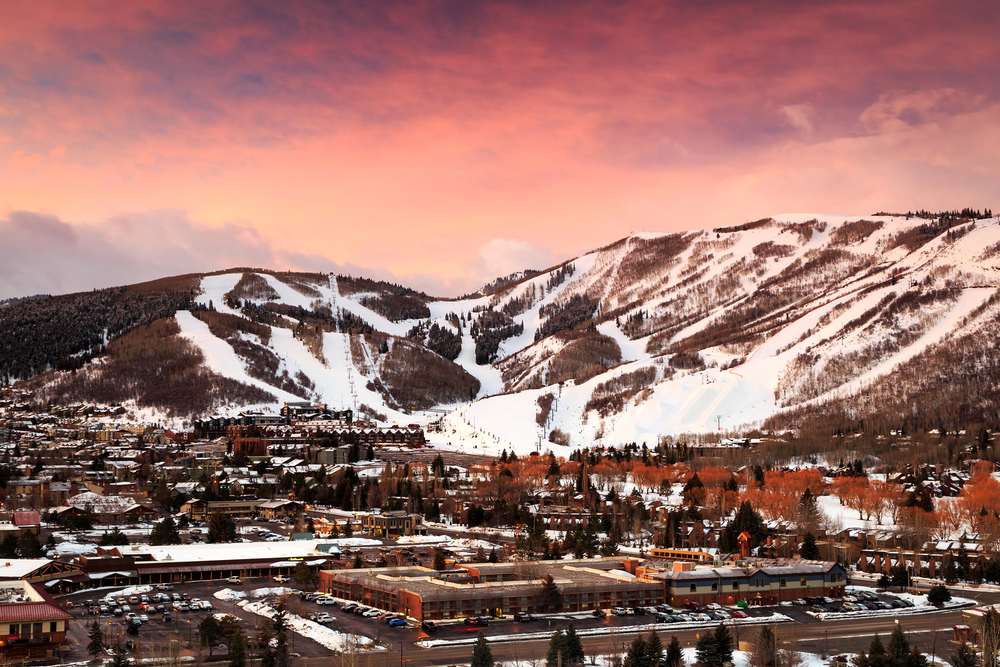 Park City, Utah was incorporated back in 1884. Even before this date, though, miners descended on the area in search of silver veins in the mountains. Eventually, declining prices led to an end of the mining boom, and skiing became the focus in Park City. Park City enjoyed an important year in 2002 when the city hosted four events for the Winter Olympic Games. There are two ski areas within Park City, both fantastic options for a skiers of all skill levels
Park City Mountain
Opened in 1963, Park City Mountain Resort is one of the most well known resorts in Utah. In 2012, Vail resorts purchased the resort, and combined it with Canyons Resort nearby. Connected by a gondola, this makes Park City Mountain Resort the largest ski resort in the country. They boast 43 lifts, 348 lifts, and 4 terrain parks. With 8 peaks, and a summit elevation of 10,026 feet, this is truly some of the best skiing you can experience in the country. As an added bonus, if you purchase the Vail Epic Pass, you can ski at this mountain, as well as any of Vail's 27 resorts all over the world.
Deer Valley Mountain
Deer Valley is another excellent resort in Park City. The Deer Valley resort sets the bar high, making sure that the slopes are beautifully groomed and that every amenity is top-notch. The resort uses teams working in multiple overnight shifts to keep the slopes groomed and prepared for each winter day. This resort has consistently ranked as one of the best resorts in the country. They aim to serve high end accommodations, and offer free valet and ski shuttles, and many fine dining options. This is another of only 3 resorts in the US that prohibits snowboarding.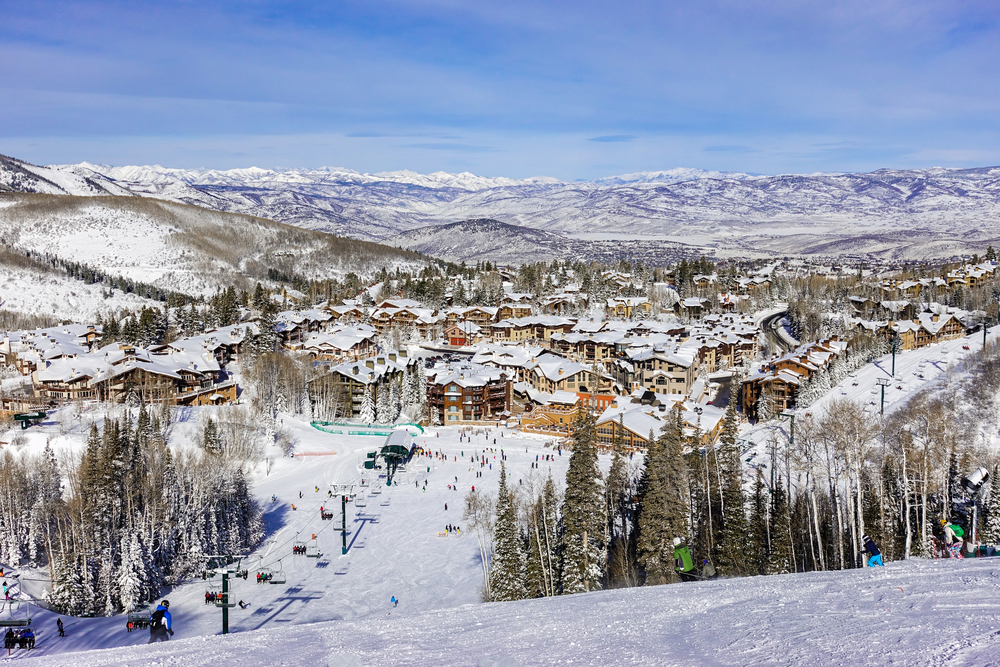 Which Area is Right for Me?
Both Salt Lake City and Park City have a lot to offer vacationers. Some people prefer the quaint mountain cabins you'll find around Park City. Others may prefer the conveniences of a larger city, with many dining, shopping, and transportation services available. The best way to determine your perfect rental option is to decide which amenities are most important to you, and how close you would like to be to the slopes. In reality, with all of these resorts not too far from one another, you really can't go wrong with picking a rental in this area.
The Slopes are Calling
Does a trip to Salt Lake City or Park City sound like it could be in your winter plans? We think that's a fantastic idea. This part of Utah is insanely beautiful, and offers world class skiing at these many resort options. Any of these SLC or Park City ski resorts will make a memorable ski vacation that you will cherish for a lifetime. Get out there and enjoy these incredible mountains!