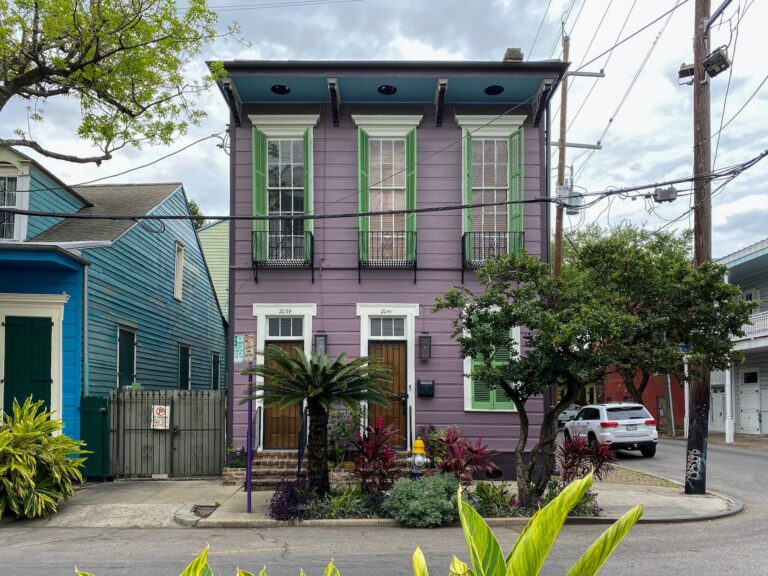 When it comes to booking a vacation rental for Mardi Gras, you've got to know your neighborhoods. The Mardi Gras action happens in New Orleans on Bourbon Street, which runs 13 blocks through the heart of the French Quarter. With bustling crowds of people excited for the celebration, the streets quickly become packed. To avoid being stuck in traffic, you should consider a rental a few blocks or more away from the street parties. Keep reading to scope out your options for the best neighborhood to stay in for Mardi Gras.
Best Neighborhoods to Stay for Mardi Gras
Choosing the right neighborhood for your Mardi Gras stay is important. We've taken a look at all the options and come up with five neighborhoods that are sure to keep you as close to the action as you'd like.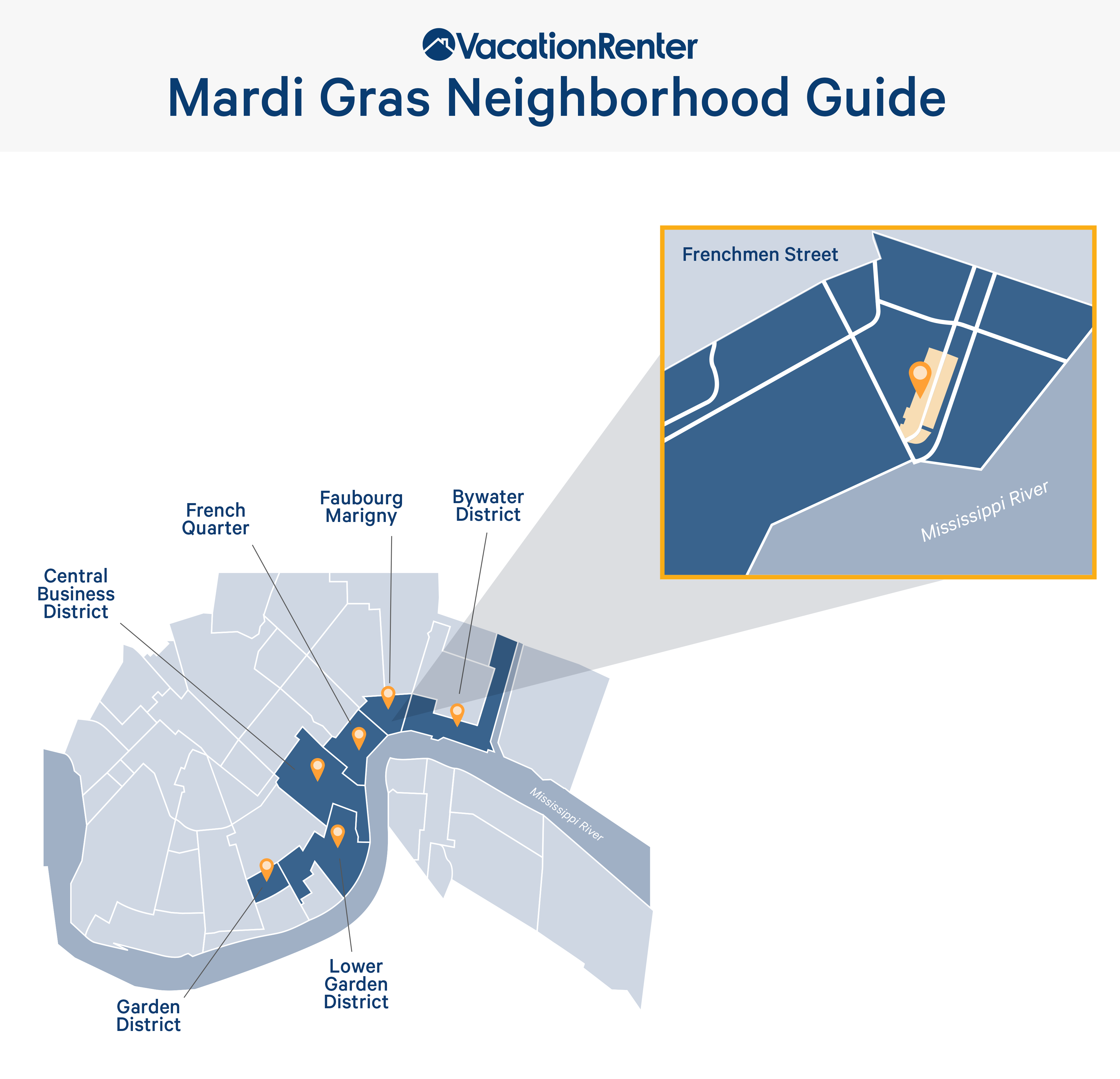 Keep reading to get a detailed look at your options!
Fauborg Marigny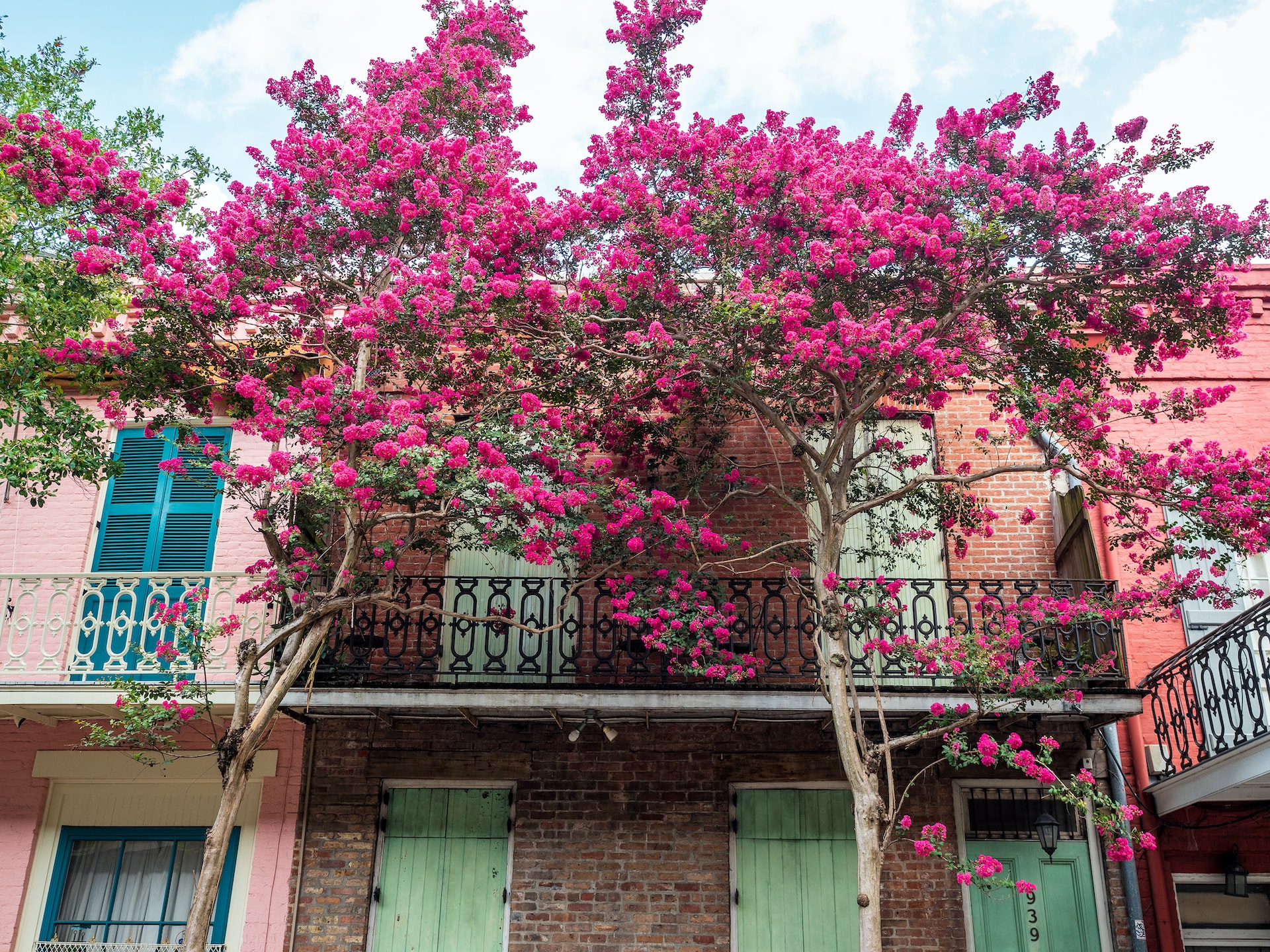 This tranquil neighborhood of Fauborg Marigny has a tongue-twister of a French-inspired name. A former plantation, the Marigny District is artsy and eclectic with restored homes in bright colors and plenty of private house rentals in New Orleans. It's filled with cozy Creole cottages, small enough for a couple but large enough for a family or a group of friends to stay. The neighborhood is conveniently located near trendy areas with jazz clubs, restaurants, coffee shops, and a sprinkling of street musicians. Bordered on one side by the Mississippi River and running east of the French Quarter, Marigny offers a quiet, relaxed vibe.
It's a short walk to Bourbon street for Mardi Gras events, but you can also sit on the front porch of your rental and watch as the Society of St. Anne's parade walks by. This parade is popular because it acts as a memorial for friends and family who passed away the previous year. You'll also find a few other quirky, off-the-beaten-path parades that travel through the Faubourg Marigny. Check to see when krewes and their floats will meander their way through the neighborhood.
Pro Traveler Tips
Bywater District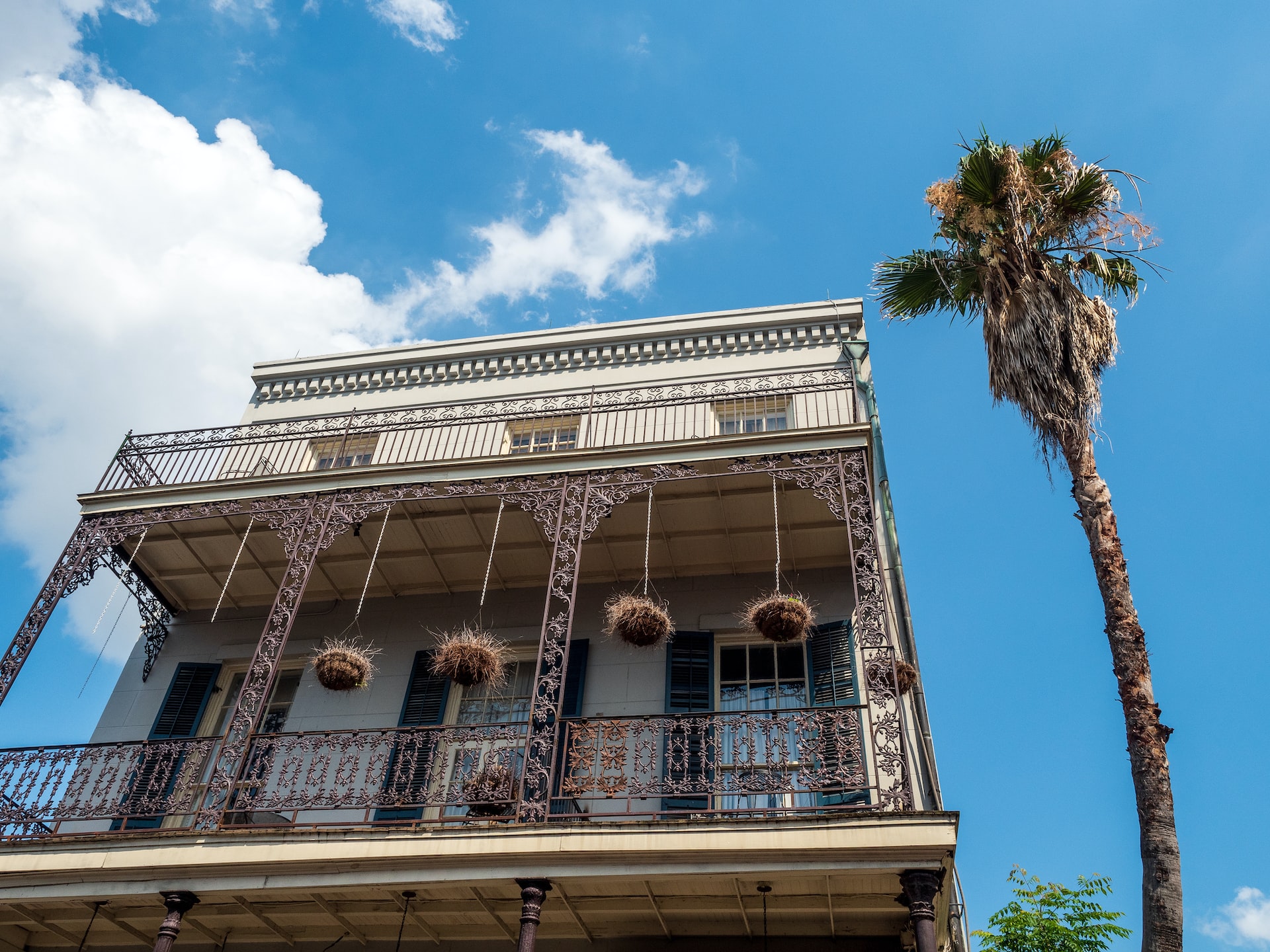 Southeast of the French Quarter, the Bywater District is a trendy neighborhood full of restaurants, funky shops, and lounges. If you can't find a private home near Marigny to rent during Mardi Gras, consider the Bywater District. It's just a one-mile walk to the French Quarter, and the people-watching that takes place during Mardi Gras will have you feeling like you got to the French Quarter in no time. The Society of St. Anne's Parade originates in Bywater and makes its way through Marigny as it heads toward the French Quarter.
Pro Traveler Tips
French Quarter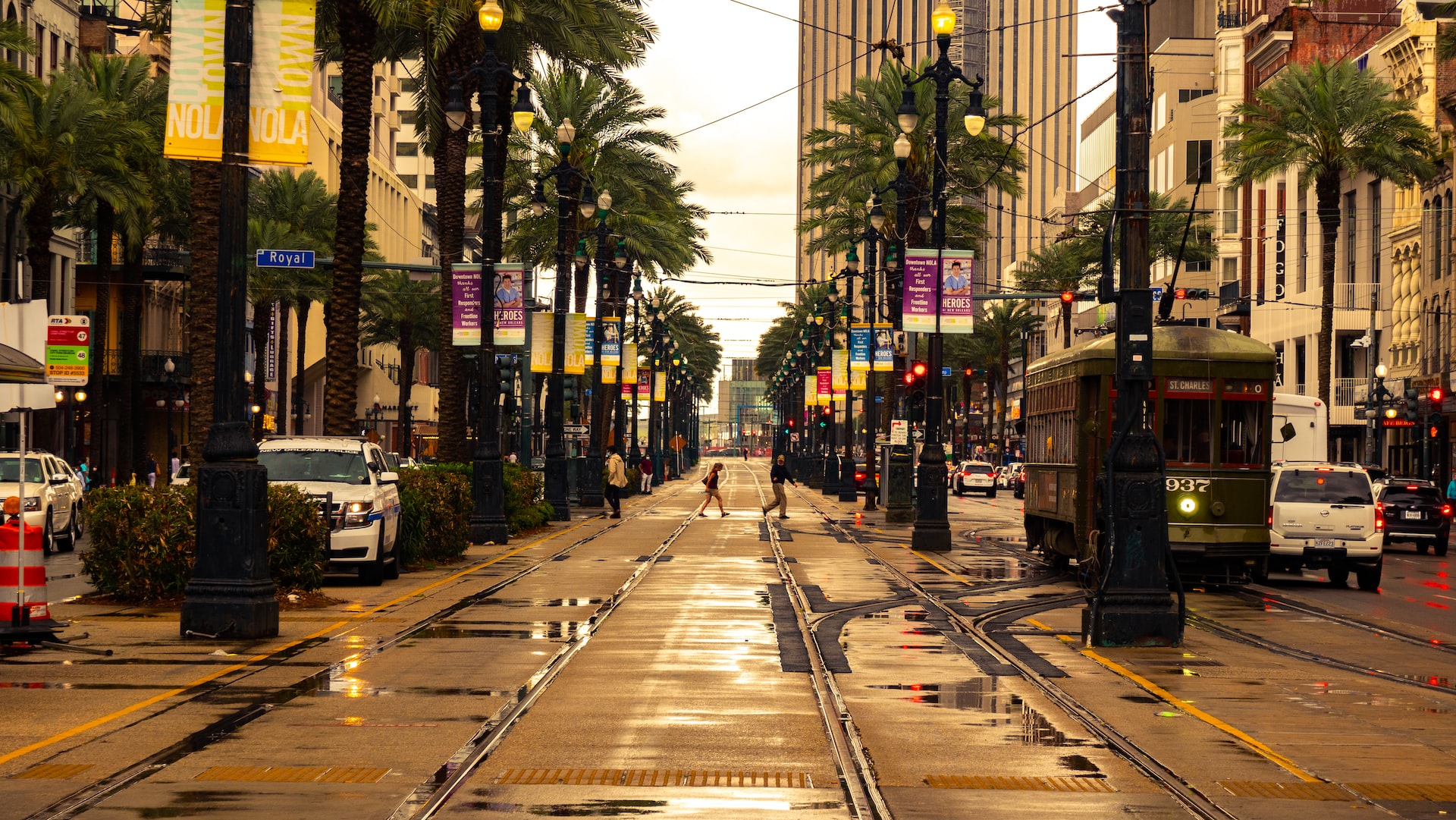 The French Quarter is the oldest area of New Orleans and is home to the infamous Bourbon Street and major Mardi Gras events. Considered one of the best places to stay during Mardi Gras, private apartments, condos, and house rentals go fast in the French Quarter. Plan to book way in advance, especially if you want one of the coveted balcony apartments. Bourbon Street is famous for the adult-oriented Krewe du Vieux parade, the Chewbacchus parade, and the Mystic Krewe of Barkus.
If you're traveling to Mardi Gras with young children, you may want to steer clear of this area at any time during Mardi Gras. It's here, especially on Bourbon Street and neighboring avenues, where it gets a bit tawdry, loud, and boozy day and night. By the way, there are private apartments for vacation rentals right on Bourbon Street. Private apartments come in all sizes with any number of bedrooms. If you're looking for upscale accommodations, consider a vacation rental located in a mansion. Several mansions have apartments on each floor with access to courtyards, gardens, and patios to make you feel like you're in your own private Big Easy paradise.
Pro Traveler Tips
Garden District
The Garden District is a charming neighborhood with picturesque streets and historic architecture reminiscent of the Old South. Here you find a selection of Southern-style mansions with manicured lawns, jasmine bushes, and magnolia trees. This neighborhood offers the type of residential architecture you probably think of when you picture New Orleans. Tree-lined streets and stately mansions offer a serene experience during the revelry of Mardi Gras. Rentals in this area require a bit of a walk to the French Quarter, but the scenery of old New Orleans in the Garden District makes it a pleasurable experience. You can even stop along the way for a po' boy or some shopping on Magazine Street.
Pro Traveler Tips
Lower Garden District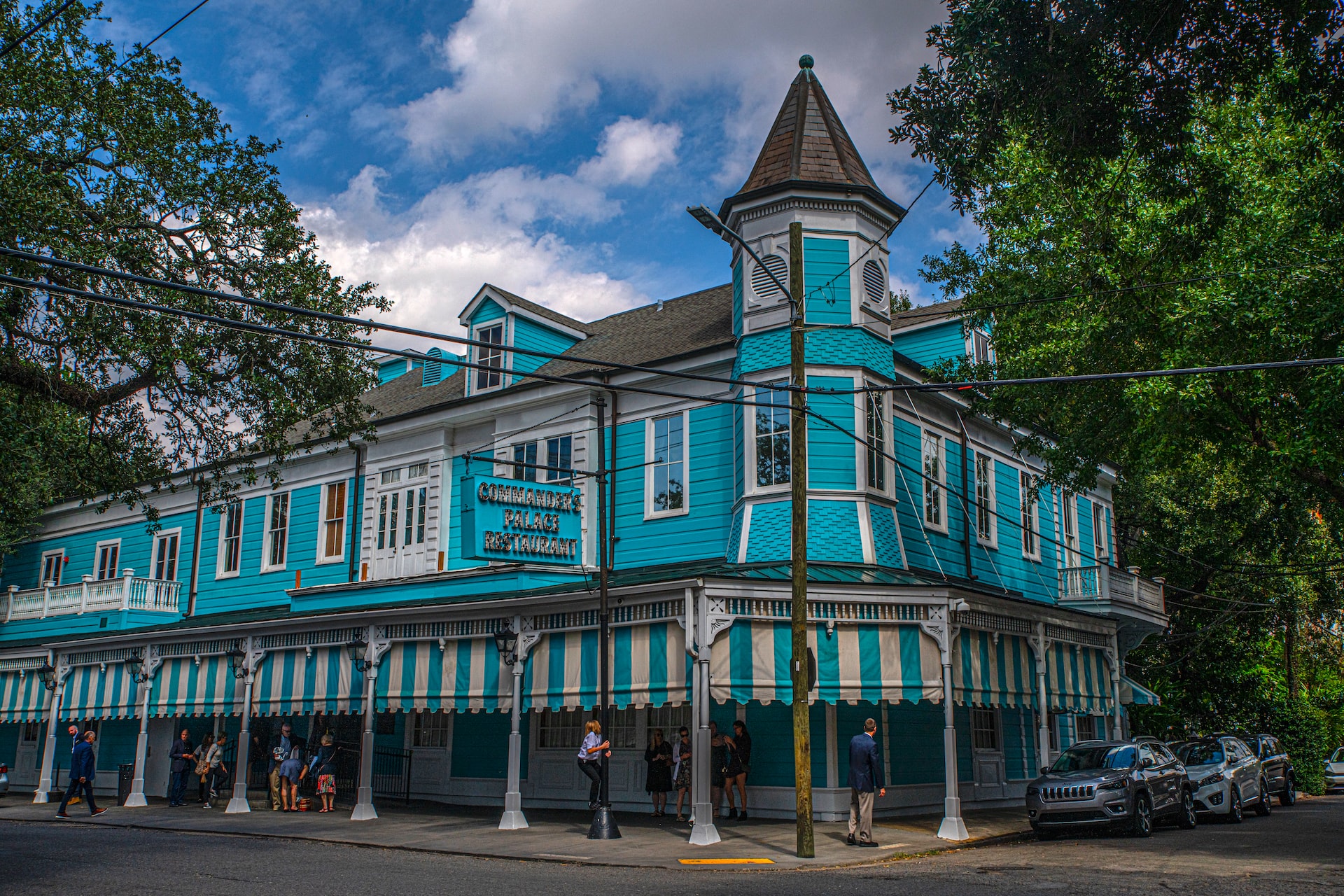 The Lower Garden District is closer to the festivities than the residential Upper Garden District, which is filled with majestic mansions; their traditional architecture deserves a look between parades. The Lower Garden District is much more eclectic than its sister district, and here's where you'll find private homes to rent for your Mardi Gras vacation. Stately neoclassical mansions line the streets, as well as antique shops with vintage Mardi Gras costumes, tiny parks, and hip cafes. It's also a family-friendly area for child-centric festivities and parades near St. Charles Street. Browse between charming whole houses with numerous bedrooms for rent — though it may come with a steeper price to stay in a single-family home.
If you have small kids and your family is staying in this neighborhood, you may prefer to view parades from the street, joining in the fun with other families. A ladder with a built-in seat is the traditional way parents help their kids view the floats. Ladders should stay at least several feet away from the curb so they're not at risk of tipping over.
Pro Traveler Tips
Frenchmen Street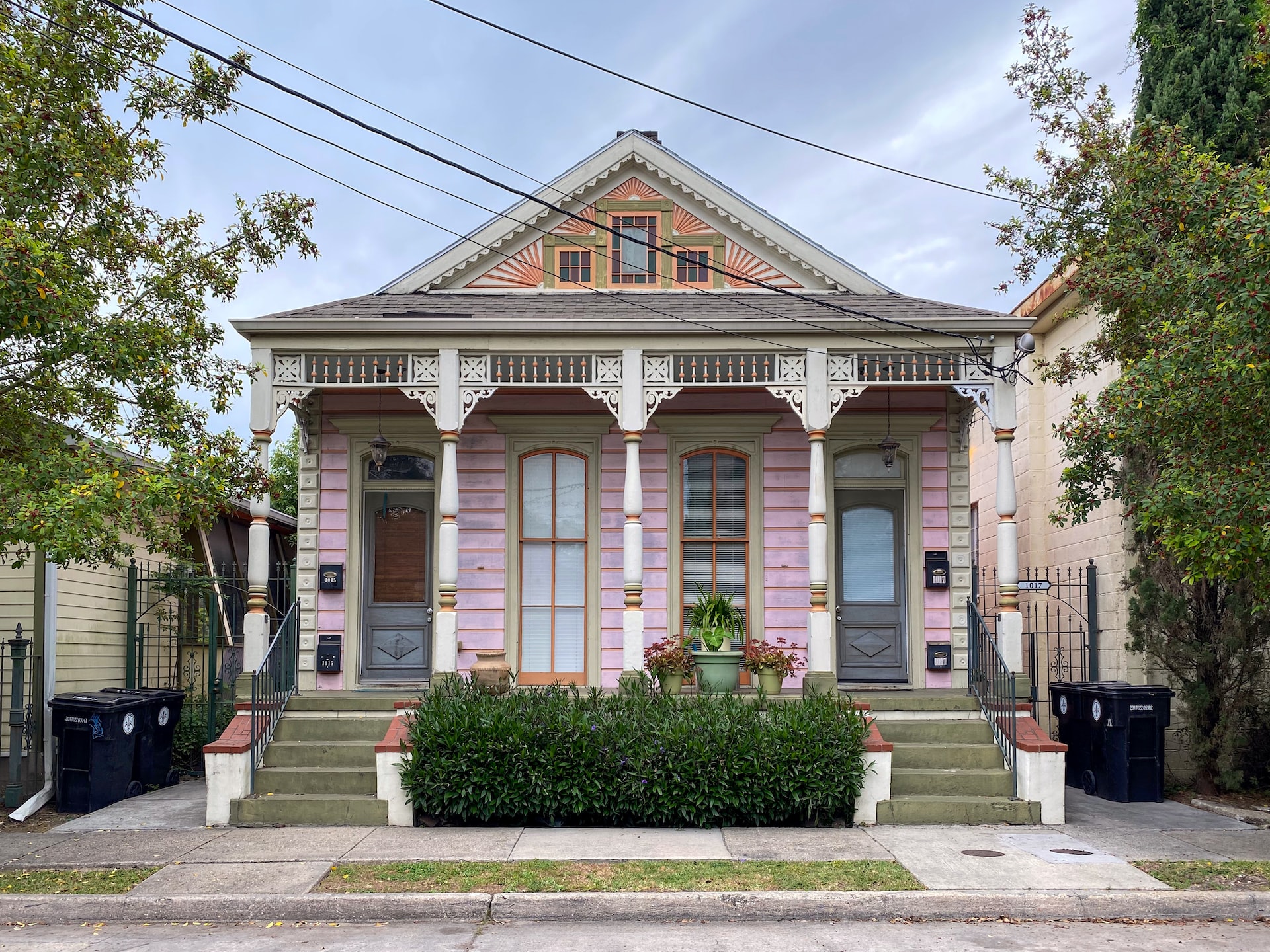 Located in the Marigny neighborhood, Frenchmen Street is the place to stay to be close to all the action and next to some of New Orleans' best nightclubs, shopping, and dining. Just outside of the French Quarter, Frenchmen Street is close to the center of everything. With plenty of private house rentals, bed and breakfasts, guest houses, and hotels, finding a place to unwind after a busy day and night of celebrating is easy.
Pro Traveler Tips
Central Business District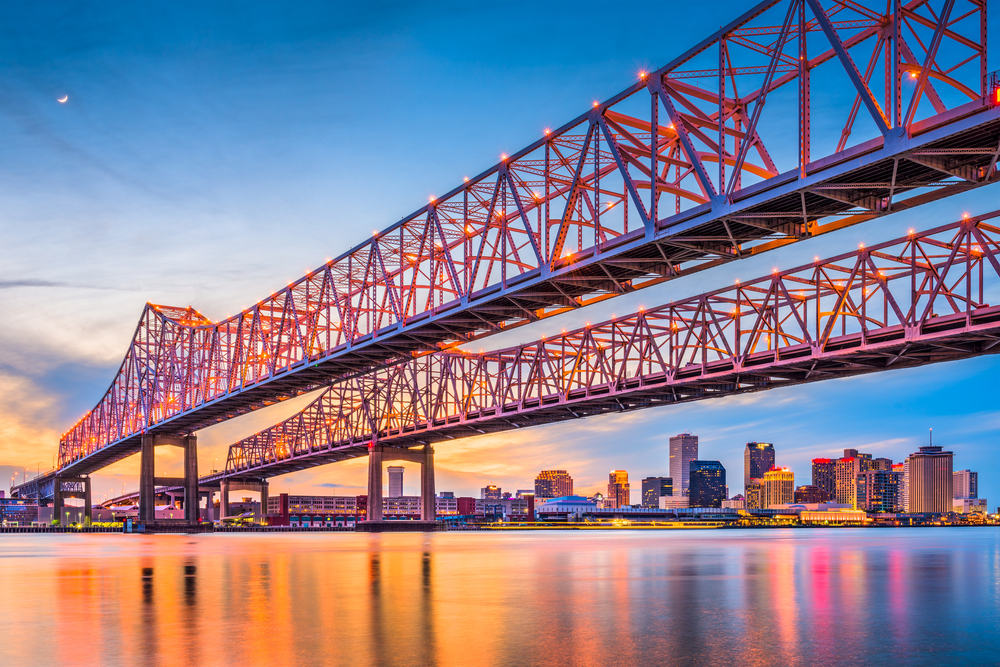 The Central Business District, also known as CBD or the Warehouse District, is the city's commercial center. This is where many skyscrapers, the convention center, and the Superdome are located. It's also home to some of the city's most trendy restaurants and bars. From the CBD you can easily walk to the French Quarter on the other side of Canal Street and find plenty of public transportation. As the name implies, this neighborhood is quirky and distinctive with brick buildings, trendy restaurants, and art galleries.
Since this is more of an urban neighborhood, you'll find single-family apartments and condominiums to rent rather than more suburban-style single-family homes. Don't worry — you'll still be close to the Mardi Gras activities. Luxury apartments and condos for vacation rentals are typically located in historic New Orleans buildings, many newly renovated but dating back to the late 1800s and early 1900s.
Pro Traveler Tips
Plan Your Mardi Gras Trip Today
It's never too early to start planning for your New Orleans getaway. Make your next Mardi Gras one you'll never forget by using our fast and easy search engine to find the perfect accommodations for your stay. You'll be decked out in beads, masks, and purple, green, and gold in no time!