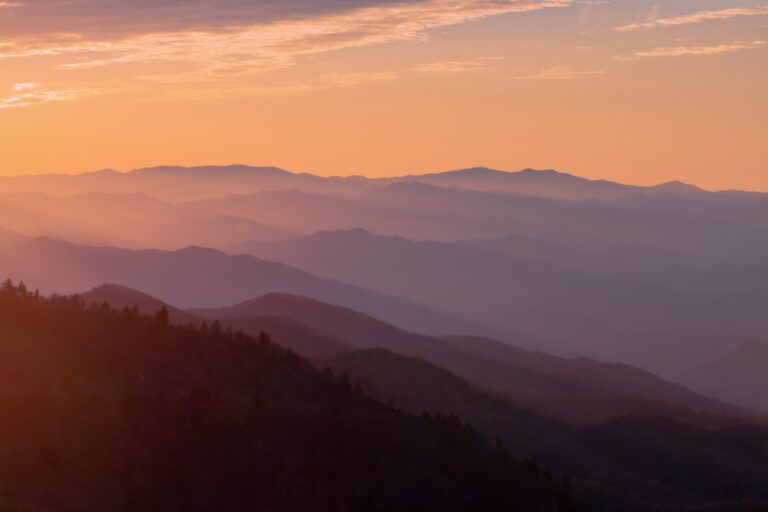 As one of the gateways to the Great Smoky Mountains National Park, there are stunning mountain views across all of Gatlinburg and seemingly no end to the number of activities available in the area. Whether you want quick access to the national park, to discover the area's history, or simply to enjoy outdoor adventures, you'll be able to do it all from the comfort of your cabin or house rental in Gatlinburg.
If you're not sure where to start, check out these top vacation rental locations around Gatlinburg.
1. Sugarlands Area
The eastern section of Gatlinburg borders the Sugarlands Visitor Center of the Great Smoky Mountains National Park. Nestled in the valley and surrounded by misty mountains, this part of Gatlinburg is a perfect location for a family vacation. Close to hiking trails, creeks for wading or fishing and breathtaking views, cabins in the Smoky Mountains are plentiful near the Sugarlands Welcome Center. Choose a small cabin for a romantic weekend away, or check out the large chalets for family reunions, weddings, and special events.
2. North Gatlinburg

North Gatlinburg will put you close to vacation rentals that are perfect for large groups. These cabins are also close enough to the Pigeon Forge area to catch a Gatlinburg trolley for a day of adventure. The trolleys run free of charge, travel all over the city, and even make stops at Dollywood and Zion Grove. Some of the most beautiful mountain rentals in Gatlinburg are conveniently located close to the The Island in Pigeon Forge and the Smoky Mountain Alpine Coaster.
3. Zion Grove (East Gatlinburg)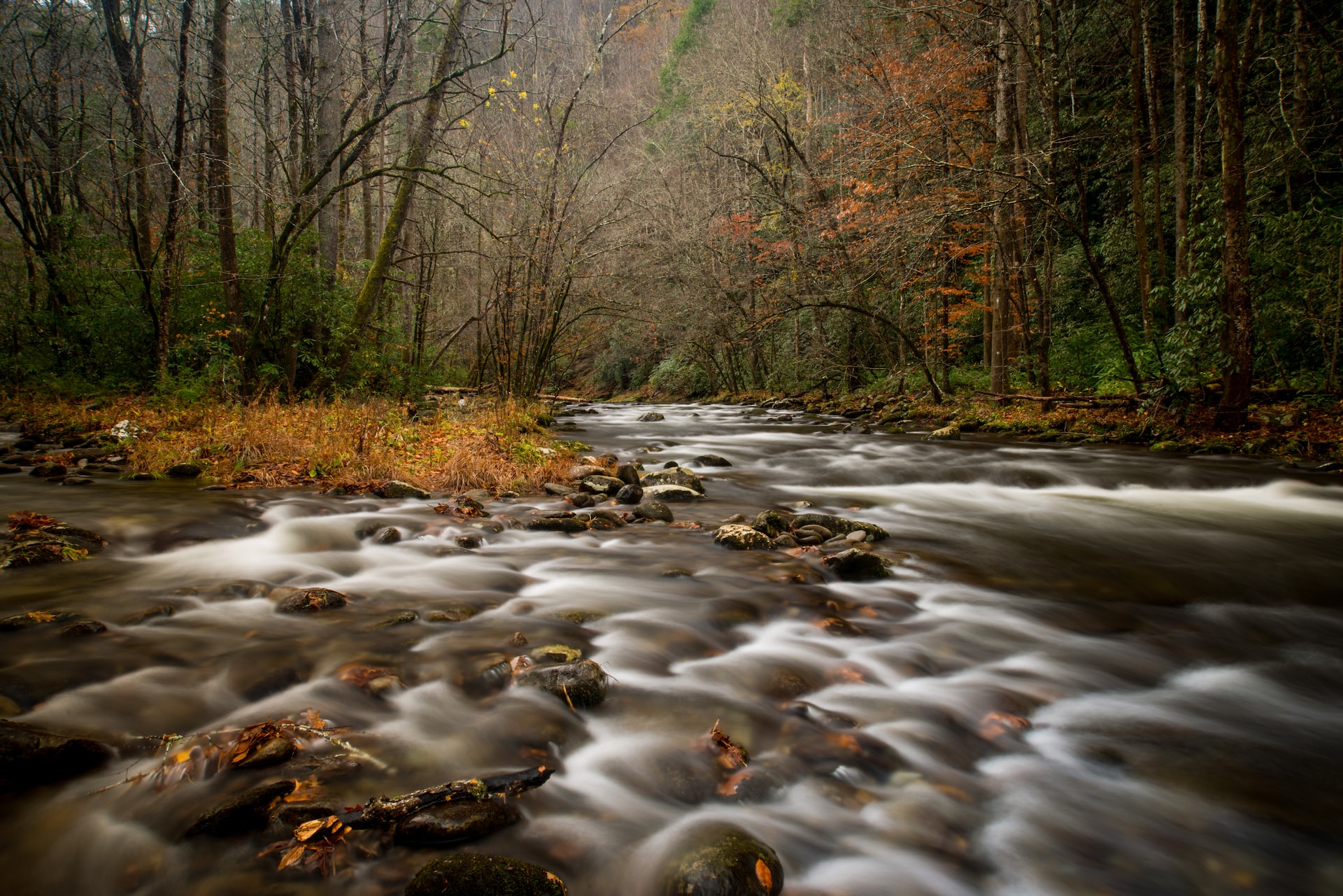 Take a trolley trip to Zion Grove to explore the restaurants and lovely mountain views of this small Tennessee village. Just a few miles outside of Gatlinburg, it's no surprise that cabins in this area are a little cheaper than those right inside the city. Choose single-family cabins or large retreats for big family events, then dip your toes in the pretty creeks and rivers of the Smokies.
4. Pigeon Forge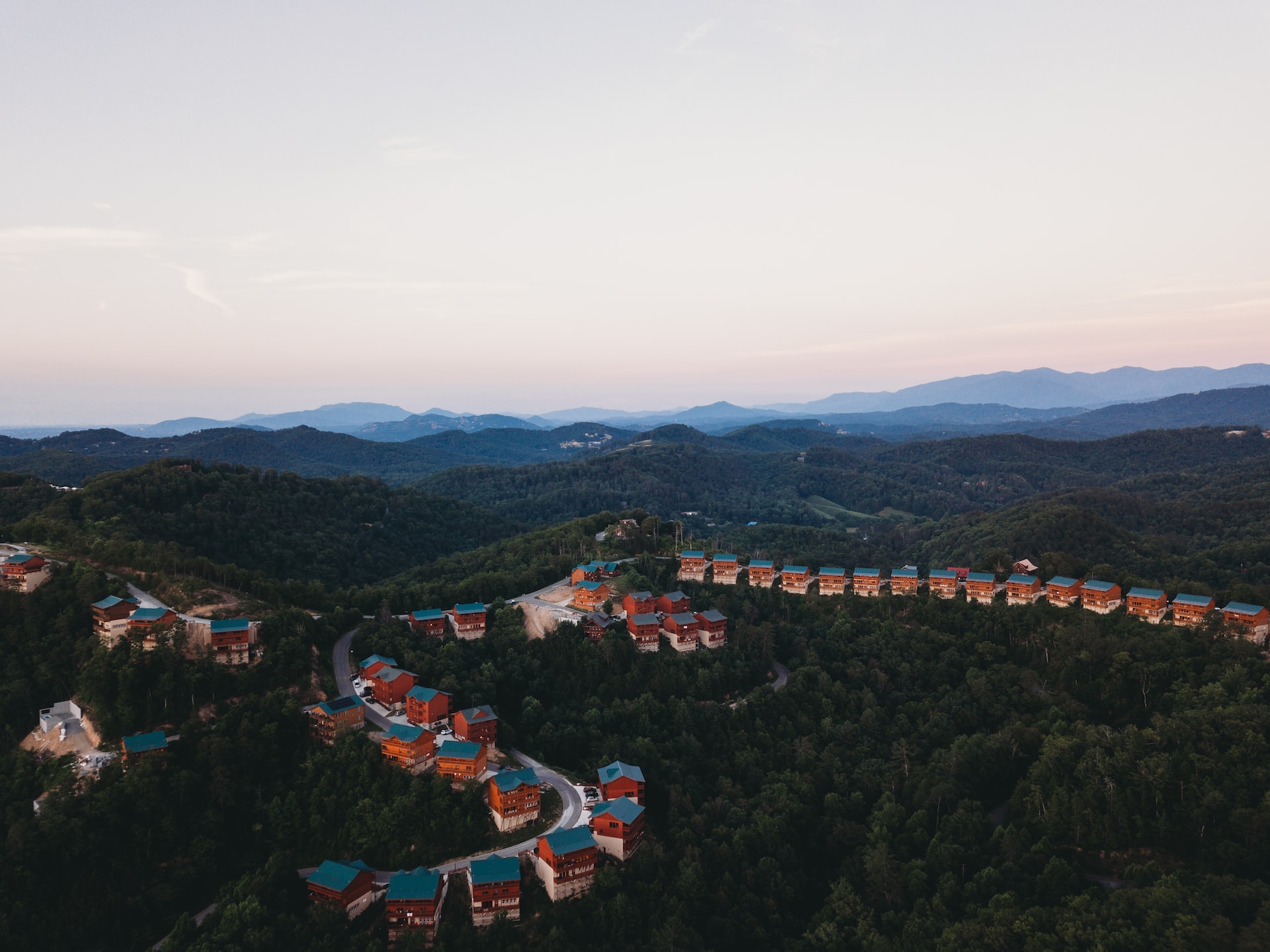 If Sugarlands, North Gatlinburg, or Zion Grove don't fit the bill, consider Pigeon Forge. Although Pigeon Forge is outside of Gatlinburg, the most convenient Great Smoky Mountain rentals are found between these two pretty mountain towns. Depending on the season, visitors will enjoy day trips to Dollywood and Dollywood's Splash Country. Trolleys between Pigeon Forge and Gatlinburg are free, with more than 100 stops throughout Gatlinburg alone, which makes it easy for vacationers to get a taste of both towns.
5. Black Bear Falls
Conveniently located near the heart of Gatlinburg and close enough to Dollywood for a lovely day trip, Black Bear Falls is one of Gatlinburg's beautiful mountain neighborhoods. Wander hiking trails along the mountains and ridges, visit the clubhouse for a dip in the heated swimming pools, and enjoy covered patios for picnics or barbecues. Black Bear Falls offers cabin rentals that are filled with amazing amenities like full kitchens, fireplaces for cozy evenings, and wrap-around porches for jaw-dropping views of the mountains.
6. Chalet Village

Pretty rolling hills, gorgeous mountain views, and pet-friendly options — with space for the whole family — make Chalet Village a perfect neighborhood for your next Gatlinburg vacation. Wander the hiking trails, go bird watching, or spend a winter's day skiing. Check out secluded cabins with game rooms, theater rooms, and private swimming pools to keep everyone entertained. Or plan a romantic weekend getaway, and enjoy on-site saunas and professional tennis courts.
7. Hemlock Hills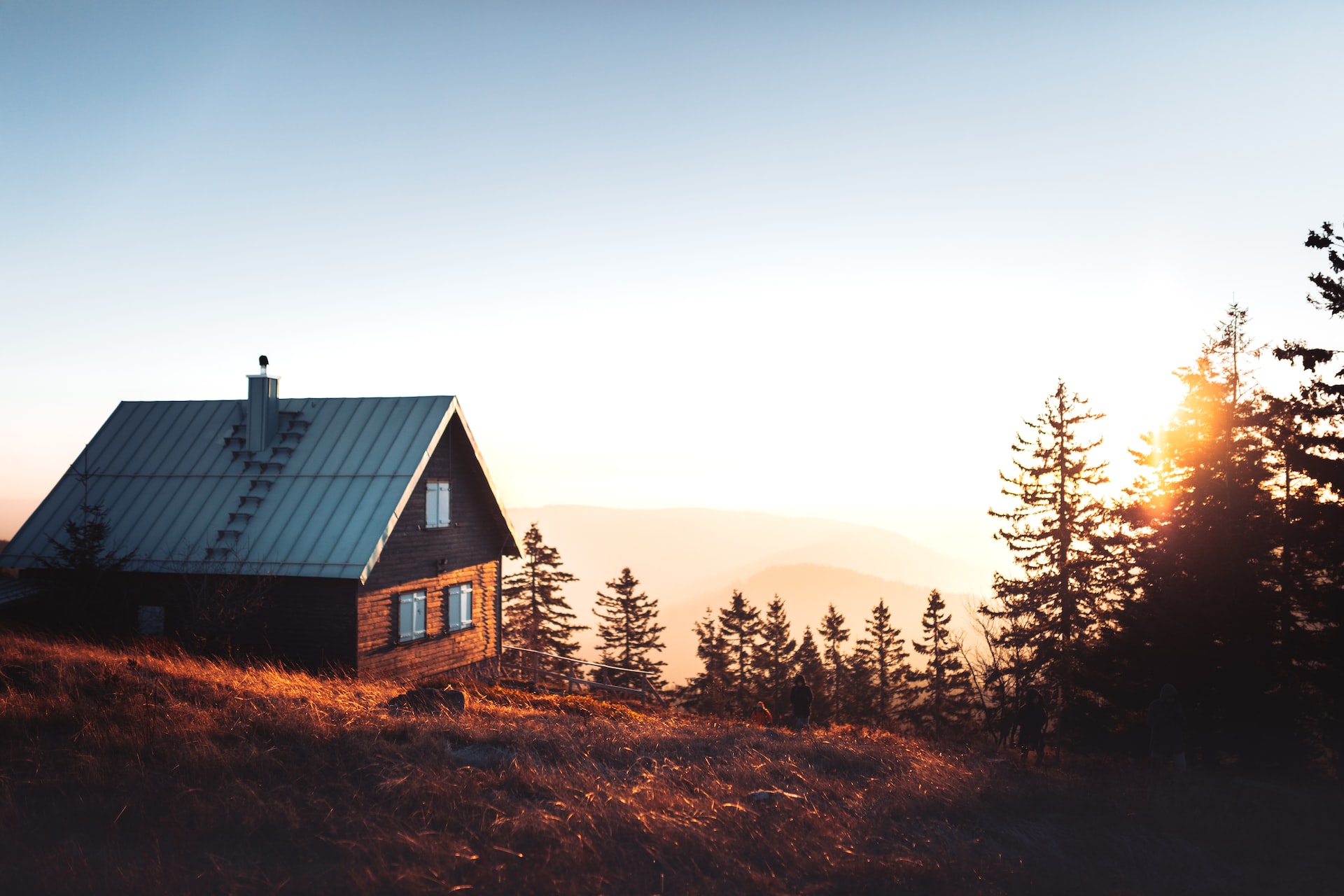 Stretching into Pigeon Forge and across Gatlinburg, Hemlock Hills is another excellent neighborhood for cabins. Check out vacation rentals with up to eight bedrooms and game rooms with theater seating. Adults and children alike love the amenities in Hemlock Hills. Cabins offer multiple decks with views of the Smoky Mountains, hot tubs, and space for big parties or reunions.
Quick Tips for Choosing the Best Vacation Rental in Gatlinburg
Gatlinburg cabins are available to accommodate virtually any group size ⁠— from couples to family vacations and even large family reunions. Just because you're out in the woods, it doesn't mean you won't have the modern amenities you want, such as Wi-Fi, air conditioning, and smart TVs. Plus, if you're planning to bring along a furry family member, you shouldn't have any trouble finding a pet-friendly vacation rental. Just ask about policies, and be ready to pay an additional pet fee. Here are a few handy tips to help you choose the right rental for you.
Pick the Perfect Mountain View
Gatlinburg is known for the incredible fall foliage and gorgeous views of the Smoky Mountains. When you choose a cabin rental in Gatlinburg, you'll also choose a view. Mountain views, monument views, ridge-top views and forest views are all available from cabins in this area. Secluded cabins are perfect for romantic weekend getaways or a more relaxing vacation.
Consider Your Itinerary & Mode of Transportation
If your must-see attractions are located in the city of Gatlinburg, such as the Gatlinburg Space Needle or Ripley's Aquarium of the Smokies, then choosing a cabin within the city limits is probably your best bet to cut down on travel time and expenses. However, public transportation within the city is a breeze with the network of trolley lines that run through over 100 different stops. These stops even lead to Dollywood in Pigeon Forge!
Lovers of mountain views, privacy, and solitude will find comfort in a cabin near the forest rather than being in the hustle and bustle of Gatlinburg proper. Outside of the city, taxis and car rentals are available for visitors with an agenda that reaches farther than the trolleys travel. Driving is a great way to see some of the most beautiful views in the area on your own time.
Make the Most of Discounts & Freebies to Area Attractions
Don't forget to look for the freebies that make your stay even better. Many cabin rental companies provide free or discounted tickets to Gatlinburg attractions like sky rides, Anakeesta Aerial Adventure Park and Ripley's Believe It or Not. Discounted or free tickets add value to your vacation rental, making it easier to spend a little more on making lasting memories.
Get Ready for Your Smoky Mountains Getaway
You should have no trouble finding a cozy cabin in Gatlinburg or the surrounding area for your next trip to the Great Smoky Mountains. Use our comprehensive search engine to make this vacation one you and your extended family, partner, or children will never forget!