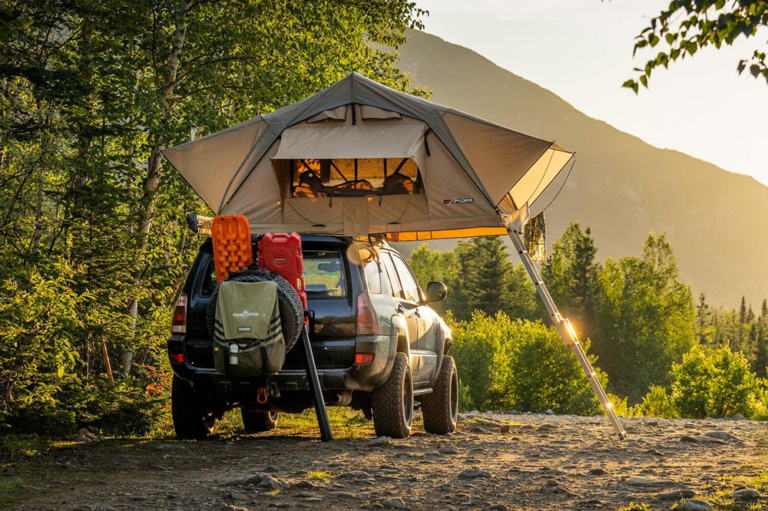 It might not jump to mind at first, but New York State is considered one of the best glamping locations in the United States thanks to its many noteworthy sights, from Letchworth State Park — a.k.a. the "Grand Canyon of the East" — to Niagara Falls. The Empire State also offers a huge variety of accommodations for glampers, from swanky treehouses to luxury tents and cute tiny houses with perks like air conditioning, hardwood floors, and Wi-Fi.
Ready to get your New York glamping getaway started? Discover some of the best glamping sites in the state below.
1. Ithaca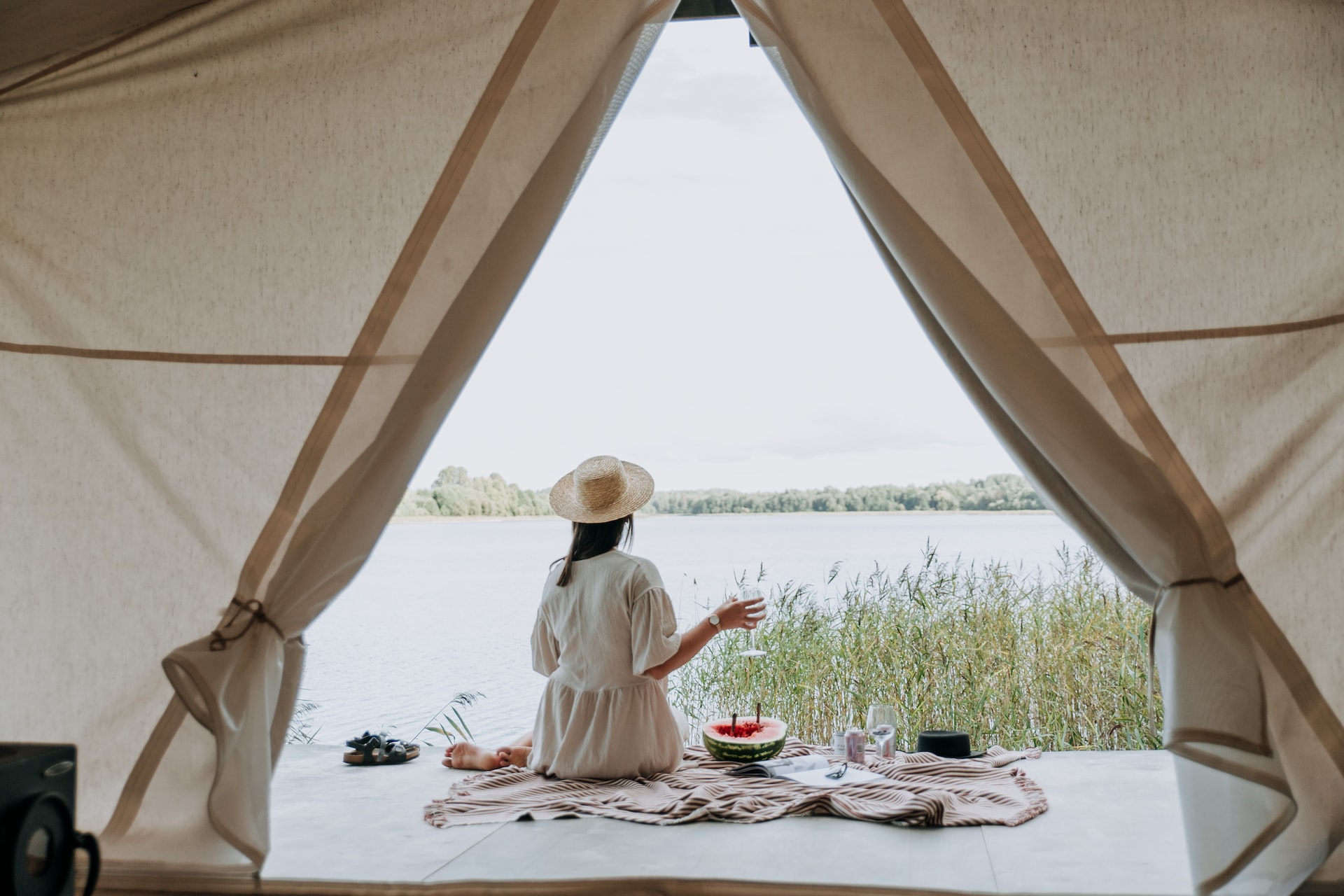 Ithaca is a small college town in New York's Finger Lakes region, set on the southern shore of Cayuga Lake. From this rural hub, there's plenty of beautiful scenery to discover. Go hiking in Robert H. Treman State Park or view the impressive waterfalls in Buttermilk Falls State Park. Other favorites include Cascadilla Gorge Trail and the Ithaca Falls Natural Area.
Fun Things to Do in Ithaca
If you want to try your hand at water activities, head to Cayuga Lake to rent a kayak or go fishing.
While you're in the area, it's also worth paying a visit to the pretty Cornell University campus.
The region is also home to a number of horse farms. Head to one of the many equestrian centers if you feel like having an adventure on horseback.
Glamping Options
When looking for a place to stay in Ithaca, consider getting a place on wheels, like a camper or an RV rental. This will allow you to optimally explore all around the shores of Cayuga Lake and easily pull into campsites.
2. Woodstock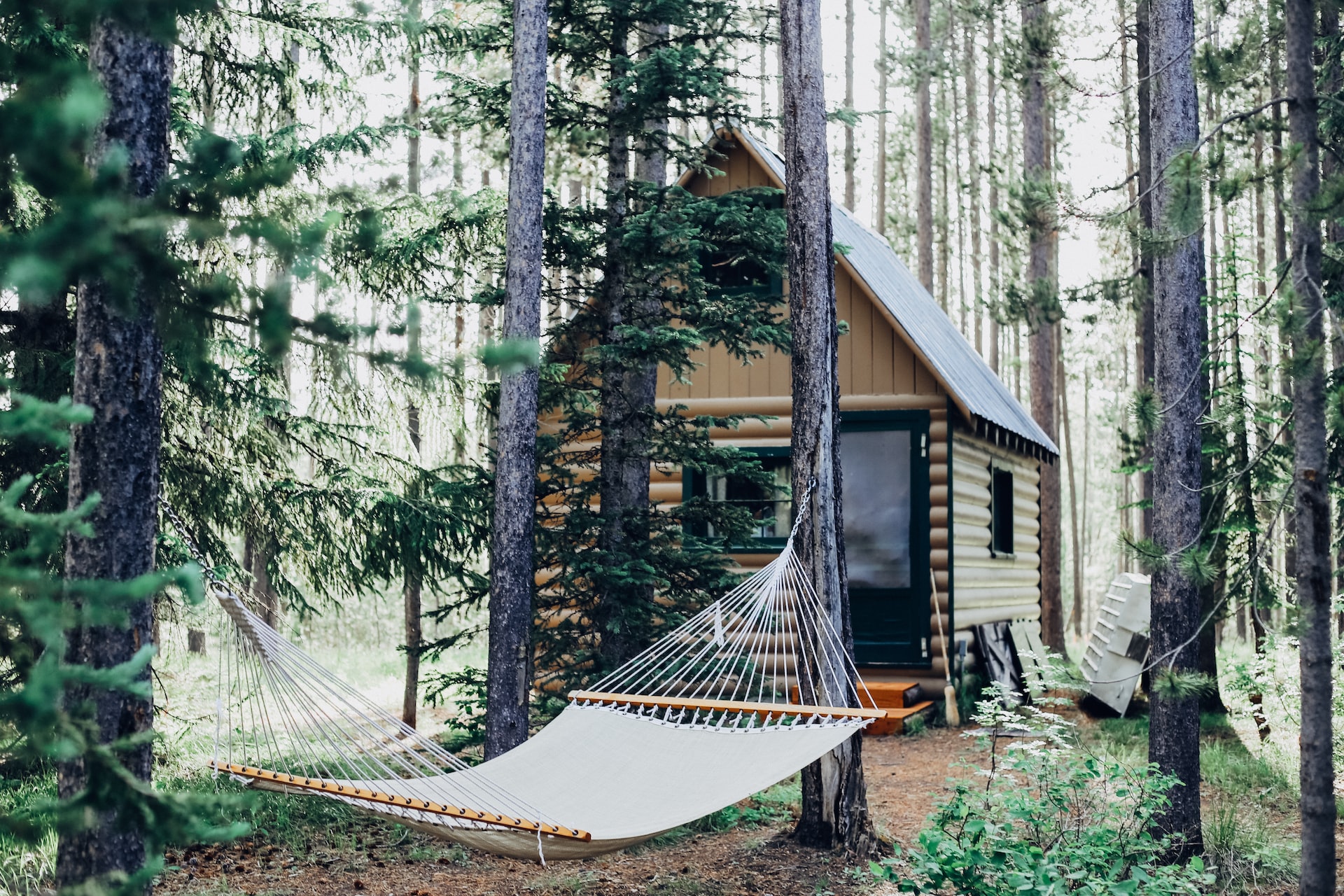 Woodstock is a small town in Ulster County, New York, with one big reputation. That's because it's famously associated with the music festival of the same name — although it was actually held about 60 miles away on a dairy farm in Sullivan County. Today, Woodstock is a great spot for glamping.
Fun Things to Do in Woodstock
If you're interested in hiking, head to Overlook Mountain, where you'll get a great view of the surrounding green hills. The Shawangunk Mountains are also beautiful, featuring pretty waterfalls and verdant greenery. The Catskill Center Thorn Preserve is another highlight in the area.
After a long day of hiking, head to one of a number of spa and wellness retreats in the region.
Glamping Options
This cozy Catskills Camper is the perfect way to see the surrounding area. It's pet-friendly and features A/C, a kitchenette, and a TV. That way, if you need a break from life on the road during your glamping adventure, you'll have the perfect opportunity to unwind.
3. Adirondack Mountains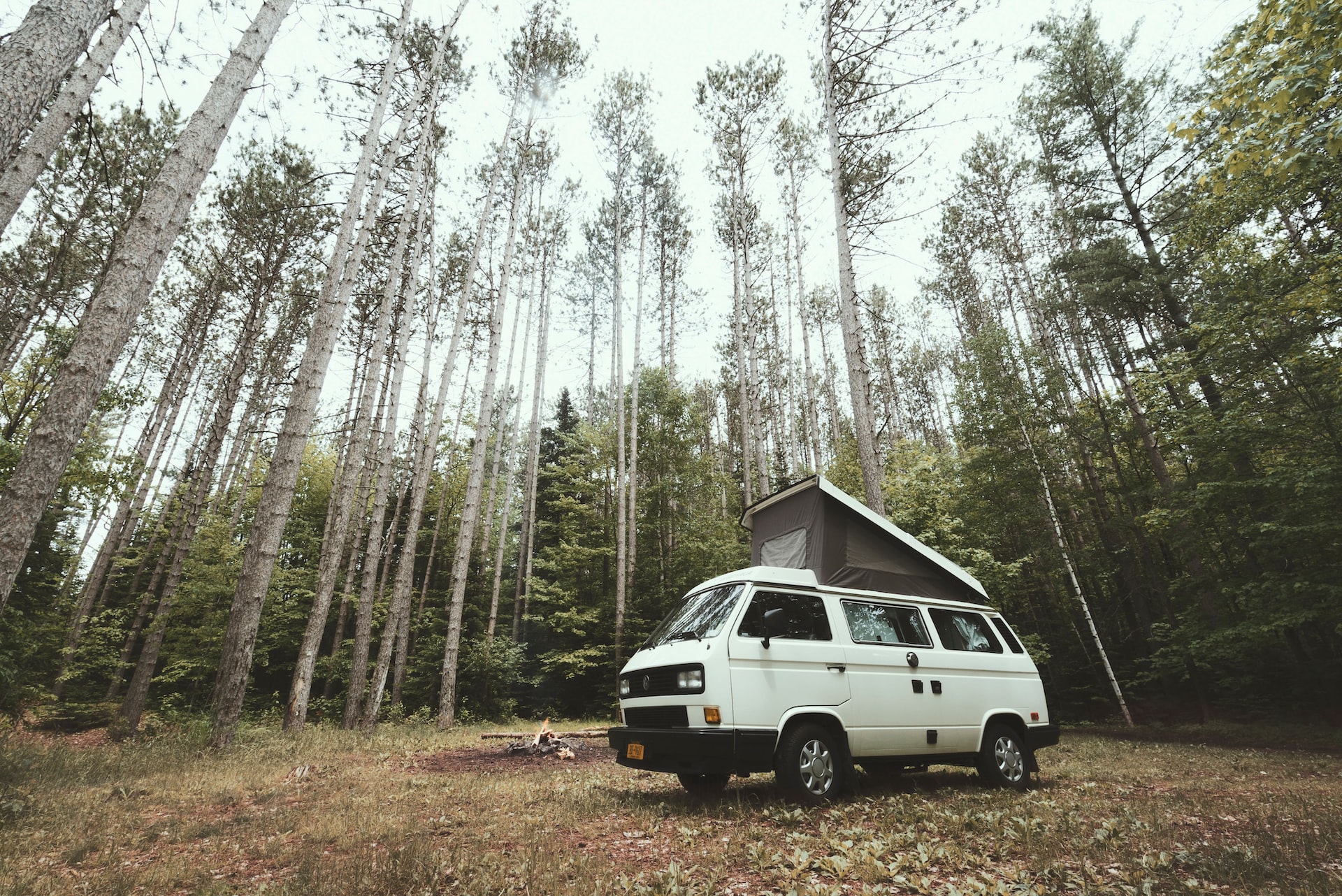 New York's Adirondack Mountains region encompasses hundreds of charming communities, trails, lakes, verdant valleys, and steep overlooks. Spanning more than six million acres of rugged terrain, this mountain chain is home to the largest protected natural area in the lower 48 of the United States.
Fun Things to Do in the Adirondack Mountains
The Adirondack Mountains feature the highest peaks in New York State, making them a prime location for hiking enthusiasts.
For those who don't love hiking, the Adirondacks offer plenty of alternative outdoor entertainment, including whitewater rafting, treetop zip lining, tubing, and more.
There are also many farms, breweries, and vineyards nestled throughout the area, so you'll never go hungry (or thirsty) here.
Glamping Options
An RV is the easiest way to explore all the Adirondacks have to see and do. For example, you can rent a 2020 Coachmen Freedom Express capable of accommodating up to eight people. It also has an awning, perfect for al fresco meals outdoors or games in the shade. Smaller groups can rent a 2021 Jayco RV with bunk beds (sleeps four adults and two kids), which comes with all-inclusive service: The vehicle can be delivered and set up at your chosen camping location.
4. Governor's Island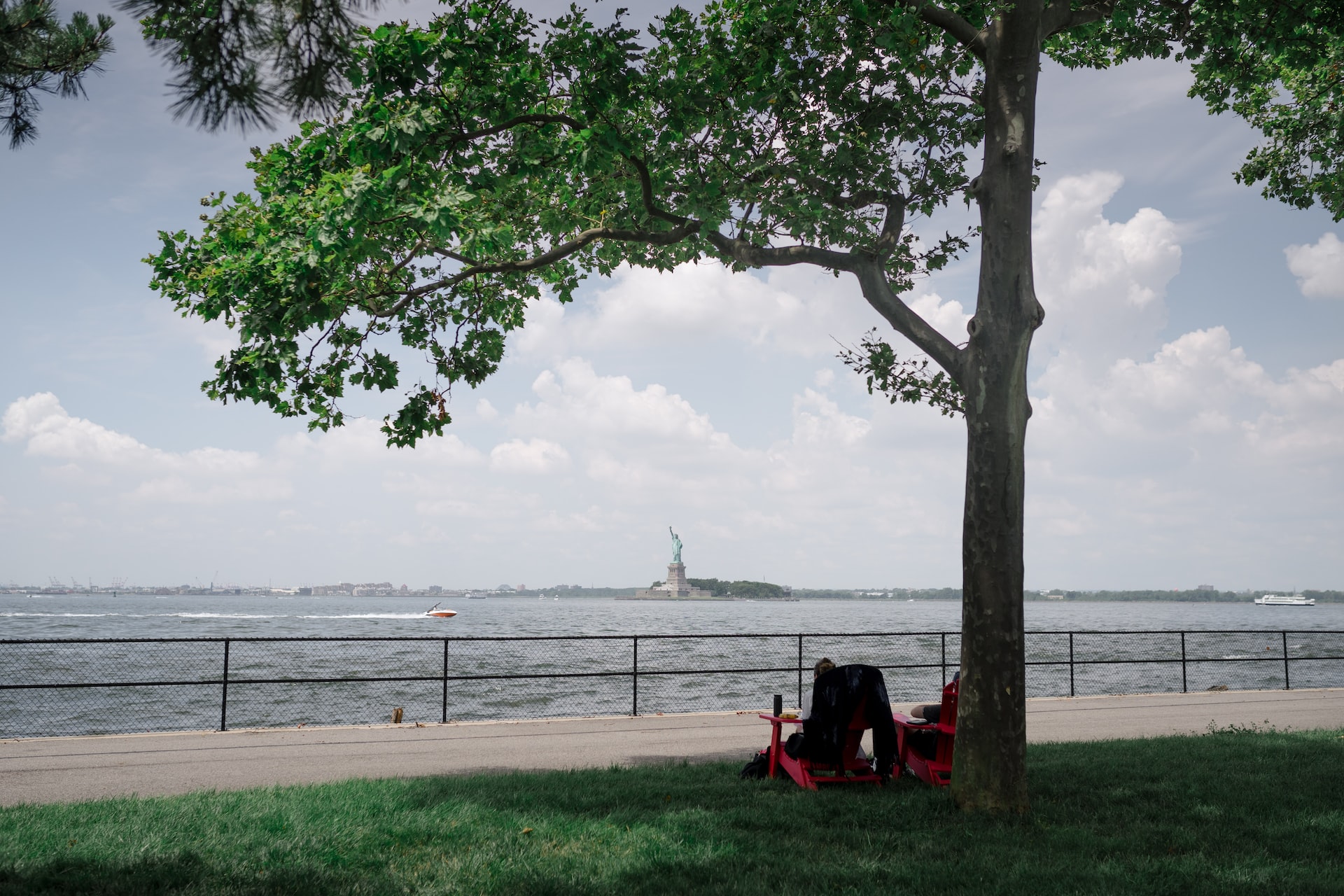 This 172-acre island in the heart of New York Harbor might seem like a strange addition to this list. Even though it's only 800 yards from Lower Manhattan, and even closer to Brooklyn, Governor's Island can feel as if it's a world unto itself thanks to its abundance of green recreation areas, including a 43-acre park.
Fun Things to Do in Governor's Island
Glamping Options
To access all that Governor's Island has to offer, consider staying at Collective Governor's Island. It's unique, tent-style accommodations provide access to a shared lounge, restaurant, bar, and garden. There's even complimentary Wi-Fi, so you can enjoy the outdoors while staying connected to society.
5. Hudson Valley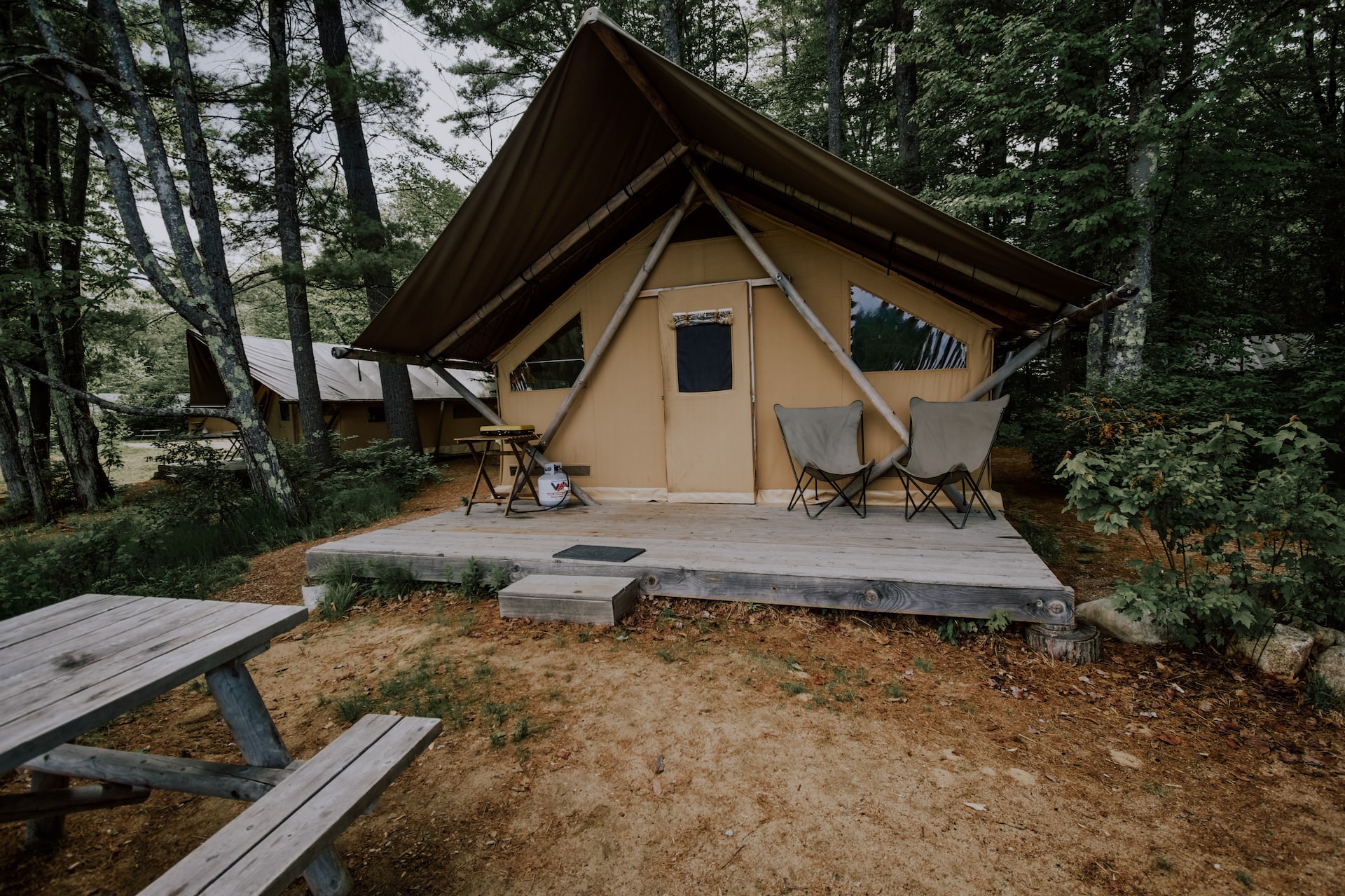 New York's Hudson Valley is great for those who love the water. Following the Hudson River north of the tip of Manhattan, the region extends 150 miles north to Albany. Designated as a National Heritage Area, this valley is steeped in history, natural beauty, culture, and a burgeoning food and farmers' market scene.
Fun Things to Do in Hudson Valley
Take a Hudson River sightseeing cruise to Albany or try a helicopter tour to view the foliage in the fall.
Springtime is ideal for exploring the area's many wineries — consider booking a guided wine and cheese tour to get a diverse sampling of the area's abundant options.
No matter the season, you can run, bike, or walk the Hudson Valley Rail Trail, a nine-mile paved pedestrian walkway that spans the Hudson River, offering spectacular 360-degree views.
Glamping Options
Hudson Valley covers a lot of land, and there are many fantastic rentals to choose from. For glampers, you can find a Tentrr Signature campsite nestled in an orchard in Stone Ridge. The tent is fully equipped with a queen-size bed, and the fire pit and Adirondack chairs can help guests unwind and enjoy the great outdoors.
6. Catskills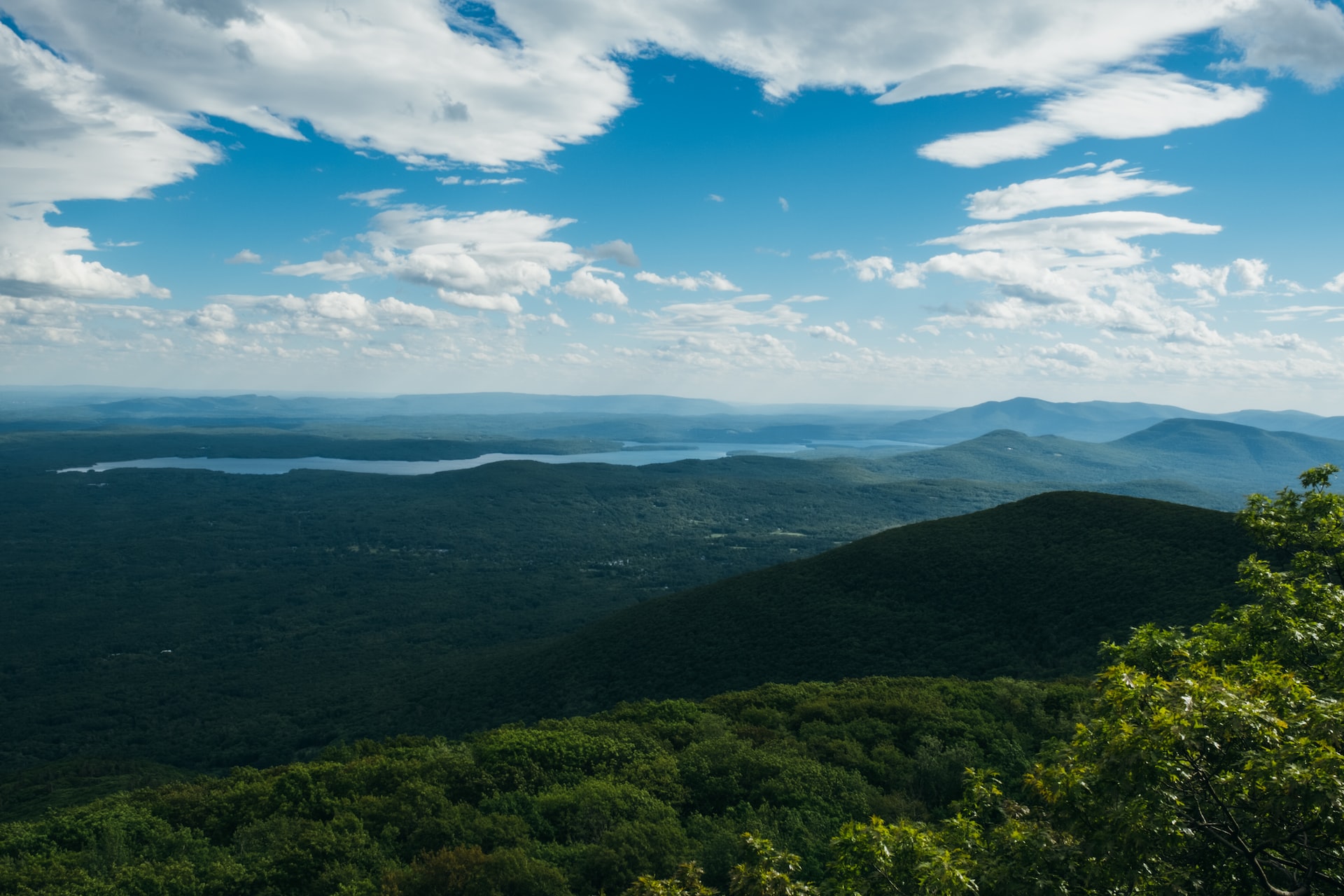 The Catskill Mountains of southeastern New York are known for a rich abundance of wildlife. People travel here for hiking and stargazing when it's warm out or skiing in winter. The mountains also feature rivers and lakes, perfect for activities like kayaking and canoeing.
Fun Things to Do in the Catskills
Anglers should head to Esopus Creek, known for its fly fishing.
There are also plenty of winding roadways, great for road and mountain biking.
When you need a recharge, you can dine at one of the area's many farm-to-table restaurants.
Glamping Options
Make the most of your stay in the Catskills with a non-traditional accommodation that lets you immerse yourself in all the natural scenery. This luxury yurt takes traditional canvas tent camping to the next level, with a hot shower, full kitchen, and Wi-Fi. It's located by a blueberry orchard, which guests are welcome to pick. For people who want to see as much as possible, an RV like this one is a great choice too. It sleeps up to seven guests.
Discover the Best New York State Glamping
New York is an excellent glamping destination, but choosing a location that guarantees the best glamping experience can be tough. With VacationRenter, it's easy. Our search engine provides rental options based on your specific preferences and destination. You can then focus on enjoying your weekend getaway instead of stressing about the accommodations.