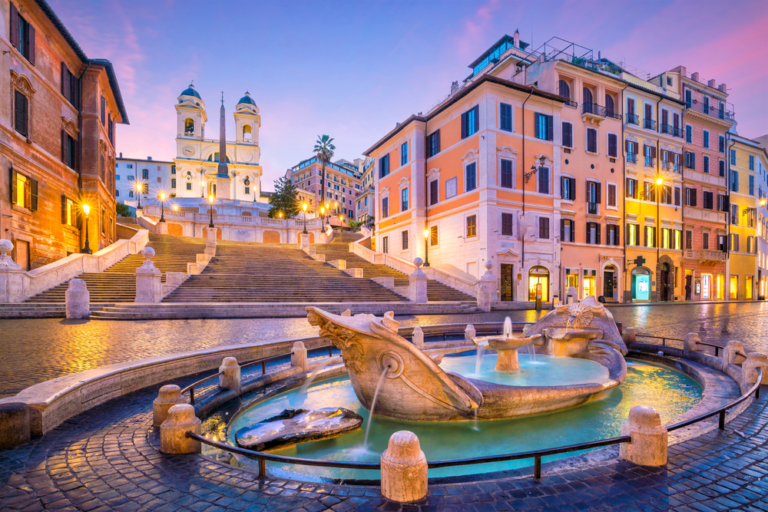 Rome is considered by many to be one of the most romantic cities in Europe, and even across the globe. The riverside neighborhood of Prati and the charming neighborhood of Trastevere quickly come to mind. Of course, worthy of mention is the alluring sunset of Castel Sant'Angelo. And don't forget about the best areas for sightseeing, including the Ponte Sisto stone bridge — connecting Campo de Fiori with Trastevere — the famous Pantheon, St. Peter's Basilica, and the Roman Forum.
Key Points
Learn about the history of Rome
Discover Roman cities and where to stay in Rome
Uncover what you should know during your stay in Rome
As a first-time visitor to Rome, you may have questions regarding where to stay or what to do. This article will provide insights into the Eternal City, so you can enjoy your experience — whether you're going solo, on a tour, or with a partner.
How Is the Italian City of Rome Organized?
Rome is the capital of Italy and spans the Tiber River. It has quite a famous and rich history, full of political, military, and religious events. It's still a Catholic power center to this day, with Vatican City located within walking distance. The city is 496 square miles in total area and has a population of almost three million people.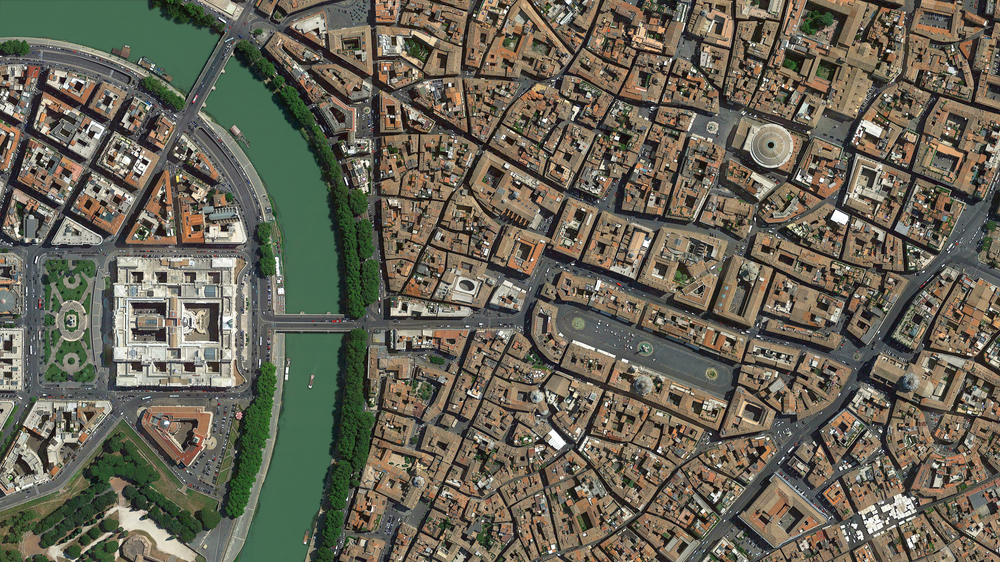 The city center is where the best attractions lie — such as the Colosseum, Spanish Steps, and Piazza Navona's baroque charm — with a short walk taking you around most parts of the Eternal City. However, the view is best enjoyed atop an open-back Roman carriage, which you can hire to carry you through part of the city. Alternatively, you can take public transport.
Rome has an excellent public transportation system made up of buses, trams, the metro, and suburban trains. Stazione Termini — or the Termini Station — is the central transportation hub. You can get a ticket for various types of transportation here.
Where to Stay in Rome: The Best Places by Interests
Where you should stay in Rome will depend on your specific preferences. Are you interested in great food, a romantic environment, nightlife, historic centers, or budget-friendly spots? Rome is ready to satisfy all your cravings and more. However, Rome is a pretty big city. Without proper guidance, you might find yourself wandering through its 22 districts. In light of this, we've detailed some of Rome's great districts depending on specific tastes.
Where to Stay for Great Food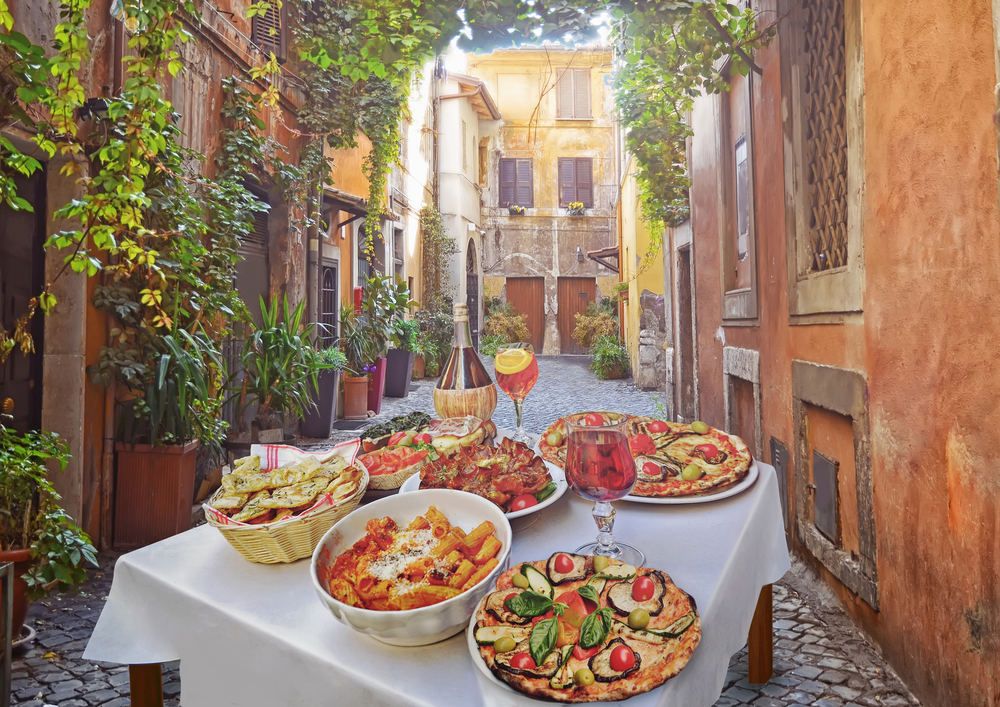 Food is abundant in Rome, but you might need a bit of direction if you're a foodie. Take a transit down to Vicolo delle Bollette 13 to the beautiful trattoria — which means "Italian restaurant" — located close to the Trevi Fountain. Al Moro's artichokes, pasta, and mushrooms will leave you craving more.
Also close to the Trevi Fountain in the Avignonesi District is the Colline Emiliane restaurant. Their rich pasta — made primarily with eggs and tagliatelle alla Bolognese,which is simply pasta and meat sauce — is one of a kind. Yet another gastronomic haven is Testaccio. Sandwiched between Aventine Hill and Trastevere, Testaccio has enough traditional Italian street food to satisfy all of your cravings, like cornetti, rosette soffiate, and braised beef.
Where to Stay to Discover History
Rome is bathed deep in rich historical events. You probably won't have to search too far to find a place in a history-rich district. Located just 3.5 kilometers from Vatican City is the Colosseum — a key symbol of Rome and one of the best-preserved ruins of the ancient Roman empire. A large number of tourists troop to the Colosseum to adore its magnificence.
The ancient Roman temple of the Pantheon is located two kilometers from the Colosseum. It houses beautiful chapels and historic tombs like that of King Vittorio Emanuele and Raphael.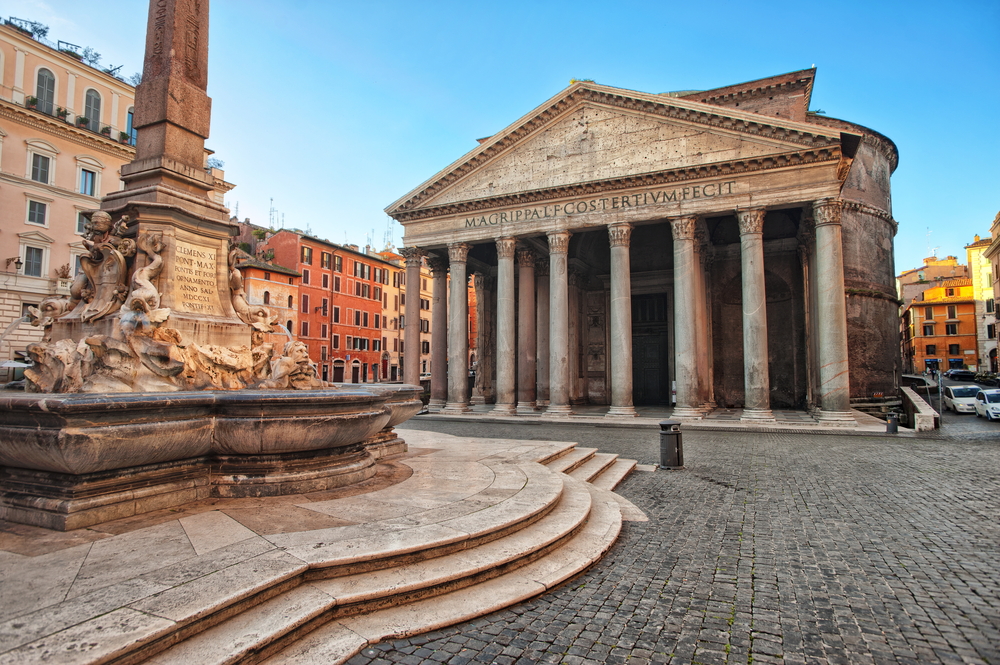 West of the Pantheon and about five kilometers from the Colosseum is the Piazza Navona. Piazza Navona is renowned for its 16th-century classic baroque architecture, fountains, and cobblestone streets.
Around the Piazza di Spagna are some historic constructions, such as the Spanish Steps and Villa Borghese — an art museum with the largest park in Rome. Piazza di Spagna has two metro stops, Spagna and Barberini, if you want to go further afield.
Another key historic center is the charming neighborhood of Trastevere with its famous cobblestoned street and the Basilica of Santa Maria — the oldest church in Rome. Trastevere is located on the opposite side of the Tiber River from Centro Storico, historically known as the center of Rome. Most people consider Trastevere to be one of the most beautiful neighborhoods in Rome.
Where to Stay to See World-Class Art
Although the Vatican is an independent state, it's geographically located within Rome. The Vatican is filled with world-class art, from the architectural masterpieces of cathedrals — such as St. Peter's Basilica, the world's largest Christian church — to numerous sculptures by renowned artists.
These works of art might be old, but they're in excellent condition. There are also many newer constructions. While in Vatican City, you should make visiting the Sistine Chapel a top priority. The Renaissance frescoes by Michelangelo are eye-catching. Vatican City also has numerous boutiques and Michelin-starred restaurants.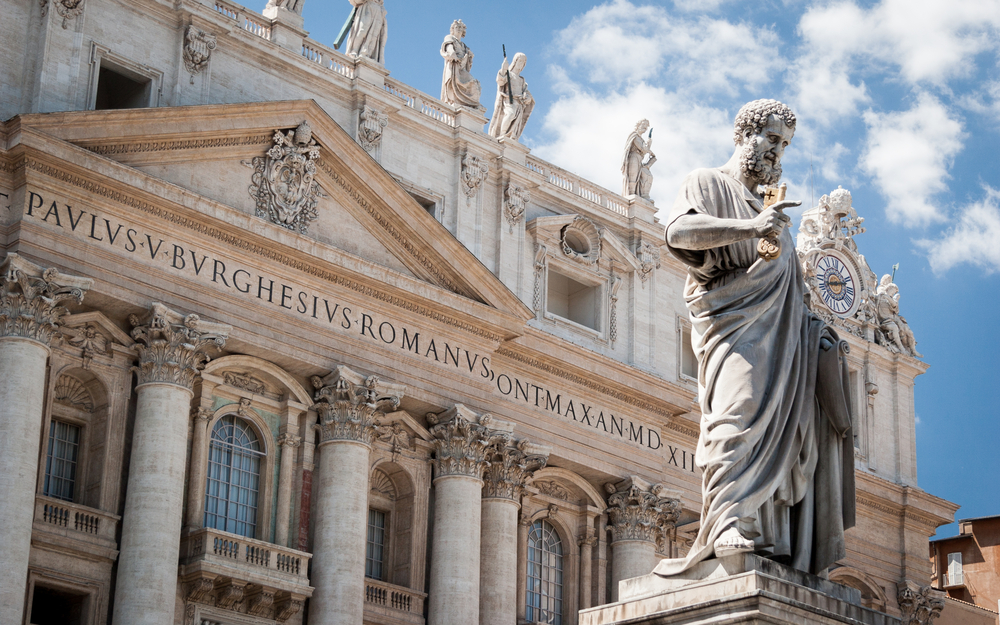 Where to Stay for Nightlife
There are almost always tourists in Rome, and you can be sure that the party is where the tourists are. Sticking around places with touristy traffic — such as Palatine Hill, Trevi, Parione, Trastevere, and many others — may give you the nightlife experience of a lifetime. Monti is another great district for night revelers and party lovers.
Where to Stay for Amazing Shopping
The high-end shopping street of Via Condotti is undoubtedly one of the best in Rome. On both sides of the street are stores belonging to some of the most expensive brands in the world. Many businesses have chosen it as their main headquarters in the city. If you go inside certain boutiques, you're sure to observe some eccentricity, such as the staircase leading to the upper floor in the Louis Vuitton store. Via Margutta is another shopping district and houses many art galleries, antique shops, furniture stores, and fashionable restaurants.
Via Margutta acquired great fame after the film "Roman Holiday." It was once the heart of Rome — home to artisans, painters, and artists. Meanwhile, Via del Corso is the Roman equivalent of Calle de Preciados in Madrid or Calle Sierpes in Seville. It's home to many shopping brands, including Diesel, Energie, Miss Sixty, and Benetton.
When in Rome: Do's and Don'ts
While visiting a local pizzeria to absorb the local setting is fantastic, that's simply Vacation 101. Once in Rome, you'll probably get a taste of Italian pizza sooner or later. That said, there are a few do's and don'ts that can make or break your vacation.
Do's in Rome
Grab a gelato at a gelateria.
Experience the aperitivo (Italian happy hour meant to prepare you for dinner).
Take an after-hours guided tour of the Vatican.
Learn to hand-make pasta.
Take a tour and admire the masterpieces of Michelangelo Merisi da Caravaggio and the places of historical interest where he lived.
Tour the Colosseum — one of Rome's and Italy's most famous and important monuments — and one of the New Seven Wonders of the World. You shouldn't skip the arena for any reason.
Stroll through Palatino at sunset and admire the magnificence of the birthplace of Rome and where the Roman emperors lived. From its height, you can enjoy a fantastic view of the Roman city.
Don'ts in Rome
Don't accept fixed rates from taxis. The fixed rate will always be higher than the actual cost of the tour, so it's best to use the train station, metro station, or take a minute walk.
Don't tip waiters or waitresses. Many restaurants include a service charge on the bill.
While at the Colosseum, make sure you know the cost before taking pictures with Gladiators. Pictures are NOT free.
Don't take pictures while visiting the Vatican.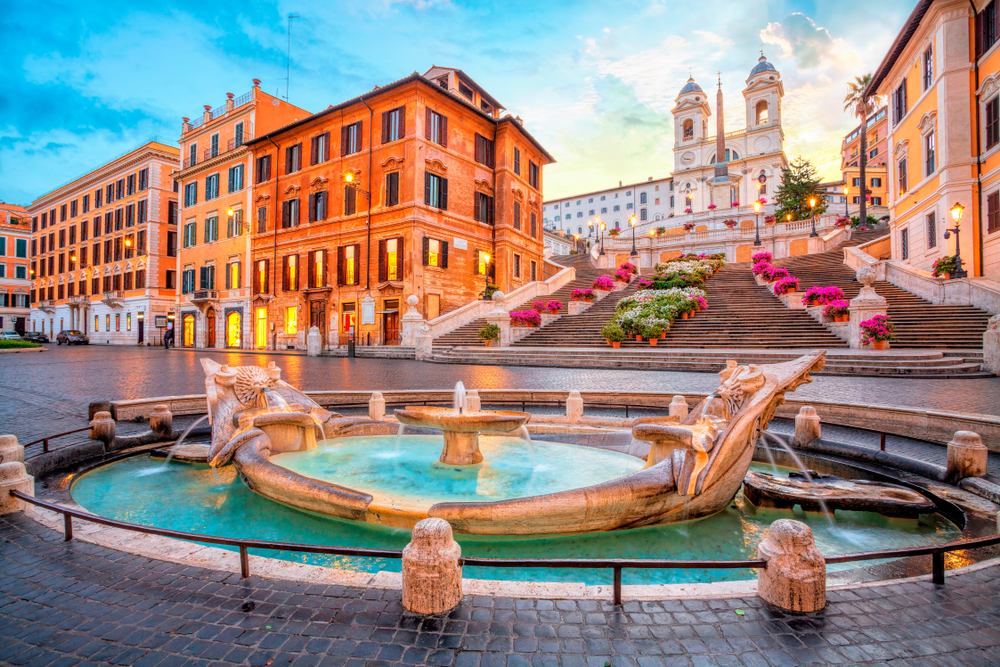 How Long Should You Stay in Rome?
When visiting the Eternal City of Rome, it's a good idea to allocate at least four days to your trip. This is because the Vatican can take almost one full day, especially if you decide to visit St. Peter's Basilica and the Vatican Museums.
Also, the Colosseum, the Roman Forum, and Palatine Hill can take at least five or even six hours each. However, you can choose to only visit the Colosseum, which can take about four hours without queues. If you want to avoid lines at the Colosseum, follow the entrance queue through the Roman Forum.
This route is usually shorter than the queue for the Colosseum. Once you gain entrance, you can pass through the Roman Forum and go directly to the Colosseum, which is within the same complex. Meanwhile, a visit to the main Roman squares can take an entire day.
Find Rome Rentals on VacationRenter
Rome is a fantastic place to consider for your vacation. Its monuments are breathtaking and its spirit is captivating. To make the most of Rome, though, you need a place to call home during your trip. Fortunately, VacationRenter makes it easy to find vacation rentals no matter where you want to stay.
By eliminating the need to search across several different sites to find the perfect home away from home, you can spend more time enjoying great locations in Rome and less time worrying about your accommodations. See how easy it is to find vacation rentals on VacationRenter.
Mentioned In This Article