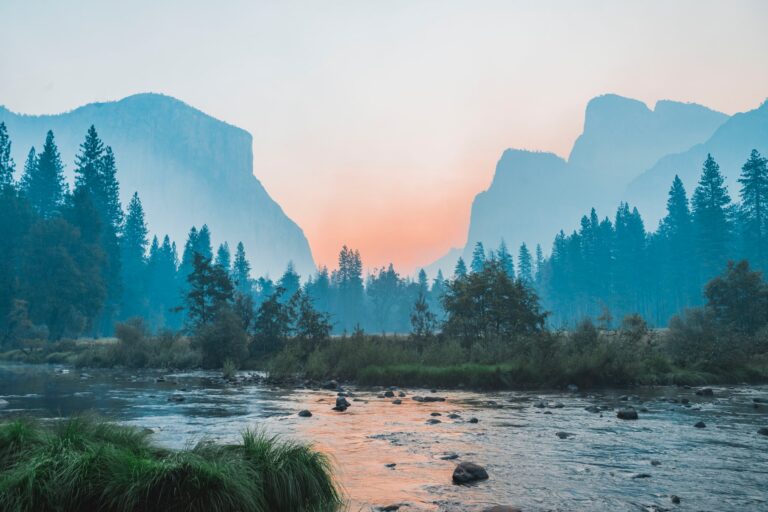 Tucked in California's Sierra Nevada Mountains, Yosemite National Park is home to stunning views like the cliffs of El Capitan and Half Dome. Waterfalls, valleys, granite walls that reach thousands of feet, and the giant, ancient sequoia trees all make this national park like no other place on the planet. Whether you camp, stay in a cabin, or a luxury rental, you will remember this breathtaking National Park for the rest of your life.
What works best for you? Everyone is different, some might love to cook some dogs on a fire while others might like to prepare a meal in a nice cabin kitchen while embracing nature. We are all for enjoying nature your own way. That is why we came up with these different recommendations of stays in Yosemite National Park.
Camping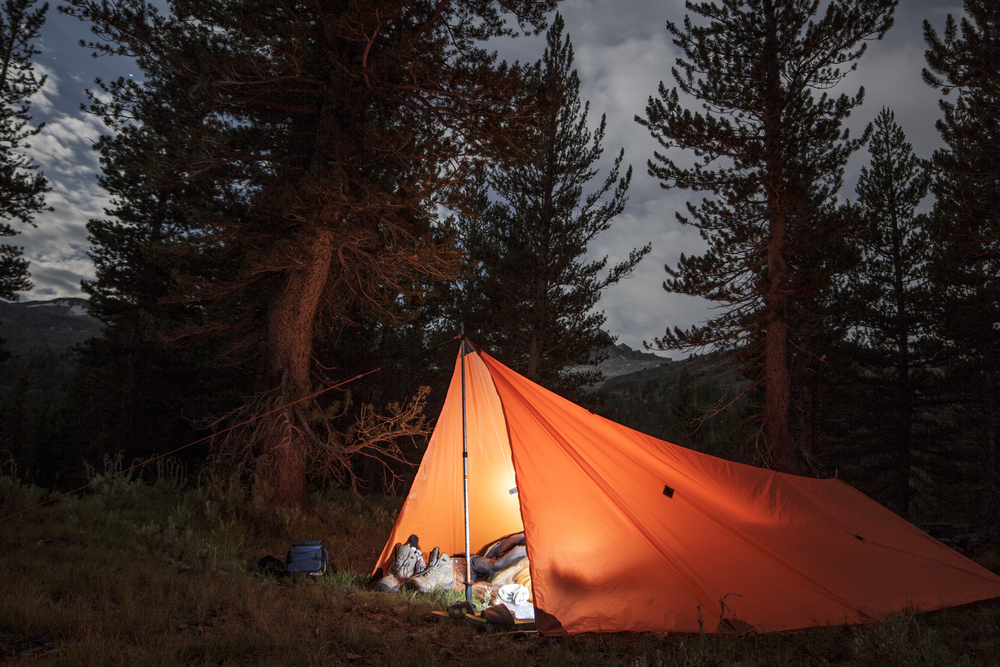 For those who can't get enough of the outdoors, you'll love sleeping out under the stars in one of Yosemite's many campgrounds. With 14 campgrounds to choose from inside the park, you'll have no trouble finding a picturesque place to spend the night.
Yosemite Creek Campground
Listen to the river sing sweet songs at Yosemite Creek Campground. Located only two miles away from great hiking on the Ten Lakes Trail, you can set up camp right along the banks of Yosemite Creek. This is a "first come, first served" campground and doesn't accept reservations. We recommend arriving early to secure your site before heading off to adventure for the day!
Upper Pines Campground
If you'd like to wake up to the sun's rays peeking over Half Dome, then you might prefer to stay at Yosemite's most popular campground, Upper Pines. This campground is centrally located inside the Yosemite Valley and will provide easy access to many of Yosemite's iconic sights. Due to its convenience and popularity, sites fill in quickly, and you're quite likely to have neighbors close by. If you prefer your privacy, consider one of the more remote camping options.
Cabins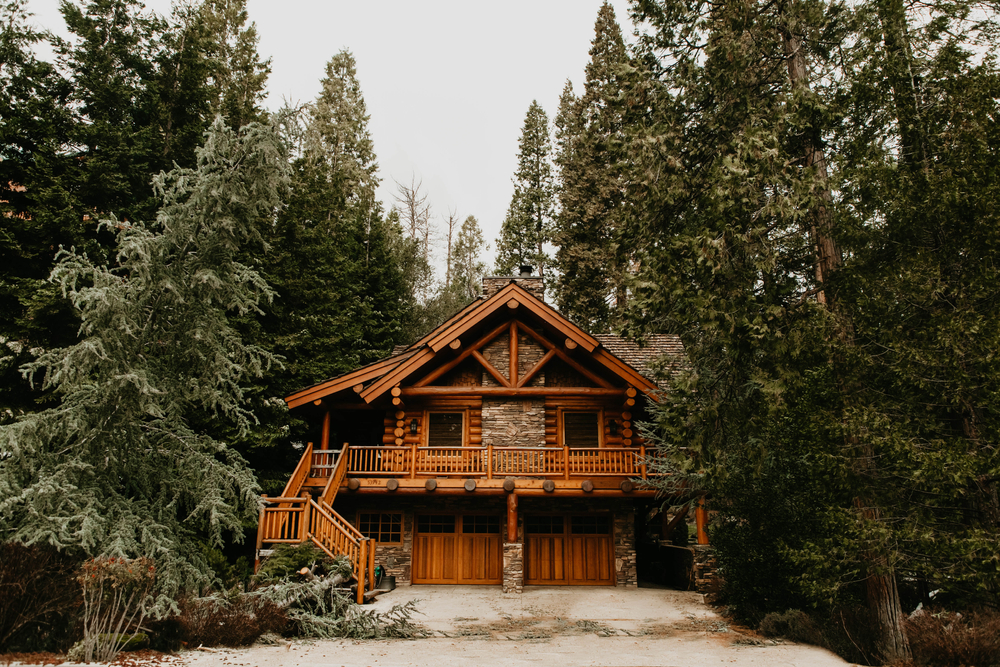 Not everyone who visits a national park loves the rugged experience of sleeping outside. Luckily, Yosemite offers plenty of cabin rental options throughout the park. After a long day of hiking, horseback riding, or rock climbing, it can be quite nice to curl up in a cozy bed next to a roaring fireplace. Many cabins even offer the added luxury of wi-fi and satellite television. Cabins also offer you protection from the weather in case you see some rain during your vacation. Some rentals even include ping pong and foosball tables to keep your group busy on those less-than-perfect weather days.
Luxury Rentals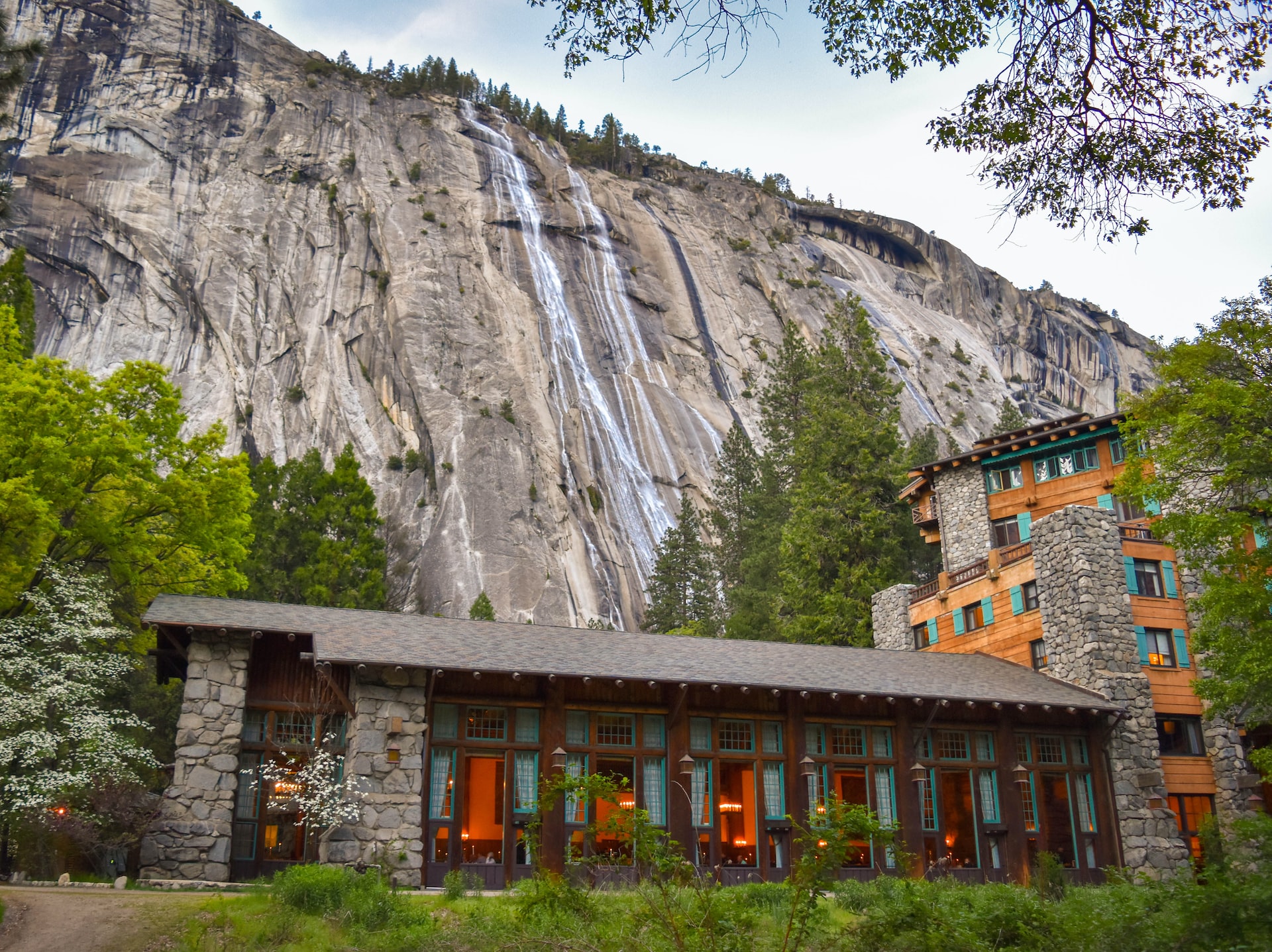 For an even more glamorous rental option, consider staying in one of Yosemite's luxury hotels or properties.
The Ahwahnee
Elegance at its peak, The Ahwahnee hotel has hosted an elite list of guests including Presidents John F. Kennedy and Barack Obama, celebrities like Judy Garland and Brad Pitt, and even royalty such as Queen Elizabeth II. Take a dip in the heated pool, study historic works of art in the Mural Room, or enjoy a nice drink on the outdoor patio of the Ahwahnee Bar. Treat yourself to an incredible meal at the Ahwahnee Dining Room, where the hotel's executive chef will make you a meal that will ensure your trip to Yosemite is an experience you'll never forget.
Something for Everyone
Ask anyone who has visited this dream-like national park what it's like, and you'll likely hear something along the lines of "that place is truly magical." Don't stress too hard on finding the right rental property or campsite. Chances are, you'll be spending most of your time enjoying the beautiful and breathtaking nature that this park has to offer. Check out some of our favorite things to do in this Golden State national park.
Tunnel View Outlook
Picture-perfect natural granite formations and a seemingly endless valley of evergreen trees make for an epic park destination. Gaze deeply at the cliffs and waterfalls of this protected land. Check out Yosemite's official website for more information and other tips.
Half Dome Day Hike
This legendary hike, also known as the John Muir Trail, is 15 miles long and is considered very advanced, with a section that even includes some cable climbing. Pro-hikers rant and rave about this trail as it provides some world-class views once you arrive at the top. 
Make sure to set aside at least 12 hours, and stay prepared with great footwear, food, water, and warm clothes. Before you go, we recommend doing extensive research on this trail, and truly making sure it is the right hike for you. Yosemite has plenty of trails for all skill levels, and you can find one that suits your needs here.
A Photographer's Paradise
We teamed up with Emily Thomas (@emitoms) to capture these mesmeric scenes and help plan the perfect weekend in Yosemite. Emily is a Seattle-based landscape travel photographer who's always out capturing some of the most picturesque locations. From the peaks of Patagonia to the bright blue waters of Bali, we knew she'd be the perfect fit to capture the beauty behind this national park.
Booking a rental close to Glacier Point was important for snapping the photos Emily was looking for. Knowing the weather was getting colder, she stayed at a three-bedroom cabin deep in the woods with a warm fireplace. That warmth came in handy when she was enjoying the outdoor grill and patio area for dinner each night. Yosemite doesn't have a ton of places to go out to eat, so staying in a location with a full kitchen is an important feature to help you maximize your time in the park. Emily recommends a drive up to Glacier Point at sunset for the best views of Half Rock Dome at a time when you can get that famous crimson glow on the sides of the granite walls.