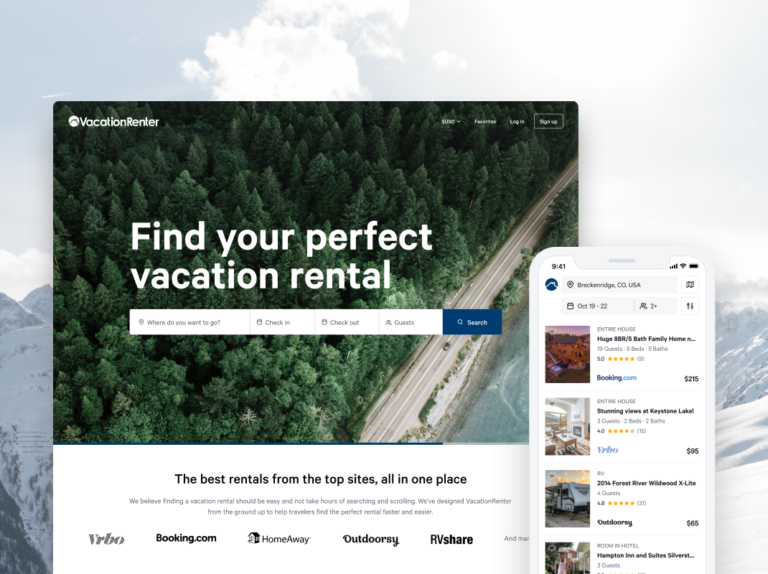 Throughout a year like no other, millions of people turned to VacationRenter to find safe accommodations that tailored to their evolving needs. To support travelers and hosts, we made several critical improvements, which we are excited to look back on today. As a result of these innovations, we are proud to share that in 2020 we helped a record number of travelers and surpassed $1 billion in gross booking value.
Health and Safety Made Easy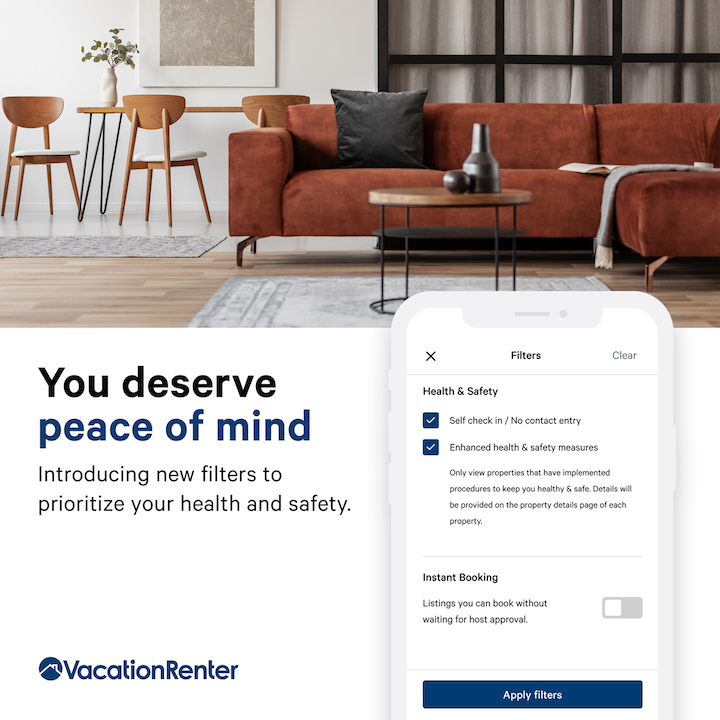 In response to the COVID-19 pandemic, the VacationRenter team made the health and safety of travelers, hosts, and the community a top priority by building tools that highlighted contactless check-in and enhanced cleaning measures. As a global travel community, it is our responsibility to come together to protect each other, and we are proud to do our part in enabling travelers to find rentals that go above and beyond.
A Personalized Search Experience
2020 brought about many new behaviors and preferences for travelers across the globe. To meet their evolving needs, the team redesigned our platform to bring a more personalized experience throughout our site. We are seeing travelers matched with rentals at higher rates due to these improvements, including an enhanced machine-learning algorithm that showcases the right rentals at the right time, and new research tools for those planning future trips.
New Places To Stay On Wheels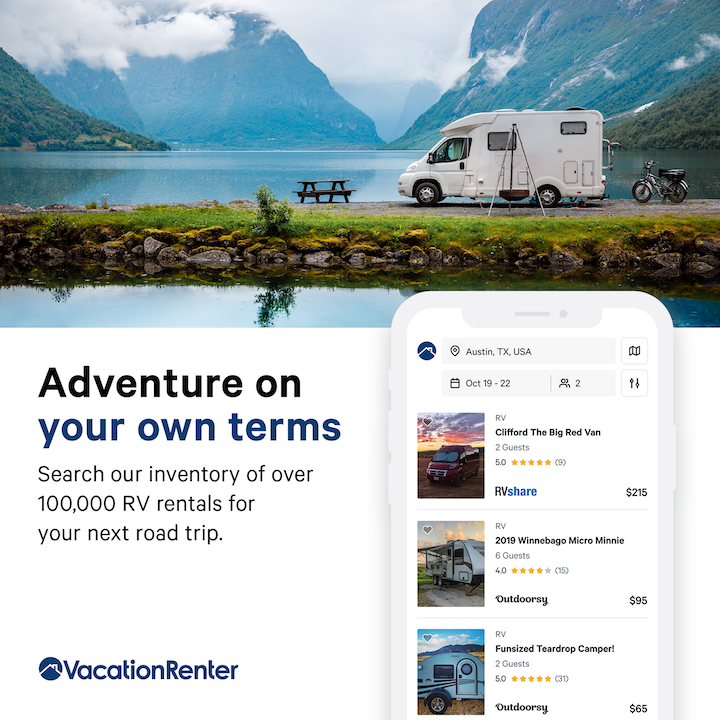 Last summer brought a resurgence in RV travel, as millions turned to RVs due to their safe and socially distant nature. In 2020, we became the first metasearch engine to include RVs, bringing together the largest inventory of any platform globally with over 100,000 RVs.
A New Milestone
Through our continued commitment to supporting travelers with the best way to find accommodations around the world, we helped a record number of travelers find the perfect vacation rental — totaling over $1 billion in gross booking value for the year. We started VacationRenter in 2018 to make finding the perfect rental easier, and less than three years later, we are more motivated than ever to continue helping travelers during such a critical time.
Providing Even More in 2021
We are excited to continue building for the future as the travel landscape continues to change in 2021. This year, we will continue to improve our machine learning rankings to showcase even more personalized rentals to our customers. We will also continue to expand to more countries and add new rentals because travel should be more accessible — wherever you are and wherever you want to go. Lastly, we will continue building industry-leading research and planning tools to help travelers reduce the stress and time that often comes with travel planning.
Regardless of what lies ahead in 2021, we look forward to continuing to support travelers by leaning into our mission of making finding the perfect rental easier than ever before.
Check out our announcement for more details.
We are continuing to grow our team in 2021 with passionate individuals excited to build the future of travel with us. You can find more information about our open roles here.