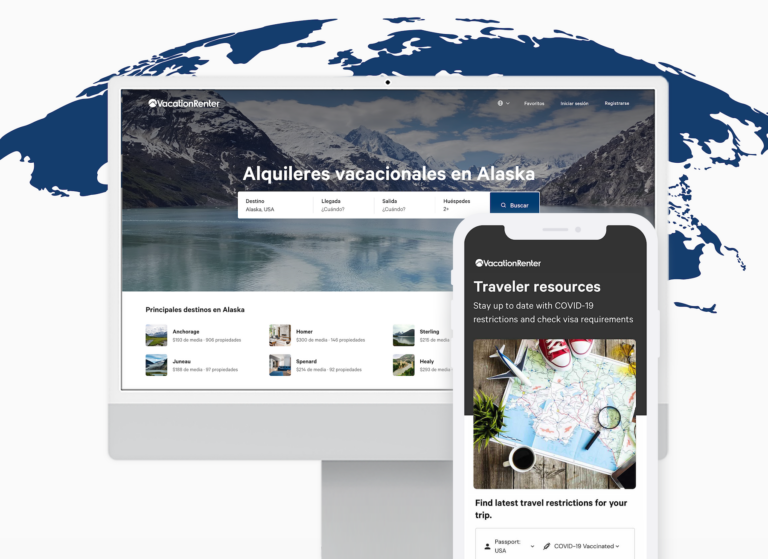 Travel is making a comeback. According to our data, bookings for summer vacations are already up over 60% compared to last year, and summer hasn't even started yet! As a result, the VacationRenter team has made it a priority to personalize and simplify the research-and-booking experience further — no matter where you're traveling from or where you plan to go.
We've made some key improvements to the user experience, including, but not limited to:
Expanded inventory partners
Translated site into six new languages
New content for an additional 6,000 points of interest around the world
Up-to-date traveler resources
Revamped homepage experience, personalized to each traveler
"Seeing our customer bookings continue to ramp back up to normal levels of travel keeps us motivated to make finding the perfect vacation rental as easy as possible," our CEO Heath Hammett shares. "We are always working on making our site better. Our latest upgrades focus on improving the user experience for our international customers, as well as giving all customers more information and tools to quickly find the perfect rental."
Expanded Rental Inventory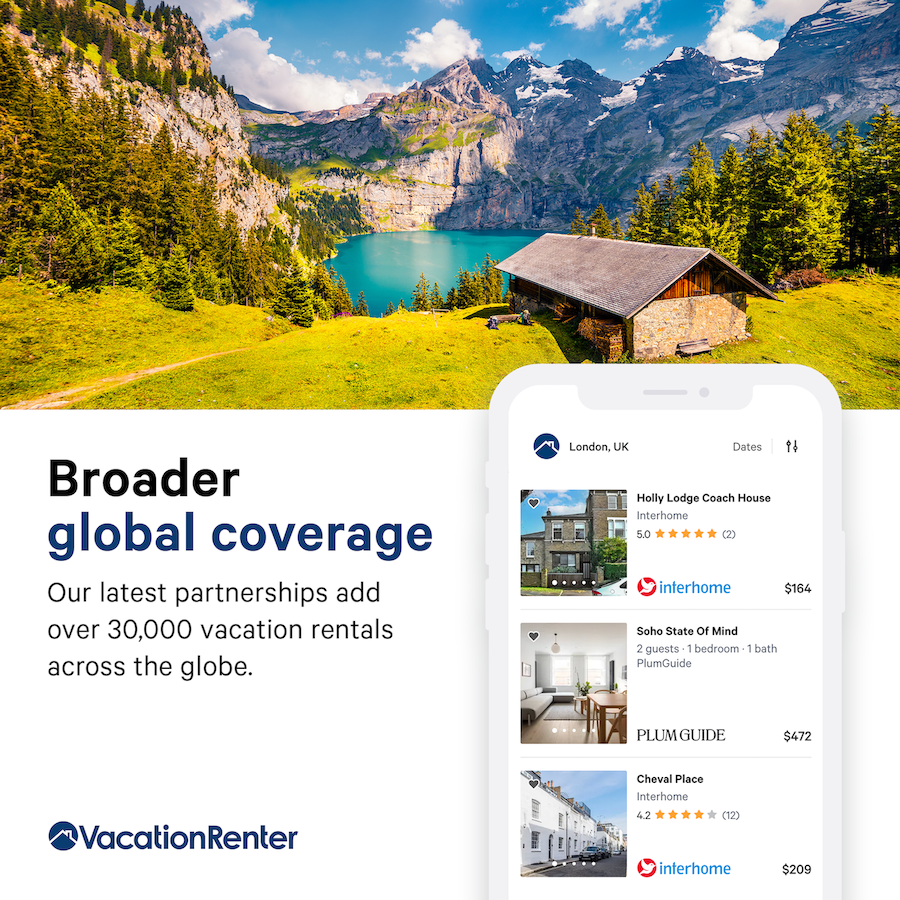 We're excited to announce that we've added another partner to our growing platform. Interhome, a European-based rental site offering more than 30,000 vacation rentals in Europe and the United States, provides broader coverage and allows us to better serve travelers worldwide.
Additionally, we're expanding our partnership with Plum Guide! Whether you're staying in Europe or the United States, we've made it easier than ever to search and browse their fantastic selection of high-quality rentals for your next vacation.
This is not the end, and we will continue adding more of the best accommodations from amazing partners to offer our travelers their perfect rental, wherever they may plan to go.
Personalizing the Global Traveler Experience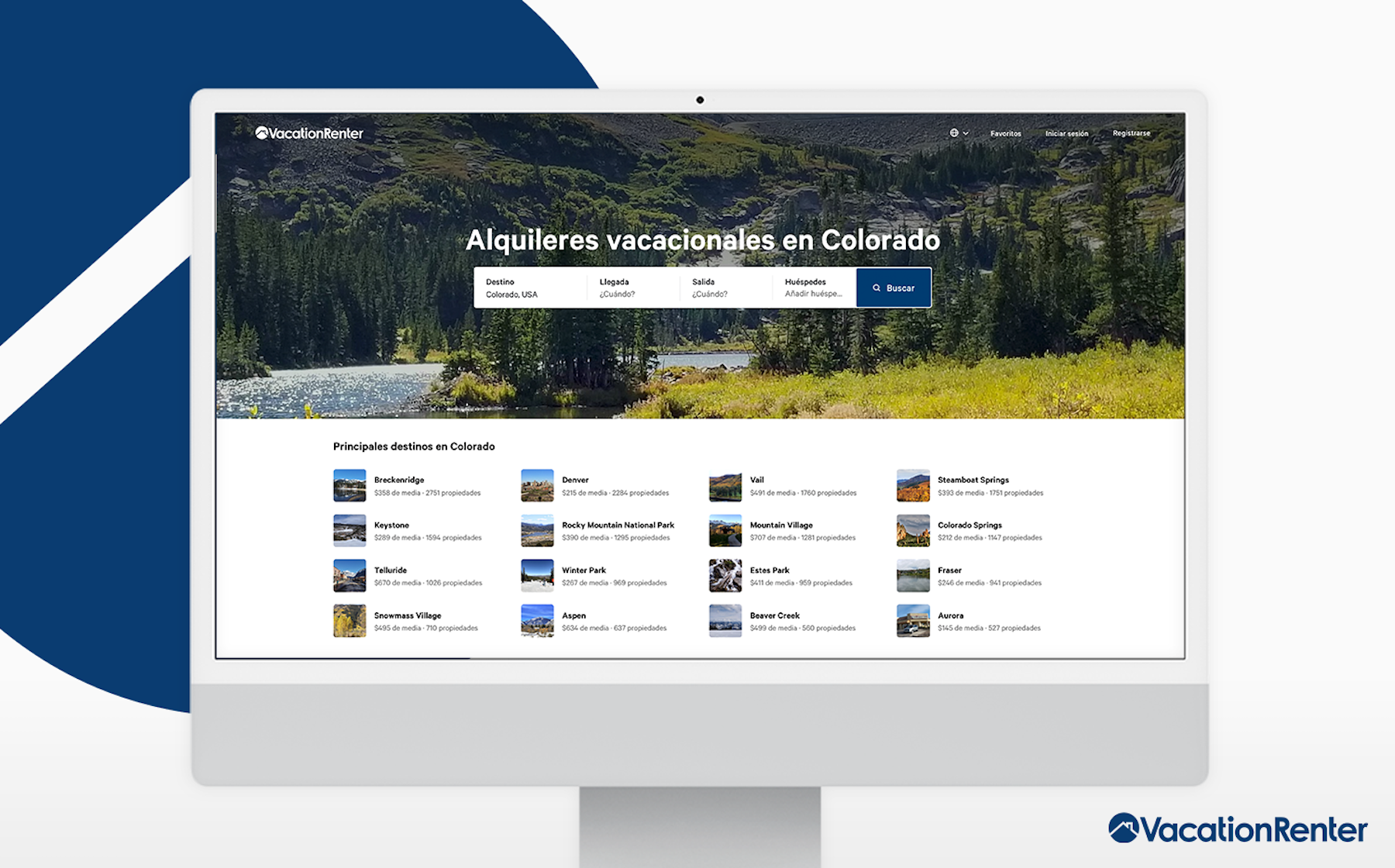 Last year, our top priority was to further expand our platform to better meet the needs of our global customers. As part of that work, we launched full site translations in German, French, Spanish, Italian, Portuguese, and Polish — serving native speakers across 36 countries. That effort is greatly paying off as international bookings have increased by over 250%. Today, our platform supports 33 currencies and includes answers to key frequently asked questions by location, must-see attractions, and map views for top destinations worldwide.
Timely Traveler Resources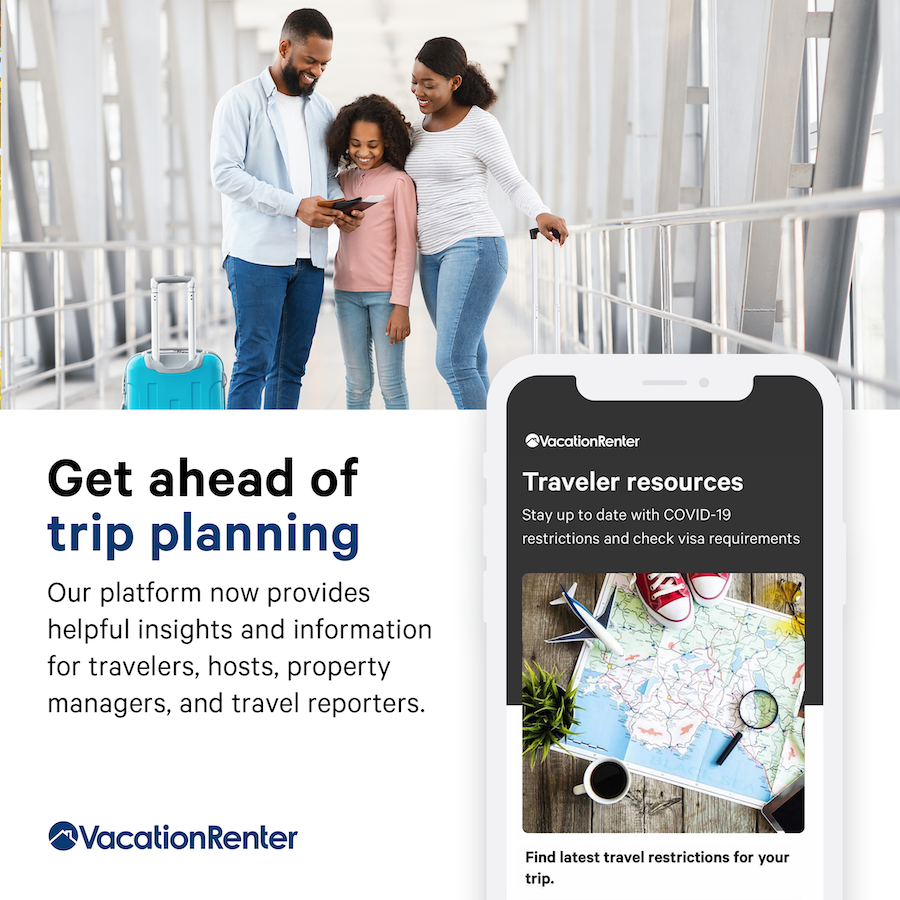 With travel restrictions continuously evolving, we launched a Traveler Resource Center to support the needs of travelers. Here, you'll find timely destination and property-specific information, including the latest on COVID-related restrictions and guidelines, which properties have flexible cancellation, and more about partners' enhanced cleaning procedures, all in one place.
We also recently launched VacationRenter's Travel Trends page, allowing users to see booking trends such as the most popular vacation destinations, average nightly rates, and more. Not only does this give travelers insight and inspiration on what cities and countries are currently trending, but also provides hosts, property managers, and travel reporters with data to better understand travel behaviors.
A Fresh Take on Our Homepage
Our new and improved homepage showcases a more streamlined, user-friendly experience. It features personalization for returning visitors and addresses what users want to see in their trip planning process.
More to Come in 2022
VacationRenter has already helped tens of millions of travelers navigate the challenging travel landscape over the last couple of years. This year, we will continue improving the booking experience for travelers across the globe and focus on adding more partnerships to our platform. As travel continues to ramp back up, we are very excited about what lies ahead.
Read more about what's in store for VacationRenter.
Are you passionate about travel and excited to continuously improve the landscape with us? Our team is growing! Check out more information about open roles at VacationRenter here.