INDIGO Apartments & Suites - 'Adults Only'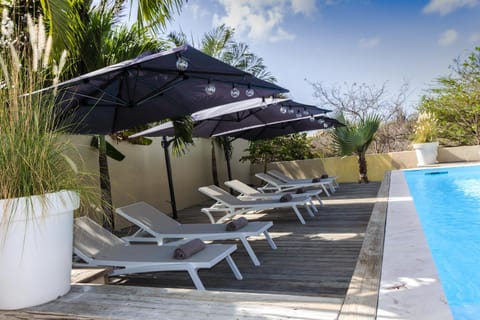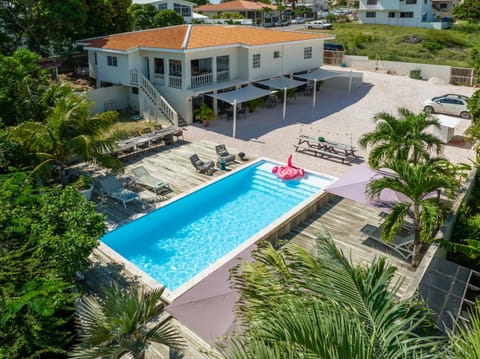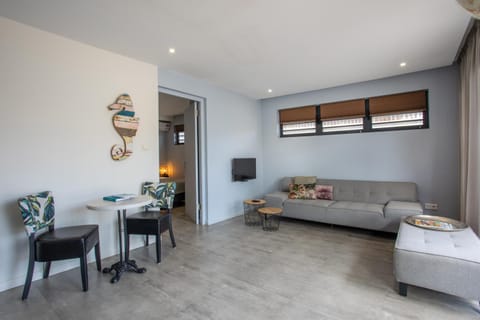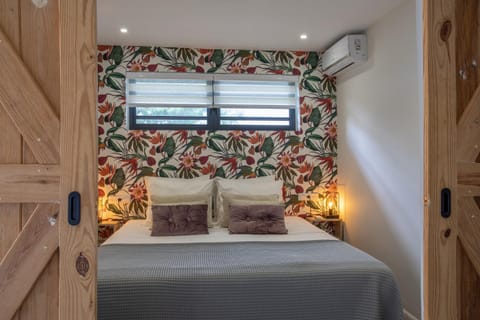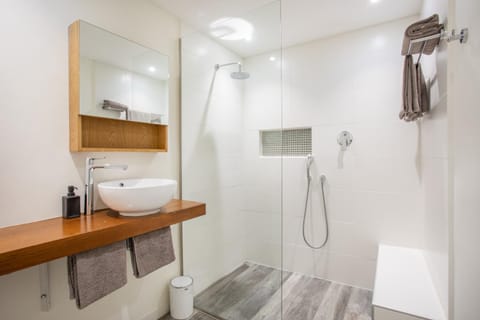 ---
Reasons to book
People love it here
Guests give this property a top rating
Includes essentials
Garden, Pool, Pets allowed and more
---
About this apartment rental
Nestled in
Jan Thiel
, this attractive entire apartment for $157 per night is a great option for your next vacation. INDIGO Apartments & Suites - 'Adults Only' has pool views, free WiFi and free private parking, situated in Jan Thiel, 2.9 km from Jan Thiel Bay Beach.
Amenities
Pool
Air conditioner
Pets allowed
Kitchen / Kitchenette
Internet / Wifi
Smoking allowed
Parking
Laundry
Balcony / Patio
TV
Wheelchair accessible
Gym / Fitness Center
Garden
---
Reasons to book
People love it here
Guests give this property a top rating
Includes essentials
Garden, Pool, Pets allowed and more
---
Reviews
4.7 / 5

"Outstanding"

(54 Reviews)
100% verified reviews
a really nice room with all the facilities to cook, lot of space and a great place outdoor to eat. The pool has been fantastic to cool down after a long day. Oscar and Ingrid are amazing people, super friendly always open for a chat and knowledgeable about the island.
Big disappointment
Jun 2023
Good location, nice pool water but a bit too warm, comfortable bed and free parking on property is a big pluses.
I didn't feel private and relaxed. Owner was hanging around all the time, talking to us on every ocassion, and in the evening I had a feeling that they're only waiting for us to get out of the pool to turn off the lights in. I don't know, it's just my feelings. I like talking and meeting with people but that was too much for me, when I'm on vacations I don't want to be disturbed by someone. Air condition is only in bedroom and working only there. If you don't want to pay any extra fees, set it for 23 degrees and use only when you're sleeping. Otherwise, for sure owner will charge something extra from your deposit. Towels changing is weekly, after two days of humidity 70% on the island, our towels were wet and stinks. We had to buy our own towels. Poor ventilation in bathroom, wet all the time. Also we got 2 toilet paper rolls for 11 nights. "Free cosmetic kit" was a poor quality soap in bathroom and kitchen. Tv wasn't work, netflix and other streamings also. Not possible to log in to my private account. Problem with light buttons in living room and bedroom, so we struggled with this every day. In last day, owner allowed us to stay longer than 11am, because we had a late flight. That was nice, I appreciate it. But this day, electrician or other specialist came and they drilled whole day (and no one informed about this). In the end we were charged with half of payment costs and owner did unforable currency conversion from dollar to euro, so finally I got back less money although I used less utilities than I paid for. I feel scammed and disappointed.
The best place to stay on holiday in Curaçao
Jul 2022
We stayed at the apartment for 10 days at the beginning of July. When we planned our trip to Curaçao, it was important for us to stay in a place close to good infrastructure, from where it would be easy to get anywhere in the island by car. Indigo apartments are located in an ideal location. The nearest supermarket is 5 minutes drive, Jan Thiel beach - 6 minutes, Mambo beach - 10 minutes. We drove on average about 40 minutes to the most beautiful beaches in the northwest of the island. Our host Oscar was very attentive and friendly. During our stay Oscar was on holiday with his family, but for us everything was organized at the highest level and Oscar was always in touch with us in case of questions. Upon arrival, we had a little surprise in the form of local snacks and cocktails, the apartments are very comfortable, clean and modern - they have everything one needs for a perfect vacation, we really enjoyed the opportunity to have breakfast on our terrace, where in the evening we drank a delicious Rosé while enjoying the sunset and swam in the marvelous magnesium pool. Every detail has been thought of in this apartment, it was the best decision to stay here during our holiday. If you are planning your vacation in Curaçao, be sure to stay at the Indigo apartments - you will have an unforgettable vacation! Oscar, thank you for everything! We will definitely be back!
Ingrid and Oscar were perfect and very accommodating hosts! The apartment is spacious and clean and the location is central but in a quiet neighborhood We really enjoyed our stay
Oscar and Ingrid were very accommodating hosts. The location of the apartment is at Jan Thiel in a residential neighborhood with supported security system. There are only three rooms on the premises therefore we only shared the swimming pool with two other rooms which means most of the time we had the pool to ourselves. During the stay we were provided with beach bag, cooler, snorkeling equipment and even beach safe lock. We love to travel and therefore stayed at many hotels and apartments but never have we came across such hospitality. I would definitely recommend this place to my friends and families.
Helpful and friendly host. Great place. Hated electric charge on top of stay.
Jul 2019
The Host(Oscar and his wife) were VERY friendly and genuinely want you to have a great stay. Everything was very clean.
I didn't like that there is an extra charge for electric based on a meter. I wish normal use would be included like at other places. We found ourselves hot and not wanting to use the air often because we had no idea how much we would get charged. That's something I don't want to worry about when trying to relax on vacation. It ended up being $40 for electric for 4 days(which I found to be astronomical because that's equal to $240 a month for a little suite using one AC at night) and $10 extra for water.
FAQs
How much does this apartment cost compared to others in Jan Thiel?

The average price for a rental in Jan Thiel is $157 per night. This rental is $0 less expensive than the average.
Is parking included with this apartment?

Yes, parking is listed as an amenity at INDIGO Apartments & Suites - 'Adults Only'. For more information, we encourage you to contact the property about where to park.
Is there a pool at this apartment?

Yes, a swimming pool is available for use at INDIGO Apartments & Suites - 'Adults Only'. Enjoy the water!
Is INDIGO Apartments & Suites - 'Adults Only' pet friendly?

Yes! This apartment is pet-friendly. For more information, we recommend contacting the booking provider about animal policies.
What amenities are available at INDIGO Apartments & Suites - 'Adults Only'?

We found 13 amenities for this rental. This includes pool, air conditioner, pets allowed, kitchen / kitchenette, and internet / wifi.