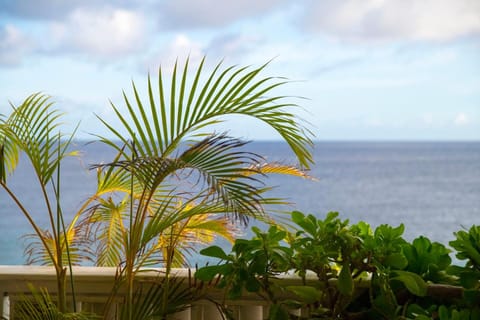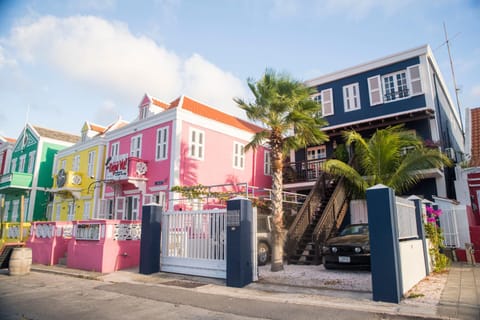 ---
Reasons to book
People love it here
Guests give this property a top rating
Includes essentials
Garden, Pool, Kitchen / Kitchenette and more
Book with confidence
We partner with the top travel sites so you know you're getting a great deal on the perfect rental
---
About this apartment rental
Located in
Willemstad
, this attractive entire apartment for $92 per night is a great choice for your next vacation. Situated in Willemstad, 700 metres from Avila Beach and 1.1 km from Queen Emma Bridge, PM78 Boutique Apartments features accommodation with air conditioning and access to a garden.
Amenities
Pool
Air conditioner
Kitchen / Kitchenette
Internet / Wifi
Parking
Laundry
Balcony / Patio
Dishwasher
TV
Wheelchair accessible
Beachfront / Waterfront
Garden
Family friendly
---
Reasons to book
People love it here
Guests give this property a top rating
Includes essentials
Garden, Pool, Kitchen / Kitchenette and more
Book with confidence
We partner with the top travel sites so you know you're getting a great deal on the perfect rental
---
Reviews
4.7 / 5

"Outstanding"

(128 Reviews)
100% verified reviews
We loved the location, the hotel is located in a beautiful area and all is in walking distance. Our room was amazing. We updated to our room to the ocean view room and the view was breathtaking and totally worth it. Our room felt very private and we loved the bed air con, which we never saw before, but it was a super lovely to sleep with it.
The location was perfect and the kitchen was well equipped!
The shower flooded and had a weird smell, but it was manageable because we were in such a beautiful place.
It was amazing to stay at pm78! A walk distance for the most important things in Punda center, and 30/40 minutes by car for the most beautiful beaches. We loved the suite and Leon was always there for help on anything we needed. We've seen some reviews about mosquitos, but we didn't even need to open our repellent, was mosquito free.
Unforgettable holidays in Curaçao 🤩
Mar 2023
We liked the location, breathtaking view from the apartment. Possibility to have breakfast on the terrace and watch incredible sunsets. I would especially like to highlight the host Leon, who fulfilled all our requests 😃
Wonderful experience. we'll be back!!
Dec 2022
its charming, beautiful, unique and veery comfortable and convenient.
Oceanview is just what I needed
Oct 2022
I was in love with the balcony I literally was out there in theorizing and at night. The ocean was great I didn't want to leave. Leon was aging host so accessible,friendly,and everything was so smooth. I only want to stay with him if I come back
1. The bushes were a bit high so I didn't get the view I wanted of the ocean unless I was standing,but I understand why he had those for the privacy. 2. Too many stairs 3. The pool was private and we couldn't use it would be nice if we could. 4. The shower was great I love the openness,but there needs to be a deeper slipe the water goes everwhere
i really enjoyed my stay with PM78! from the moment I walked in I felt very welcome, Leon was flexible with my check in and has been super quick to reply to all my questions throughout my stay. the apartment itself is absolutely stunning! it has everything you need (and more, to be honest!) and the chairs, bed and shower are comfortable. the location is perfect if you want to be central and safe, and it's only a short walk away from the beach and from the Queen Emma Bridge. would definitely stay here again! great value for money!
Location is great! Apartment is big and have high ceiling that helps with keeping it cool
best vacation ever
Aug 2022
I liked the location & how well Leon treated me.
That I couldn't live there forever. lol
Perfectly lovely place to stay in Willemstad. Excellent facilities and location.
Aug 2022
An exceptional property. We had the downstairs apartment with a private pool leading out directly on to the sea. Very comfortable, tastefully decorated. excellent kitchen, living area, 2 bedrooms each with private bath and tons of closet space. Stephanie was an attentive and obliging host.
Minor and did not take away from the great pleasure of staying in the apartment.. No soap in bathrooms. TV did not work.
Overall, a very nice stay.
Jul 2022
I like the proximity to the center of town & businesses. The security of the establishment. Nice decor.
I wasn't able to take a hot shower bc the temperature of the water didn't increase above lukewarm;cold. It was uncomfortable showering. I think the toilet can be updated to a newer one. The toilet had a stench.
nice apartment, well equipped. nice location to get the first curacao feeling if not renting a car.
Great location, great manager, bed can be cleaner, very confusing and poor payment experience.
Jun 2022
The manager was great, location is great. Nice to have some kitchen supplies and clean towels for bathroom.
The bed was itchy at first - until they changed the sheets upon request. The payment situation was very confusing (I was paying with USD) - and not a good aftertaste. The payment amount was different and more than what was listed in the receipt from booking.com. To host: Please warn US travelers *before* they arrive / before payment for the exchange rate difference, and specific numbers for any last minute credit card fees. It adds up to a lot more than what's expected. I also don't think payment should change based on exchange rates...
Amazing views and perfectly located.
Gets a little warm, because there is no AC except for the bed that has the breeze system.
It's a very clean and quiet apartment within a 5 minute walk to center of town with restaurants and shops. Condiments and other basics were supplied.
My family and I stayed in the five star apartment for a week. From the minute you walk through the door your eyes are soothed with the incredible ocean view. We have done alot of traveling and I have to say this is one of the most beautiful places I have ever stayed. My husband is a chef and was extremely impressed with the facilities of the kitchen and the kids loved the pool. There was nothing not to love in this place. Location was amazing, close to great restaurants and after a day of exploring coming back to listen to the waves crashing against the rocks was the perfect end to the day. Leon from the start was amazing in answering all of our questions and was a great host. We will absolutely be back but until then I will keep these picture perfect images with me. Thank you for a wonderful stay PM78, you are a very special place❤️
There was nothing not to like here
Nice and comfortable appartment on a great location
Feb 2022
good location, clean, spacious, the host was friendly and responsive
gets a bit noisy at night when people leave the bars
In the center of it all
Dec 2021
The apartment was very spacious, private and had all the amenities (kitchen, AC) that you'd need. I loved the location- there are restaurants and bars next door, walking distance to the city center and a short car ride away from popular beaches. Lastly, Leon the host was really nice and welcoming. I would definitely come again and recommend the place to friends/family
Highly recommended!
Nov 2021
Super clean and well equipped, close to the beaches and nightlife! Great to have AC and a fan. Kitchen is equipped with all that is necessary for the stay, including coffee machine, small oven, and stove. Also close to small supermarket (5 min walk). Will come again!
perfect place to get to know curaçao
Oct 2021
location was with great ocean view. acces to ocean however was not possible (no swimming location). various restaurants for breakfast, lunch and dinner were very nearby.
sometimes loud of ventilation was very loud.
An excellent stay at a beautiful location with a perfect view!
Oct 2021
Very easy. The property own send really clear instructions and communicated well. We were able to check in a little bit earlier than when the apartment was actually booked for us.
The only thing I did not like that much was the lack of a door to the toilet. But I would only consider this a very minor inconvenience. The apartment is otherwise amazing!
Leon is a friendly person and the whole property is comfort and quit
Very comfortable in a good area
Aug 2021
A very comfortable apartment with thoughtful planning (coffee machine, extra towels, beach towels, comfy bed etc) in a good area close to some great little bars and restaurants. Nicole was a pleasure to communicate with. Thank you Nicole!
-the kitchen top is made of cement and no cabinet just open. -the first night a car alarm was making noise all the night, difficult to get rest.
Wonderful apartment in a street/neighbourhood with a lot of nice restaurants. The apartment was clean an had everything we needed for a comfortable two weeks vacation. Clean apartment at arrival, was also cleaned during our stay. Host was friendly and easily reachable during our stay.
FAQs
How much does this apartment cost compared to others in Willemstad?

The average price for a rental in Willemstad is $141 per night. This rental is $49 less expensive than the average.
Is parking included with this apartment?

Yes, parking is listed as an amenity at PM78 Boutique Apartments. For more information, we encourage you to contact the property about where to park.
Is there a pool at this apartment?

Yes, a swimming pool is available for use at PM78 Boutique Apartments. Enjoy the water!
Is PM78 Boutique Apartments pet friendly?

Unfortunately, this apartment is not pet-friendly. Try searching again and filter for "Pets Allowed"
What amenities are available at PM78 Boutique Apartments?

We found 13 amenities for this rental. This includes pool, air conditioner, kitchen / kitchenette, internet / wifi, and parking.