Modern 3br Condo Sleeps 6+ Close To Disney, Free Wifi, Cable Tv, Pool/tennis/gym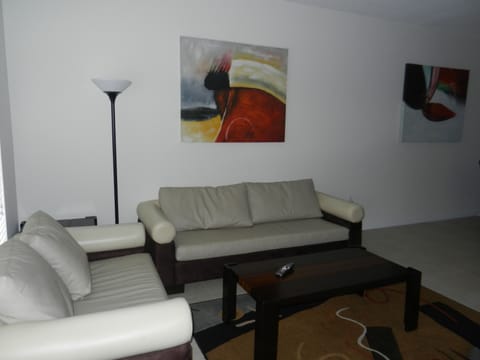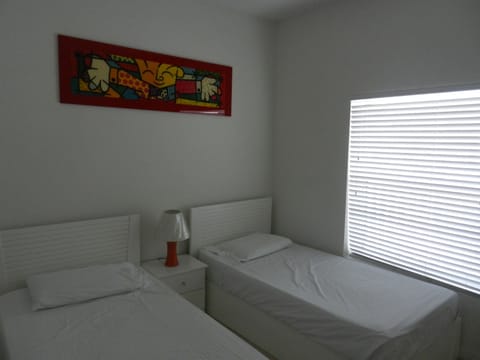 Apartment in Bay Lake, FL
2 guests · 3 bedrooms · 2 baths
---
Reasons to book
People love it here
Guests give this property a top rating
Includes essentials
Pool, Kitchen / Kitchenette, Air conditioner and more
Book with confidence
We partner with the top travel sites so you know you're getting a great deal on the perfect rental
---
About this apartment rental
Located in
Bay Lake
, this charming entire apartment for $100 per night is a fantastic option for your next break. This is a newly renovated 1500 sf unit with an open floor plan. Well appointed modern furnishings with ceramic and porcelain flooring or carpeting throughout. The three bedrooms contain 1 king, 1 queen and 2 twin beds, respectively. There are two full bathrooms, and a jacuzzi in the master bath. A fully equipped kitchen and washer/dryer. Sliding glass doors open to a screened patio facing the lake front or a vast conservation area where wild life abounds. Sun lake amenities include a clubhouse with gym and pool table, a lighted tennis court and a heated free form pool. We are two miles from disney and 15 minutes from sea world, premium outlet malls and 30 minutes from universal studios. We are residents of Kissimmee and have a site manager living in sun lake ready to address any of your issues or problems. We own 10+ 3 br/2 ba units in sun lake, a few of them together, so sports teams and extended families are welcome! Please send us an inquiry with your dates even if it is not available on our calendar! We have availability!
Amenities
Pool
Air conditioner
Kitchen / Kitchenette
Internet / Wifi
Parking
Laundry
Dishwasher
Hot Tub / Spa
TV
Wheelchair accessible
Apartment in Bay Lake, FL
2 guests · 3 bedrooms · 2 baths
---
Reasons to book
People love it here
Guests give this property a top rating
Includes essentials
Pool, Kitchen / Kitchenette, Air conditioner and more
Book with confidence
We partner with the top travel sites so you know you're getting a great deal on the perfect rental
---
Reviews
4.7 / 5

"Outstanding"

(15 Reviews)
3.0
Mar 2023
We stayed for 4 weeks! It was amazing! The condo was clean, comfortable, and quiet. I couldn't ask for a better host and place to stay! Would definitely recommend!!!
5.0
Mar 2022
5.0
Dec 2021
The unit is spacious, clean. The location is convenient to stores, restaurants and theme parks. We will definitely book it next time.
5.0
Aug 2021
My family went out for a Walt Disney 4 park and Universal Studios trip. We stayed at this Vrbo and had just checked out this morning after a 9 day stay. This location was conveniently close to all parks. One roll of tp is placed in each restroom, you get 3 large trash bags, 2 dishwashing tablets, 1 set of bedsheets for each bed and 1 towel per guest. So it was convenient. Chris was wuick to respond with any issues and his onsite manager was great with resolving any maintenance or furniture issues. Next time, we'll come by during the fall or winter time because there was an extreme heat wave while we were there. Thanks Chris!!
5.0
Aug 2021
Property was excellent for our family of 6. Adequate space for everyone and located close to many attractions.
5.0
Jul 2021
Very clean, close to everything, great rental price, loved the homie feel I got being there!
5.0
Apr 2021
Great location, close to everything, property was clean and well maintained. Will definitely stay here again.
4.0
Apr 2021
All complaint was that there were no TVs in the bedrooms.
5.0
Jul 2018
We love the house. It's spacious and clean. The six of us fit quite comfortably. We visited Disney and Sea World nearby and shopped at Walmart. Owner responded to our request of getting extra blankets promptly. They are very reasonable. Air con worked well. It's a little too cold for us. Suggest the owner to post clear instructions on how to change the temperature. We struggled at that. The draw back is that the kitchen and bath supplies are a little thin. A few more towels, a larger cutting board, and more dish washer detergent would have made it more perfect.
5.0
Apr 2018
4.0
Jan 2018
My family and I stayed in this unit for Christmas 2017 and loved it!! The location is in the middle of 192 so all restaurants and activities were super close. The pictures do it no justice it was beautiful! It was less than a 15 minute drive away from the parks. I would love to bring my family here to stay again!
FAQs
How much does this apartment cost compared to others in Bay Lake?

The average price for a rental in Bay Lake is $227 per night. This rental is $127 less expensive than the average.
Is parking included with this apartment?

Yes, parking is listed as an amenity at Modern 3br Condo Sleeps 6+ Close To Disney, Free Wifi, Cable Tv, Pool/tennis/gym. For more information, we encourage you to contact the property about where to park.
Is there a pool at this apartment?

Yes, a swimming pool is available for use at Modern 3br Condo Sleeps 6+ Close To Disney, Free Wifi, Cable Tv, Pool/tennis/gym. Enjoy the water!
Is Modern 3br Condo Sleeps 6+ Close To Disney, Free Wifi, Cable Tv, Pool/tennis/gym pet friendly?

Unfortunately, this apartment is not pet-friendly. Try searching again and filter for "Pets Allowed"
What amenities are available at Modern 3br Condo Sleeps 6+ Close To Disney, Free Wifi, Cable Tv, Pool/tennis/gym?

We found 10 amenities for this rental. This includes pool, air conditioner, kitchen / kitchenette, internet / wifi, and parking.