NÓRDIKA - Appartement chaleureux 10' des pistes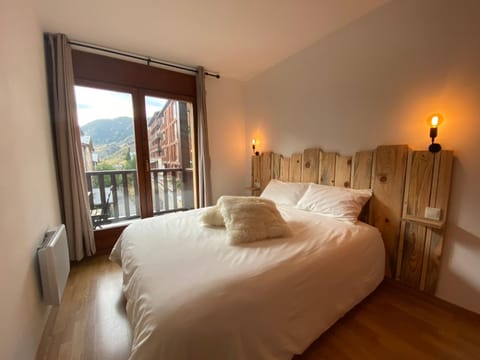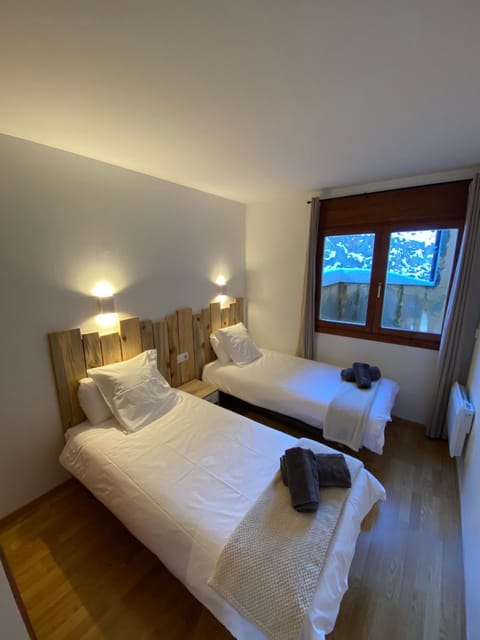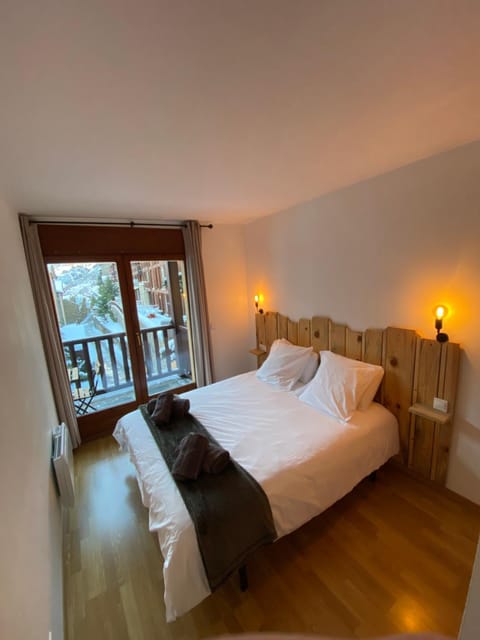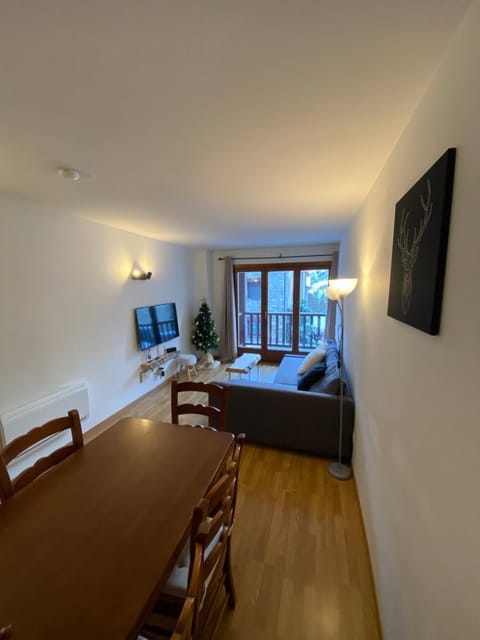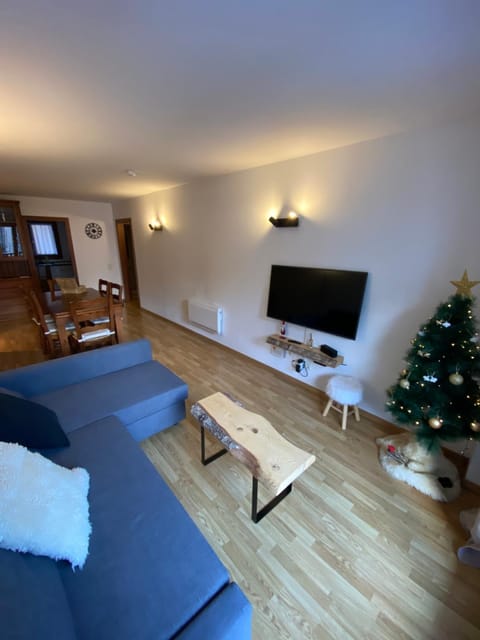 Apartment in El Tarter
Kitchen / Kitchenette
Internet / Wifi
Parking
About this apartment 
rental
Situated in
El Tarter
, this charming entire apartment for $212 per night is a great option for your next vacation. Set in El Tarter, 31 km from Naturlandia, 8.4 km from Meritxell sanctuary and 18 km from Estadi Comunal de Aixovall, NÓRDIKA - Appartement chaleureux 10' des pistes offers accommodation with a balcony and free WiFi.
Kitchen / Kitchenette
Internet / Wifi
Parking
Laundry
Balcony / Patio
Dishwasher
TV
Wheelchair Accessible
Ski In / Ski Out
Family Friendly
100% verified reviews
4.7 / 5 (67 Reviews)
Very spacious, well equipped, and looked after apartment. We would be happy to stay again!
Feb 2023
Whilst not a luxury apartment. it is warm, very spacious, and well equipped. The double bed was very comfortable and having 2 bathrooms with teenage girls was a big bonus! Also very handy having underground parking, excellent wifi, netflix, a washing machine and a fabulous heated ski locker at the foot of the gondola! The location is up a bit of a hill but very close to the supermarket and restaurants. The kitchen is well equipped with a big fridge The only thing we found missing was a wooden spoon! We were very happy and comfortable during our stay although all 4 of us couldn't sit comfortably on the sofa. Another chair would have been good..
Like a previous guest, arrival at the apartment did not go as smoothly as it could have. We arrived tired and hungry around 9.30pm. We had no mobile data and could not access the information (sent via whatsapp) as to how to get in the apartment. This was obviously our fault rather than Mateo's as he had sent us very clear details but reading previous reviews, I also thought he might have been there. Unfortunately he wasn't but if I had prepared properly then access is actually very straightforward. Take note future guests Don't get caught out like us! Other reviewers also mentioned a lovely welcome pack including wine and andorran specialities. We were left a dishwasher tablet and soap which was a bit disappointing
Very comfortable appartement with everything you may need and even more. Mateo is a great host.
Great family ski holiday apartment!
Jan 2022
The location was great. The walk to the slopes was only 12 minutes. There is a bit of a hill, but we didn't mind at all. It is really quite close. The owner, Mateo, was super nice and met us at the apartment. He also gave us a gift basket of sparking wine and Andorran specialities. The place was decorated for Christmas, which my kids loved. It was perfect size for a family of 4. The apartment is very quiet as well. There are restaurants nearby and a small market to buy groceries. Also the kitchen is well supplied. The apartment has a dedicated parking spot underneath in the garage. The best part, was that the apartment came with a 15% discount for ski rental at Skiiz and a ski locker under the El Tarter Gondola lift! We were able to rent our skis and then leave them in the locker at the end of each day with toasty warm ski boots the next day. The apartment was very cozy. My family loved it so much that we want to return next year!
This is very nit picky because we loved it, but the sofa only comfortably seats 3. An extra comfy chair would be great. Also, the apartment only had two and a half rolls of toilet paper, bring your own or be prepared to buy more. Not really a bit deal though.
The location, the interior the building. Everything was perfect
Excellent host. Very well equipped, modern appartment. Secure, inside parking. Ski locker at lift.
Fantastic and family-friendly location close to all amenities. Great apartment and lovely host :)
Feb 2020
Excellent and spacious 2bed/2bath apartment about 10min-walk to the ski lift. Clean and cosy, decorated with taste. Well furnished with all the essentials and more (Nespresso coffee machine, washing machine and dryer, raclette set...). A welcome pack on arrival, including coffee capsules, local hand-made soap, and a delicious bottle of local sparkling wine :) Close to restaurants and convenience store. Very friendly, caring and reactive host, always available quickly to answer any questions, and attend to any request. Overall a fantastic choice for accommodation, we will definitely return :)
All the facilities you need to have a comfortable and relaxed holiday. Mateo was an excellent host and his communications prior to arrival put us at ease. Would not hesitate to recommend staying here.
There was nothing we didn't like about the apartment.
How much does this apartment cost compared to others in El Tarter?

The average price for a rental in El Tarter is $145 per night. This rental is $67 above the average.
Is parking included with this apartment?

Yes, parking is listed as an amenity at NÓRDIKA - Appartement chaleureux 10' des pistes. For more information, we encourage you to contact the property about where to park.
Is there a pool at this apartment?

We didn't find pool listed as an amenity for this apartment. It may be worth double checking if a pool is important for your stay.
Is NÓRDIKA - Appartement chaleureux 10' des pistes pet friendly?

Unfortunately, this apartment is not pet-friendly. Try searching again and filter for "Pets Allowed"
What amenities are available at NÓRDIKA - Appartement chaleureux 10' des pistes?

We found 10 amenities for this rental. This includes kitchen / kitchenette, internet / wifi, parking, laundry, and balcony / patio.