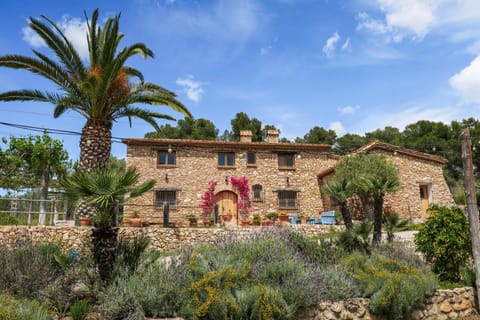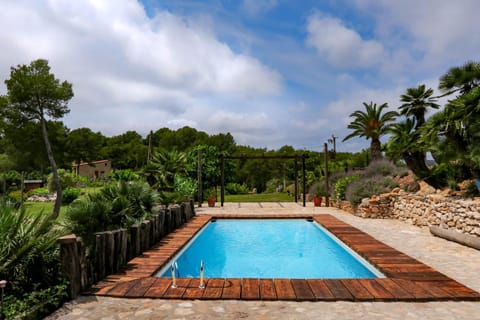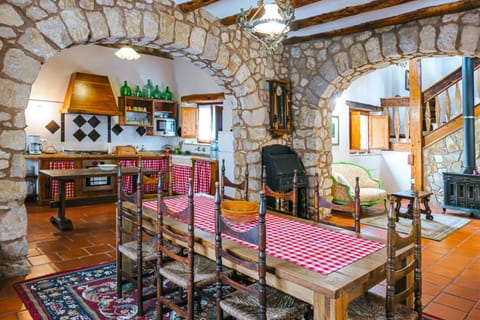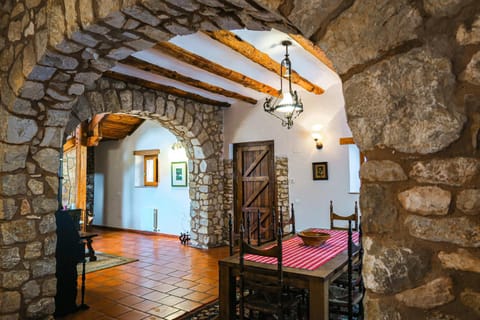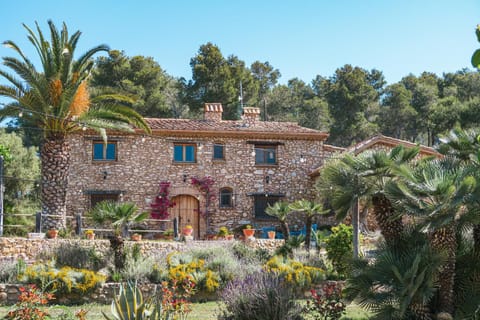 ---
Reasons to book
People love it here
Guests give this property a top rating
Includes essentials
Garden, Pool, Pets allowed and more
---
About this apartment rental
Situated in
Garraf
, this attractive entire apartment for $97 per night is a great option for your next vacation. Masia Pou de la Vinya has mountain views, free WiFi and free private parking, situated in Olivella, 48 km from Camp Nou.
Amenities
Pool
Air conditioner
Pets allowed
Kitchen / Kitchenette
Internet / Wifi
Fireplace
Parking
Laundry
Balcony / Patio
Dishwasher
Hot Tub / Spa
TV
Wheelchair accessible
Garden
Family friendly
---
Reasons to book
People love it here
Guests give this property a top rating
Includes essentials
Garden, Pool, Pets allowed and more
---
Reviews
5.0 / 5

"Outstanding"

(77 Reviews)
100% verified reviews
Amazing place, property and Juan!
it's a truly unique place to stay, easily accessible from barcelona by car. a quiet natural setting, full view of the vi
Jun 2023
the location, the ammenities, the hospitality
Me and my mother had a very nice stay. The hospitality of Juan & Irina is exceptional, never have we experienced such a warm welcome and stay, you feel like you are friends and family instead of guests. They are very kind and go the extra mile for you in a funny way. We asked if they had aioli with the bread during diner and Juan made it fresh in front of our table outside in the garden. The salmon for diner and the breakfast made by Irina was very delicious! Really recommend to stay at this beautiful place! The surrounding, the views and animals are amazing too.
Truly amazing remote location.
Apr 2023
A truly beautiful and remote location, with incredibly friendly hosts. The views are amazing, the peace eases your mind and soul. Juan and Irina make you feel like home. The bed in the little attic is very comfortable. Wish we could have stayed longer than just 4 nights.
Nothing. Bare in mind though that you are at least a 10 min drive from anything.
A relaxing weekend with family
Feb 2023
The staff amability, the clean apartment and relaxing environment. Also, there are animals like horses, chicken and others that are great for children.
100% recommended! You will definitely enjoy your stay.
Oct 2022
Masía Pou de la Vinya can offer everything one might need to enjoy a perfect getaway. Breathtaking nature, relaxing silence and the comfort of a beautiful home. Our group stayed 3 nights only and we were sad to leave longing to enjoy our stay a few days more :) Irina and Juan are the most attentive and welcoming host. They helped us with organising every single detail we asked for.
I booked this place for the countryside ambiance and the animals and it did not disappoint! It was such a cute little retreat close to the city of Sitges. The property was so peaceful, we really enjoyed the view and fresh air in the early mornings while watching the animals roam around the property. The bed is comfy. The hosts were very helpful and available if we needed anything. It was a 20 minute cab ride to Sitges which was convenient but there's about 1km of dirt road up to the property - it didn't look so bad but you could tell some of the cab drivers were a bit weary of the road. Either way, we never had a problem getting a cab to take us to/from the property.
The hosts don't accept credit card and request money transfer instead which is a bit difficult if you're out of country (and the bank charges a fee) but nonetheless, it's a small inconvenience to stay at such a beautiful place.
Peace of the heaven with supper lovely hosts.
May 2022
Juan and Irina are supper hosts. They helped us book wine tasting and horse riding tours which we enjoyed a lot. We stayed in the small house for 4 days and we will be back again for sure. The house was very clean, has everything you may need, and the area is so quite. Breakfast at the garden was amazing. we enjoyed everything.
Perfect location for a city retreat
Apr 2021
Masia Pou de la Vinya makes for an excellent retreat from the city, while being a drive away from the city itself. We chose this location for our stay in Barcelona because its (fairly/1h) close to Barcelona´s attractions and at the same time in a Nature reserve (Parc del Garraf). The beaches of Castelldefels nearby (30min drive through small curvy and charming roads) are also a reason for staying at this location. Masia Pou itself is super calm and lots to do for our 2year-older (there are swings, horses and all matters of goats and chicken to enjoy) and our host Juan took care of bringing wood for the stove for the cold evenings.
Nothing to dislike. We had some cold evenings and the firewood and electric heating were more than enough to keep us warm in the house. Highly recommend
Exceptional place to disconnect and enjoy the views
Apr 2021
We loved our stay there. The place was beautiful, Juan is an exceptional host, and everyone there is really welcoming and attentive. They go out of their way to make sure your stay is peaceful and as comfortable as possible. There is an opportunity to organize activities – we visited a winery and had a calçotada at the property – which were really good quality. Also, there are many spots on the property for resting and for taking in the view, perfect for reading and reconnecting. And finally, the apartment is well equipped and really comfortable, and also cozy with a fireplace and a bath. Honestly, we can only recommend this place, and exceeding expectations is an understatement. :) Thanks again for having us, we will certainly be back!
Incredible, memorable experience for our family. 5 stars!
Dec 2020
We loved everything about this property. Our hosts, the location, the accommodation, the food. It was all beautiful. The surroundings transformed us and we all relaxed and enjoyed the experience. Thank you so much. This is a wonderful discovery so much so, I was reluctant to write a review so that we could keep it to ourselves. Thanks Juan and family for making it so special. Happy new year x
Everything was great. No negatives. 10 out of 10
Fantastic and we ll return for sure
Nov 2020
Beautiful location in nature and lots of animals
FAQs
How much does this apartment cost compared to others in Garraf?

The average price for a rental in Garraf is $156 per night. This rental is $59 less expensive than the average.
Is parking included with this apartment?

Yes, parking is listed as an amenity at Masia Pou de la Vinya. For more information, we encourage you to contact the property about where to park.
Is there a pool at this apartment?

Yes, a swimming pool is available for use at Masia Pou de la Vinya. Enjoy the water!
Is Masia Pou de la Vinya pet friendly?

Yes! This apartment is pet-friendly. For more information, we recommend contacting the booking provider about animal policies.
What amenities are available at Masia Pou de la Vinya?

We found 15 amenities for this rental. This includes pool, air conditioner, pets allowed, kitchen / kitchenette, and internet / wifi.