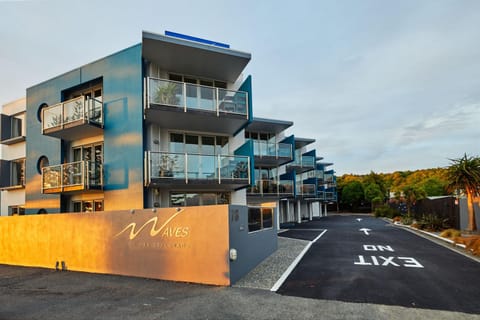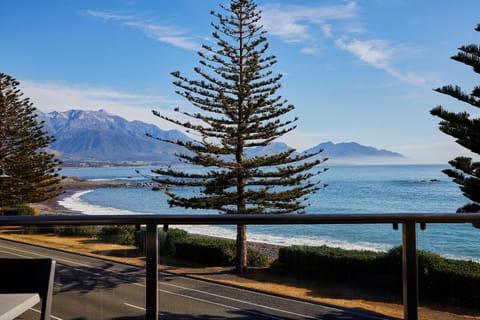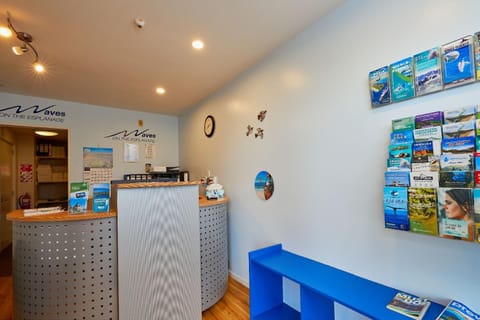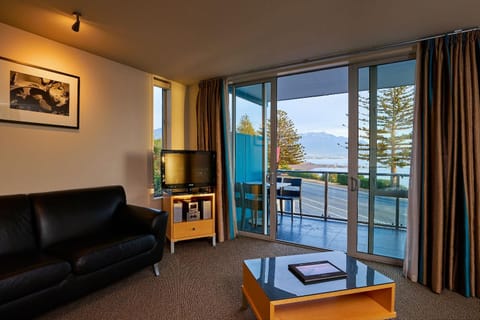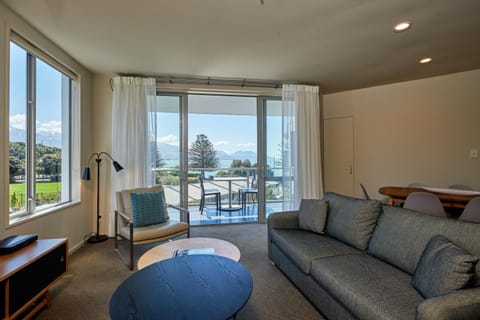 ---
Reasons to book
People love it here
Guests give this property a top rating
Includes essentials
Ski in / Ski out, Pool, Pets allowed and more
---
About this apartment rental
Situated in
Kaikōura
, this charming entire apartment for $127 per night is a fantastic choice for your next vacation. Located in Kaikoura in the Canterbury region, with Kaikoura Beach nearby, Waves Luxury Apartments provides accommodation with free WiFi and free private parking.
Amenities
Pool
Air conditioner
Pets allowed
Kitchen / Kitchenette
Internet / Wifi
Parking
Laundry
Balcony / Patio
Dishwasher
TV
Wheelchair accessible
Beachfront / Waterfront
Gym / Fitness Center
Ski in / Ski out
Family friendly
---
Reasons to book
People love it here
Guests give this property a top rating
Includes essentials
Ski in / Ski out, Pool, Pets allowed and more
---
Reviews
4.6 / 5

"Outstanding"

(435 Reviews)
100% verified reviews
Stayed one night but will definitely be back . View of mountains & beach were incredible
Aug 2023
Clean , perfect location, well equipped
Great location. Clean, tidy
Could do with a better heatpump as it was extremely noisey so couldn't keep it on overnight and woke up cold. Didn't seem to put out very much heat. The ensuite shower head needs replace. Poured out like a hose rather than a shower
lovely and awesome location
Aug 2023
fantastic place and decor
Second visit to Kaikoura and loved it yet again.
Aug 2023
ideal location for the view and walking into town.
Fantastic location , spotless apartment , friendly and easy place to stay .
Jul 2023
Great location . Spacious and clean apartment with modern furnishings and good facilities . Easy and friendly checkin .
Unfortunately there were no heaters in the bedrooms so it was a chilly night. The sea view could only be seen from one area in the living room and was really more of a mountain view - which was disappointing as we had paid for a sea view. It wasn't possible to have a late check out .
Great location opposite the water & lovely view from the apartment. Great kitchen with microwave, dishwasher, oven & hot plate. Apartment was spacious, clean & comfortable. The Sky movie channels were welcome when the weather was bad. Car parking available.
The wifi was not reliable.
This was ideal for our group of friends to spend a couple of nights. Would recommend. Lovely being on the waterfront and a short walk to the shops
Location and space and view
Batteries in remotes low. Coffee pods weren't correct for machine
Definitely stay again, would recommend to others
Jul 2023
Great Location, lovely view, everything we needed, clean and comfortable.
Good for big group in great location
May 2023
Great location close to seaside and town. Very spacious living room, bedrooms and bathrooms, and a functional pantry
Kettle wasn't clean and had to ask staff to remove the calcium by boiling vinegar
Beautiful spot in Kaikoura
Apr 2023
Great location, spacious apartment, beautiful view. Short walk to shops and restaurants. Next door to a lovely theater. Quiet, comfortable and right across from the water.
Location was amazing. We had a deluxe apartment with a sea view and you could hear the ocean from the sofa. So relaxing. The place was modern and had all we needed.
I personally found the beds a bit hard but that's a matter of personal preference I guess. I very rarely find motel/hotel beds comfortable as they tend to verge on the hard side to make them last.
Just a matter of picking keys up from neighbouring property
Only one night but very convenient and comfortable
Mar 2023
to have breakfast supplied
location and that it was modern and mostly clean , but you need to supply a platter
the shower in the hall bathroom opposite the twin bedroom did not drain and it was mouldy
beautiful views. If you don't have a car it is about a 15-20 min walk into town which we didn't mind
No grocery store near by -- 40 min walk. There is a shuttle/taxi service in town that you can arrange ahead of time.
great location to near by facilities and trips
Not long enough !!
Mar 2023
the view was amazing and the apartment was very comfortable. Very informative information book on coffee table was very useful. Wish we could have stayed longer in your very picturesque town.
internal doors and wardrobes hard to open over the carpet . No coffee machine .
Loved the location with sea view. Beds very comfy.
Mar 2023
Fantastic location, beautiful view of the sea from balcony
Very nice place to stay, would stay again.
Mar 2023
Were under the impression there were 3 x queen beds when booking on Booking.com on organizing key pick up told 1 x king and 4 singles.
FAQs
How much does this apartment cost compared to others in Kaikōura?

The average price for a rental in Kaikōura is $127 per night. This rental is $0 less expensive than the average.
Is parking included with this apartment?

Yes, parking is listed as an amenity at Waves Luxury Apartments. For more information, we encourage you to contact the property about where to park.
Is there a pool at this apartment?

Yes, a swimming pool is available for use at Waves Luxury Apartments. Enjoy the water!
Is Waves Luxury Apartments pet friendly?

Yes! This apartment is pet-friendly. For more information, we recommend contacting the booking provider about animal policies.
What amenities are available at Waves Luxury Apartments?

We found 15 amenities for this rental. This includes pool, air conditioner, pets allowed, kitchen / kitchenette, and internet / wifi.