Private 1BR Beach Retreat 10min Drive to AC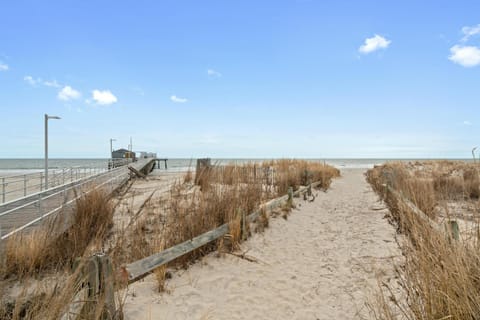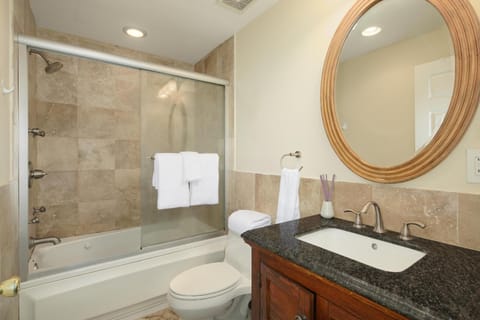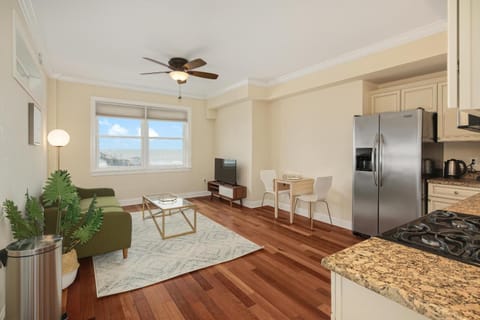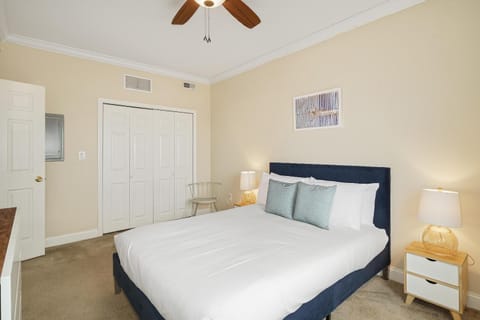 Apartment in Ventnor City, NJ
Air conditioner
Kitchen / Kitchenette
Laundry
About this apartment 
rental
Situated in
Ventnor City
, this lovely entire apartment for $65 per night is a great choice for your next vacation. Set 100 metres from Ventnor City Beach, 1.4 km from Margate Beach and 1.4 km from Atlantic City Beach, Private 1BR Beach Retreat 10min Drive to AC offers accommodation situated in Ventnor City. This apartment is 4.
Air conditioner
Kitchen / Kitchenette
Laundry
Dishwasher
TV
100% verified reviews
3.5 / 5

"Average"

(8 Reviews)
Great location if you want to spend your time on the beach... jus a few steps from the perfect beac.
Aug 2020
The location was perfect for our needs. There were a few bumps at the beginning but out contact managing the property was persistent and thoughtful in correcting everything
Perhaps it was error on my part but I thought the facility would have more supplies available... ie; tp, Pt, soaps... otherwise no gripes. All good.
Good location! Cozy stay! Fridge not working
Jul 2021
Location is good, just 10 steps to the beach as described .instructions for check in and check out were clear and on time.
Fridge is not working . We got to know just 15 mins before the check in by the property management. This seems to be not a news to the property manager but it was informed very late to us and I had some perishable items. So this was very inconvenient.
Cute apartment on the beach for a week-long get away for two.
Jun 2020
Location can't be beat, right on the boardwalk. Keyless check in was all set up for our arrival. Ocean views were beautiful. The apartment was mostly updated. It was nice to have laundry in the unit. There were plenty of towels and sheets. Plenty big for 2 people or two people with 1 child.
The listing says there was a pool and showed a photo of a pool but the property manager confirmed before we arrived that there isn't actually a pool. It belongs to the building next door. The building isn't at all handicap accessible if you need. There was apparently a leak into the unit below us when I ran the dishwasher which made us paranoid to use for the rest of our stay but the maintenance guy did fix some things that were broken while he was there checking up on the leak like the bathtub door. There was no coffee pot and I asked about it before and was told there was a pod machine. I assumed it was k-cups but it was nespresso. They didn't leave us any and no one on the island sold any so we had to improvise to make coffee. We did eat almost all meals in the unit because this review is being written during covid so having clean cookware was important. We had to clean pots and pans and bakeware before using because there was still crust left on it. There are 2 TV but no TV service not even the local channels. Occasionally the free TV with random channels worked but we just used our Disney+ account. There were only 3 chairs in the unit and we needed 4. I know there is a long list of negatives but none of them would really stop me from booking again other than the price I paid for a unit with a pool only to be told there is no pool.
Excellent location with lovely view and direct access to the boardwalk & beach. Room is spacious and well lit and fairly clean. Hotel style management so not particularly host/hostess-ish, but plenty of privacy - during my stay I communicated mostly via a few messages re essentials and never saw any personnel on site. Management is very responsive over messages. Shopping in this area is quite expensive & dining options limited - I would say about Midtown Manhattan expensive. Expect most shops to close early by 9pm so get groceries early during the day. For longer stay I'd suggest bike rental to get around for trips - unless you have a car. Very very friendly townsfolk and very safe area. I stayed for 3 days for a quick quiet solitary retreat away from NYC and felt this stay served the purpose.
FYI there're no swimming pools around this area, nor weekly passes available at facilities in neighboring towns so if you're an avid swimmer you're out of luck.
Cheap, but not recommended.
May 2023
Close to the beach. Quiet place.
Booked for 3 People. One would sleep on the sofabed. There where no bedsheets for the sofa bed. Owner did not respond at all about missing bedsheets.. Complaint made at booking.com. Will get full refund by CC company. Sofabed was also dirty. And main bed was broken. Owner again did not respond!
How much does this apartment cost compared to others in Ventnor City?

The average price for a rental in Ventnor City is $400 per night. This rental is $335 less expensive than the average.
Is parking included with this apartment?

Parking is not specified as an available amenity at Private 1BR Beach Retreat 10min Drive to AC. For more information, we encourage you to contact the property about where to park.
Is there a pool at this apartment?

We didn't find pool listed as an amenity for this apartment. It may be worth double checking if a pool is important for your stay.
Is Private 1BR Beach Retreat 10min Drive to AC pet friendly?

Unfortunately, this apartment is not pet-friendly. Try searching again and filter for "Pets Allowed"
What amenities are available at Private 1BR Beach Retreat 10min Drive to AC?

We found 5 amenities for this rental. This includes air conditioner, kitchen / kitchenette, laundry, dishwasher, and tv.