מגדל אלמוג חיפה - דירות "בלו ביץ'" על הים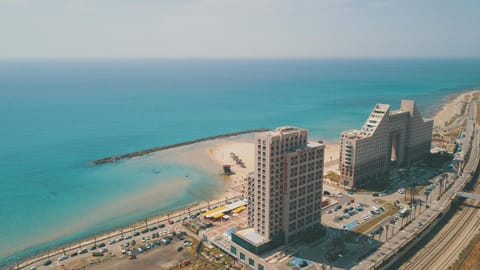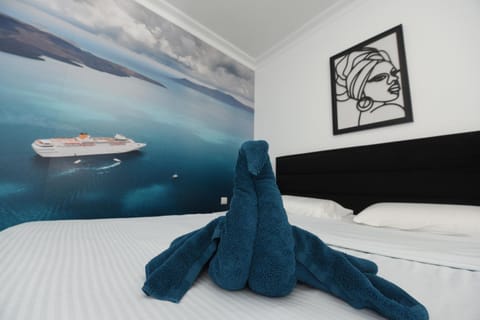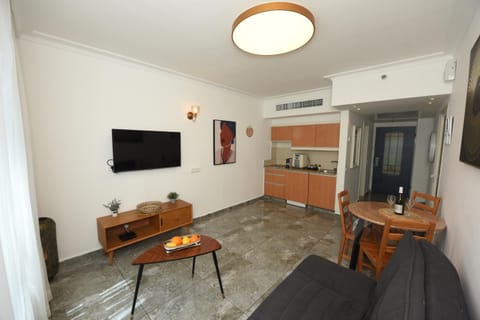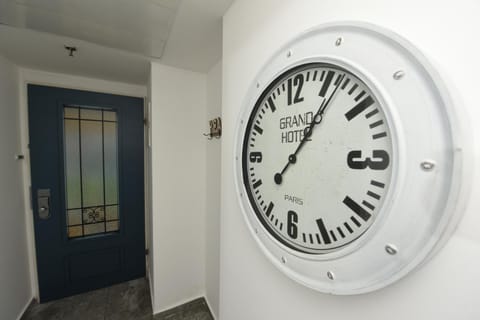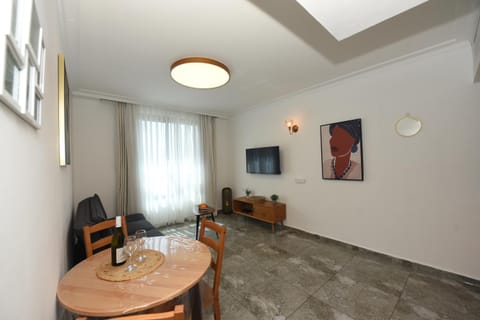 Apartment in Haifa
Pool
Air conditioner
Pets allowed
About this apartment 
rental
Situated in
Haifa
, this lovely entire apartment for $259 per night is a fantastic choice for your next vacation. Featuring sea views, מגדל אלמוג חיפה - דירות "בלו ביץ'" על הים in Haifa features accommodation, a garden, a shared lounge, a terrace, a restaurant and a bar. Complimentary WiFi is offered.
Pool
Air conditioner
Pets allowed
Kitchen / Kitchenette
Internet / Wifi
Parking
Laundry
Balcony / Patio
TV
Wheelchair accessible
Beachfront / Waterfront
Garden
Family friendly
100% verified reviews
4.3 / 5

"Excellent"

(180 Reviews)
The apartments smelled strongly from some cleaning stuff. The bedrom had no windows. No spare bedsheets and blankets. Not enough free parking.
view and many useful things
Will definitely come back
Jun 2022
Very responsive host, all amenities were provided (I loved the cold/hot water dispenser) and I loved the attention to details. The location is superb and the direct view on the sea a good bonus
It was so great that it's hard to think on what can be improved. Maybe a hanger for the hand towel?
very lovely room, decorated very nicely
bathroom needs renovation
The location, very private and quiet. Spacious for a couple with suitcases
the location the disponibility of the host
the pool whose photo is presented has no link with the appartment.
It was a nice stay, near the sea, small, but cozy apartment.
Mar 2022
tHE LOCATION IS EXCELLENT. The MANAGER Reut WAS VERY PROFESSIONAL. The apartment was small but very clean and nicely prepared for the guests.
The unit was small and expensive, but I believe that those are Israeli prices.
It was not clean, the bathroom was dirty, and their was a weird smell. The airco didn't work properly
Nice view, chill breeze, and good service
it was clean , good location , nice view, nice host
Jan 2023
Location was very nice the host was very helpful
it was advertised that there was a pool but it was not in use, paid too much, never got my business invoice
property needs upgrade. Mattress very firm, bedding very old and ruff to sleep on
it was in an optimal location and great for family
It is a beautiful apartment with gorgeous view to the sea, look no further if you are in the area
Very enjoyable. Book with confidence.
Sep 2022
Great location. Free parking. Nice facilities.
Bathroom drains were a bit slow but overall workable.
friendly host , easy to deal with
Amazing place, unreal beach. Super responsive owners\managers
May 2022
Fantastic location, the owners are so responsive and caring, and the beach is unreal. We needed a couple of items, and within minutes, we had Asaf (the owner) show up with towels and a bottle of wine. Lots of good food and snacks, pleasant and not expensive, just under the hotel. I highly recommend it. Reut and Asaf, thank you both for everything. We will come back next visit.
Fantastic location and the manager was amazing. I would highly recommend this place to anyone who wants ease, comfort, and be near a great beach. The manager was amazing and made sure we were set up right.
Exelent pleace , there is a surf club just near by and of course the beach .. Clean apartment and very nice owner , i would tottaly come back
How much does this apartment cost compared to others in Haifa?

The average price for a rental in Haifa is $103 per night. This rental is $156 above the average.
Is parking included with this apartment?

Yes, parking is listed as an amenity at מגדל אלמוג חיפה - דירות "בלו ביץ'" על הים. For more information, we encourage you to contact the property about where to park.
Is there a pool at this apartment?

Yes, a swimming pool is available for use at מגדל אלמוג חיפה - דירות "בלו ביץ'" על הים. Enjoy the water!
Is מגדל אלמוג חיפה - דירות "בלו ביץ'" על הים pet friendly?

Yes! This apartment is pet-friendly. For more information, we recommend contacting the booking provider about animal policies.
What amenities are available at מגדל אלמוג חיפה - דירות "בלו ביץ'" על הים?

We found 13 amenities for this rental. This includes pool, air conditioner, pets allowed, kitchen / kitchenette, and internet / wifi.