G Beach Front Villa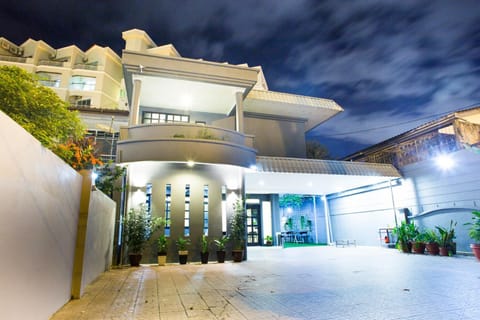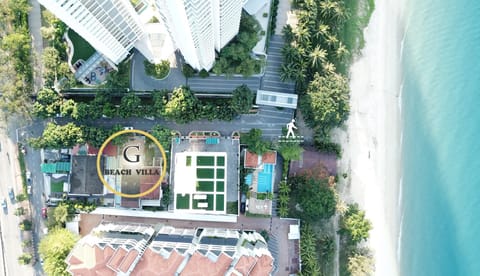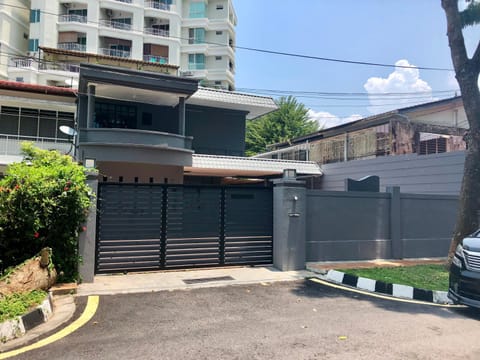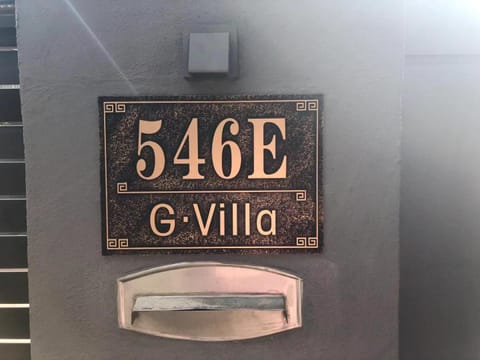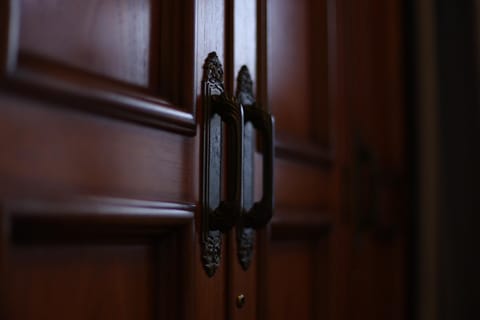 Bed and breakfast in Tanjung Bungah
Air conditioner
Kitchen / Kitchenette
Internet / Wifi
About this bed and breakfast 
rental
Situated in
Tanjung Bungah
, this lovely bed & breakfast for $49 per night is a fantastic choice for your next break. Situated in Batu Ferringhi, G Beach Front Villa features free WiFi, and guests can enjoy a garden, a shared lounge and a terrace.
Air conditioner
Kitchen / Kitchenette
Internet / Wifi
Smoking allowed
Parking
Laundry
Balcony / Patio
TV
Beachfront / Waterfront
Garden
Family friendly
100% verified reviews
4.7 / 5

"Outstanding"

(185 Reviews)
We stayed for 2 nights with 2 kids. Host Dez & Ken was very friendly and helpful guys.
Jan 2023
Well kept, neat, clean, superb host, very accommodative and so near to beach, family mart and a cafe called Double Spoon.
We had a wonderful 2 night stay at the villa. The room had plenty of space for our family of 4. It was extremely tidy and clean. The villa was decorated beautifully and very close to the beach. My kids are enjoyed playing at the seaside with Ken's lovely daughter. Ken was responded quickly to my special request and very helpful for our needed. We had a great stay and I would definitely recommend it.
Clean and big room with good location
Oct 2022
We are two backpackers from Austria and really liked the stay. The hosts were exceptionally friendly and helpful and always there to answer questions and give us great information about local events. The room and attached bathroom were big and very clean. There was even a shared kitchen and washing machine. The location was very good as well, with a bus station right around the corner with busses every 15min to batu ferringhi.
Very satisfied with the facilities and the staffs. They were very helpful and cheerful . Location is perfect. Would consider to come again and recommend to friends and family.
Pillows were a little too soft. A bit uncomfortable. Blankets were small and there wasn't enough for all of us
Very comfortable like own house..room n bathroom very clean. Go to beach just walk around 5minute. Suitable for family gathering.
Nearly excellent if not the parking spot.
Sep 2022
Very close to the beach and the staffs are super friendly!
Need to park beside the road in front of the house. One night we came back with no parking space due to cars that parked because of the restaurant nearby. So we have to go back yo town jalan2 on the car through the traffic jam. Maybe due to our big sized car (kia carnival), it does play a part as well.
Very clean ,nice and comfortable and just walking distance to beach. Mr Yen very nice person.My family enjoy staying here for 2days.
For us it was a well positioned premises and we found the manager to be a very pleasant and helpful
Mar 2023
This is a well managed spotless property and we will most probably use it again.
G villa is very good. Will recommend.
Apr 2023
The Villa was very clean and comfortable. Great location as it is near the beach and eateries such as the night market and a Familymart. It was also very convenient as it is near the main road and the centre of town. Owner was very friendly and well groomed. There were free eggs, jam and bread for our consumption. Whole house was air-conditioned. Overall very happy with my stay.
The staff is very warm and friendly. He tried to give us the best accomodation experience although was not fluent in English. He even gave free bread and eggs for breakfast.
If the room has kiblat pointer or sticker it would be very helpful for Muslim guests to pray. Other than that all good!
Highly recommended!
Dec 2022
The room was exceptionally spacious, staffs were very helpful and warm!
The property is very clean, comfortable and the owners are very friendly and accommodating. Very good value for money
the owner was so friendly & very tolerate. the room was so comfy.
The house really has a home feeling, the staff there is also very helpful, if not mistaken, his name is Mr Chong. Really a nice place. In a house there are 4 rooms for 4ppl each. The beach is just right behind, you can have a walk in the morning or evening by the beach.
The host was super friendly, helpful and very accommodating too. Definitely will stay again whenever I visit Penang.
The host is very friendly. Helpful.
Nothing. Everything was good
The home was located in the perfect location by the beach and our 2 bdm room was clean with no worries about insects or bites. Our hosts were exceptionally kind and helpful. We cooked and did laundry which made our stay convenient.
I have nothing to complain about about this home.
Very cosy and comfortable peaceful stay
Nov 2022
The G Beach front Villa is very comfortable and peaceful, just like being at home! The villa is quite large and the room was very big! The hosts are extremely helpful and kind, and everything was spotlessly cleaned! Very helpful with instructions on transport, bus stop is right across the road There is a daily market close by to go and get breakfast and supplies and a cafe next door that sells coffee and cakes.
No complaints! You will need to catch a grab to Batu Ferringhi main town area but grab is quick and easy to use
The Host will make your stay a memorable one and value for money👍
Dec 2022
Super fantastic stay, initially i was doubt about all the positive reviews. Upon arrival and checking in, everything is value for money. The host was very helpful and everything makes our stay a perfect like a 5 star hotel and cozy one. The host attended to request speedily all the time and fulfilled them all (extra bed and etc in order to accommodate 17 pax). No regrets at all and certainly I will be book again if I ever travel to Penang again. If you would love everyone to stay all together, hanging out in the cosy lounge, without having to park your car in basement and travel up and down via lifts inconveniently then you should try out G Beach. YOU WILL NOT REGRET AT ALL.
Regret that I didn't plan for longer stay in Penang😜
Squeaky clean place and nice location.
Room is clean and well kept
How much does this bed and breakfast cost compared to others in Tanjung Bungah?

The average price for a rental in Tanjung Bungah is $48 per night. This rental is $1 above the average.
Is parking included with this bed and breakfast?

Yes, parking is listed as an amenity at G Beach Front Villa. For more information, we encourage you to contact the property about where to park.
Is there a pool at this bed and breakfast?

We didn't find pool listed as an amenity for this bed and breakfast. It may be worth double checking if a pool is important for your stay.
Is G Beach Front Villa pet friendly?

Unfortunately, this bed and breakfast is not pet-friendly. Try searching again and filter for "Pets Allowed"
What amenities are available at G Beach Front Villa?

We found 11 amenities for this rental. This includes air conditioner, kitchen / kitchenette, internet / wifi, smoking allowed, and parking.