KIX House 和楽二号館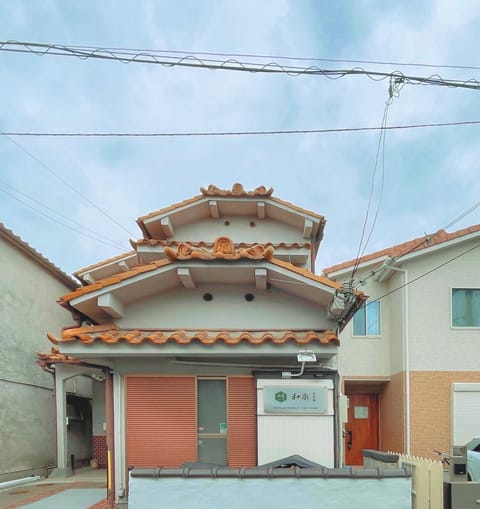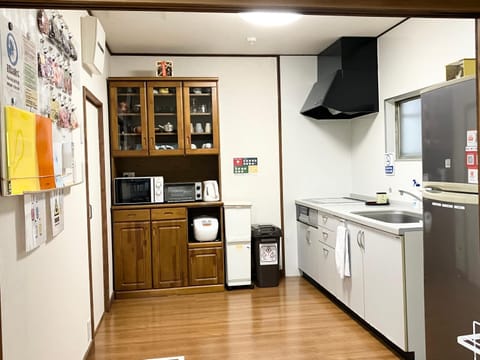 Guesthouse in Sennan
Air conditioner
Kitchen / Kitchenette
Internet / Wifi
About this guesthouse 
rental
Located in
Sennan
, this attractive guesthouse for $52 per night is a fantastic option for your next trip. Located in Izumi-Sano, 1.1 km from Rinku Pleasure Town Seacle Shopping Centre, KIX House 和楽二号館 provides accommodation with free bikes, free private parking and a shared lounge. The property is situated 3.1 km from Izumisano-shi Culture Hall, 3.
Air conditioner
Kitchen / Kitchenette
Internet / Wifi
Smoking allowed
Parking
TV
Family friendly
100% verified reviews
4.1 / 5

"Excellent"

(70 Reviews)
Very comfortable, had everything I needed, great effort and communication from owner.
Oct 2022
Very comfortable and well equiped.
As can be expected from the price. Try another option.
Mar 2023
The bedding was clean and comfortable. I was only sleeping for a few hours but it was alright.
The directions were quite confusing. The address as advertised, when placed into google maps, led to a different house down the street and it took investigative work to get to the hotel. I tried to call the number association with the location and couldn't get through and there was no staff around. It was a largely cold, impersonal, and somewhat anxiety inducing experience.
near the airport kitchen available easy to find bathtub rinku shopping centre nearby
no Uber stairs not good for those who have heavy suitcases no shower gel
good for its price
Oct 2022
it was close to the airport and treinstation. everything was clean and there were toothbrushes and drinks for sale.
convenient and good price/quality
Mar 2023
its really close to Kansai airport, and you can buy drinks cheaply. Also, there is a spacious kitchen and living room free for use.
the rooms have thin walls so you hear a lot. however it was very quiet during my stay.
very nice Japanese accommodation
Nov 2020
If you want to experience Japanese accommodation, this will be a very good choice! Very clean, beautiful, convenient and a very enthusiastic host, helped me a lot! I really appreciate it! They provide bicycles let me more easily enjoy the local life ! It also provided cutlery and tea sets so that I could enjoy Japanese afternoon tea.Hight recommendation!
easy to check in and out, clean and quiet
The bed us a tatami mat bed and not very comfortable
Easy for the airport, lots of useful facilities and comfortable beds. We didn't meet the staff l.
Close to Kansai International Airport, 1 subway stop away.
House was abit dated but owner kept it clean.
Clean place and very accomodating host...
a real/ common Japanese house where totally different from normal hotel in town.
Clean and quiet family home in proximity to airport.
May 2023
10 minutes by foot from Rinku Town (first metro station from KANSAI Airport). Quiet and nice suburb. Guidance was provided in English 2 days before arriving to find the way there and manage the electronic key system alongside a list of restaurants and shops in walking distance. everything clean and labeled with English descriptions. Perfect for my need (stay overnight close to airport).
two minor points to mention: there is no reception to help / explain but the owner lives next door and came over upon my arrival. and there are English explanations everywhere. The owner doesn't speak English but a language app of your choice will help with that. As you would expect in a family home the walls are very thin so bring your Oropax.
How much does this guesthouse cost compared to others in Sennan?

The average price for a rental in Sennan is $48 per night. This rental is $4 above the average.
Is parking included with this guesthouse?

Yes, parking is listed as an amenity at KIX House 和楽二号館. For more information, we encourage you to contact the property about where to park.
Is there a pool at this guesthouse?

We didn't find pool listed as an amenity for this guesthouse. It may be worth double checking if a pool is important for your stay.
Is KIX House 和楽二号館 pet friendly?

Unfortunately, this guesthouse is not pet-friendly. Try searching again and filter for "Pets Allowed"
What amenities are available at KIX House 和楽二号館?

We found 7 amenities for this rental. This includes air conditioner, kitchen / kitchenette, internet / wifi, smoking allowed, and parking.