Amihan Bungalows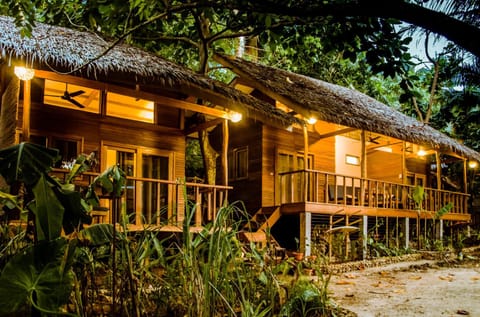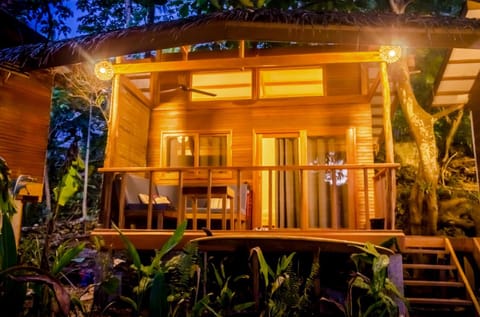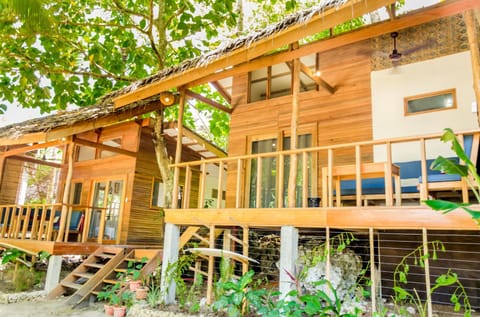 Guesthouse in General Luna
Air conditioner
Kitchen / Kitchenette
Internet / Wifi
About this guesthouse 
rental
Situated in
General Luna
, this charming guesthouse for $25 per night is a fantastic option for your next vacation. Featuring 3-star accommodation, Amihan Bungalows is situated in General Luna, less than 1 km from General Luna Beach and 4.2 km from Guyam Island. With free WiFi, this 3-star guest house has a garden and a terrace.
Air conditioner
Kitchen / Kitchenette
Internet / Wifi
Laundry
Balcony / Patio
TV
Garden
100% verified reviews
4.5 / 5

"Excellent"

(69 Reviews)
We had a perfect stay at Amihan Bungalows. The personal and the owner very friendly . The garden to access the bungalows is very nice. It was a quite place, just 1-2 minutes walk to cloud 9. Bungalow top, exactly as looks at the pictures. Bed and pillows were confortable.
Everything was perfect! Just a little detail, could be nice to provide a fresh drinking water station ;)
value for money! near cloud 9, if that's where you want to surf. they have all basic stuff you need - can get bfast at the cafe nearby. smart signal is strong! highly recommended if you just want a basic, no frills accommodation 👍🏻
This was such a great spot. It was located right by Cloud 9 and was less than a minute walk to the surf area so it's great if you are planning on surfing while there. It's away from all the business of Tourism Road but with a motorbike, you can easily be in it within 5-10 minutes. The staff was great and Larry helped me out so much throughout my stay and was constantly checking in on me. It was nice, clean and came with my own balcony. It was simple, comfortable and affordable.
Only thing I wish was better was the wifi. I was not able to get any type of connection in my room so I had to go to a coffee shop to check emails.
Fantastic stay in Siargao
May 2023
This is a fantastic place to stay in Siargao! The bungalows are exactly as in the pictures (including hot water and AC) and very close to Cloud 9 (walking distance) and to some restaurants. It is also a ~10 min drive to General Luna, so it is a very quite place. The staff (Larry) helped us organise different activities during our stay (e.g. surfing, island hopping, renting a motorbike, transport from/to the airport) and was always available for any question we had. Plus, the front porch was fantastic for resting!
Amazing! would recommend, the staff were great, would come back for them.
Sep 2022
The staff were amazing, the location was great, the room was spacious and designed well, the aesthetics of the whole place, the vibe, the ambiance is phenomenal. The place was relaxing.
The AC needs to be updated, it doesnt consistently blow out cool air. The wifi reception gets cut once in a while but is tolerable. Frequent blackouts but its the whole island. Theres no fridge in the room :( but everything else was exquisite
the place is really cozy, a beautiful ambiance, peaceful and relaxing surroundings, all the staff are friendly specially kuya larry who accompanied me everyday during my stay. I'll definitely recommend this place to every traveller out there. the only thing that needs to improve is putting teaspoon with the coffee cups, HAHA it's not a biggie! over all this place is 100/100
The bungalow was incredible ! Really cozy place, where you feel like home. The bathroom was really big. Good taste also for the decoration. Totally recommend
Really enjoyed our stay at Amihan and would stay there again.
Oct 2022
The bungalow was cute. The place is clean and very well decorated. No frills type of place but has everything you need for a simple accommodation. Has AC.
Not much that I didn't like. The night critters are a bit loud so if you're a light sleeper you might want to wear ear plugs. However, I'd rather have sounds of nature than loud parties. The wifi was spotty but that was everywhere on the island.
One of the best place we stayed in. It was very private and quiet the way we like it. The staff and owner are very accommodating. We love also thats is nature-y! Birds are everywhere 🤗
we loved our stay at amihan bungalows. definitely recommend!
May 2023
love the unit - comfy bed, clean bathroom, close to cloud 9 and easy to get to. very friendly staff too! 100% recommend amihan bungalows and kuya larry.
Location, good bed, gigantic bathroom, clean and nice outside area!! Thanks Larry for everything!
Maybe they could provide a musqito net. We brought our own, and we would have missed one if we didnt
Wonderful stay in their native bungalows.
Sep 2022
Just a minute walk to Cloud 9 which is one of the famous spot in Siargao. Loved Room 1, this is the best I think of the 3 bungalows. There's a ramen restaurant before you enter the property. Shaka is just in front of Amihan. Bungalow has a nice outdoor area to relax with a ceiling fan on it.
There's no shampoo in the room and just a soap though it's not a biggie. Had black out at night during the stay which is not their problem though. Generator will just give noise, just feel being in the province without electricity. There's rechargeable fan with light provided.
was great value overall. staff was very lovely. would recommend!
Jan 2023
beds were pushed together to make a bigger bed
good location. nice design
Fantastic location. Across the road from Cloud 9 and a short scooter ride away from General Luna. Spacious room and lovely outdoor area. Great a/c and fan. We liked how there was a big washing line to hand up wet things. The Japanese restaurant looked (and smelt) delicious although we ran out of time to try it. Thanks for a great stay
The room could have been a bit cleaner - a bit of a vacuum/dusting under the bed and around the walls of the room. It would be great to have an outdoor tap to wash sandy feet.
Everything was perfect! The people were amazing, the room was super clean, not to mention the location! I wish I cloud stay here forever!
Everything about the place was good. All fixture were in top shape, cleanliness of the whole room and sheets, true value for money.
Nothing to dislike about this place.
everything about it! the room is very clean and spacious. the staff was amazing. from the moment i arrived until the moment i left. theyre very friendly and even assisted us with everything we need. especially kuya larry. im so happy i chose to stay at amihan. ill definitely comback here. hopefully this december
How much does this guesthouse cost compared to others in General Luna?

The average price for a rental in General Luna is $39 per night. This rental is $14 less expensive than the average.
Is parking included with this guesthouse?

Parking is not specified as an available amenity at Amihan Bungalows. For more information, we encourage you to contact the property about where to park.
Is there a pool at this guesthouse?

We didn't find pool listed as an amenity for this guesthouse. It may be worth double checking if a pool is important for your stay.
Is Amihan Bungalows pet friendly?

Unfortunately, this guesthouse is not pet-friendly. Try searching again and filter for "Pets Allowed"
What amenities are available at Amihan Bungalows?

We found 7 amenities for this rental. This includes air conditioner, kitchen / kitchenette, internet / wifi, laundry, and balcony / patio.