Blaauwberg Beach Hotel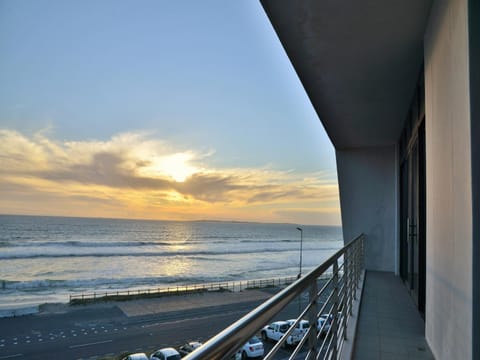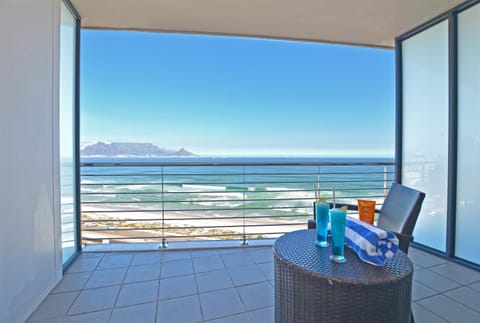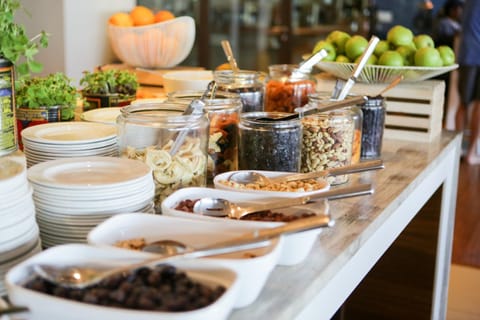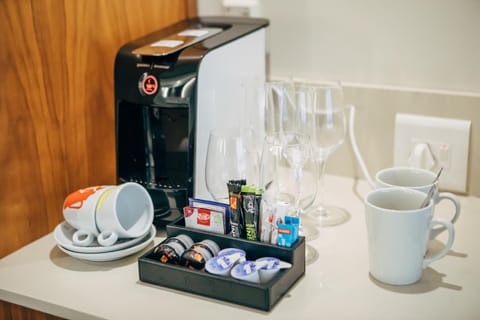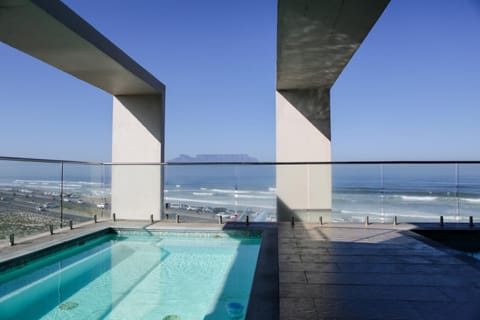 Hotel in Cape Town
Pool
Air conditioner
Kitchen / Kitchenette
Located in
Cape Town
, this charming room in hotel for $78 per night is a fantastic choice for your next break. Blaauwberg Beach Hotel is situated on the beachfront in Bloubergstrand and features air-conditioned rooms with free high-speed WiFi. The property overlooks Table Bay, with views of Table Mountain and Robben Island.
Pool
Air conditioner
Kitchen / Kitchenette
Internet / Wifi
Smoking allowed
Parking
Laundry
Balcony / Patio
Hot Tub / Spa
TV
Beachfront / Waterfront
Gym / Fitness Center
Family friendly
100% verified reviews
4.4 / 5

"Excellent"

(2,319 Reviews)
Great and excellent value for money
Jul 2022
Will recommend this establishment to friends and people I bump into.
Nothing. Everything was great
We realy liked our stay in Blaawberg beach hotel ,the rooms was clean and we liked the luxury and comfortable room .The view was awesome,we will definately come back somewhere in the year for a hubby and wifey break away.
Everything was fine, no prblems.
We loved the views, watching kites in the afternoon was super awesome!
Well lit, modern room with a stunning view
we liked the view that's why we decided to go and stay there , room was spacious enough
was really not a good experience, our air-conditioning was not working and the staff told us we just don't know how it works . after the first day and one of the staff members already being up to our room to fix it the manager whent up and sow it was broken . the put in a portable air-conditioning system witch made the one side of the room cool and the other side extremely hot . at reseting when we booked in they told us our breakfast was included but the next morning when we got up to go for breakfast the waiter told us if we want to have breakfast we have to pay very embarrassing , overall we hated it and wil never go back again for the price we payed we had a packed schedule and was not alot at the hotel but the time we where there it was just disappointing
The Best experience ever in Blouberg !
Oct 2022
We had the most amazing week. The staff are unbelievable with Great Service all round . Fantastic !
the stay was awesome, really loved it.
Sep 2022
that the hotel entrance was tricky for a first-time visitor, couldn't easily find and follow sign board.
Booked a suite with balcony and was told no suites have balconies .the website reflects differently also requested a low floor but that was not an option - the room we stayed in was lovley and view exceptional but as a family did not allow for outside air
View excellent, breakfast facility good, breakfast good, accommodation excellent/
Would like to have a cozy lounge with the amazing view
View excellent and staff excellent. Great room. enjoyed the stay very much. Shame it was only for 1 night.
Waitress at buffet breakfast taking the plates away when I wasn't finished eating my breakfast. I had to start all over again. Terrible waste of food. Staff need better trained with regards that. Apart from that small glitch everything else was great.
stunning views of the bay and right across the beach
Jan 2022
Great , will return
Nov 2021
view and accommodation great Breakfast - Lacked imagination, boring. The smoked smell from the pizza oven gets a bit much Room - Great
Breakfast spread and smoked pizza oven smell too much
Very nice comfortable room with an amazing view of the beach and mountain.
No ice available on floors, it has to be ordered from room service. Don't bother, rather drive to a shop. Day one I had to phone 4 times over 3 hours only to have the phone dropped on me. Day 2, called at around 17:00, after not arriving after two hours we decided to go out rather.
Very friendly staff member assured that it will be absolute no problem if the arrival time would be after 22h00.
wonderful time in this special place
May 2023
This property has the most spectacular view and comfortable room.
nothing first review when I can honestly say this hotel is just perfect
This is my second time there and the food was amazing. Staff members were great really loved their hospitality. The guys at the door always greeting and always willing to assist with the bags and opening of the doors. Love this place. Already planning for my third stay there.
The view was excellent We also liked the location as it is very central to get around. Also, enough parking even though the Hotel was busy.
Our room service breakfast was cold when it was delivered.
Loved it and will definitely be back. Everything was just amazing
Jun 2022
The view was absolutely breath taking. Sleeping with the sound of the waves crashing was amazing. Also it was our anniversary and the little extra touches the staff did to make it special was phenomenal
The room was a bit hot and we couldn't seem to figure the aircon out and room service did take a bit long. But not a train smash
Loved our room and views!!
Jun 2022
The views were stunning and the spa and hairsalon was excellent!
Disappointing stay
Mar 2022
Some of the reception staff members' attitudes could be better. I had to phone twice to find out when my luggage would be delivered to our room. Second time, it almost sounded like she got annoyed with me. When we ran the bath that evening, it looked like there was a leak, and the carpet was soaked. I immediately let reception know, it was "in the handover book". The following morning, I was also told that maintenance will look at it. On our last evening, the exact same thing happened, the carpet around the tub was drenched. Nothing was done the entire weekend we were there, it seems. There also seemed to be a slight gap in the glass by the balcony, so whenever the wind blew, we could hear it. I had to cover it with one of the blankets. TV signals were also horrible, whenever the wind was bad. Surely this shouldn't be an issue?
The views from the bedroom are absolutely stunning (I had mountain and ocean views) just like the pictures. The breakfast is outstanding, staff friendly and efficient, restaurant good with amazing Mountain View's and the Spa and hairdressers were good value. The area is clean, walks on the beach across the road easy and pleasant. I hope to go again, and often! Thank you all.
Great stay and very convenient.
Sep 2022
The views are to die for. The rooms are exceptionally clean and the checking up was great. The staff was warm and welcoming
The food is not good at all. The breakfast especially and if one is staying there for a long time it becomes worse.
TV kept on switching on by itself during the night. Coffee machine noisy.
air conditioner doesn't work tv has very limited channels but we were advised prior to booking that the tv would be working fine. it was not
It was a decent stay in a good location at reasonable prices, with some minor caveats
Feb 2022
The view over the ocean and Table mountain was amazing. The room itself was spacious too. Breakfast was decent with a good combination of options. There are some good restaurant options within a 20-minute walk from the hotel (though I would hesitate to walk when it is dark).
The AC in our room did not work, and when we asked reception about this they found out that out unit was under maintenance. Unfortunately, this was already late at night so we were not keen to move to another room at that stage. This is unfortunately something that should have been flagged before we checked in and we should have gotten another room from the start; or a discount. Even though the rooms are spacious and the finishes seem to be high quality, there are some design issues, e.g. not having enough spots to hang towels. There was a light whiff of cigarette smoke on our floor (perhaps in the carpets?).
The view is fantastic Staff is very welcoming and helpful. Breakfast is very nutritional and delicious with great choices. And I could mark extra for an exceptional creativity - bravo Complimentary macaroni 😍
Just a bit cold in the winter time
Perfect location, friendly staff and great accomodation
Feb 2023
The view from our room was amazing and the facilities were perfect for what we needed for our stay. Everyone we spoke with / had interactions with were so friendly and always happy to help with whatever was needed. The breakfast buffet was a very large selection of foods so there is plenty to pick between if you are there for a longer stay.
Although the view was incredible, the windows were very dirty. However there were a few time we did experience having the window cleaners at our windows which would have been nice to have a prewarning beforehand. The bath plug was the only other thing I could mention was that you'd fill the bath and it would drain away very quickly.
The view from my room was amazing,ver clean and comfortable.Thats the best place to be,trust me.
If you can improve on ur breakfast,it will be much better.
The view, Breakfast was delicious, location is fantastic and you can take an Uber to go anywhere, room size was impressive and very clean.
Less intrusive visits from Housekeeping.
Pleasant and comfortable.
Mar 2022
The view, and food was great.
I asked for a gown 3 times that as there was one short in the room, I never received it. The room should be more equiped with large coffee mugs and more glasses
The overall room and hotel stay was a delight , the room needs a wider bouquet of channels available
Oct 2022
The staff was friendly and the hotel breakfast was a delight.
The lack of staff around the pool area
Wonderful stay with truly exceptional staff
Aug 2022
The staff, location, breakfast chefs, housekeeping team, everything was absolutely amazing! I came here after a nightmare Airbnb experience and Crystal went out of her way to accommodate me. Justin was also exceptional in meeting every need. Their service is the reason I am booking yet another week here.
The tv could have more movies channels .. thank God it had supersport 3..there food menu need update
Oct 2022
The staff and Room service was excellent
The tv did not have a movie channel
it was a good place for holiday
Mar 2022
the pool wasn't clean and it was freezing cold.
The room was lovely and the staff and breakfast great. Loved it.
There was no warning that the tvs in the room only had sabc 1 2 and 3. We would have brought our own laptop and cables if we knew. Spoke to a lady by the name of Amber who was no help at all. Was very disappointed.
The room was excellent, most beautiful view, clean facilities. Overall experience of room is excellent.
We could not watch the ULC rugby finals as the TV has basically no channels to watch. There were 2 sport channels but not the channel rugby was played on. There were no Movie channels except mnet.
the place was great. food poor
Oct 2022
the rooms and the service
the food was overpriced and the taste was off. the bar had a Dj. it was awful no one, not even younger people it seems want to hear that music while enjoying a drink. it was too loud and prevented chatting. we had to leave.
Sea, smiles and extra miles. What more does one want?
Jan 2023
There was so much to like: Reception: Always ready to help with beautiful smiles, from the front desk straight through to the cleaners and security staff. Rooms: We had two beautiful rooms with stunning views and wonderful beds. I highly recommend the corner rooms, as ours had a sea view over Table Mountain and also over Robben Island. Great coffee in the rooms. Cleanliness: Top notch! Rooms were cleaned in the mornings and turned down in the evenings, even with touches like chocolate on the bedside tables. Restaurant: Waves provided such delicious food, both at breakfast and dinner times. Also available 24 hours per day for room service. Large enough selection of great food every day. The chef, waiters and manager went the extra mile by making a cake especially for us, as we celebrated our friend's clean bill of health. She was congratulated personally, as well as with an artful plate and sparkles that they went out to buy for us. All that effort made us feel very special. Facilities: We enjoyed the spa treatments, swimming in the heated pool, juice bar etc. All done with kindness and care. Safety: We felt very safe all of the time. Thank you for a relaxing, quality celebration that we will always cherish.
The generator did not cover the plugs, so every time there was a power outage (which was often), I couldn't charge my phone. I missed a few important calls because of this. Our window could not stay open on its own. When we called reception regarding this, the guy "fixed" it by placing a pencil to hold it open. We had a good laugh about this move, didn't take it too seriously, and when the pencil blew away, we made our own plan. Little things, no biggies. We still had a great, relaxing stay.
How much does this hotel cost compared to others in Cape Town?

The average price for a rental in Cape Town is $80 per night. This rental is $2 less expensive than the average.
Is parking included with this hotel?

Yes, parking is listed as an amenity at Blaauwberg Beach Hotel. For more information, we encourage you to contact the property about where to park.
Is there a pool at this hotel?

Yes, a swimming pool is available for use at Blaauwberg Beach Hotel. Enjoy the water!
Is Blaauwberg Beach Hotel pet friendly?

Unfortunately, this hotel is not pet-friendly. Try searching again and filter for "Pets Allowed"
What amenities are available at Blaauwberg Beach Hotel?

We found 13 amenities for this rental. This includes pool, air conditioner, kitchen / kitchenette, internet / wifi, and smoking allowed.