Al Safir Tower - Residence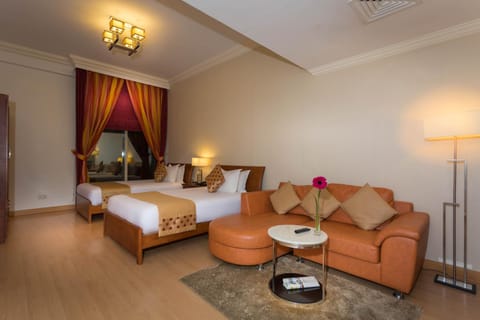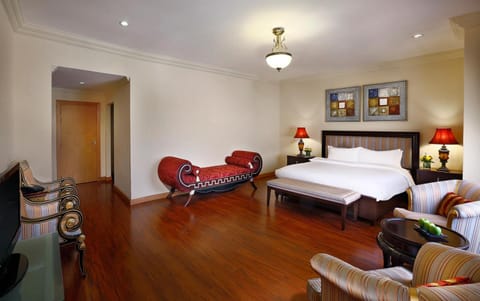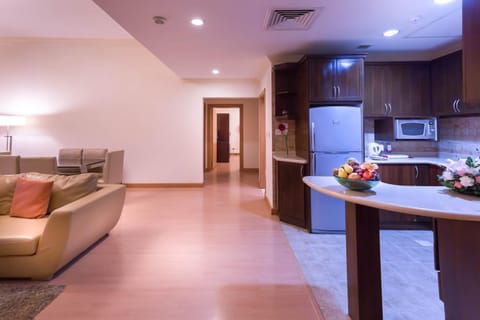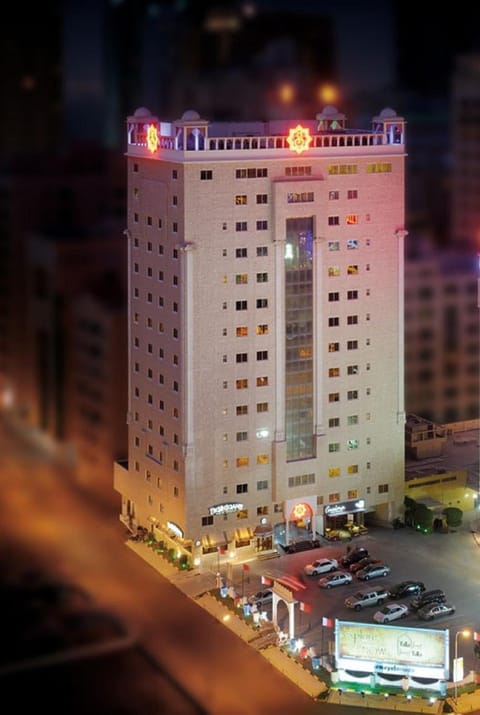 Hotel in Manama
Pool
Air conditioner
Kitchen / Kitchenette
Nestled in
Manama
, this charming room in hotel for $56 per night is a great option for your next trip. Located in Juffair, 3.8 km from Bahrain National Museum, Al Safir Tower - Residence provides accommodation with a fitness centre, free private parking, a restaurant and a bar.
Pool
Air conditioner
Kitchen / Kitchenette
Internet / Wifi
Fireplace
Parking
Laundry
Hot Tub / Spa
TV
Wheelchair accessible
Gym / Fitness Center
Family friendly
100% verified reviews
3.4 / 5

"Average"

(405 Reviews)
we will definitely come back & rent here if we have any gathering or short stay.
Dec 2021
We really love the service of their staffs namely Ms. Tess, Mr. Dawood & other Bellboy. They really help us in all our needs which some hotel/apartment cannot accommodate other request but for them, they make sure we are really satisfied. The apartment is really huge nice for family gathering & the view is nice also because it's on the main road. The swimming pool is nice also because there is heater & they have also gym & sauna but we didn't try
nothing much. probably only the light in the flat which makes the surrounding like little dim.
very old facility not worthy for value paid
Old, sheets are dusty and room facilitates very bad.
Very good Manager , Miss Marites was very co-operative . Very good hospitality and good staff. Good stay , perfect stay for family and Childrens.
Very clean and the price very good there to employees recipition are very gently and kind there names daowd and mary there are very kind and they are very helpfulll thank u so much for them and hope to visit them again
Great place to stay , wonderful people
Dec 2022
The staff is so friendly and helpful especially the reception staff, and special thanks to Mary in the tower reception, she was great.
The hotel food is not good and always late or sometimes they don't deliver it untill I remind them. But again that may be because Corona time.
comfortable and a great location
Dec 2021
the service was great, Samir was very helpful! spacious and comfortable and clean.
the wifi was cutting out sometimes and the gym/sauna/steam room were out of service which was disappointing.
average stay with lound noises
Jun 2022
the restaurants downstairs and availability of parking.
the residents where so loud and we have complained about the day and night loud music from the room next to us with no result. Also the bathroom had some problems.
The reception staff were very helpful and cooperative all the services around the hotel just few minutes walking
The internet Wifi was very poor. No Air flow within the room that menas any bad smell will stay with you at the room Too much noisy from the music since there was no proof you can hear from anywhere
The receptionist, Mrs. Maya, is the epitome of sophistication and respect. She always deserves the best.
cool place everything is on a walking distance.
Apr 2021
The hotel was clean. The Receptionist really helped me with the booking and she did excellent job. Staff is friendly.
Fantastic location exeptional staff
Jan 2023
the Front office team as usual are the best and they are the reason I keep coming to the hotel
the apartment was a bit old but very clean and comfortable! the internet was good, the location is goo too it sweet for family and friends!
there was maintenance for the keys system, it took 2 days to fix it!
Good , but u will not sleep
Sep 2022
You can hear almost every talk in the street even when u r in high floors
Staff were exceptional especially Marie at the reception
Spacious rooms With options of interconnected ones
it's not family friendly type... Noise from night club is all night long... Plus lots of singles "males" partying even at break of Dawn. Also ceramic floors isn't comfortable to walk on there should be a carpet all over floor
I Requested twin bed but king bed was provided Reception staff slow and not friendly at all
How much does this hotel cost compared to others in Manama?

The average price for a rental in Manama is $56 per night. This rental is $0 less expensive than the average.
Is parking included with this hotel?

Yes, parking is listed as an amenity at Al Safir Tower - Residence. For more information, we encourage you to contact the property about where to park.
Is there a pool at this hotel?

Yes, a swimming pool is available for use at Al Safir Tower - Residence. Enjoy the water!
Is Al Safir Tower - Residence pet friendly?

Unfortunately, this hotel is not pet-friendly. Try searching again and filter for "Pets Allowed"
What amenities are available at Al Safir Tower - Residence?

We found 12 amenities for this rental. This includes pool, air conditioner, kitchen / kitchenette, internet / wifi, and fireplace.