Elements Luxury Suites by Totalstay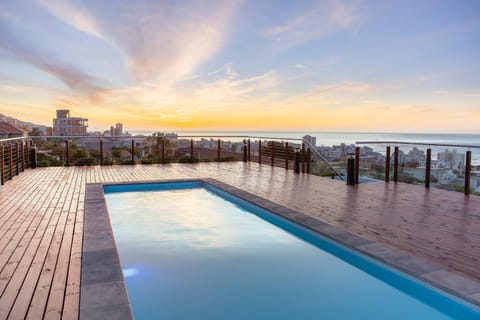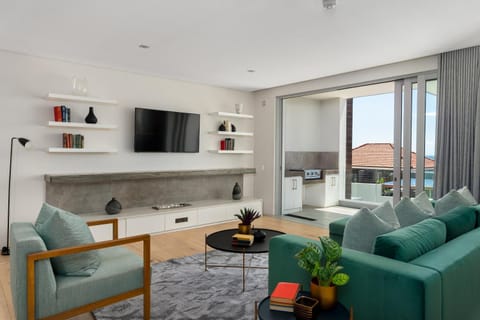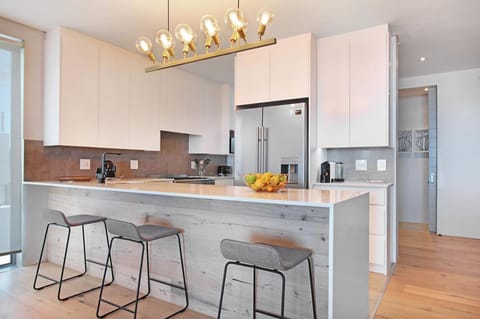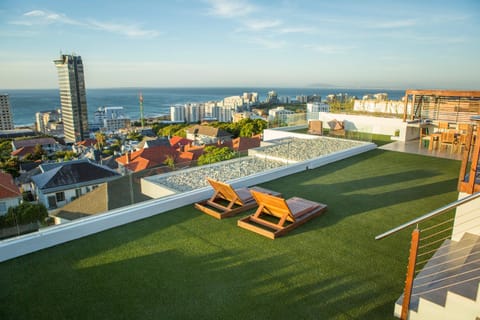 Hotel in Sea Point
Pool
Air conditioner
Kitchen / Kitchenette
Located in
Sea Point
, this charming room in hotel for $149 per night is a great choice for your next trip. Set in Cape Town in the Western Cape region and Three Anchor Bay Beach reachable within 600 metres, Elements Luxury Suites by Totalstay offers accommodation with free WiFi, BBQ facilities, an outdoor swimming pool and free private parking.
Pool
Air conditioner
Kitchen / Kitchenette
Internet / Wifi
Parking
Laundry
Balcony / Patio
Dishwasher
TV
Family friendly
100% verified reviews
4.3 / 5

"Excellent"

(135 Reviews)
Would have been better if they displayed pictures of the actual units that were allocated . These pictures do not represent the units advertised for the listed price . This in my view is deceiving . The accommodation was still good but was very disappointed with the way this is advertised and the expectation vs reality was a massive let down .
Would have been better if they displayed pictures of the actual units that were allocated . These pictures do not represent the units advertised for the listed price . This in my view is deceiving . The accommodation was still good but was very disappointed with the way this is advertised and the expectation vs reality was a massive let down .
Well equipped with all amenities.
The view of the sea was not visible from the room.
I was very disappointed with the servicing of the apartment. Despite advising of our time of arrival, the rep was very l
Mar 2023
Well equipped. Bright and modern.
The poor, very late reception upon arrival and lack of privacy with a maid coming into our bedroom on Wednesday afternoon whilst we were sleeping naked … to collect sheets/ towels from our bedroom cupboard. Most embarrassing.
Spacious and luxurious.
Nov 2022
Well decorated apartment with good appliances.
The images are misleading of the view you can expect from the main bedroom.
Fabulous well apointed luxury apartment
May 2022
we absolutely loved our stay, home from home comforts..maid service was terrific. location was pefect. we will be back!
had the best stay
Aug 2022
I had to wait outside for a bit to let me in but I was early so wasn't a problem
Very spacious and luxury appartement with nice decorations and furniture. Amazing rooftop with a stunning view.
Although our stay was very comfortable, a couple of things could be improved. No beds or chairs by the swimming pool. No bottle of water by arrival. No generator during load shedding and only one small emergency Light available.
Very safe, very clean, well located!
very cosy and beautifully decorated
Sep 2021
very cosy apartment and modern, loved the fireplace
The staff were very good. The apartment very luxurious clean and spacious. In terms of a view 0/10
Oct 2022
This is very luxurious inside. The rooms are spacious and beds very very comfortable . Everything is pure luxury and by that I was impressed.
I am unhappy as I feel that they totally misled me with the view advertised. There is a huge building in front of the view. The only reason I booked this place was because of the beautiful view advertised. I was extremely disappointed to say the least. Also upset that's it's not serviced on weekends. For the price you pay I don't think that's acceptable. I was also upset as there are no blankets to put over your bed at night to keep you extra warm. Especially with cape towns cold weather.
The view and location was perfect. close to the sea front and camps bay. takes 8-10mins to V&A and city centre. The living space was great for chilling and entertaining. not parties as this is not allowed.
1 bedrooms view was to not great as it was a view of other apartments courtyard.
Horrible misrepresentation, not worth it!!!
Dec 2021
The security was great. The apartment was modern and spacious.
I ignored reviews by previous guests, nothing has changed or been improved. Complete false advertising by Totalstay. The suites they allocate you are nothing like the ones advertised, they only manage the first floor units, so you can understand, there's barely any views there. There's constant noise from construction work, the passages smell of wet cement. The swimming pool is miles away on the rooftop of another building, with no shading for when it gets too hot. Their rules are too strict, and R5000 security deposit is just quite unreasonable. This place is definitely not worth the money they charge us, but, I'd say book it if you just want to unwind indoors and enjoy a quiet time.
It was a nice place with good location.
May 2022
the place was well-equipped and very modern with nice appliances and comfy beds. The location was good and it is only 10 min drive to the Waterfront. I was a little bit worried about the check-in and check out process after I read the reviews but it went very smooth. Someone meet us at the parking area and show us the apartment. he also did the checkout process. He was very on-time, helpful and friendly.
Although the place was clean, It could have been cleaned. It needs deep cleaning considering more attention to detail. The second bedroom didn't have an air-condition and the geyser sometimes was noisy. the new building covered part of the view so the place only has a partial view of the ocean.
ok for a short stay but not a very charming place, value for money not proportional
Jan 2022
The place is spacious and bright and clean, the view from the pool on the rooftop is spectacular, a clean pool, safe parking is provided. Check in was possible at an earlier time, which was very convenient for us. Praise was always reachable for any questions, which was helpful.
the images of the apartment advertised do not match the actual apartment that we were given. the apartement fits the purpose of a short stay, but i would not feel at ease staying there for a longer period of time. Kitchen is equipped with exactly 4 pieces of everything, the apartement feels a bit clinical from the style and design, it was built for quick luxury but you can already see the "glamour" wearing off. Rips in the wall, dirty kitchen cabinets, dirty walls, leaky faucets, etc. The place is not impeccably maintained. Reaching the pool takes quite a while, and you need keys to get there, which is a bit tricky if you are a group of three people (but we only received 2 pool towels) with only two keys and independent schedules. The pool area and roof are not very welcoming.
Terrible customer service! Expensive housecleaning fees
Dec 2022
They charge you for housekeeping over the weekend and don't do housecleaning over the weekend. The housecleaning charge is very expensive! When I complained the "checkin manager" said he would refer it to his supervisor. When I asked to speak to the supervisor he never had the time. Said he would call me and never did. Terrible customer service when the supervisor doesn't have time to speak to clients. We didn't stay only one night but for 9 nights, he had more that enough time to come back to me.
Although the layout and furniture was very good, the apartment had not been cleaned properly and there were greasy finge
Mar 2023
The layout and position were good
when we arrived, the person who greeted us asked for immediate payment. I told him I would prefer to do a transfer, as although I live in Malta, I still have a company and funds in South Africa and would prefer to pay with local currency. The person refused and demanded immediate payment. I asked him if I could do a payment from my Malta bank, and subsequently pay with my South African Rands, and they could then reimburse me my foreign funds. He claimed this was not possible as it would incur transfer costs. I explained they could charge me the transfer fees, and I would pay them. He said he would speak to the office and get back to me. He never did.
great stay will come back
Sep 2022
DSTV was not explained how I can watch it properly
the facilities is nice and the staff, Tinasho, Vivian and the lady of the Qatar airways bag 🥰🥰🥰🥰✅✅✅✅ yes ma'am great
the apartment needs maintenance , towels get rehung if was on the floor and toilet paper is not provided if it runs out ….. for the price you pay🫤
The location of the apartment is not the same view i see in the booking
The apartment was fantastic. Great facilities, including a rooftop pool.
A small detail, but there was no salt or oil for cooking. This is something that could be added for convenience for guests who want to cook.
The apartment has beautiful finishes and very spacious. Our bed was comfortable.
Unfortunately our experience was very disappointing. What is shown in the advertised photos of the apartment is not what we received. The kitchen is not fully equipped. As per the apartments description: There was no coffee machine. There was no DVD player or surround sound. Towels & linen were not of a 5 star standard they were marked, old & ripped. The overall cleanliness was below average. Although management was very apologetic and attended to most of our concerns our overall experience was very underwhelming and a huge disappointment as it was definitely not a 5 star experience nor was it worth the money paid.
Good Comfortable stay in Cape Town.
Aug 2022
The apartment complex was relatively quiet. The living area is quite big and there are tv's in every room. Bathrooms are huge as well
The guest bathroom was not clean when we arrived.
Stunning property! So clean, comfortable and very homely! Couldn't recommend enough! Thanks to Praise and his team for the great hospitality!
Workmen every morning making noise from 8am next door
I would not stay here again
Jan 2022
The pictures on booking.com shows that there is a view from the apartment but there isn't any view. Your view is of the wall of the building in front
The photos of the pool looked like it was close to us but you had to go underground through passages and different lifts to get to the rooftop pool area. The view from the apartment was blocked by another apartment which wasn't on the photograph displaying the apartment
It was exceptional
Sep 2021
The fact we couldn't Play music loud
How much does this hotel cost compared to others in Sea Point?

The average price for a rental in Sea Point is $81 per night. This rental is $68 above the average.
Is parking included with this hotel?

Yes, parking is listed as an amenity at Elements Luxury Suites by Totalstay. For more information, we encourage you to contact the property about where to park.
Is there a pool at this hotel?

Yes, a swimming pool is available for use at Elements Luxury Suites by Totalstay. Enjoy the water!
Is Elements Luxury Suites by Totalstay pet friendly?

Unfortunately, this hotel is not pet-friendly. Try searching again and filter for "Pets Allowed"
What amenities are available at Elements Luxury Suites by Totalstay?

We found 10 amenities for this rental. This includes pool, air conditioner, kitchen / kitchenette, internet / wifi, and parking.